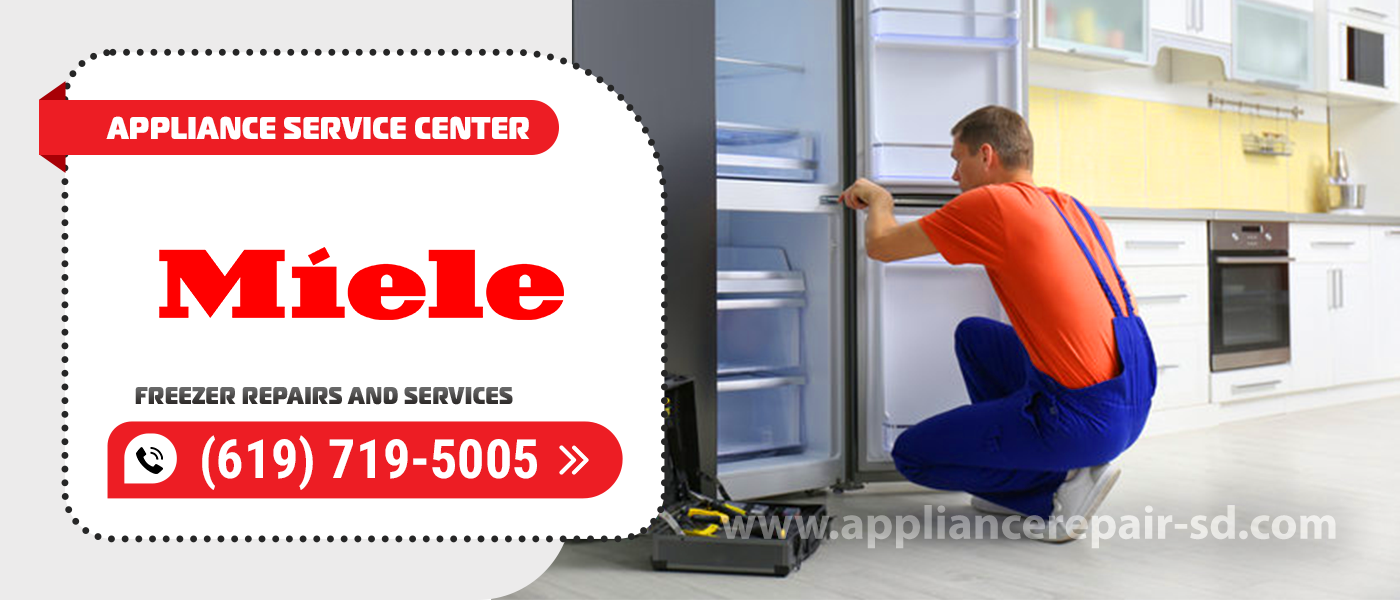 Even the most reliable models of freezers by Miele, can break down and need a quality repair. And if you are faced with this, the main thing is to know who to contact in such situations. Appliance Service Center is a specialized service center with 20 years of experience. All of our masters meet the highest demands of professionals. You can see for yourself if you order Miele Freezer Repair in San Diego County from us. We handle urgent repairs or routine service in a prompt and quality manner.
Knowing how important a freezer is in the home or business and what a breakdown can lead to. Our technicians will not make you wait long. Within the next hour or at your convenience, our Miele Freezer Repair and Service technician will come to your home. He will make a thorough diagnosis and quickly, and most importantly, reliably fix the breakdown.
The main causes of freezer failure
Regardless of the brand of your freezer, the reasons for repair are the same. The reason for Miele Freezer Repairs can be the usual failure to follow the rules of operation of the product, a surge in voltage in the network or wear and tear of parts. 
The main mistakes of the owners of the equipment, which lead to the repair of equipment:
Violation of the mode of operation. Each freezer is capable of freezing a certain amount of food in a given period of time. If you do not comply with the manufacturer's recommendations in this matter – it can fail, as the compressor will burn out due to overload.

Dirt and dust on the radiator, condenser or air filter. 

Installing freezers too close to walls and other appliances. These all cause the system to overheat and fail.

Ice builds up on the temperature sensor, the dehumidifier, and the vent. This appears when the chamber is heavily loaded, long operation without preventive maintenance.

Mechanical damage. Especially those damages that lead to freon leakage.

Wear and tear of parts over time.
Widespread types of breakdowns
You can call our Miele Freezer Repair and Service technician if you encounter the following problems:
Compressor failure.

Leaks in the enclosure. Due to worn seals or damage to the freezer door/cover.

Failure of temperature sensor or controller.

Defective filter drier.

Worn seals. 

Refrigerant leakage or clogging. 
Why do our customers trust us for repairs!
We offer our customers the best conditions and a lot of advantages, such as:
Free diagnostics.

Promptness of

Miele Freezer Repair.

Three-month warranty on all types of services.

Using only original parts for repair.

In-house delivery service if needed.

Acceptable prices for service.

Miele Freezer Repairs and Services

at the customer's home.

A comprehensive approach to repair and service.
How to order
You need to contact us in any convenient way – make an order on the site or just call! Then our manager will reach out to you to clarify the nature of the breakdown, the terms of operation and model. And also, will agree on a convenient time for you to come to our specialist Miele Freezer Repair. This will allow our technician to arrive at the call with all the necessary equipment and components for repair.
What you can do yourself
Sometimes a number of preventative measures, such as defrosting and cleaning the freezer, may be enough. Unload the equipment, defrost it according to the instructions, let it rest for a while. Afterward, carefully plug it in with a low load and observe the result.
Freezer repair and service with your own hands is possible when it comes to simple breakdowns, such as a damaged power cord. However, everything that concerns the compressor and cooling system requires, at a minimum, special tools and skills. The manufacturer expressly forbids doing such work yourself, as well as disassembling the product case and penetrating into it by yourself. 
Contact Appliance Service Center for complete and expert repair and service assistance. We carry out Miele Freezer Repair and Service with state-of-the-art equipment and a warranty. For 20 years, we've studied home appliances thoroughly and know everything that can break. No problem is unresolved for us.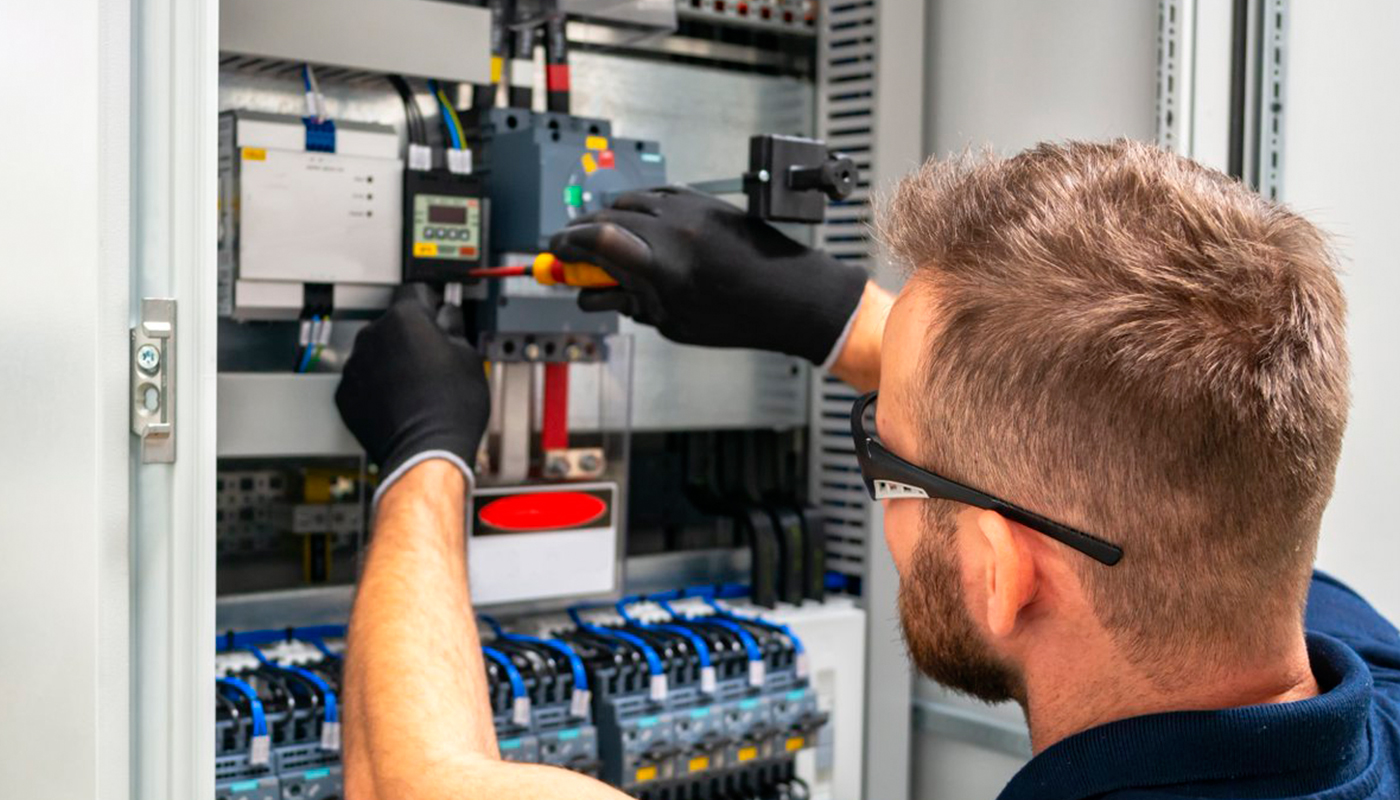 We use only professional equipment and tools, original spare parts, and high-quality consumables. Our technicians have 20 years of experience working with all types of household appliances from well-known brands. Specialists constantly improve their skills to provide you with high-quality services.
Frequently Asked Questions
Do you have questions about freezer repair? Before you contact our operator, we advise you to look at the frequently asked questions that our company's customers ask.
If you're experiencing an ice defrost problem in your freezer, here are a few steps you can take to Miele Freezer Repair:
Check the freezer door.

Clean the clogged drain holes.

Check the operation of the thermostat.

Check the operation of the defrosting system.

Defrost the freezer regularly.
The safety of our customers and our technicians is our top priority. During Miele Freezer Repair, we take the following safety measures to avoid damage and ensure safe operation:
Trained and qualified technicians.

Use of proper tools and equipment.

Disconnecting the power supply.

Protecting against refrigerant leaks.

Following safety procedures.
We always try to ensure safety during freezer repairs and do everything we can to prevent damage.
If you are experiencing uneven cooling inside your freezer, here are a few steps you can take to Miele Freezer Repair:
Check the food distribution.

Check the loading level.

Check the temperature level.

Clean the air vents.

Check the condition of the sealing rubber.