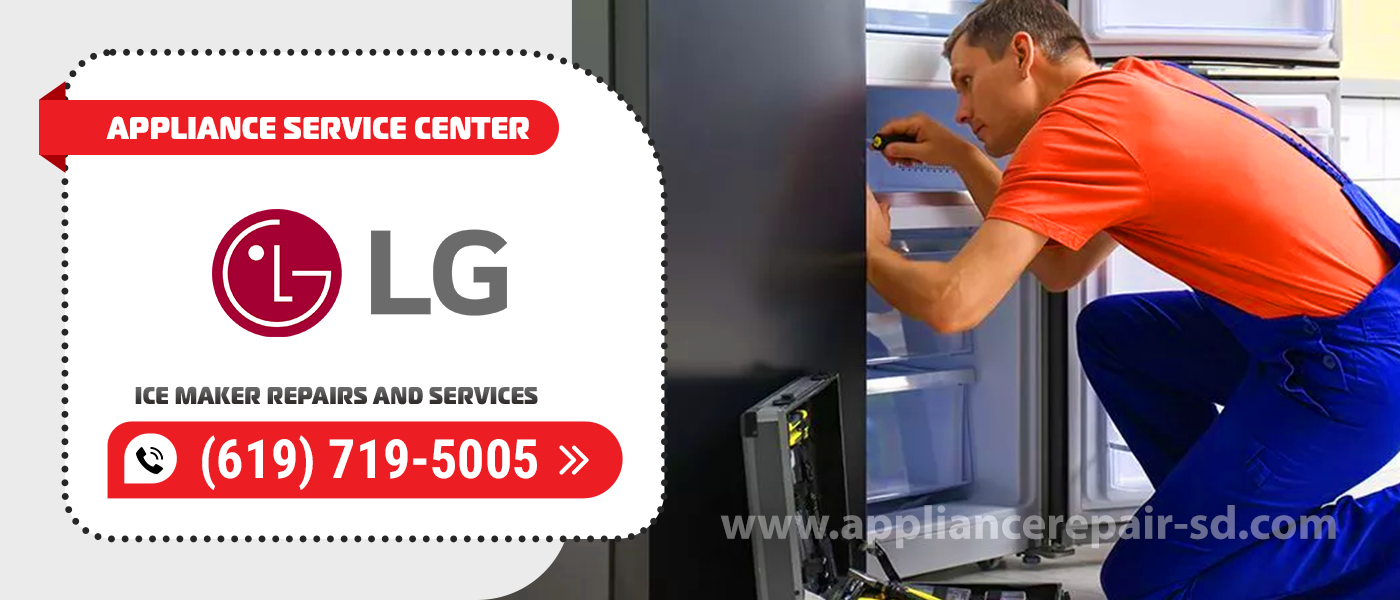 Any drink can be cooled by adding an ice cube to it. Therefore, ice is just necessary in the summer season. Pouring water into the reservoir, you just need to start the device and it starts working. Such equipment can be useful for a whole year. This equipment can break down. That's why we recommend that you contact the specialists of Appliance Service Center right away. Repairing complex equipment by your own efforts rarely leads to a positive result. We provide quality LG Ice Maker Repair in San Diego County.
Ice makers have many advantages
They can be mounted anywhere.

They are simple and easy to use.

The user can control the amount and size of ice cubes.

With ice storage containers, ice can be stored for a long time.

The ice makers have a special filter, with which quality ice can be obtained even from the central water supply.

The frosting time can also be controlled.
There are several types of ice maker breakdowns
A problem with the filter
An ice maker cleaning is a fairly common reason to call an LG Ice Maker Repair and Service technician. Once the filter goes bad, other parts of the ice maker begin to suffer. The main function of the filter is to drain the ice maker. It is usually located in the area of the condenser and the valve, due to which the thermoregulation takes place. A clogged filter – a breakdown is not very serious, but unpleasant.
It negatively affects the whole process of operation, due to which the performance of the device as a whole is reduced. The fact that it is time to change the filter is indicated by a general decrease in the performance of the equipment. The unit freezes worse, it doesn't work as productively. If you let the problem take its toll, the unit will soon fail. Qualified LG Ice Maker Repairs technicians will fix this problem.
The compressor has failed
The problem, as with any other cooling equipment, is very serious and should be fixed as soon as possible. This is the most common breakdown that occurs with ice makers in general. It can simply be torn down, as any piece of equipment is not eternal. In such units, the service life of this part is up to ten years, all depending on the manufacturer's basic equipment. Improper operation is also largely to blame for the breakdown. LG Ice Maker Repair and Service technicians will replace the old compressor with a new one.
Freon leakage
Not only owners of ice makers, but also ordinary household fridges have faced the problem associated with a lack of coolant in the unit. The most common cause of leakage is mechanical failure (even the smallest). In case there is not enough freon, the unit will cope with its direct function much worse.
But an excess of coolant can lead to breakdowns and malfunction of the equipment. Therefore, only true professionals LG Ice Maker Repair of their business can entrust such a complex issue. From the very beginning, the experts establish the cause of the leak and restore the tightness of the case. Only then can the freon be refilled.
Condenser not working
Ice Maker Repair also requires checking or replacing the condenser. You will immediately notice this malfunction: as soon as it happens, the temperature inside the enclosure will be high. This is because the cooling unit will not be able to dissipate heat from the condenser.
If you delay calling a technician, you can provoke a completely unpleasant adventure – a compressor breakdown. Leading craftsmen who have been dealing with cooling equipment for many years insist that you should not delay and call the specialists at LG Ice Maker Repairs and Services as soon as a problem arises.
Blinking lights
If this happens, it means that there is some kind of malfunction. You need to check the amount of liquid in the tank, ice mold filling. In order to avoid such problems, you should fill only with purified water. If you fill automatically, use a purified filter.
Water in the tank changes every day. The tank is cleaned with a soda solution. If the flashing does not stop, it is necessary to call a master. Our company has LG Ice Maker Repair specialists who will do the service.
If you have a broken ice maker, then contact the Appliance Service Center, whose experts can perform a quality LG Ice Maker Repair and Service as soon as possible. You can also order a permanent ice maker service from us, after which we will check your equipment every month and do the repairs that are included in the price of this service, if needed.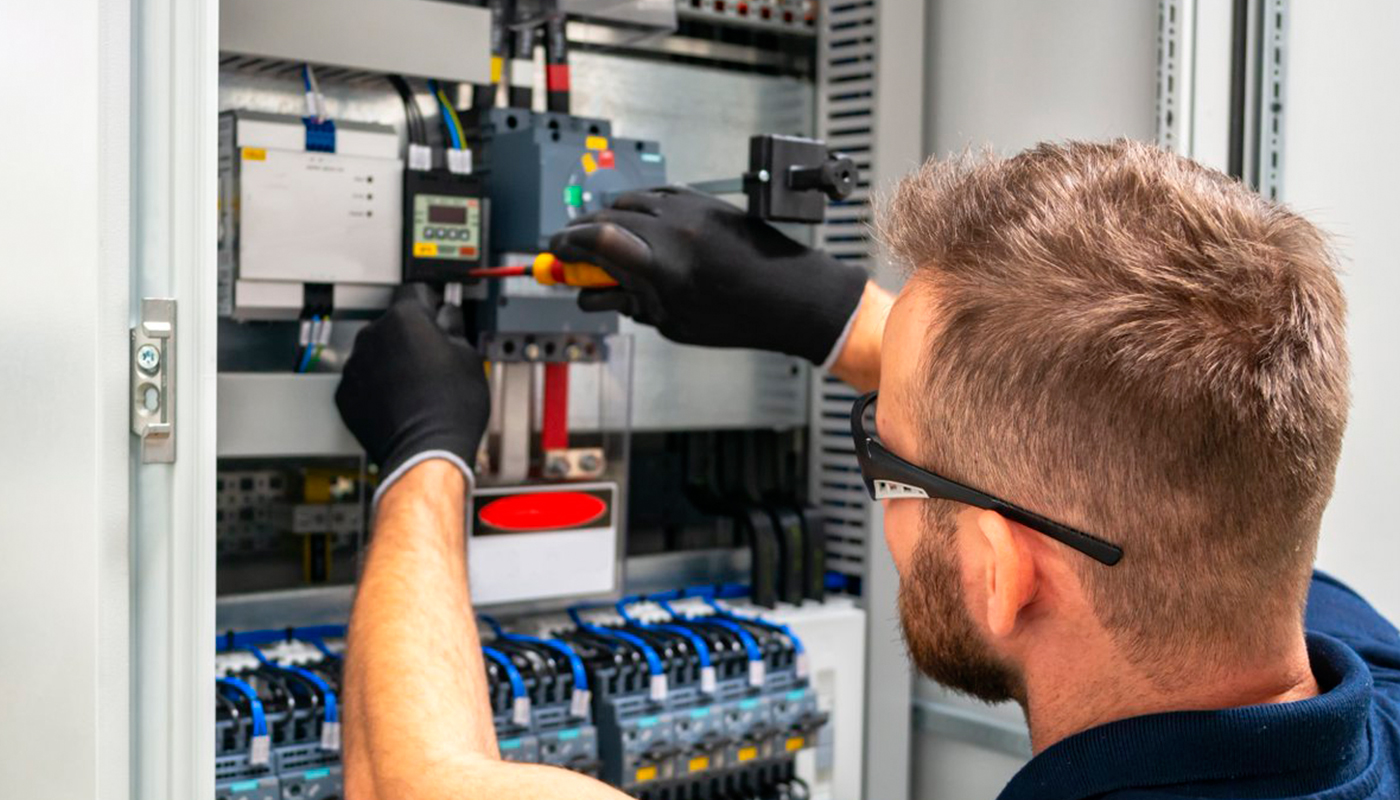 We use only professional equipment and tools, original spare parts, and high-quality consumables. Our technicians have 20 years of experience working with all types of household appliances from well-known brands. Specialists constantly improve their skills to provide you with high-quality services.
Frequently Asked Questions
Do you have questions about ice maker repair? Before you contact our operator, we suggest you review the frequently asked questions of our company's customers.
Here are some of them:
Improper water supply.

Low water pressure.

Damaged water valve.

Problems with ice maker mechanism.

Damaged water level sensor.

Problems with compressor or cooling system.
If you are experiencing problems with your ice maker, it is recommended that you contact an LG Ice Maker Repair technician to perform a more detailed diagnosis and troubleshooting.
LG Ice Maker Repair timelines can vary depending on the specific problem and the complexity of the repair work. We usually strive to get your ice maker repaired in the shortest amount of time possible to get it back in working order.
However, the exact repair time can only be determined after performing a diagnosis of your particular ice maker. After an inspection and identification of the cause of the malfunction, we will be able to provide you with a more accurate estimate of the time needed for repair.
We understand that it's important for you to get your ice maker out as soon as possible, so we make every effort to get the work done in the shortest time possible, without sacrificing quality or professionalism.
Here are some of them:
Poor quality water.

Need to clean.

Improper storage of ice.

Improper operation of the filter or cleaning system.

Contamination inside the ice maker.