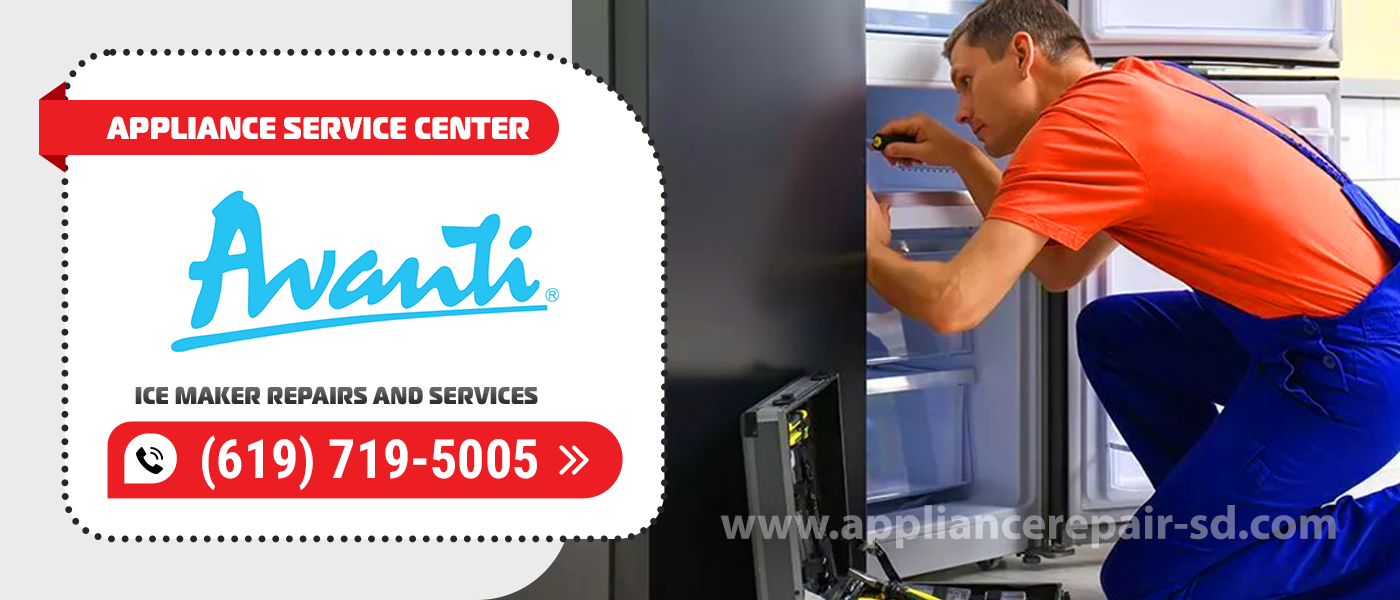 Ice makers are special equipment for ice makers, which are widely used in public catering, cafes, bars, supermarkets, and businesses. Like any equipment, Avanti ice makers can fail over time. This is a rather complicated appliance, the repair of which requires certain knowledge and experience. That's why we recommend contacting the specialists of Appliance Service Center right away. Our technicians will perform Avanti Ice Maker Repair in San Diego County promptly and efficiently.
Both the quality of the water used and the condition of the cooling unit itself affects the longevity of this equipment. Using dirty and hard water causes the water filters to become unusable.
Also, ice makers are very sensitive to transportation and movement. It is better not to move them around to avoid the cracking of the thin copper tubes which affects the function of the ice maker.
What are the problems of the ice maker?
Irregularly shaped ice cubes
It is one of the most frequent problems, with which people come to our center. When dealing with this problem it is necessary to exclude an excessive water flow or, on the contrary, an insufficiently strong water flow.
Freon leakage
As a result, equipment becomes unstable, and the compressor starts to run at full speed and at full capacity.
Failure of a control unit
A control unit is the brain of any equipment. Without the control unit any device turns into a pile of metal and plastic. There is only one way out – to call a master of Avanti Ice Maker Repair and Service.
Compressor wear and tear
In this case, the technician does not work, and if it works, it does not produce a cold. The compressor must be replaced with a new one. Our Avanti Ice Maker Repairs technicians are always ready to fix this breakdown.
Faulty water inlet valve
If the water inlet valve is faulty or has insufficient pressure, it will not let water through. As a result, the ice maker will not make ice.
Clogged water filters
The fact that it's time to change the filter is indicated by a general decline in the performance of the equipment. The unit freezes worse, does not work as productively.
Failure of the ice level control board
In this case, if the ice level control board does not work, the ice maker will stop making ice. The only way out is to call Avanti Ice Maker Repair and Service.
Why do customers choose us!
We provide urgent

Avanti Ice Maker Repair

– in most cases our specialist will come and do all the work on the day of call.

We work only with original replacement parts from the manufacturer. This is the key to the quality of our repairs and the longevity of your equipment.

Avanti ice maker repair quality. Our technicians try to do their work as quickly as possible without sacrificing quality. Upon completion of the repair work, provide a three-month warranty on all their services.

Our specialists regularly improve their professionalism by undergoing internships at the manufacturer's factories.

Avanti Ice Maker Repairs and Services

licensed technicians fix breakdowns of any degree of complexity. There are no breakdowns that our technicians can't fix.

Among other things, our technicians will tell you how to prevent possible breakdowns and advise you on preventative measures. It is important to us that you are satisfied with the quality of our work!
Every Avanti Ice Maker Repair technician will tell you that a breakdown is better prevented. And these are not empty words. Our engineers are ready to take care of your ice maker maintenance. Which will avoid future breakdowns, and significantly prolong its life. Thereby reducing the risks of your business.
Appliance Service Center – for over 20 years, is engaged in professional repair of various household and commercial appliances. Over the years we have earned the trust of our customers. And these are not just words. You can read testimonials from grateful customers who recommend us to their friends and acquaintances. We work openly and we are responsible to each client who turns to us for help. When you order Avanti Ice Maker Repair and Service from us, you can be sure of the quality of our work.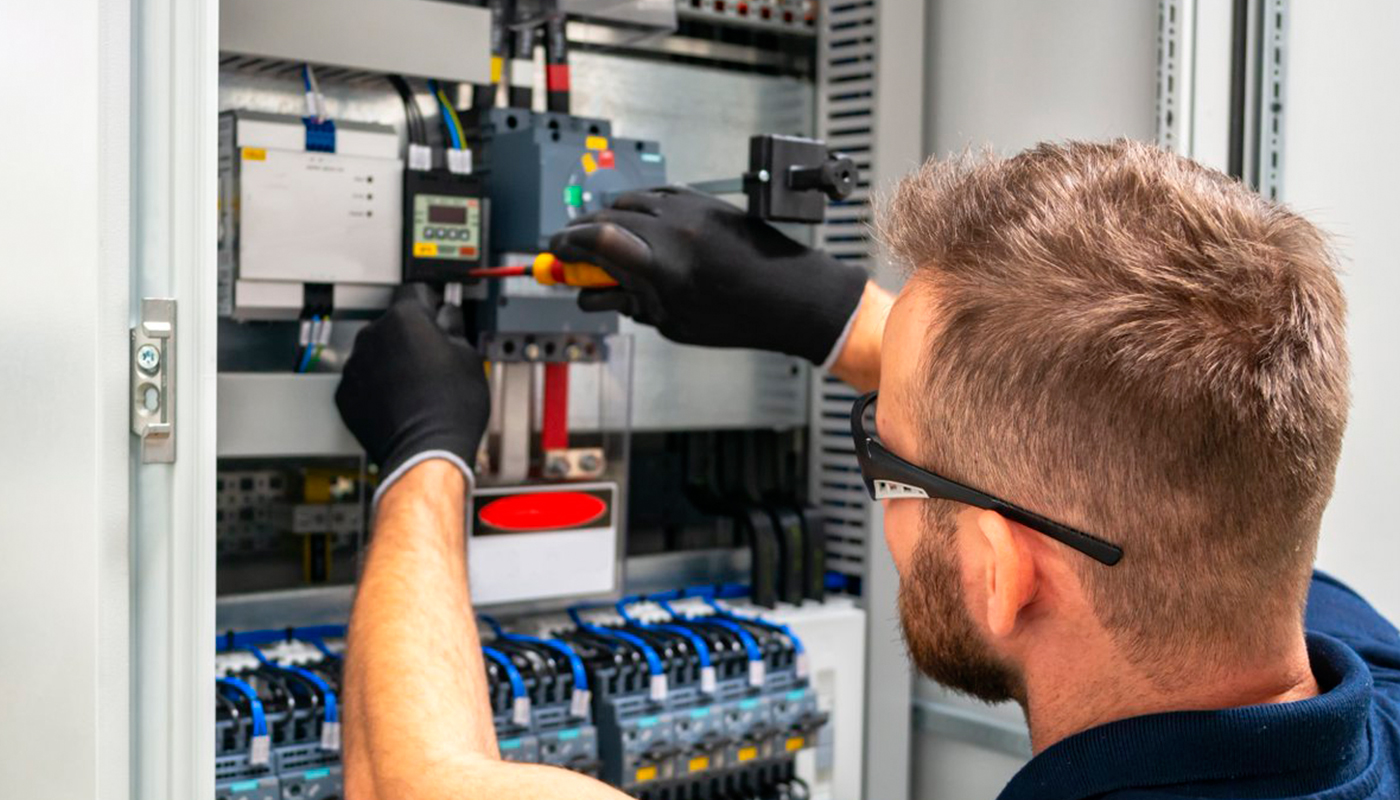 We use only professional equipment and tools, original spare parts, and high-quality consumables. Our technicians have 20 years of experience working with all types of household appliances from well-known brands. Specialists constantly improve their skills to provide you with high-quality services.
Frequently Asked Questions
Do you have questions about ice maker repair? Before contacting our operator, we suggest you review the frequently asked questions of our company's customers.
If this happens, it means that there is some kind of malfunction. It is necessary to check the amount of liquid in the tank, the filling of the ice mold. Clean the tank with a soda solution. If the blinking does not stop, you need to call Avanti Ice Maker Repair.
The principle of operation and connection of the drain hose in the unit is almost similar to a washing machine. The cause of clogging is the ingress of foreign particles into the drain, the cooling of food and beverages in the unit, the illiterate connection of the hose (below the required level). Our technicians specializing in Avanti Ice Maker Repair will solve the problem in no time.
If the machine does not turn on, or if it shuts down, there may be a hopper thermostat defect. In case of malfunction the regulators are inspected, the opening/closing of the shutoff valve is checked, the condenser, the fan and the solenoid valve are examined. Our technicians will perform Avanti Ice Maker Repair with a warranty.