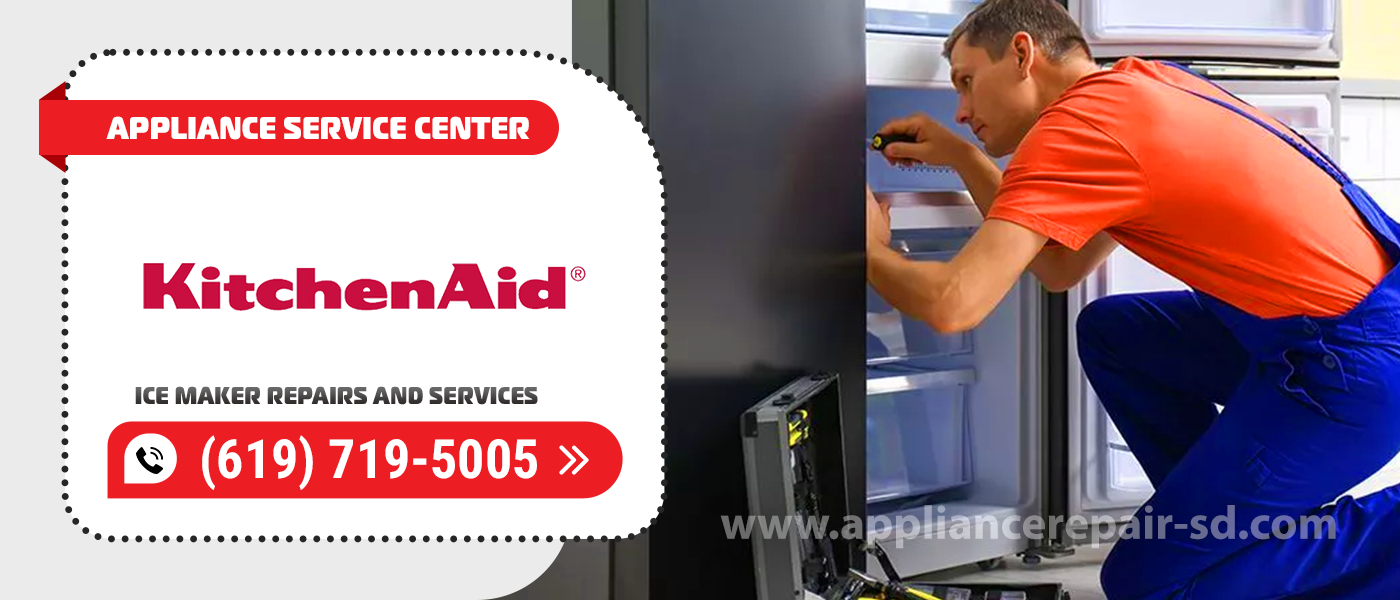 KitchenAid Ice Maker Repair
Ice makers are in demand in the commercial and catering industries. That is why it is so important to have such a generator. However, even high-quality equipment breaks down over time. To have your ice maker repaired, the best solution is to call a technician from the Appliance Service Center. We perform quality KitchenAid Ice Maker Repair in San Diego County.
Our company has been in the appliance repair market since 2001. Our staff includes KitchenAid Ice Maker Repair and Service technicians with over 20 years of experience.
The longevity of this appliance is affected by both the quality of water used and the condition of the cooling unit itself. Using dirty and hard water causes the water filters to become unusable. KitchenAid Ice Maker Repairs service technicians will supply you with replacement parts in a timely manner and quickly perform the replacement of the faulty part.
Contact our company for advice on the following factors:
The generator started to produce irregularly shaped ice.

The generator has started to produce less ice.

Too much water is forming after the ice has melted.
If the ice maker is not working properly, it is not producing a sufficiently low temperature. The cold may simply not be there! Which means you need to call KitchenAid Ice Maker Repair and Service to order repairs for ice makers as soon as possible.
Causes of breakdowns can be as follows
It could be the piping – it's loose or depressurized.

Or in the condenser – it could be clogged. The dehumidifier filter could also be clogged.

The control module is malfunctioning.

The condenser capacity is not high enough.

The compressor is not working.
Remember, there are appliances that are easy to repair and those that are impossible to repair. And then there are those that are cheaper to replace than to repair. Our KitchenAid Ice Maker Repair technicians will decide which option is right for you!
If your ice maker is broken or you're worried that repairs will cost you a hefty sum, order a long-term ice maker maintenance service. Service maintenance for ice makers is a type of work that is done at certain intervals to make sure that all the minor breakdowns that can eventually lead to serious malfunctions are fixed.
Under the ice maker service agreement, our KitchenAid Ice Maker Repairs and Services technicians will come to you and check how the machine is working, if everything is okay and if there is anything that needs to be fixed.
As a result, we'll give the customer all the information we've gathered because of the diagnosis. And we will instruct our staff on how to operate the ice maker in the future – it is very important not to make any mistakes in its use, because, unfortunately, any mistake in the work with the equipment can become fatal.
Our KitchenAid Ice Maker Repair service technicians have been providing not only prompt, but also high-quality ice maker service for years. Most customers who choose to have their ice makers serviced by us for the first time have stayed in business with us. You can see this for yourself.
Our company Appliance Service Center also performs quality ice maker repairs at affordable prices. Call our phone number to have the KitchenAid Ice Maker Repair and Service technicians tell you how to order quality and prompt ice maker service from us. Rest assured, once you contact us, you will order these services only from us. Don't waste another second – pick up the phone and call us!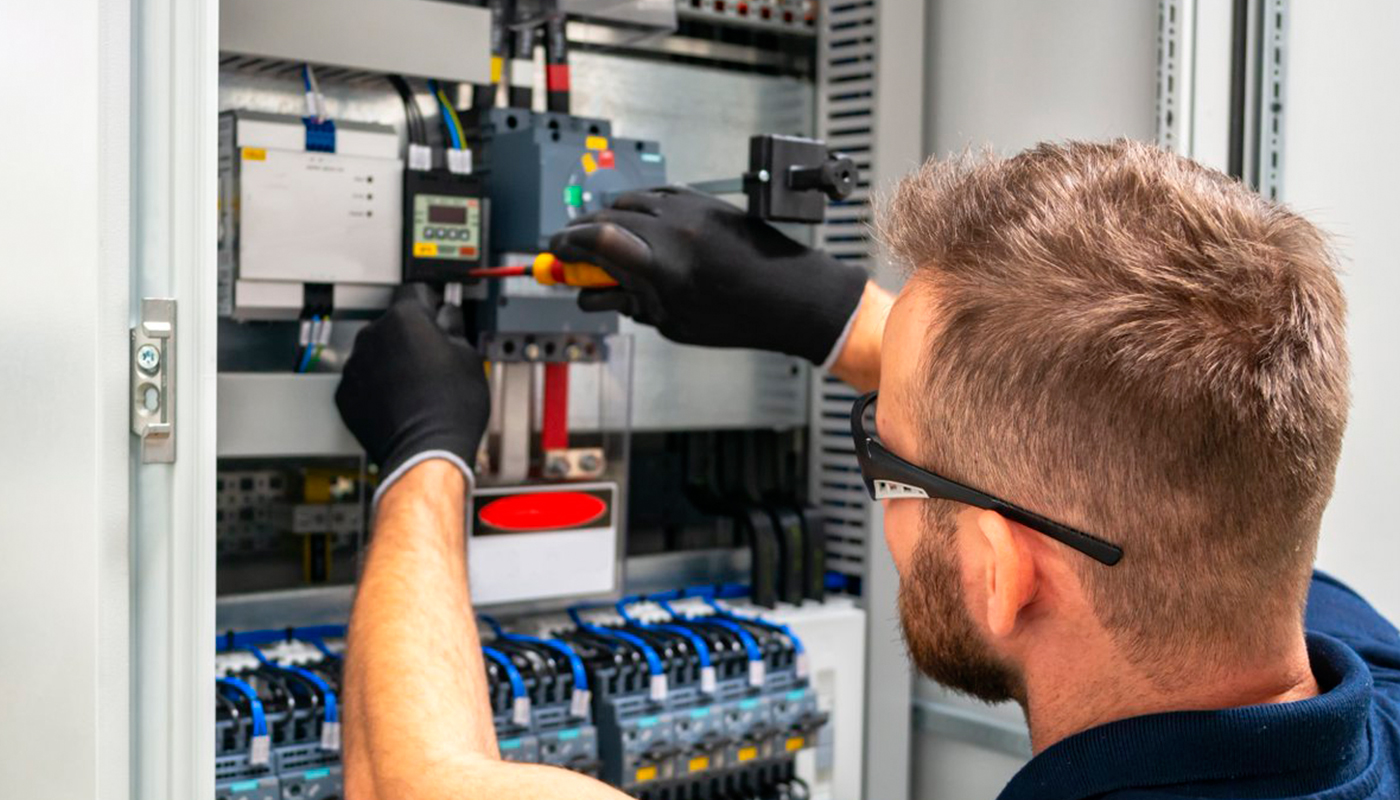 We use only professional equipment and tools, original spare parts, and high-quality consumables. Our technicians have 20 years of experience working with all types of household appliances from well-known brands. Specialists constantly improve their skills to provide you with high-quality services.
Frequently Asked Questions
Do you have questions about ice maker repair? Before contacting our operator, we suggest you review the frequently asked questions of our company's customers.
It is necessary to clean the radiator urgently. To do this, remove the service hatch, unscrew the screws, unfasten the panel fasteners and remove it. The radiator is cleaned with a brush and air stream. The panel is then reinstalled. We have KitchenAid Ice Maker Repair specialists who will do the service when you contact us.
If this happens, it means that there is some kind of malfunction. It is necessary to check the amount of liquid in the tank, the filling of the ice mold. In order to avoid such problems, you should fill only with purified water. If you fill automatically, use a purified filter. The water in the tank changes every day. The tank is cleaned with a soda solution. If the blinking does not stop, you need to call a KitchenAid Ice Maker Repair technician.
The pressure is probably below normal. This happens as a result of a clogged capillary or refrigerant leak. The blockage must be found and repaired, and the condition of the filter-drier must be checked. Eliminate the leak and charge the system with refrigerant. If you notice any of the above problems, then contact our KitchenAid Ice Maker Repair service technicians.