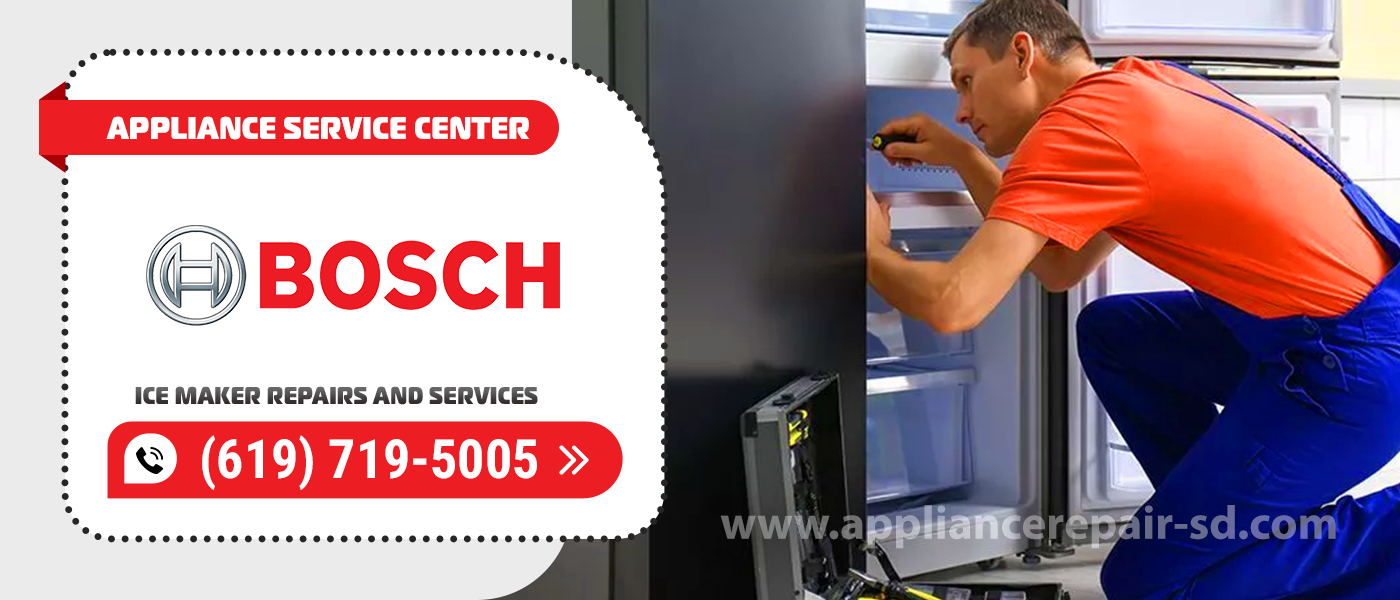 For home or business, a Bosch ice maker is no longer a luxury, but rather a necessity. And what should you do if it breaks down? Given the complexity of ice makers, entrust its repair to the professionals of Appliance Service Center. The professionals at our center will have no trouble determining the cause of the breakdown and perform Bosch Ice Maker Repair in San Diego County.
A modern ice maker is a complex technological device that is upgraded and improved every year. You should not try to fix the breakage yourself or entrust the repair to dubious masters who do not have the proper experience and knowledge. Do not experiment on your equipment. It is not so cheap to make such sacrifices. Trust Bosch Ice Maker Repair and Service to professionals.
In what cases it is worth consulting an expert:
The ice maker has started to produce irregularly shaped ice.

The ice maker is producing less ice.

After ice melts, too much water is formed.

Equipment overheating.

Appearance of vibrations and loud noise during operation of the equipment.

Loose closure of the ice maker's door.
These are just some of the problems that show that you need a professional Bosch Ice Maker Repairs. Our specialists are ready to help and are waiting for your requests.
Ice maker service
The guarantee of high performance and uninterrupted operation of your ice maker is its timely service. A maintenance service is carried out at regular intervals to ensure that any minor malfunctions, which with time can lead to serious damage, are repaired.
As part of the service, our Bosch Ice Maker Repair and Service technicians perform the following list of work:
Cleaning the air condenser.

Filter cleaning.

Cleaning and adjusting the water nozzles.

Cleaning the evaporator washer.

Cooling agents check and charge.

Checking and adjusting defrost cycle.

Disinfection and maintenance of ice storage hoppers.
Regular technical inspections allow detecting possible malfunctions and, if necessary, replacing defective components. After all, it is cheaper and easier to prevent a breakdown than to repair it later.
According to the contract, service maintenance, our specialists will regularly conduct a complete diagnosis, to identify early breakdowns of machinery. Check how the mechanism works, whether everything is in order. They will carry out scheduled cleaning and preventive maintenance of the most vulnerable assemblies. Bosch Ice Maker Repair master will instruct on the further operation of the ice maker. It is very important that no mistakes are made in the use of the equipment.
Briefly about us
We started our work since 2001 and we are constantly expanding the list of serviced appliances. Today you can get almost anything repaired at our place. Overall, this time we have earned the respect and trust of our customers.
Bosch Ice Maker Repairs and Services is made by technicians with more than 20 years of experience. We use only original spare parts in our repairs. We provide up to 90 days warranty on the work and parts.
We will help you when other services tell you that your equipment is hopeless. We will take your equipment to work if we see there is still a chance to save it. We will do our best to keep your equipment working long after our repair and make you happy!
Fast, qualitative and with a guarantee we will perform the repair!
Bosch Ice Maker Repair time is usually one day. Our specialist will qualitatively check all components and test your ice maker after the repair.
We are always ready to help!
We treat our equipment responsibly, as we value our customers and are very happy when you come back to us again and again, recommending us to your friends and relatives. Constant and satisfied customers – it is trust!
Entrust your equipment to the professionals Appliance Service Center and save personal time for more important things! It is very easy to make a request with us. You just need to contact us in any convenient way – make an order on the site or just call. Then our manager will contact you to clarify the nature of the breakage, the model, and arrange the arrival of our specialist. Our Bosch Ice Maker Repair and Service technician will arrive on your call with all the necessary equipment and accessories.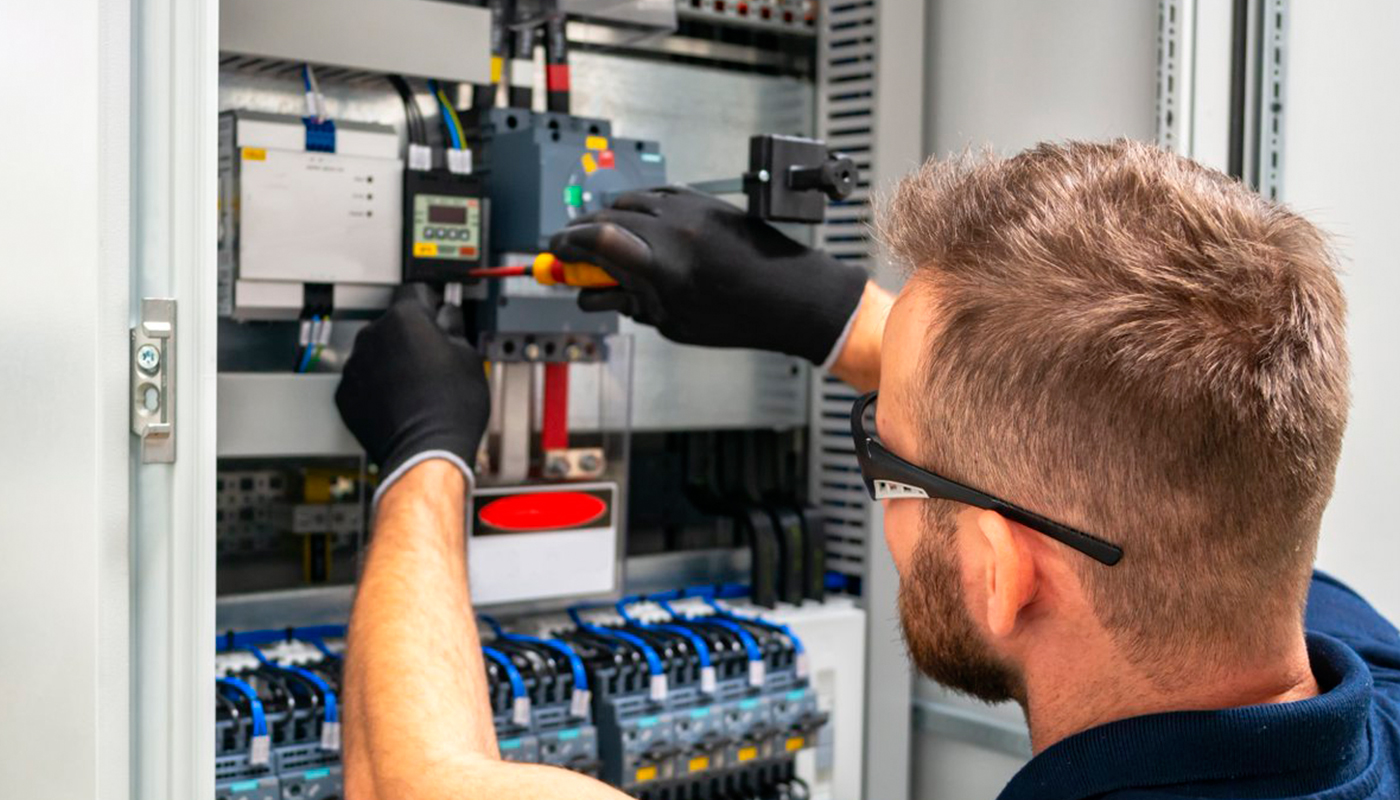 We use only professional equipment and tools, original spare parts, and high-quality consumables. Our technicians have 20 years of experience working with all types of household appliances from well-known brands. Specialists constantly improve their skills to provide you with high-quality services.
Frequently Asked Questions
Do you have questions about ice maker repair? Before you contact our operator, we suggest you look at the frequently asked questions that our company's customers ask.
The valve cuts off the flow of refrigerant to the evaporator to freeze the liquid. It opens before starting to defrost, allowing hot flow into the evaporator. A current is applied to defrost coils to check if it opens or not. A resistance is measured on the defrost coil. You can contact our company, we have qualified Bosch Ice Maker Repair technicians who will fix this problem.
Typical signs of malfunctions are incorrectly shaped ice or incompletely filled forms. Contact our Bosch Ice Maker Repair service technicians who will solve the problem quickly and competently.
When you hear noise and whistling while the generator is running, the condenser is probably worn out. It is not recommended to lubricate and repair it, it is better to replace it immediately. We have top-notch specialists on our staff. We provide quality Bosch Ice Maker Repair.