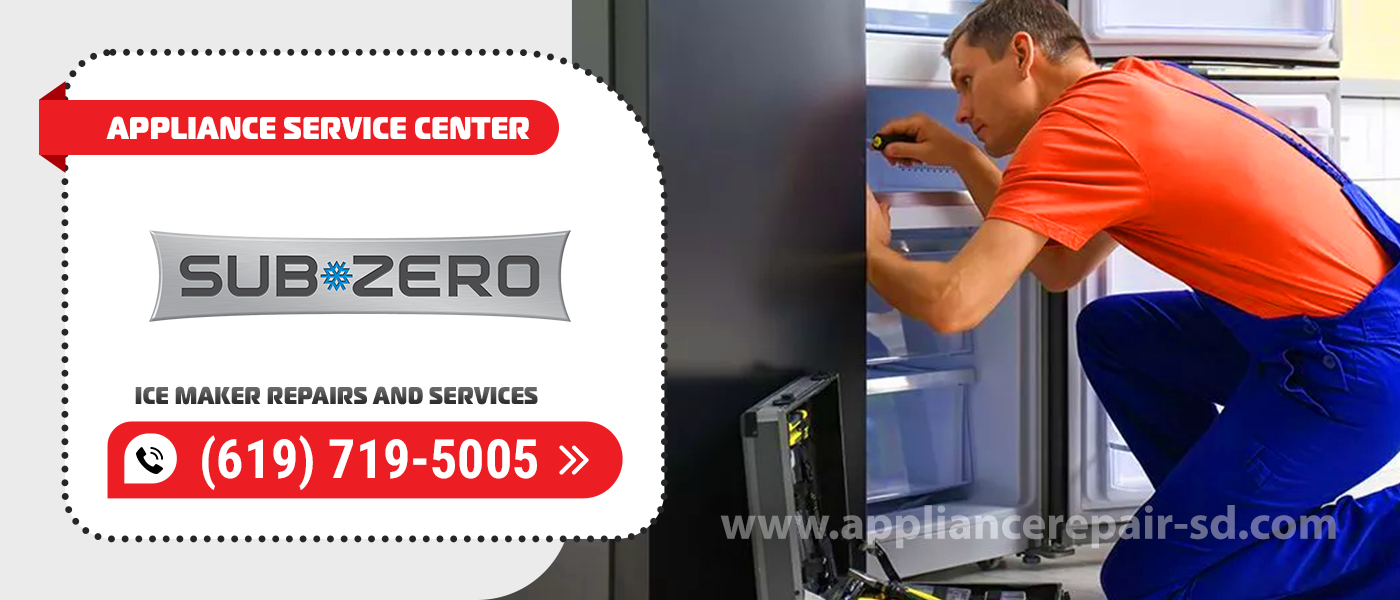 Sub-Zero Ice Maker Repair
The Appliance Service Center has been repairing ice makers of varying complexity for many years. Over the years, we have received more than a thousand good reviews about our repairs. For quality repair services, we recommend contacting our service for high-quality Sub-Zero Ice Maker Repair in San Diego County. The company will provide you with privacy, quality repair services, and more.
There are a lot of businesses these days that use equipment like an ice maker. For their own comfort and comfort of their customers, we recommend using an ice maker company Sub-Zero. Ice maker belongs to the professional equipment which cannot be repaired by itself.
This is due to the presence of many high-tech components: electronic board, compressor, condenser, and other nuances. Regardless of the causes of failure, it is recommended to use the services of a professional wizard, which will allow you to perform repairs and maintenance of equipment quickly and inexpensively.
Why our company? 
After your application we will send a master in the shortest time to fix the breakage at a convenient time for you.

Sub-Zero Ice Maker Repair and Service

will be done on the spot, and if necessary, we will pick up the ice maker ourselves, fix the breakdown and bring it back to you.

Our

Sub-Zero Ice Maker Repairs

specialists will quickly and efficiently assess the seriousness of the breakdown and the timeframe for completion. And depending on the complexity of the job, they will quote you a price. Only when the work is complete do you make payment and get a warranty.

Our center always has the original spare parts to repair your ice maker. They are supplied by the official manufacturer.

Appliance Service Center operators are available to you 24/7. At any time of the day or night, they are ready to help you and put you in touch with a technician.

Sub-Zero Ice Maker Repair and Service

is performed by specialists who regularly attend training courses. Before they arrive, we will call you to confirm your request and your details.
Major breakdowns
The drain hose or drain line is clogged
Mostly clogged drain hose comes from improper use. Such as chilling drinks and food in the chamber. Food particles fall into the drain and clogging occurs. Improper connection (below the proper level) may also be the cause.
Ice takes longer to make than usual
If it takes longer than usual to make ice and the cube is not the right shape. Then it is the cause of the breakage in the radiator. It is clogged and an urgent Sub-Zero Ice Maker Repair is needed.
Opaque ice cubes
The cause of opaque ice is a large amount of calcium and lime in the system. To fix this problem, you need a service that only our masters, who specializes in Sub-Zero Ice Maker Repair and Service, can do.
Ice maker water leakage
If you notice water around your equipment. Then this problem needs to be addressed urgently. The cause of this malfunction may be a crack in the water solenoid valve. The valve replacement will fix this problem.
Noise and whistling
If you notice that your ice maker makes unusual sounds: noises, whistles, squeaks. This may be caused by wear and tear on the micromotor or condenser. Sub-Zero Ice Maker Repair of such parts is very difficult. In some cases, replacement cannot be avoided.
Appliance Service Center is one of the best companies that provide appliance repair. Our masters perform all kinds of Sub-Zero Ice Maker Repair and Service, including urgent ones. You can leave a request on our website at any time convenient for you, even on weekends and holidays. In the shortest time operators will accept and process it. At the end of repairs, you will be able to ask any questions. Masters will be happy to advise you and give recommendations for further use.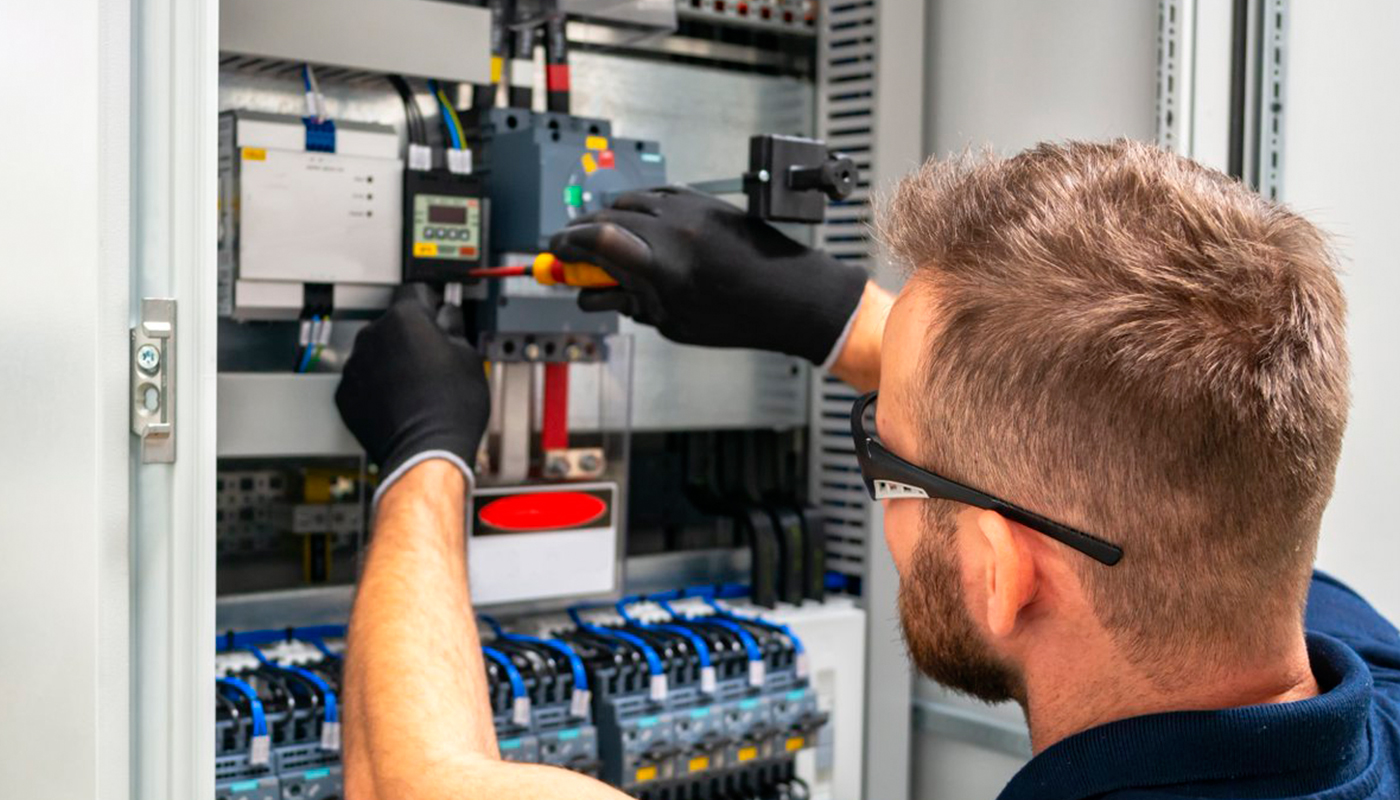 We use only professional equipment and tools, original spare parts, and high-quality consumables. Our technicians have 20 years of experience working with all types of household appliances from well-known brands. Specialists constantly improve their skills to provide you with high-quality services.
Frequently Asked Questions
Do you have questions about ice maker repair? Before contacting our operator, we suggest you review the frequently asked questions of our company's customers.
In the general Sub-Zero Ice Maker Repair process, follow these guidelines:
Familiarize yourself with the owner's manual.

Adjust the temperature gradually.

Pay attention to external conditions.

Test and monitor the results.

Consult the manufacturer or a professional.
Yes, our Sub-Zero Ice Maker Repair company provides consultation and recommendation services for the installation, maintenance and use of ice makers. We are experienced with a variety of ice maker models and manufacturers, and our experts are willing to share their knowledge and expertise with customers. Our experts can help you determine the optimal ice maker operating parameters, explain the rules of maintenance and give useful tips on how to use the equipment.
If the ice maker is producing too little ice, you may need to do the following:
Check the water supply.

Check the temperature.

Check the condition of the evaporator.

Check supply ice.

Check for adequate space and ventilation.

Contact a professional for

Sub-Zero Ice Maker Repair.