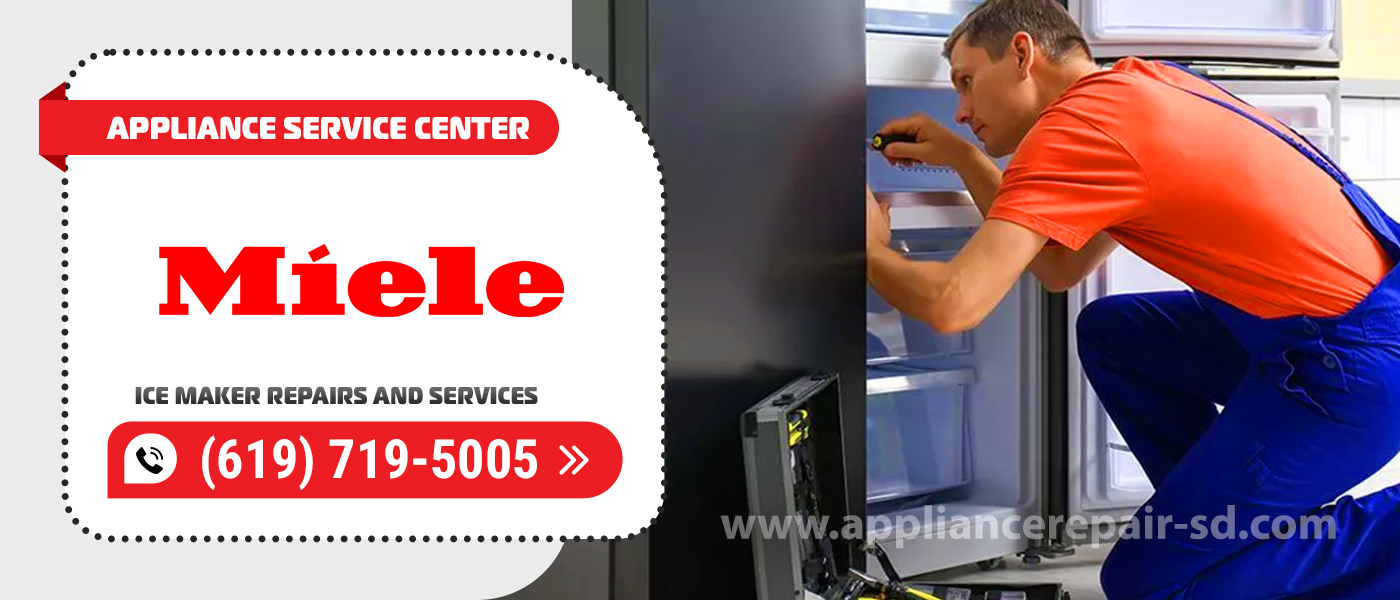 Ice makers are no longer a luxury, but rather a necessity. They are widely used in catering, cafes, bars, supermarkets and businesses. As with any equipment, Miele ice makers can break down over time. Then it is worth contacting a specialized center – Appliance Service Center. The ice maker is a complicated enough device that you can cope with the breakage on your own. 
Repair requires certain knowledge and experience. The technicians at Miele Ice Maker Repair in San Diego County will diagnose and fix your appliance quickly and efficiently.
Why do appliances break down?
Quite a frequent question that is difficult to answer unequivocally. But we can say that for breakdowns there are several reasons. Common failure to follow the rules of operation can lead to premature Miele Ice Maker Repair and Service. Do not be lazy to read the manufacturer's recommendations. Prolonged operation with a heavy load on the device, mechanical damage, poor quality water and the usual wear and tear of parts over time. All of this can cause many breakdowns.
In what cases it is worth to seek expert advice
The ice maker has begun to produce ice of an irregular shape.

Ice makers produce less ice.

Too much water after ice melting.

Ice machine stopped producing ice.

Equipment overheating.

Appearance of vibration and loud noise during operation of the equipment.

Loose closure of the ice maker door.
And this is just a part of the problems, by which you can understand that you need a professional Miele Ice Maker Repairs. Our specialists are waiting for your calls and are ready to fix any breakdown.
Many breakdowns can be avoided if you have your appliances serviced. Timely diagnosis, Miele Ice Maker Repair and Service can prevent many problems.  
Ice maker service
Anyone who has ever come across a Miele Ice Maker Repair can attest to our words that service and early repairs are much less expensive. The guarantee of high performance and uninterrupted operation of the ice maker is its timely service. Service maintenance is carried out at certain intervals to ensure that all small breakdowns that can lead to serious malfunctions are eliminated on a mandatory basis. 
Our Miele Ice Maker Repairs and Services technicians perform the following work during routine maintenance:
Complete inspection of the ice maker.

Cleaning the air condenser.

Filter cleaning.

Cleaning and adjusting water nozzles.

Evaporator cleaning and cleaning.

Checking and charging refrigerant.

Checking and adjusting defrost cycle.

Disinfection and preventive maintenance of the ice storage hopper.

Adjustment of all important indicators for efficient operation of the unit.
Scheduled technical inspections allow detecting possible malfunctions. And, if necessary, to replace faulty components. Entrepreneurs are more than once convinced that it is cheaper and easier to prevent a breakdown than to eliminate it later.
We offer our clients the best conditions and a lot of advantages

Free and accurate diagnosis, when you order repairs with us.

Quality repair specialist with more than 20 years of experience.

Repair at the home of the customer.

Emergency

Miele Ice Maker Repair.

A three-month warranty on all services.

Our specialists work only with original components.

Own delivery service if necessary.

Reasonable prices for service.

A comprehensive approach to repair and service.
We started our work in 2001, and we are constantly expanding the list of serviced equipment. Today you can fix practically everything at our place. During this time, we have earned respect and trust from our clients. We have many loyal customers who recommend us to others and come back to us! 
Trust your equipment to the professionals at Appliance Service Center and save your personal time for more important things! It is very easy to request a service from us. You just need to contact us in any convenient way – make an order on the site or just call. Then our managers will reach out to you to clarify the nature of the breakage, the model, and arrange the arrival of our specialist. 
Our Miele Ice Maker Repair and Service technician will arrive at call with all the necessary equipment and components for repair.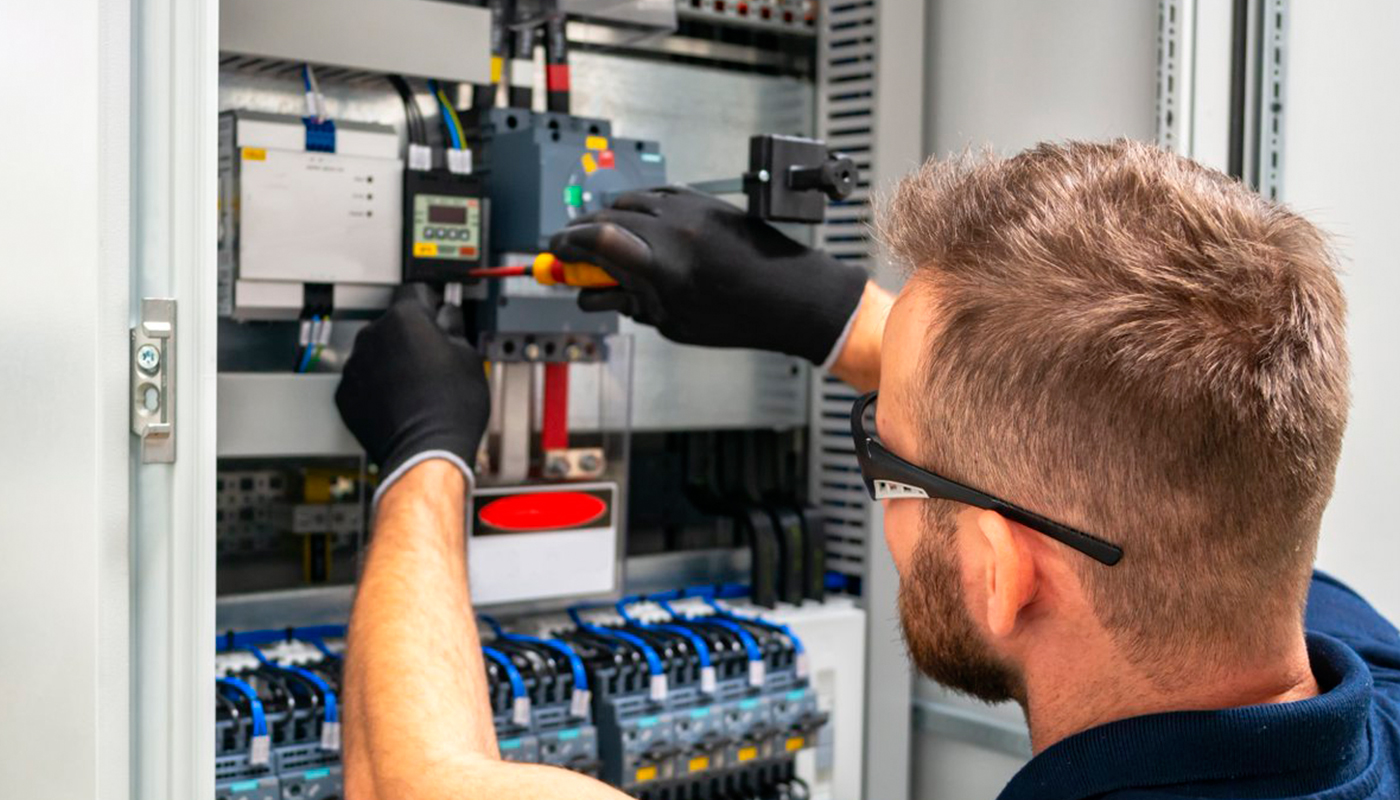 We use only professional equipment and tools, original spare parts, and high-quality consumables. Our technicians have 20 years of experience working with all types of household appliances from well-known brands. Specialists constantly improve their skills to provide you with high-quality services.
Frequently Asked Questions
Do you have questions about ice maker repair? Before contacting our operator, we suggest you look through the frequently asked questions of our company's customers.
If you have a problem with a clogged or freezing tube that feeds water into the ice maker, here are the steps you can take for Miele Ice Maker Repair:
Unplug the ice maker.

Check for blockages.

Defrost the frozen tube.

Check water valve operation.

Clean filter.
When contacting our service center for Miele Ice Maker Repair, we will need the following information and documents:
Contact information.

Model and serial number.

Description of the problem.

Warranty information.

Service history.
This information will help us process your request faster and more efficiently and provide the necessary ice maker repair assistance.
If your ice maker doesn't turn on or has stopped working at all, here are a few steps you can take to fix them:
Check the power supply.

Check the power switch.

Check the fuse.

Check the temperature.

Check the water supply.

Contact a

Miele Ice Maker Repair

professional.