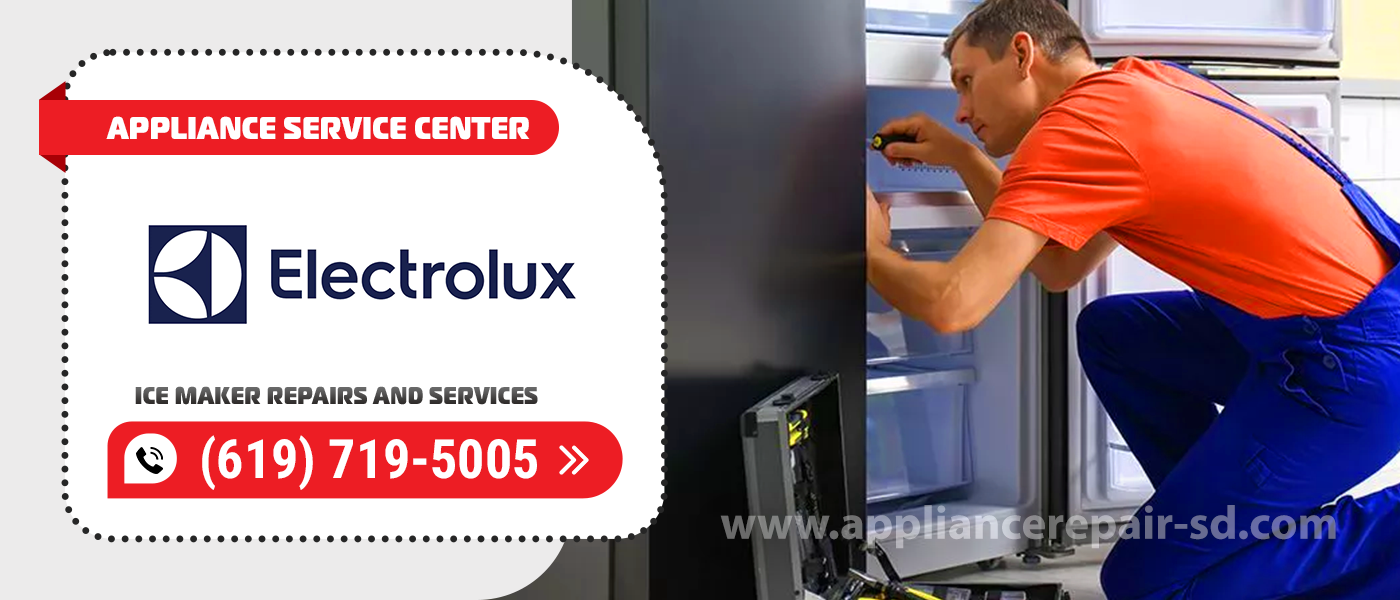 Electrolux Ice Maker Repair
Electrolux ice makers are convenient and reliable in operation. But nothing lasts forever in our world. Even the highest quality appliances can break down. Don't take the breakdown of your appliance as a problem. Appliance Service Center is the right service center to readily solve your problem. With years of experience, our specialists can perform Electrolux Ice Maker Repair in San Diego County at the highest level.
We have been professionally repairing a variety of residential and commercial appliances for over 20 years. You can find complete information about all our services and prices right on our website. The price policy of the repair shop will pleasantly surprise you!
Breakdowns in ice makers always happen at the most inopportune moment. That's why most of our customers turn to us for urgent Electrolux Ice Maker Repair and Service. And we are happy to meet you – our masters work as quickly as possible, and most importantly qualitatively.
Not only is the visit of a specialist completely free, but it's also fast – with us, you don't have to worry about efficient Electrolux Ice Maker Repairs. For each customer, we guarantee that the ice maker will be serviced within 24 hours of the request.
To order repairs, call or apply online on our website. Our manager will call you back and clarify all the details of technology. The model, the nature of the breakdown, the operating time and the convenient time of our specialist's arrival. Our technician will come to your home already with everything you need for Electrolux Ice Maker Repair and Service.
Over the years we have gained the trust of our customers. And these are not just empty words. You have the possibility to read testimonials from grateful customers who recommend us to their friends and acquaintances. We work openly and we are responsible to each client who turns to us for help.
There are two main factors that guarantee qualitative repair in our company:
Professionalism of our technicians
Our company employs specialists with 20 years of experience. Each technician regularly undergoes training at factories of modern equipment manufacturers. In-depth knowledge of modern equipment and repair technologies. You can safely trust Electrolux Ice Maker Repair to our professionals.
We only work with genuine spare parts
Our Electrolux Ice Maker Repairs and Services technicians never work with cheap parts of dubious quality. After all, genuine parts are more durable and fit your appliance perfectly. And that's the key to the uninterrupted longevity of your ice maker.
What breakdowns our specialists fix
Irregularly shaped ice cubes.
This is one of the most frequent problems with which people come to our center. When this is a problem, you need to exclude an excessive water flow or on the contrary – an insufficiently strong water flow.
Freon leakage
As a result, equipment becomes unstable, and the compressor starts to run at full speed and at full capacity.
Failure of a control unit
A control unit is the brains of any technique. Without it, any device turns into a pile of metal and plastic. There is only one way out – to call a master.
Wear and tear of the compressor
In this case, the technician does not work, and if it works, it does not produce ice. The compressor must be replaced with a new one. Our masters Electrolux Ice Maker Repair are always ready to fix this breakdown.
Faulty water inlet valve
If the water inlet valve is faulty or has insufficient pressure, it will not let water through. As a result, the ice maker will not make ice.
Clogged water filters
The fact that it's time to change the filter is indicated by a general decline in the performance of the equipment. The unit freezes worse, does not work as productively.
Failure of the ice level control board
In this case, if the ice level control board does not work, the ice maker will stop making ice. The only way out is to call a technician.
To avoid the appearance of various malfunctions of the ice maker, it is necessary to carefully follow the advice of the equipment manufacturer. Then the unit will last much longer. But if it does break down, Appliance Service Center is your reliable helper. Our Electrolux Ice Maker Repair and Service technicians will get your appliance back in working order quickly, efficiently and with a warranty.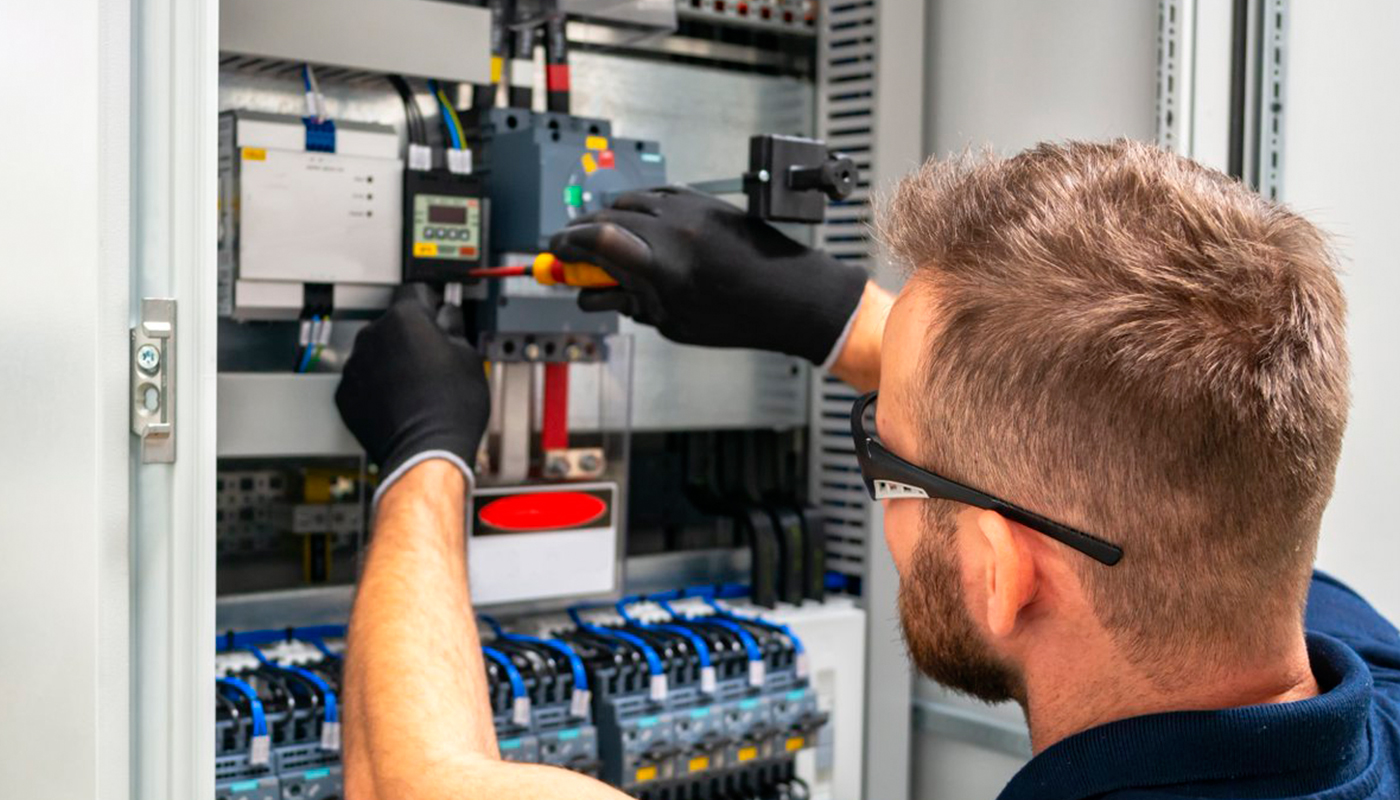 We use only professional equipment and tools, original spare parts, and high-quality consumables. Our technicians have 20 years of experience working with all types of household appliances from well-known brands. Specialists constantly improve their skills to provide you with high-quality services.
Frequently Asked Questions
Do you have questions about ice maker repair? Before you contact our operator, we suggest you look at the frequently asked questions that our company's customers ask.
If the machine does not turn on, or if it shuts down, there may be a defect in the hopper thermostat. In case of malfunction the regulators are inspected, the opening/closing of the stopcock is checked, the condenser, fan and solenoid valve are examined. Our craftsmen specializing in Electrolux Ice Maker Repair will replace it in no time.
There are two possibilities here – bad frosting or no frosting of the evaporator Should find and eliminate the clogging, check the condition of the dehumidifying filter. It is necessary to find leakage and refill Freon. You need to check and if necessary, replace parts. We have Electrolux Ice Maker Repair specialists, and they will replace the evaporator in your ice maker very quickly.
This happens when the pump malfunctions or the nozzles are clogged. You can tell by incomplete filling of the molds or improperly shaped ice. The pump performs the function of forcing liquid into the compartment. It then passes through the nozzles. When the water is not coming in, this indicates a clog. Broken parts must be replaced. If you notice the problems outlined above, then contact our Electrolux Ice Maker Repair service technicians.