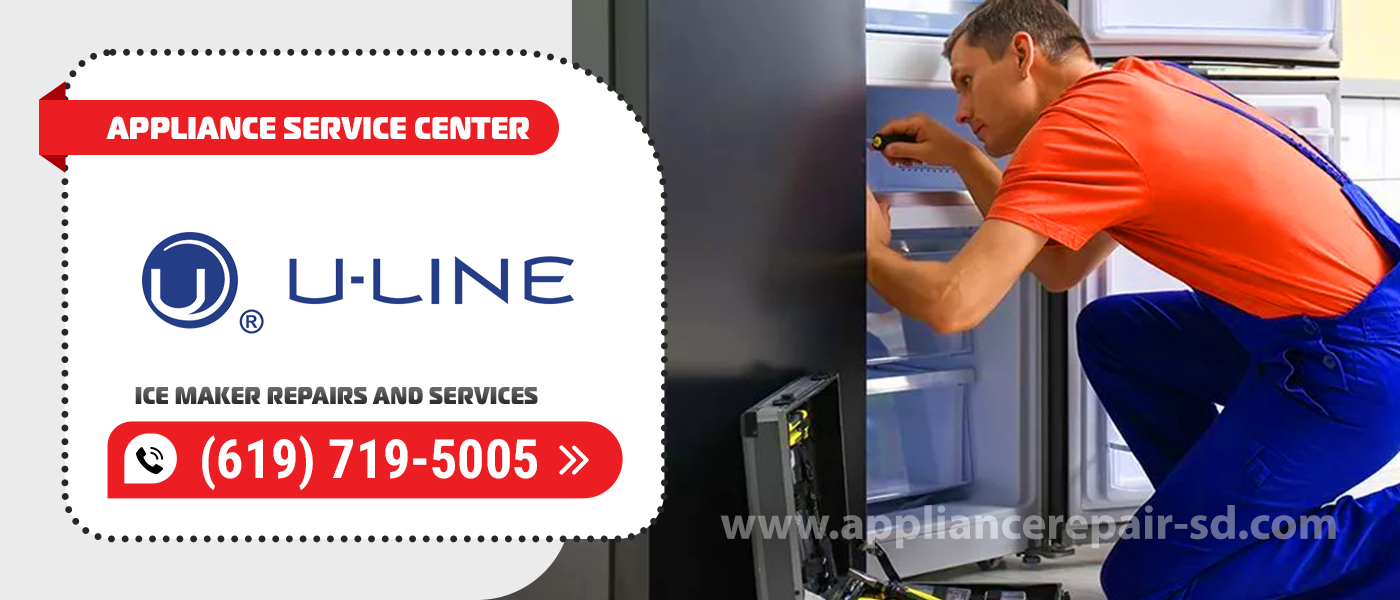 U-line ice makers are widely popular with many people in America. Failure of complex equipment requires intervention of trained and experienced professionals. Appliance Service Center has been professionally repairing various home appliances since 2001. Our specialists can easily perform U-line Ice Maker Repair in San Diego County. And upon completion of the repair work, we offer a warranty.
We care about our name and have been working on our reputation for years. If you stand for promptness, reliability, quality, and openness to cooperation, then you're right for us. We have gained the trust of our clients over many years. And these are not empty words. You can read the feedback from the grateful clients, who recommend us to their friends and acquaintances. We work openly and are accountable to each customer who comes to us for U-line Ice Maker Repair and Service.
Our technicians have all the knowledge they need and have put it into practice many times over. The extensive experience of our U-line Ice Maker Repairs staff is sure to help find out the cause of the breakdown and fix it as quickly as possible. Speed of our work is one of the distinctive features of our service center. Having addressed to us, you will be able to use your ice maker again in the shortest terms.
We perform U-line Ice Maker Repair and Service using only quality parts that are supplied by the manufacturer. This means that they are covered by a warranty, and that their cost will be much lower. Which is immediately reflected in the price of our services. We recommend contacting us as soon as you notice a deviation from the normal operation of the ice maker.
Also, don't forget to periodically call a U-line Ice Maker Repair technician for a preventive inspection. This can significantly reduce the risk of breakdowns.
Ice maker service
The guarantee of high performance and uninterrupted operation of your ice maker is its timely service. Servicing is carried out at regular intervals to ensure that all the smallest breakdowns, which over time can lead to serious malfunctions, are eliminated without fail. 
As part of the service, our specialists provide the following list of works:
Cleaning the air condenser.

Filter cleaning.

Cleaning and adjustment of water nozzles.

Cleaning the evaporator wash.

Checking and charging the coolant.

Checking and adjusting defrost cycle.

Disinfection and preventive maintenance of the ice storage hopper.
How we work
We offer technical excellence and absolute reliability in performing U-line Ice Maker Repairs and Services. We provide operational advice from the moment we are connected.
When you call our technician to repair your ice maker, the technician will first undergo a diagnosis. This procedure is recommended even if the device performs its functions, but some malfunctions and temporary malfunctions have been noticed. Diagnostics helps to detect all causes of failure and prevent additional costs.
Then our best technicians will get to work, disassemble the technique, replace the necessary parts, and do the cleaning. A certified electrician will repair electronic circuit boards if necessary. Our technicians are equipped with the latest equipment to diagnose and repair appliances.
If you have a U-line appliance repair need, don't try to repair it yourself. It's risky – you could get hurt and your equipment could deteriorate. Up to its complete failure. Trust U-line Ice Maker Repair to professionals.
Company Appliance Service Center offers professional services for repair and maintenance of appliances of all well-known brands and of any complexity. Our experienced U-line Ice Maker Repair and Service technicians will find the cause of the breakdown and fix it with quality. And a three-month warranty is a guarantee of your peace of mind. After all, we know how to repair quality and reliability.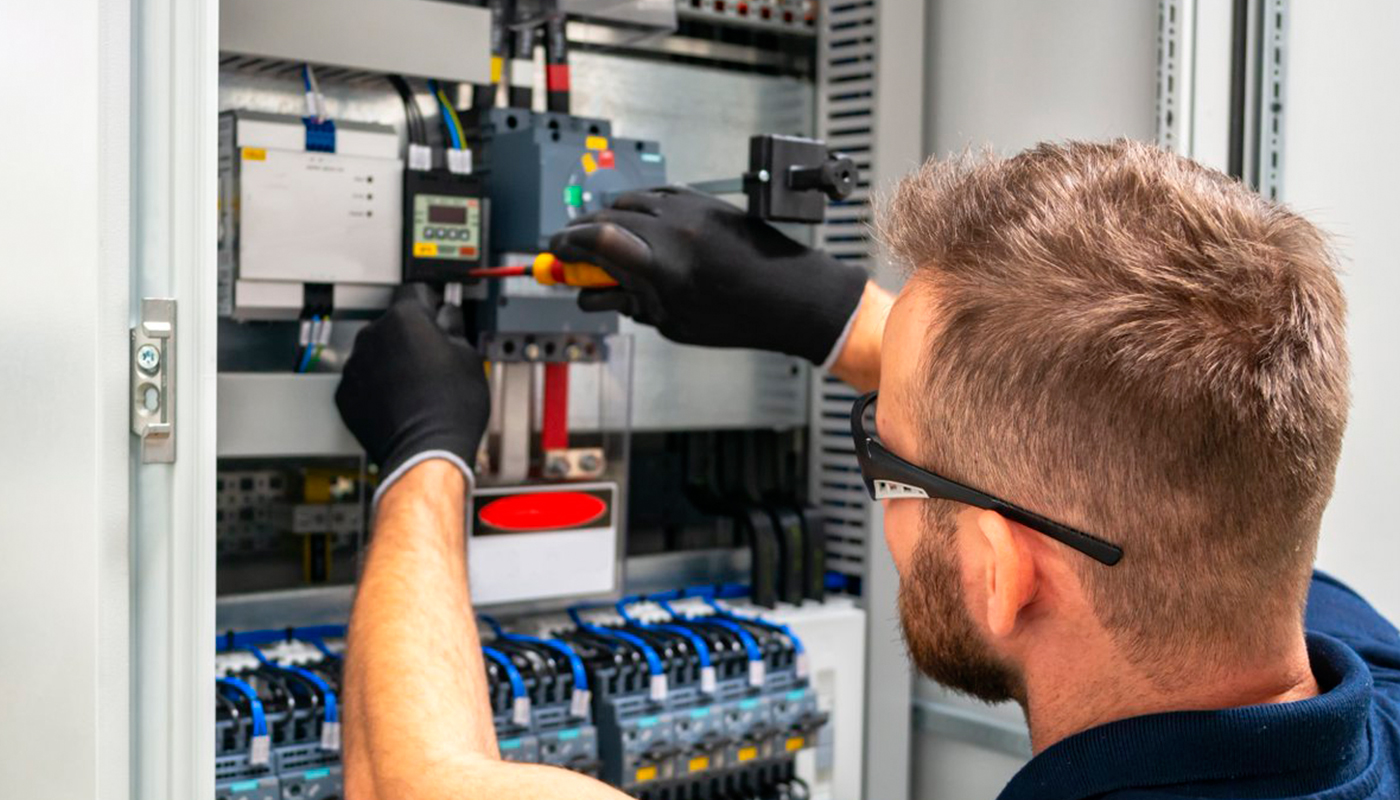 We use only professional equipment and tools, original spare parts, and high-quality consumables. Our technicians have 20 years of experience working with all types of household appliances from well-known brands. Specialists constantly improve their skills to provide you with high-quality services.
Frequently Asked Questions
Do you have questions about ice maker repair? Before you contact our operator, we suggest you review the frequently asked questions of our company's customers.
To check the ice maker's power supply and identify possible malfunctions, follow these steps:
Check the wiring.

Check electrical supply.

Check circuit breaker and fuse.

Use another electrical device.

Check the wiring and outlet.
If after following these steps, the ice maker power problem is not resolved, it is recommended that you call a technician for a more detailed diagnosis and U-Line Ice Maker Repair.
As a U-Line Ice Maker Repair company, we provide both on-site ice maker repair and pickup services. We strive to provide maximum convenience to our customers, so we offer both options.
If the ice maker is not distributing ice evenly across the tray, here are a few steps you can take to U-Line Ice Maker Repair:
Check the water level.

Check the temperature.

Clean the tray.

Check the ice distribution mechanism.

Fill the tray evenly.