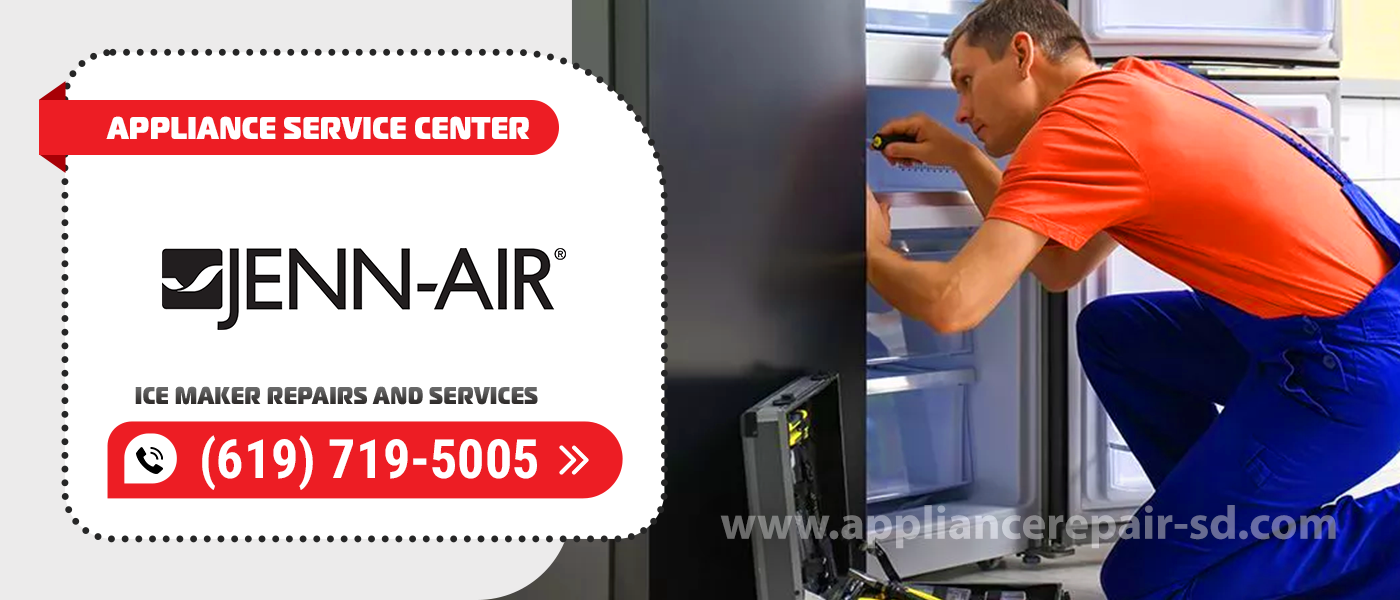 Jenn-Air Ice Maker Repair
An ice maker is a refrigeration unit consisting of an ice maker. A variety of modern ice makers makes it possible to produce ice of different shapes and purposes. The most widely used ice is in the form of cubes, cups, flakes, and pellets. This equipment can break down in the process of operation. That's why we recommend that you contact the experts at Appliance Service Center right away. We perform quality Jenn-Air Ice Maker Repair in San Diego County.
Our service center employs the best professional technicians, who will perform quality appliance repairs. They have over 20 years of experience. Both the quality of the water used and the condition of the cooling unit itself affects how long this appliance lasts. Using dirty and hard water causes the water filters to become unusable.
Contact Jenn-Air Ice Maker Repair and Service for advice on the following factors:
The generator has begun to produce irregularly shaped ice.

The generator has started to produce less ice.

Too much water is being produced after the ice has melted.
If the ice maker is not working properly, it is not getting cold enough. The cold may simply not be there! Which means you need to call Jenn-Air Ice Maker Repairs to order repairs for ice makers as soon as possible.
Causes of breakdowns can be as follows
It could be the piping – it's lost its tightness, or its pressure is low.

Or in the condenser – it could be clogged. The dehumidifier filter could also be clogged.

The control module is malfunctioning.

The condenser capacity is not high enough.

The compressor is not working. Our

Jenn-Air Ice Maker Repair and Service

professionals quickly carry out the replacement.
Remember, there are some appliances that are easy to repair and others that can't be repaired in any way. And then there are those that are cheaper to replace than to repair. Our Jenn-Air Ice Maker Repair technicians will decide which option is right for you! Upon completion of any type of repair work, our technician provides customers with a warranty card. The work itself is performed at the highest level of quality.
If your ice maker is broken or you're worried that repairs will cost you a hefty sum, order a long-term ice maker maintenance service from Jenn-Air Ice Maker Repairs and Services.
Under a service maintenance agreement for ice makers, our Jenn-Air Ice Maker Repair technicians will come to you and check how the ice maker mechanism is working, if everything is okay and if there is anything that needs to be fixed.
As a result, we'll give the customer all the necessary information we gather because of the diagnostics. And we will instruct the personnel for the further operation of the ice machine – it is very important not to make any errors in its use, because, unfortunately, any mistake in the technique can be fatal.
For many years our company has provided not only prompt, but also high-quality ice maker service. Most of the customers, who decided to order maintenance of their ice makers from us for the first time, remained to cooperate with us. You can see this for yourself by contacting us and signing a long-term ice maker maintenance agreement.
If you've noticed the above problems, then contact our Appliance Service Center technicians, who will solve them quickly and competently. You can rest assured that after our Jenn-Air Ice Maker Repair and Service-related cooling equipment repair services, your appliances will work for as long as possible without even the tiniest breakdown.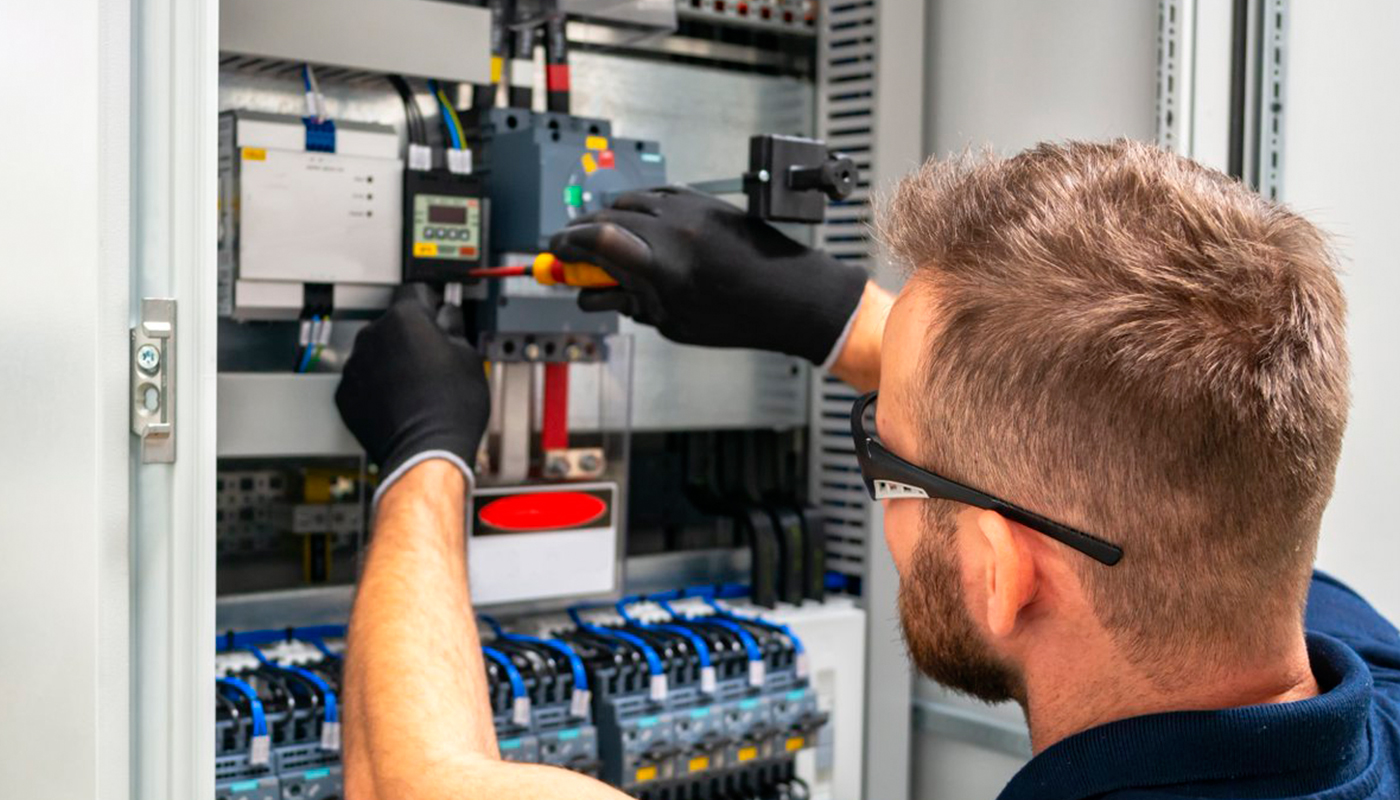 We use only professional equipment and tools, original spare parts, and high-quality consumables. Our technicians have 20 years of experience working with all types of household appliances from well-known brands. Specialists constantly improve their skills to provide you with high-quality services.
Frequently Asked Questions
Do you have questions about ice maker repair? Before you contact our operator, we suggest you look at the frequently asked questions of our company's customers.
The solenoid valve is leaking. You need to fix the leak or replace the part. If you have this problem, contact the professionals who can perform a quality Jenn-Air Ice Maker Repair as soon as possible.
If the ice maker is electrocuted when touched, it means that the connection was made without grounding. Install a grounded, moisture-proof outlet and check the power cord and extension cord. Fixing complex equipment with your own efforts rarely leads to a positive result. That's why we perform quality Jenn-Air Ice Maker Repair. 
When you hear noise and whistling while the generator is running it is probably worn out. It is not recommended to lubricate and repair it, it is better to replace it immediately. If you notice the above problems, then contact our Jenn-Air Ice Maker Repair service technicians.