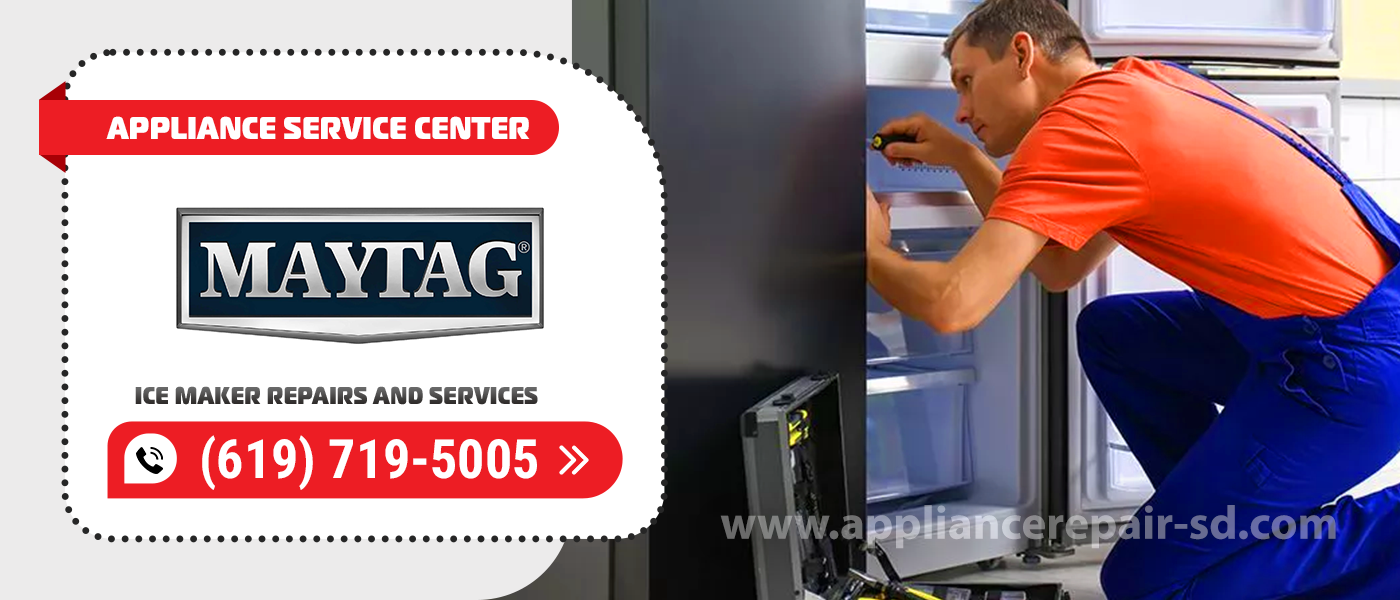 Ice makers need regular cleaning of filters and drains because they are highly sensitive to water quality. Additionally, it is necessary to check the quality of cooling, freon pressure, as well as the control of major components. Such measures will help to avoid breakdowns, as well as to increase the productivity of the ice maker. Our Appliance Service Center company provides warranty for the services rendered and the spare parts installed. A Maytag Ice Maker Repair in San Diego County technician arrives at your convenience.
The loyalty program and flexible discount system are undeniable benefits and will always make you happy. The politeness, responsiveness, honesty and openness of our Maytag Ice Maker Repair and Service technicians is another important bonus you get when you contact our service center.
The experienced specialists of Maytag Ice Maker Repairs will repair your ice maker with a warranty at a low price in the shortest possible time. The approximate cost of repair work, the customer can find out by contacting us by phone and indicating the arising problem.
Ice maker is a piece of cooling equipment used in restaurants, cafes, bars, or the food industry for making artificial ice. In the case of detection of problems in the ice maker operation it is reasonable to repair it because the main reason of malfunction is the infrequent maintenance of equipment. To prolong the ice generator service life, it is recommended to perform the regular maintenance, including condenser cleaning, freon level checking.
All our Maytag Ice Maker Repair and Service technicians are true professionals – they are extremely experienced, qualified, and skilled. If you're in search of a competent ice maker for a reasonable price, then you've come to the right place.
Our main criterion is quality repair work with a long-term durability. We use only quality replacement parts from trusted manufacturers, which is accurately reflected by our masters.
In most cases, ice maker repairs involve Maytag Ice Maker Repair specialists at the location of the cooling equipment. The technician has all the necessary diagnostic tools, tools for repair, and in the case of equipment repair, spare parts.
The main types of malfunctions that occur during the operation of the ice maker:
Operation of the ice maker on a low amount of freon.

Failed microprocessor unit.

Expired compressor life.

Nonfunctional start button.

Punctured evaporator after poor maintenance.
Modern devices are divided into two types: compressor and brine. Brine type devices freeze water, turning it into ice, thanks to the circulation of brine in the system. On an industrial scale, for example in supermarkets, predominantly compressor types are used.
Where water turns into ice on the surface of the evaporator – by this principle, most of the modern ice machines installed in bars, cafes, and restaurants.
Our specialists Maytag Ice Maker Repairs and Services will come to your production in the shortest possible time to perform repairs. Depending on the needs, ice machines are divided into household and professional. The first type has a compact size, convenient for installation, but its disadvantage is a small capacity – it is mainly used in domestic conditions.
The use of industrial variants is widespread in public catering, where you need to make ice on a large scale – the breakdown of such equipment can be a real disaster for the institution.
Industrial units can freeze more than a hundred kilograms of ice of the required size and shape per day. At such scale plumbing and drainage systems are required, which should be carefully monitored and regularly maintained. Our Maytag Ice Maker Repair service can perform warranty and post-warranty repairs on your equipment.
If you have a broken ice maker, contact Appliance Service Center, whose experts can perform quality Maytag Ice Maker Repair and Service as soon as possible. You can also order a permanent ice maker service from us, after which we will check your equipment every month and repair it, which is included in the price of this service, if necessary.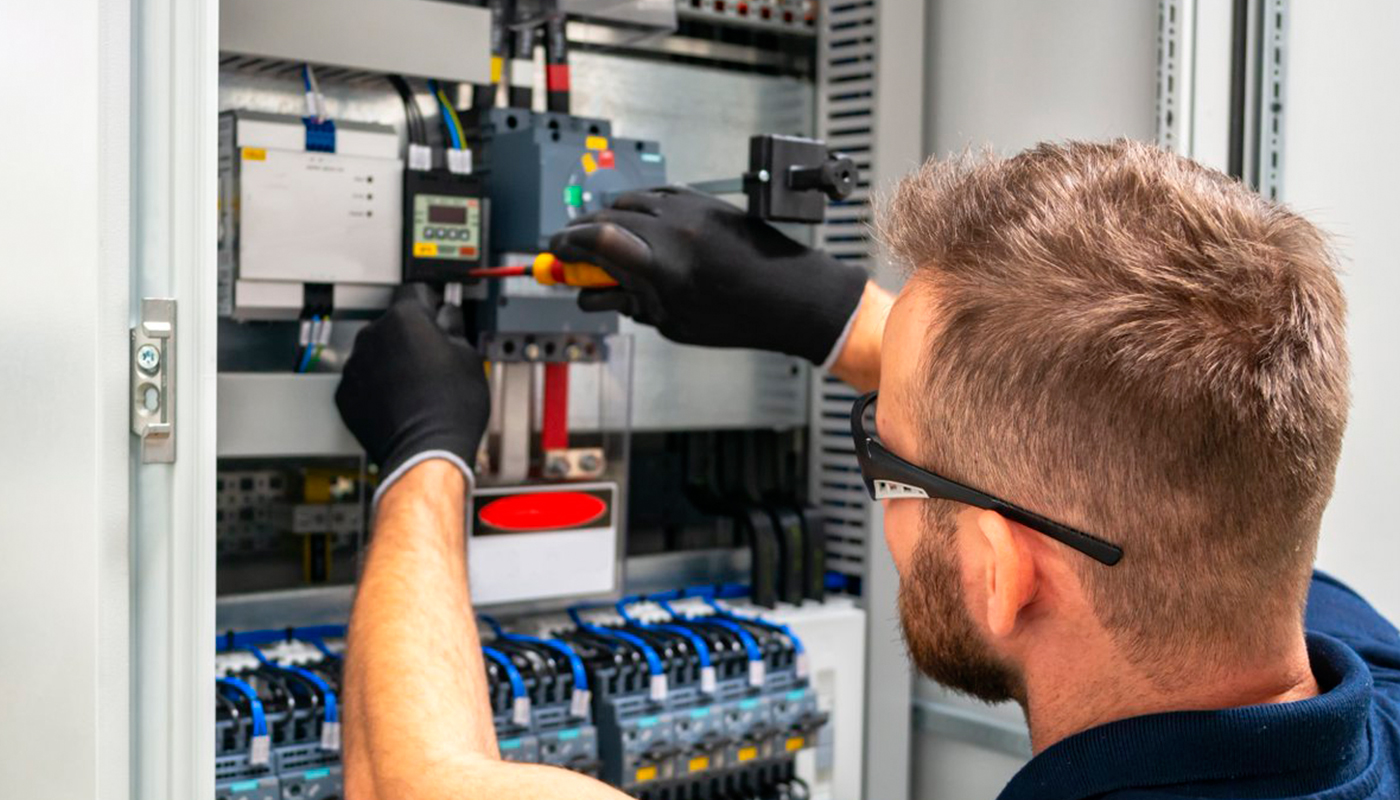 We use only professional equipment and tools, original spare parts, and high-quality consumables. Our technicians have 20 years of experience working with all types of household appliances from well-known brands. Specialists constantly improve their skills to provide you with high-quality services.
Frequently Asked Questions
Do you have questions about ice maker repair? Before you contact our operator, we suggest you review the frequently asked questions of our company's customers.
To check and clean the ice maker drainage system, the following steps are recommended:
Turn off the ice maker.

Locate the drainage system.

Check for obstructions.

Flush the drainage system.

Check for leaks.

Routine cleaning.
At our Maytag Ice Maker Repair company, we strive to use quality parts and components to ensure reliable and durable repairs. We work with a variety of manufacturers, including original equipment manufacturers and quality generic suppliers.
Our selection of parts and components depends on the specific model and brand of ice maker, as well as the requirements and preferences of our customers. Here are some of the parts and components we commonly use when repairing ice maker:
Compressors.

Fans.

Pumps.

Valves.

Filters.

Electronic components.
If your ice maker is freezing and the ice is hard to get out, here are some recommendations on what you can do:
Check the temperature.

Check the water fill level.

Check the drainage system.

Defrost the ice maker regularly.

Contact a

Maytag Ice Maker Repair

technician.