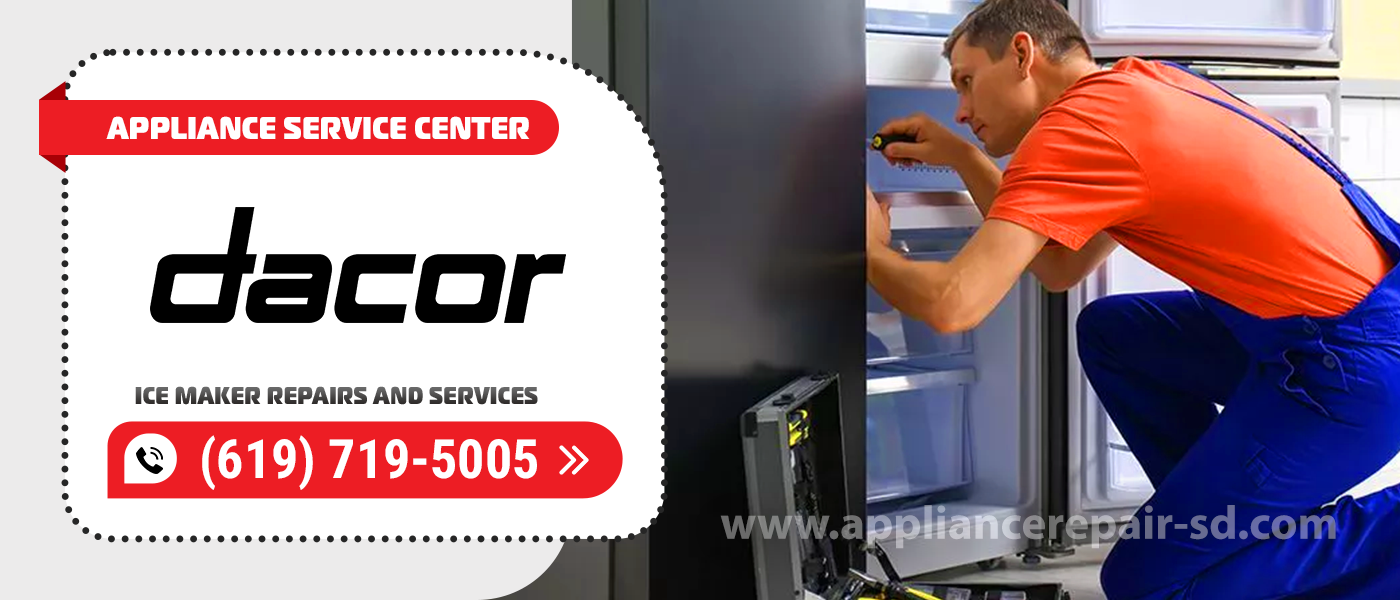 Dacor ice makers are popular with Americans. For their versatility, modern design, ease of use and reliability. But everything can break down and malfunction over time. If you need prompt and quality repair, you should contact a specialized center such as Appliance Service Center. We have been providing professional Dacor Ice Maker Repair in San Diego County with a warranty on our services for over 20 years.
Why ice maker repairs should be trusted to professionals!
A modern ice maker is a complex technological device that is upgraded and improved every year. Thus, all its nodes and parts are getting more and more complicated over time. The slightest failure of one node can lead to malfunction or complete failure of the entire device.
Do not repair the technique by yourself.

Without the appropriate knowledge, skills, tools, and parts to make repairs to modern complex equipment will not work. This intervention can lead to unpleasant consequences, both for life and for equipment. The attempt of self-repair very often leads to what will inevitably follow the address to the service center. And then

Dacor Ice Maker Repair and Service

will come out much more expensive.
But the worst thing is if after such an independent intervention, the equipment that was previously suitable for repair, in general, must be thrown out. And then there is no question of any savings.
Do not use broken equipment.
Early detection of a problem can prevents serious breakdowns. And most importantly – it can be life-threatening! Every Dacor Ice Maker Repairs technician will tell you that a breakdown is better prevented – it's cheaper and faster.  And the downtime of an ice maker can have an adverse effect on your business.
Do not turn to dubious masters.
You are bribed by the cheap price, but know – they have no specialized equipment, no original spare parts, no warranty. And most importantly they have no proper experience and skills in the quality repair of household appliances. It is much more difficult and expensive to fix the repair for non-professionals.
In what cases it is worth to seek advice from specialists
Ice makers began to produce ice of irregular shape.

Ice maker produced less ice.

Too much water is formed after ice melting.

Equipment overheating.

Appearance of vibrations and loud noise during operation of the equipment.

Appearance of leaks under the equipment.

Loose closure of the ice maker's door.
These are just some of the problems that tell you that you need professional Dacor Ice Maker Repair and Service. Our technicians are ready to help and are waiting for your requests.
You have big plans for your ice maker, don't ignore routine service. It can extend the trouble-free life of your appliance for years to come.
What's included in ice maker service
Our Dacor Ice Maker Repair technicians perform the following list of services as part of their service:
Cleaning the air condenser.

Filter cleaning.

Cleaning and adjustment of water nozzles.

Cleaning the evaporator washer.

Checking and charging of coolant.

Checking and adjusting defrost cycle.

Disinfection and maintenance of ice storage hoppers.
Regular technical inspections allow detecting possible malfunctions and, if necessary, replacing defective components. After all, it is cheaper and easier to prevent a breakdown than to fix it later. Don't ignore scheduled Dacor Ice Maker Repairs and Services. 
We offer our customers the best conditions and a lot of advantages
Free and accurate diagnostics when you order repairs from us.

Quality repair specialist with more than 20 years of experience.

Repair at the home of the customer.

Prompt

Dacor Ice Maker Repair.

A three-month warranty on all types of services.

Our specialists work only with original components.

Own delivery service if necessary.

Reasonable prices for service.

Comprehensive approach to repair and service.
Appliance Service Center will repair appliances of any complexity in a very short time. We are close to the interests of the customer and his desire to restore the former comfort and smooth operation of their appliances. Our specialists at Dacor Ice Maker Repair and Service will try to get everything done efficiently and promptly. Quality is our end! Prices are transparent and affordable.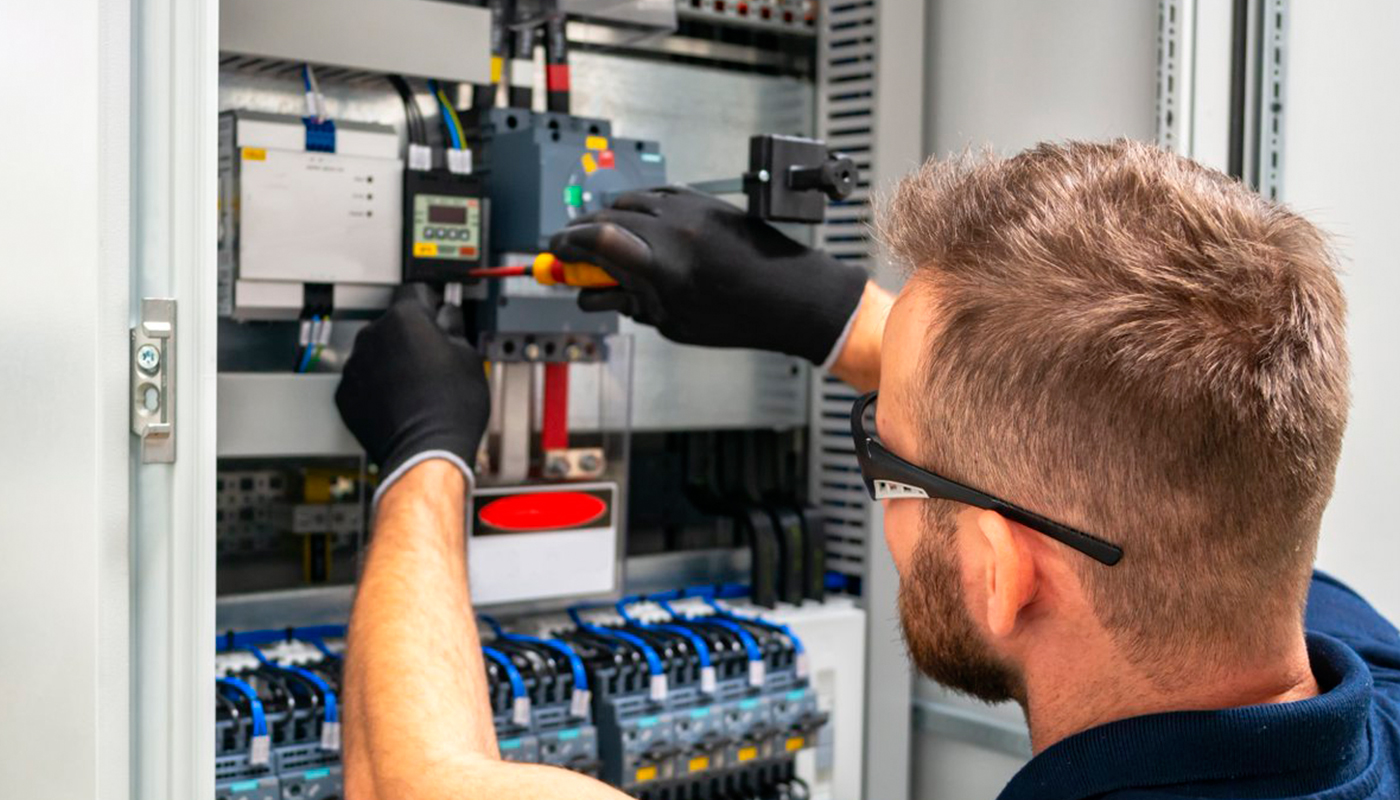 We use only professional equipment and tools, original spare parts, and high-quality consumables. Our technicians have 20 years of experience working with all types of household appliances from well-known brands. Specialists constantly improve their skills to provide you with high-quality services.
Frequently Asked Questions
Do you have questions about ice maker repair? Before you contact our operator, we suggest you look through the frequently asked questions of our company's customers.
This happens when using hard water that contains a lot of lime and calcium. If your area has a lot of impurities, be sure to install a purification filter. We have Dacor Ice Maker Repair specialists who will perform service when you contact us.
When you hear noise and whistling while the generator is running, the condenser micromotor is probably worn out. It is not recommended to lubricate and repair it, it is better to replace it immediately. You can contact our company, we have qualified Dacor Ice Maker Repair technicians who will fix this problem.
The pressure is probably lower than it should be. This happens as a result of a clogged capillary or refrigerant leak. The blockage must be found and repaired, and the condition of the filter-drier must be checked. Eliminate the leak and charge the system with refrigerant. If you notice the above problems, then contact our Dacor Ice Maker Repair service technicians.