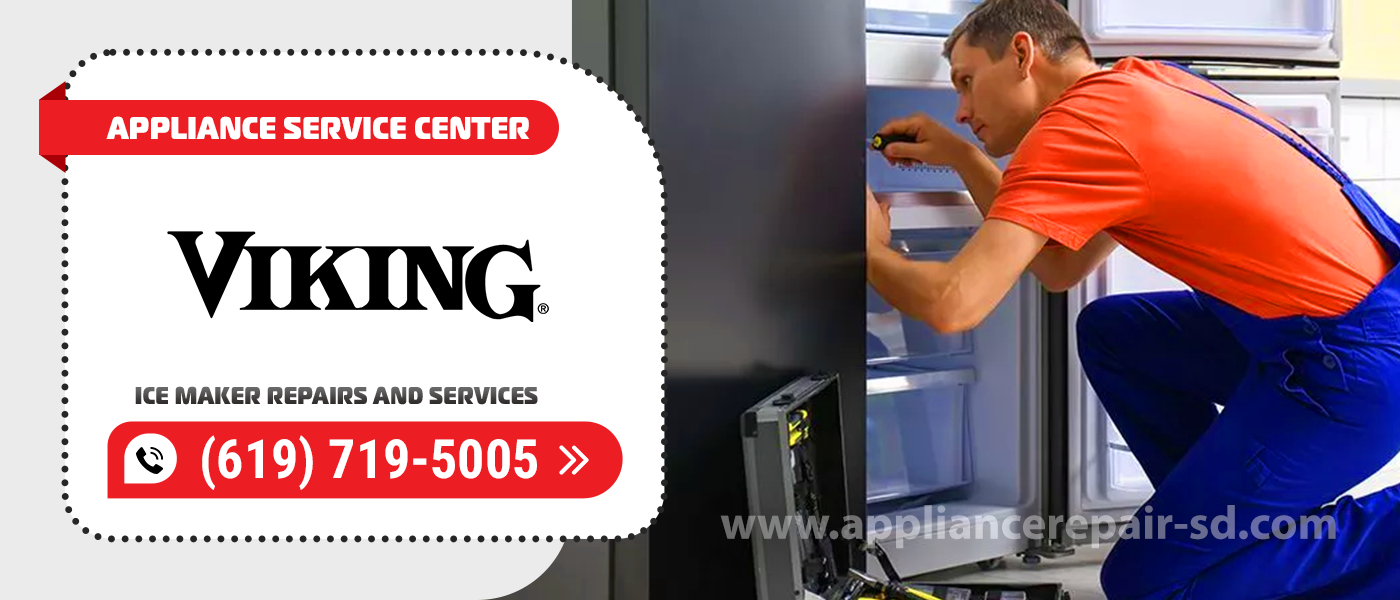 These days, it's hard to imagine a supermarket, restaurant, bar, catering facility or production facility without a Viking ice maker. But you can imagine everyone's panic when an ice maker malfunctions. The Appliance Service Center knows how to help in such situations. Even the most reliable ice makers can break down. We have been doing professional Viking Ice Maker Repair in San Diego County for over 20 years. 
Our history began in 2001, when appliances became tightly integrated and an integral part of the home. Since then, we have grown into a large company that provides professional appliance repair and service for all major brands of appliances.
Over the past two decades, we have focused on improving and innovatively repairing home and industrial appliances. Appliances that can help our customers and make their everyday life easier. Our mission is to make your everyday life easier. Trust us with Viking Ice Maker Repair and Service.
When you should call for an ice maker repair service
Ice maker begins producing irregularly shaped ice.

Ice makers produce less ice.

Too much water produced after ice melting.

Equipment overheating.

Appearance of vibrations and loud noise during operation of the equipment.

Appearance of leaks under the equipment.

Loose closure of the ice maker's door.
This is just a part of the problems, by which you can understand that you need a professional Viking Ice Maker Repairs. Our technicians are ready to help in any situation and are waiting for your requests.
When it comes to ice maker repair, every minute counts, because the work of a seafood store, restaurant or cafe is often simply impossible without properly functioning refrigeration equipment. That's why the quality advantage of our service is efficiency. We have our own warehouse of spare parts that significantly speeds up Viking Ice Maker Repair and Service. And the main thing is that we have direct delivery of all components from the manufacturer.
Logisticians of our company form a warehouse of spare parts for Viking Ice Maker Repair so that the repair takes as little time as possible. If you add to this the mobility of our crews when working, then our customers get all the benefits from a single source. 
Timely ice maker maintenance extends the life of your ice makers several times over! Order Viking Ice Maker Repairs and Services from us and rest assured with stable operation of your business! Repair service is available 7 days a week. Our technicians work around the clock to get all necessary repairs done as quickly and on time as possible. 
Another of our advantages is our affordability. We charge exactly what it costs to repair. And we will never procrastinate and repair what can no longer be repaired. At the end of the repair work, our specialists will give you a 90-day warranty on the quality of the work done!
For professional diagnostics of the ice maker, you need the whole set of tools and experience in carrying out such works. It is better to entrust such work to our specialists who can perform Viking Ice Maker Repair of any complexity. Provide a full set of documents and issue an invoice for payment.
You need to contact us in any convenient way – make an order on the site or just call! Then our manager will contact you to clarify the nature of the breakage, the timing of your technique and model. And agrees on a convenient time for you to arrive at our specialist. This will allow our technician to come to the call with all the necessary equipment and supplies for repair.
To avoid the appearance of different malfunctions of the ice maker, you need to carefully follow the advice of the equipment manufacturer. Then the unit will last much longer. But if a breakdown does occur, Appliance Service Center is your reliable helper. Our technicians at Viking Ice Maker Repair and Service will get your appliance back in working order quickly, efficiently, and with a warranty.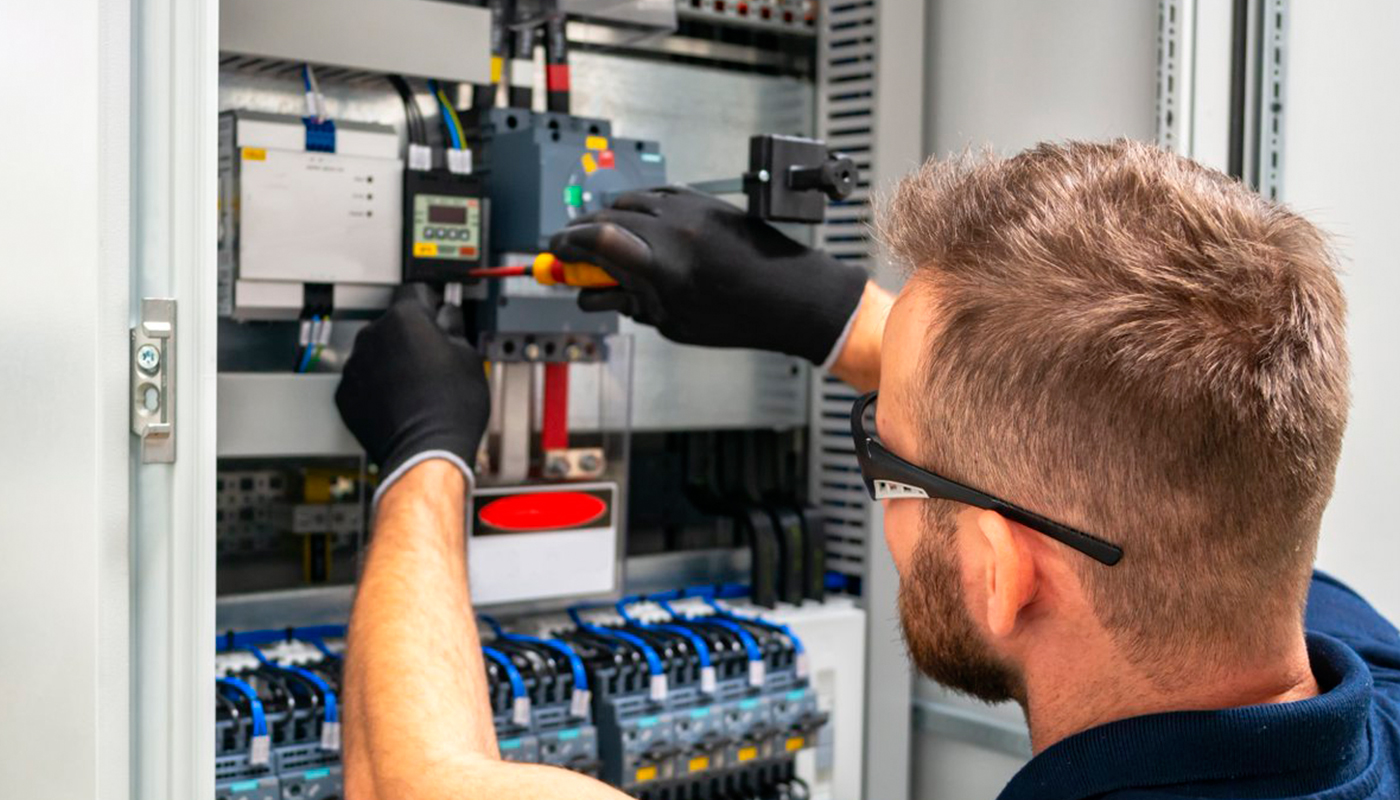 We use only professional equipment and tools, original spare parts, and high-quality consumables. Our technicians have 20 years of experience working with all types of household appliances from well-known brands. Specialists constantly improve their skills to provide you with high-quality services.
Frequently Asked Questions
Do you have questions about ice maker repair? Before contacting our operator, we advise you to review the frequently asked questions of our company's customers.
Here are some of the possible explanations:
Unstable power supply.

System overload.

Incorrect timer setting.

Problems with electronics or sensors.
It is important to note that each ice maker may have different characteristics and causes that cause it to periodically turn itself off and on. Contact a service center for an accurate diagnosis and Viking Ice Maker Repair. 
On behalf of Viking Ice Maker Repair, we use several research methods to more accurately diagnose your ice maker problem. Here are some of them:
Visual inspection.

Testing the electrical system.

Sensor testing.

Error and code analysis.

Component testing.

Collaboration with manufacturers.
If the ice maker is producing coarse or uneven ice, several factors may be the cause. Here are some of the possible causes:
Incorrect water level.

Problems with water supply.

Temperature problem.

Problems with the ice formation mechanism.

Problems with water filtration.