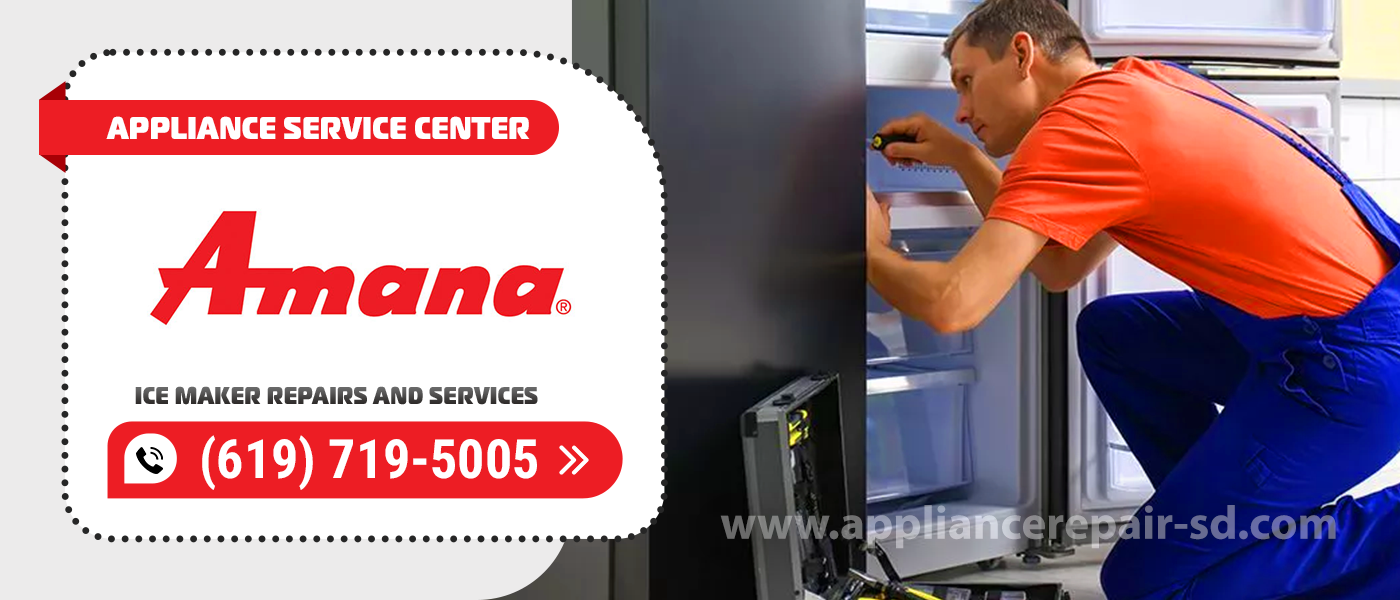 The Amana appliances have earned the love and trust of many Americans. But even the most reliable appliances can break down. To avoid wasting time and money buying a new ice maker, contact the professionals at Appliance Service Center. Our center is over 20 years old. Over the years, our technicians have become thoroughly familiar with all appliance breakdowns and weaknesses. We can easily perform Amana Ice Maker Repair in San Diego County. After all, we know how important it is for a business to keep appliances running smoothly and reliably.
Why ice makers break down
Any technician needs to be treated with care and operated only according to the rules prescribed in the manual. Therefore, do not be lazy to get acquainted with it. It can significantly extend the life of your appliance.
The service life of ice makers depends on the quality of water, the load, and your careful attitude towards the equipment.
If the water in your home or institution is not clean and soft, it is better to change filters from time to time. You should not wait for more serious breakdowns. When you can no longer do without a technician

Amana Ice Maker Repair and Service

.

Also, these appliances are very negatively tolerant to rearrangement. It is better not to move them at all. There are copper tubes inside the unit, and they are quite fragile. When you move or shake the equipment, small cracks can occur in these tubes. The compressor can then break because the coolant will leak out. And then you will have to do without the services of an

Amana Ice Maker Repairs

technician.

If the voltage in your home is unstable, then soon you may have a problem with the work of controllers or micro boards. To avoid this, all you need to do is install voltage regulators.
In what cases you should call a master
If you notice the following problems, you shouldn't put off calling a technician for Amana Ice Maker Repair and Service.
The ice is giving out the wrong shape.

You set the amount of ice you want, but you get a very minimal amount at the output.

Once the ice starts to melt, too much water is produced.
What kind of services we offer to our customers
Diagnostics and maintenance of ice makers
It is quite a complicated technical procedure, the result of which is the early detection of the causes of malfunction. Possible causes of ice maker breakdowns are caused by irregularities in the control units, fan motors, thermostats, and solenoid valves. This is since lime scale has formed from the water.  Early diagnosis will prevent a complicated Amana Ice Maker Repair.
Ice maker repair
It includes cleaning the condenser and drainage system, diagnosing the tightness of the refrigeration circuit, and monitoring basic operating processes. Also flushing condensers and replacing consumables and other repairs.
How we work
Call or order on a site
Our manager will call you back. He will specify the nature of the failure, the model of your equipment, the operating time and specify a convenient time for the arrival of the master. This will allow the technician to come to the facility already equipped with everything you need for diagnosis and Amana Ice Maker Repairs and Services.
Repair
After an accurate diagnosis, the technician will proceed with the repair. Our company is known for promptness and quality Amana Ice Maker Repair. We have everything you need for that. Our own warehouse with original components, modern equipment, and a staff of professional technicians with 20 years of experience. Repair in 90% of cases takes one day.
Quality control of the work
Our technician will not leave until he is sure your machine is in good working order.
We give you a three-month warranty
After all the work is done, our specialist will give you a 90-day warranty card. This is more for your peace of mind. After all, we know how to repair appliances so that they do not break down again.
If you encounter problems with your ice maker, the first thing to do is not to try to fix the breakage yourself. This is fraught with more serious and irreversible consequences. An ice maker is not difficult to ruin hopelessly without the ability to make repairs.
At Appliance Service Center, you will find top-notch specialists with the necessary professional skills and experience. Our Amana Ice Maker Repair and Service technicians will diagnose, identify the cause of the malfunction, and repair the breakdown.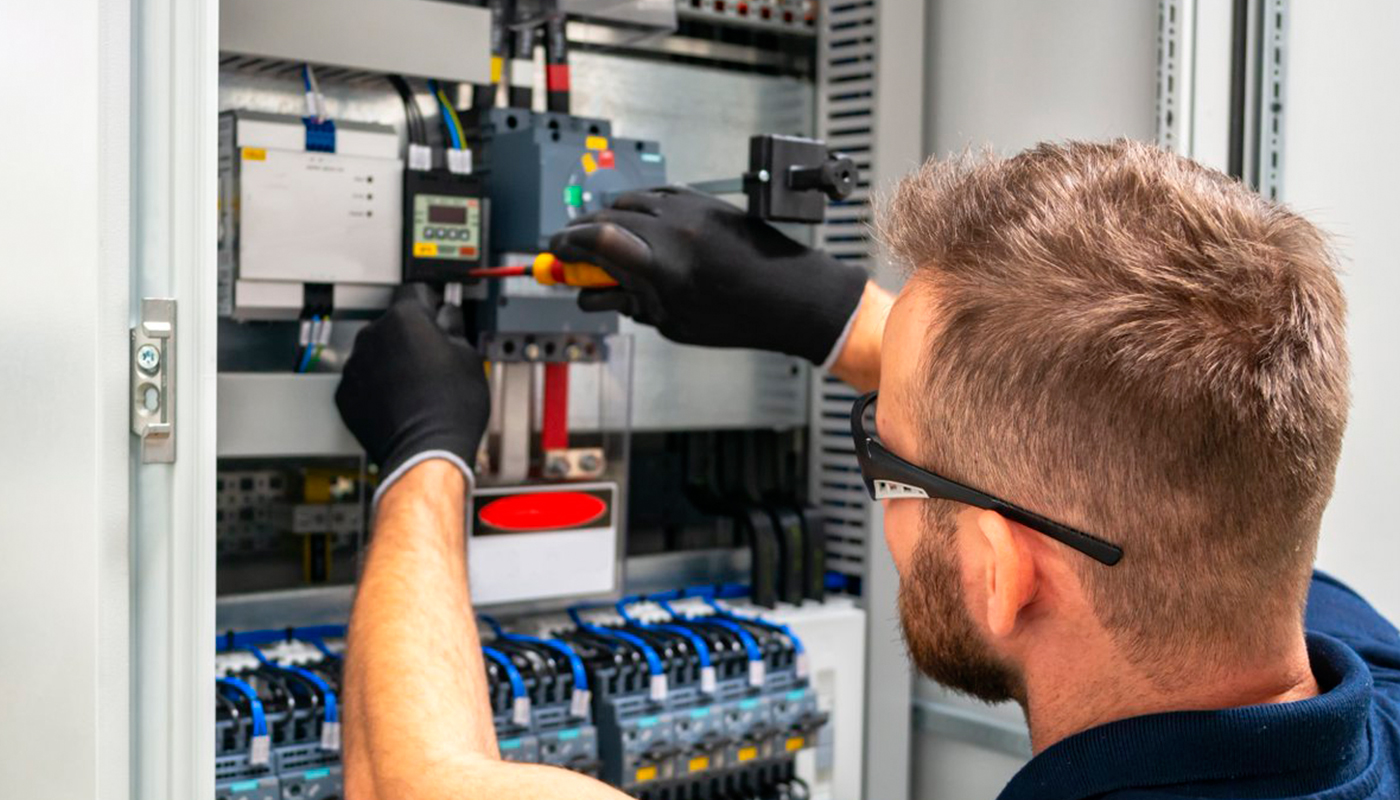 We use only professional equipment and tools, original spare parts, and high-quality consumables. Our technicians have 20 years of experience working with all types of household appliances from well-known brands. Specialists constantly improve their skills to provide you with high-quality services.
Frequently Asked Questions
Do you have questions about ice maker repair? Before you contact our operator, we suggest you look at the frequently asked questions that our company's customers ask.
There could be two possibilities here – bad frosting or no frosting of the evaporator. The solenoid valve or water valve is probably open. You need to have the parts checked and replaced if necessary.  We have Amana Ice Maker Repair specialists, and they will replace the evaporator in your ice maker very quickly.
If the cycle time is longer than thirty minutes and there are irregularly shaped ice cubes, you can talk about a clogged radiator. This applies to air-cooled generators. It is necessary to clean the radiator urgently. Our Amana Ice Maker Repair specialists can help solve this problem.
This happens when the pump malfunctions or the nozzles are clogged. This is done by removing the water manifold, cleaning the nozzles and filter. The pump is also checked. Broken parts are to be replaced. We have Amana Ice Maker Repair technicians at our company, and they will solve your ice maker water intake problem.