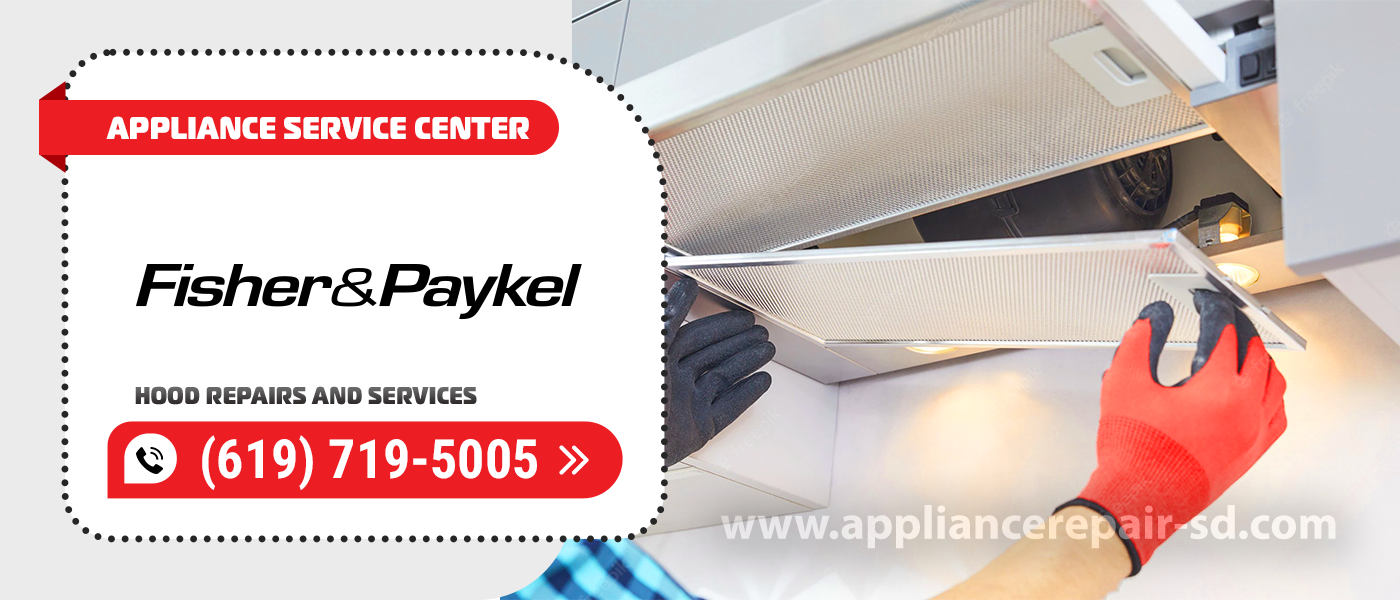 Fisher & Paykel Hood Repair
Failure of household appliances is always an unpleasant surprise. Kitchen hoods are not immune to breakdowns either, even though they have a relatively simple device. Appliance Service Center, make repairs with your own hands and make your housemates happy. If you are not able to make repairs on your own, then you need to contact the specialists of Fisher&Paykel Hood Repair in San Diego County.
Main elements and principle of operation of kitchen hoods
Inside the kitchen hoods is a motor that rotates the fan
The air flow created draws in vapors from the cooking process. There are two types of fans installed in the hood: axial and tangential. The air flow passes through the filters on which grease vapors and odors settle. 
There are three types of cooker hoods:
Recirculating, purifying the air back into the room.

Flow-through hoods that extract air from the room by connecting to a ventilation system.

Combination hoods can work as both recirculating and flow-through hoods.
The extractor can work fully or not fully due to various malfunctions. The sequence of actions for different types of breakdowns is different. In general, kitchen hood repair is not a difficult task if you contact the craftsmen of Fisher&Paykel Hood Repair and Service. 
Let's look at common types of malfunctions that can be fixed by inviting Fisher&Paykel Hood Repairs.
The cooker hood doesn't draw odor out of the kitchen properly
This is usually not due to a faulty hood, but for other reasons.
Improperly selected unit. The hood motor does not provide enough power for a room with a large volume.

Incorrect connection (if any) of the hood to the ventilation system.

The ductwork is long and has many bend angles.

There is no or no back draft in the duct to which the hood is connected.
Lights do not turn on and/or fan speed cannot be switched
There are usually two reasons for the lack of light in the hood. A blown bulb or a faulty switch. A bad contact on the switch often results in no light. In mechanically controlled hoods, it is not uncommon for the button to get stuck because of dirt inside. Fisher&Paykel Hood Repair and Service can fix the problem. 
Impossibility to shift speeds is also caused by defective buttons
The rotational speed is switched by several buttons located in one block. After removing the protective screen check the integrity of contacts and traces on the board. If there is no visible damage, the circuit is checked with a tester. If the circuit is in order, it is possible that the fault is in the starting capacitor which has burned out. If you do it yourself, you should not waste time, and should contact the technicians of Fisher&Paykel Hood Repair.
The hood doesn't work
This kind of malfunction can be caused by different reasons, the most common are the following.

Failure to connect the hood to the power supply.

Failure of the switch. You will need a multimeter to check it.

The fuse inside the plug has blown. Some models of hoods are equipped with plugs with a fuse, which may have blown due to power surges. Call

Fisher&Paykel Hood Repairs and Services

, they will make repairs quickly.

Damaged wiring inside the hood. Use a multimeter to check the internal circuit for possible damage and loose contacts. After tightening with a screwdriver and squeezing the connections with pliers, the electrical circuit is checked again with a tester.

Fan motor failure. After checking the motor and finding the cause in it, replace it. It is better not to repair the motor yourself, but to contact the service

Fisher&Paykel Hood Repair.
All of the above and many other hood malfunctions can easily be repaired by an Appliance Service Center technician. Do not allow an unqualified technician to repair your hood – it's dangerous to your health in the first place! Ostensible economy can have serious consequences – you'll lose not only the appliance itself, but you'll also do yourself and your loved ones a lot of harm. Contact only experienced technicians of Fisher&Paykel Hood Repair and Service. Our professionals will quickly troubleshoot your hood and fix it.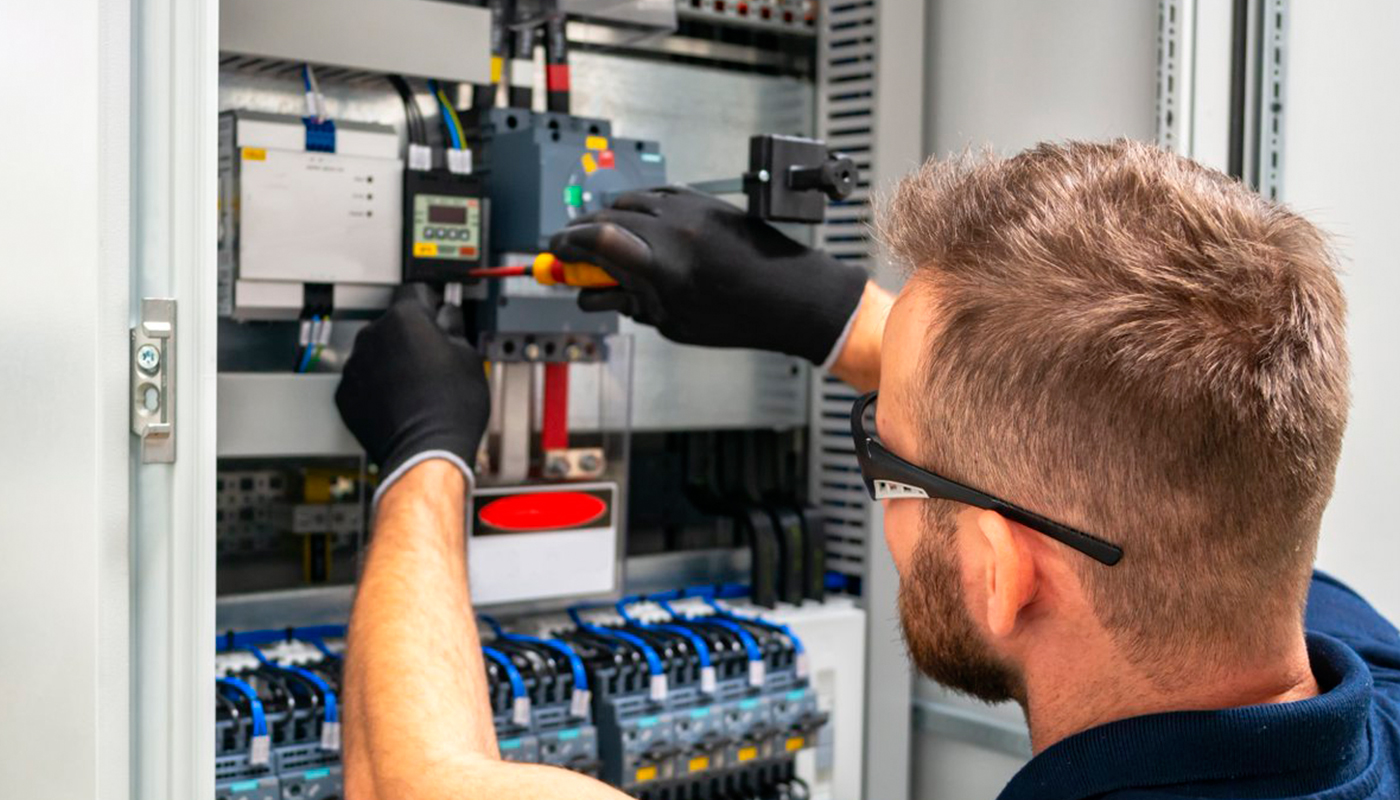 We use only professional equipment and tools, original spare parts, and high-quality consumables. Our technicians have 20 years of experience working with all types of household appliances from well-known brands. Specialists constantly improve their skills to provide you with high-quality services.
Frequently Asked Questions
Do you have questions about kitchen hood repair? Before you contact our operator, we suggest you look at the frequently asked questions that our company's customers ask.
With Fisher&Paykel Hood Repair, some of the replacement parts that often require replacement include:
Filters.

Light fixtures.

Circuit breaker.

Fan.

Control buttons.

Electrical wires and connections.
As a Fisher&Paykel Hood Repair company, we provide the following types of warranty services after repairs:
Warranty on the work performed.

Warranty on used replacement parts.

Customer service.
There are several ways to improve your hood's soundproofing and reduce noise. Here are some of them:
Use materials with good soundproofing properties.

Install a soundproofing insert or soundproofing cover.

Check the condition of the air ducts.

Install anti-vibration dampers.

Correctly install the hood.

Use low-speed settings.
Improving the soundproofing of the hood can significantly reduce noise and create a more comfortable atmosphere in the room.