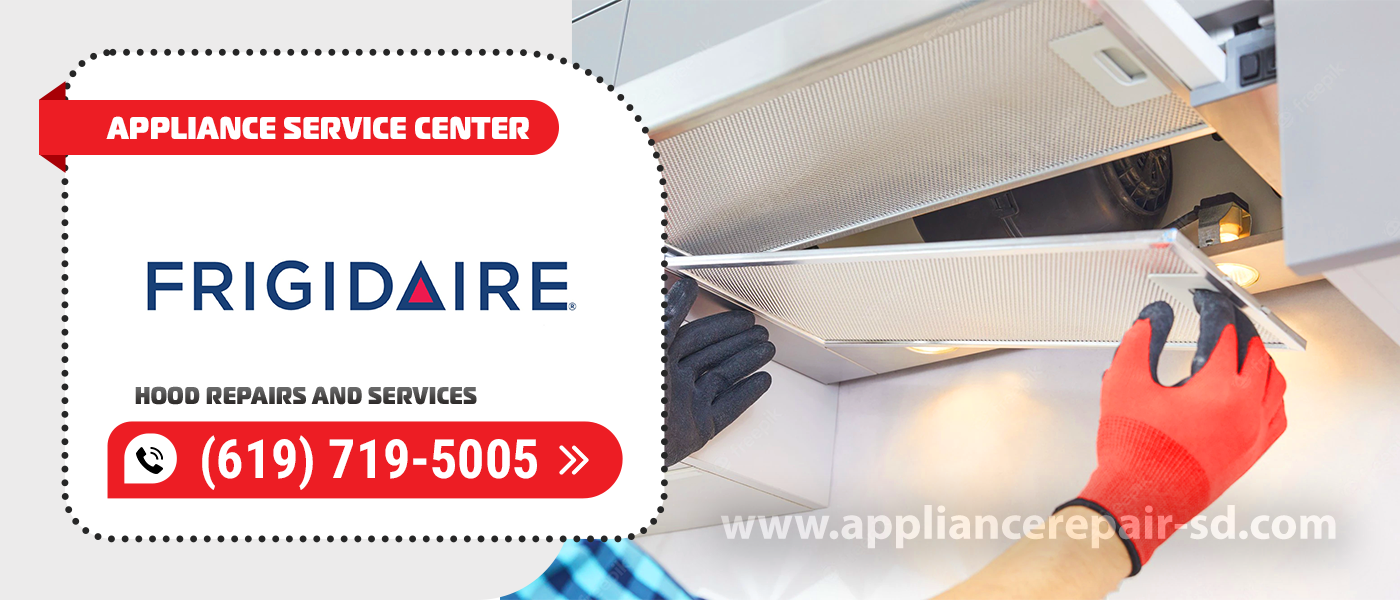 An indispensable thing in any kitchen is a kitchen hood. For any housewife, it will be a lifesaver. The hood will take away smoke, unpleasant odors, and soot. It will also protect furniture, ceilings, and more from the dirt and grease that comes from cooking. Appliance Service Center believes that to avoid serious breakdowns and costly repairs, you should have your hood diagnosed regularly. For quality diagnostics and repairs, we recommend contacting Frigidaire Hood Repair in San Diego County.
Why our company?
Appliance Service Center has been repairing all types of appliances since 2001. During that time, we have firmly established ourselves as the number one appliance repair company. During our time on the market, we have received more than one thousand satisfied customers. And from each of our customers we have received a good review and compliment.
Frigidaire Hood Repair and Service your appliances by technicians with extensive experience. We take on even the most complicated repairs when many others say it's impossible to fix the breakdown. After receiving quality repair services, you can ask any question you may have to our masters. He will gladly answer all your questions and give advice on further operation.
You don't have to worry about the parts you need for your Frigidaire Hood Repairs. We only work with premium tools. We also provide everything you need to repair the part. We have the most loyal prices. The quality and complexity of the repair always meets the cost we have quoted. Since we work with companies which produce original parts, our prices are much lower than on the market.
After Frigidaire Hood Repair and Service is over, the technician will issue a one-year warranty on the part we replaced and the work we did. In case of any situation, you can always contact us.
What kinds of breakdowns do we deal with most often?
Poor traction
When this breakdown occurs, the main function of the hood starts to function poorly. You can check your cooker hood by holding a match, lighter or candle to the ventilation grille. The most common cause of this malfunction is a clogged grease trap. A less popular breakdown is a clogged vent duct. But if there is a draft in the trunk, but the hood still does not draw, then the problem should be looked for in the correct installation.
The hood makes strange noises
Many owners of such equipment in the kitchen wonder why when using the hood makes various noises, whistles and the like. This can occur for several reasons:
Factory defect.

Improper installation.

Clogging of the ventilation filter.

The wrong hood for your kitchen.
We recommend that you only contact Frigidaire Hood Repair trusted technicians to avoid breakdowns.
The hood won't turn on  
Have you decided to use your hood and it won't turn on? Try checking the voltage. If it's normal and the hood still won't work, it's worth giving us a call for Frigidaire Hood Repairs and Services. With high-precision technology, we'll quickly find the breakdown and fix it.
Recessed lighting doesn't work
Light bulbs that don't work aren't a serious problem, but they add to the problem. Most hoods don't have a complicated lighting system. Frigidaire Hood Repair should start by inspecting the bulbs themselves and the socket contacts. If the bulb and contact are normal, you should make sure the motor is working. You can also check the contact pads with an indicator screwdriver, a tester, or a test light. 
Appliance Service Center performs the highest quality repair services. Our employees are always ready to come to your aid at any time of the day or night. We always consider the opinion of our customers. Everyone who turned to us will be satisfied with the work done. Frigidaire Hood Repair and Service technicians will amaze you with their courtesy, politeness, speed, and quality of work.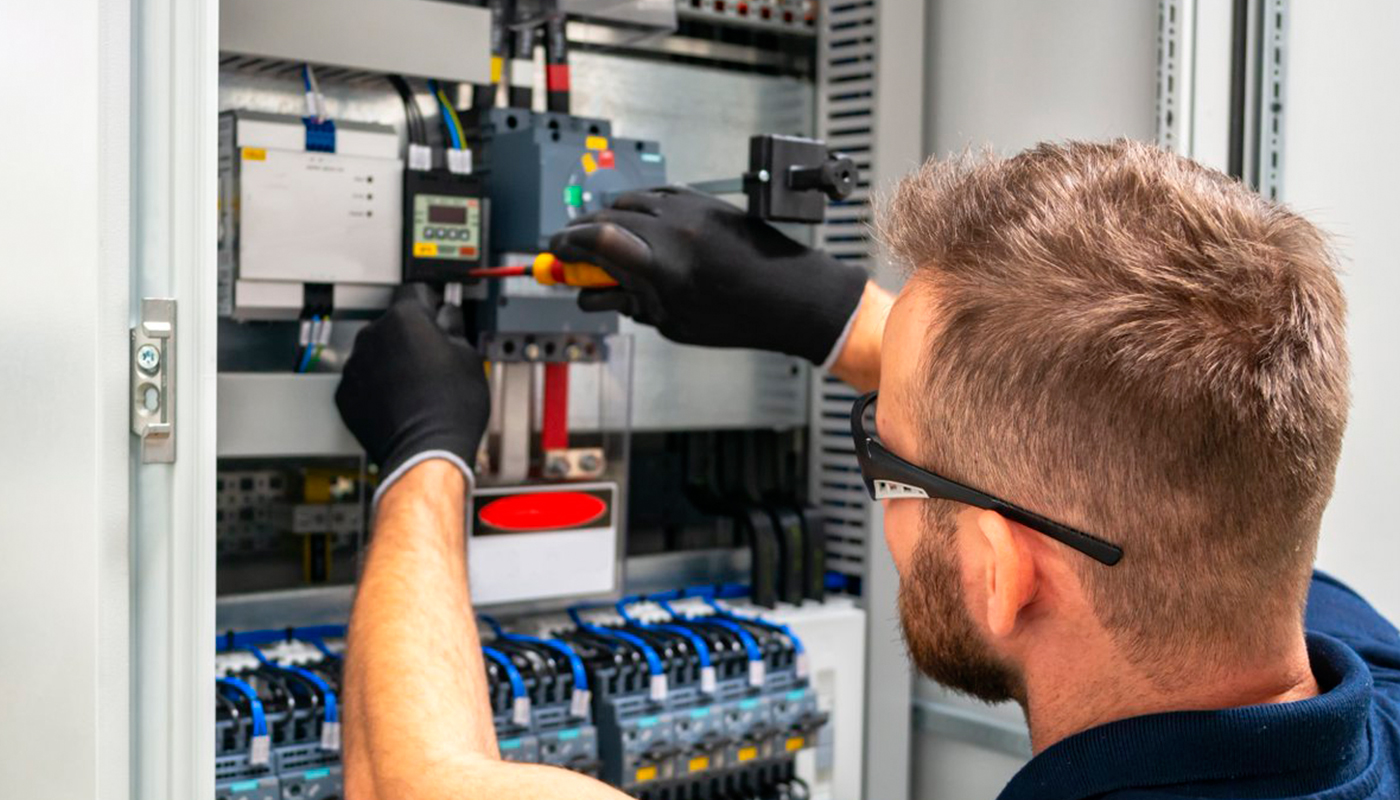 We use only professional equipment and tools, original spare parts, and high-quality consumables. Our technicians have 20 years of experience working with all types of household appliances from well-known brands. Specialists constantly improve their skills to provide you with high-quality services.
Frequently Asked Questions
Do you have questions about kitchen hood repair? Before you contact our operator, we suggest you look at the frequently asked questions that our company's customers ask.
There are several alternative solutions and upgrades that can improve the performance of your kitchen hood. Here are some of them:
Improved filters.

External air extraction.

Improved ventilation.

Intelligent control systems.

Noise-absorbing materials.
At Frigidaire Hood Repair, we are committed to providing the highest quality and reliability in our services. When repairing hoods, we prefer to use original parts provided by the manufacturers to ensure that the parts meet the specifications and standards of the original equipment.
If you have a problem with a damaged power cord or hood switch, it's important to take the necessary steps to fix it. Here are a few recommendations on how to solve the problem:
Safety first.

Check the condition of the power cord.

Check the condition of the switch.

Contact a professional for

Frigidaire Hood Repair.