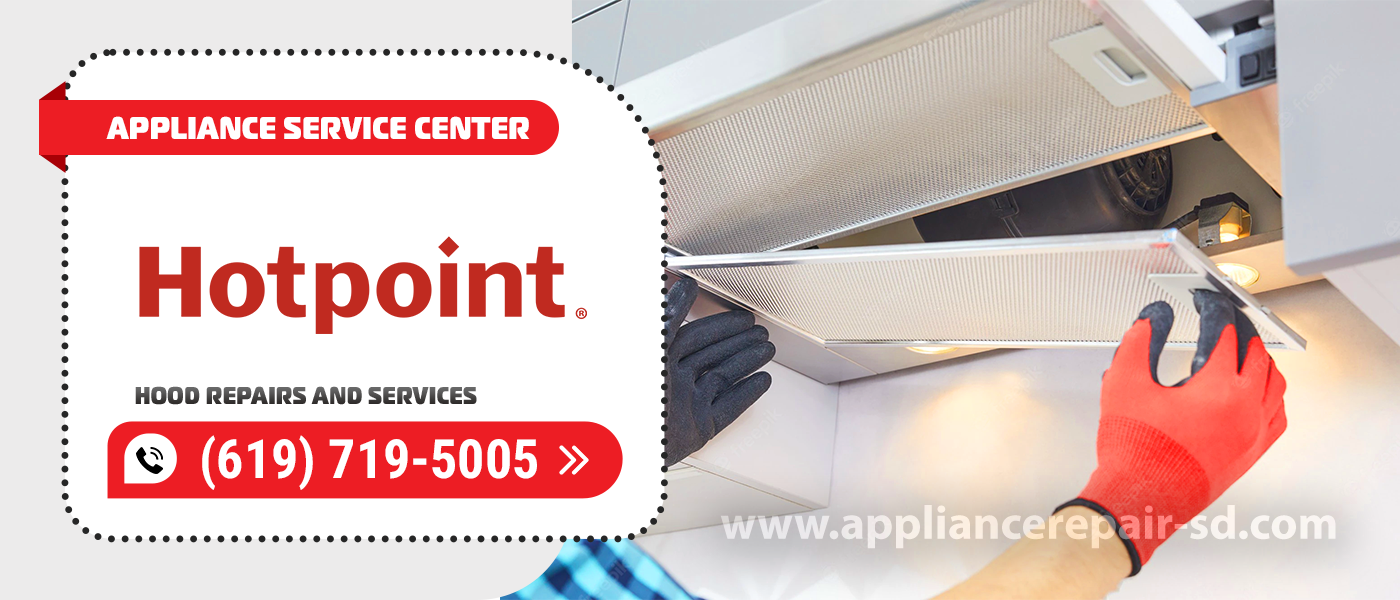 Appliance Service Center has been professionally repairing appliances since 2001. All our customers turn to Hotpoint Hood Repair in San Diego County for repairs.
A kitchen hood is an indispensable appliance in any kitchen. We usually don't notice it working. Although this work is not visible, it is very important. Cooking is accompanied by a variety of flavors: pleasant and appetizing or the smell of burnt food. Combustion products are released into the air and have a negative impact on human health. And the main function of a cooker hood is to remove contaminated air from the kitchen area so that the air remains clean and fresh.
Kitchen hoods are made of strong and durable materials that have thermal and anti-corrosion properties, preventing mechanical damage. But there are times when a kitchen hood may not work as it should. In such cases we recommend contacting our company for professional Hotpoint Hood Repair and Service. 
Why our company? 
All our customers speak highly of our company. Everyone who has come to us for quality repairs has been satisfied with the services we provided to them. Appliance Service Center employees get compliments on their attitude towards their customers. 
Our company provides professional Hotpoint Hood Repairs of any home appliances. Customer service is available 24 hours a day, even on weekends and holidays. In case of an emergency, our specialist will come to you immediately. Also, you can always create a request on our site or contact the manager who will answer all your questions.
Most all Hotpoint Hood Repair and Service is done at your home. But if you need to bring your hood to our service center, we will pick it up and deliver it back to you ourselves.
Our technicians are specially trained and authorized to service appliances from all manufacturers, and they always do their work responsibly. Thanks to a large amount of experience, they can quickly and efficiently make a diagnosis, find the cause of the breakdown, and eliminate it. 
Hotpoint Hood Repair is performed using high-precision equipment and professional tools. Only genuine factory-supplied parts are used as replacement parts. 
We conduct all our Hotpoint Hood Repairs and Services officially. We conclude a contract with each customer. It specifies the cost of the service, the time of the service, your details, and other qualifying information.
A few recommendations for kitchen hood owners 
Do not try to repair your hood by yourself
It's not always easy to find the cause of a cooker hood failure, much less fix it. Trying to repair it yourself is not only fraught with danger to your equipment, but it can be dangerous to you and your health and even life in the first place.
Address only to the checked-up masters 
Did you like the inexpensive price for Hotpoint Hood Repair? You will only get more problems with such repairs. The absence of the necessary quality equipment, original component parts can permanently damage your equipment. And most importantly because of the turnover of staff there is no experience in conducting fast and quality repair of household appliances.
Do not use a broken hood 
First of all, using a broken appliance is dangerous for you and your family. A breakdown in the early stages is much easier and cheaper to fix. And where it was possible to repair one part inexpensively, you may need a comprehensive repair and replacement of several parts. 
In all these years of operation, Appliance Service Center has earned a reputation as one of the best companies that makes repairs. We always keep in touch with our customer's feedback. Hotpoint Hood Repair and Service technicians are always ready to come to your aid and solve a breakdown of any complexity.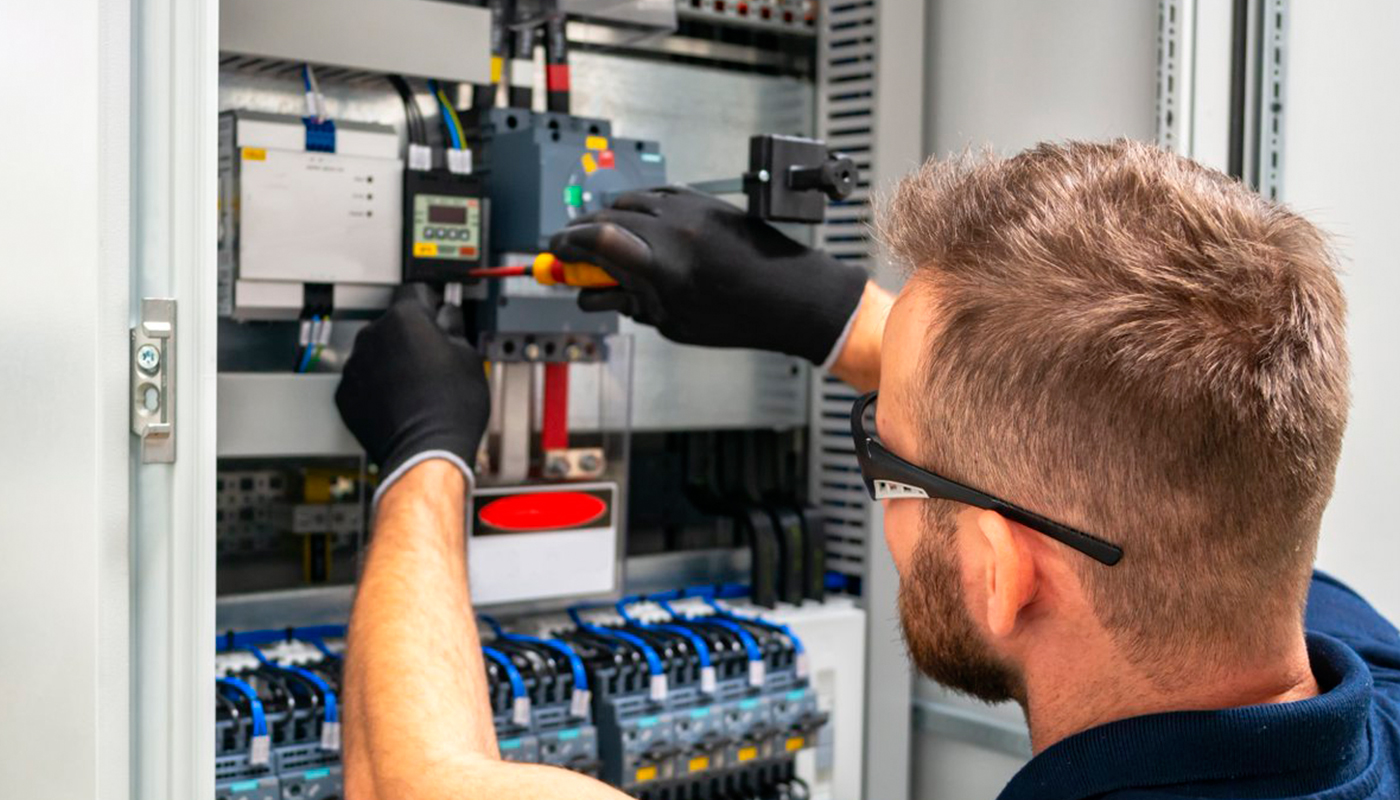 We use only professional equipment and tools, original spare parts, and high-quality consumables. Our technicians have 20 years of experience working with all types of household appliances from well-known brands. Specialists constantly improve their skills to provide you with high-quality services.
Frequently Asked Questions
Do you have questions about kitchen hood repair? Before you contact our operator, we encourage you to review the frequently asked questions that our company's customers ask.
Following proper operation and regular maintenance can help extend the life of your kitchen hood. Here are some tips:
Clean the filters regularly.

Remove any grease.

Maintain ventilation.

Use the right settings.

Perform regular maintenance.
We are a company that specializes in Hotpoint Hood Repair and would like to share some of the features that set us apart from the competition:
Professional skills and experience.

Professional equipment.

Individual approach.

Quality and warranty.

Transparency and competitive prices.
The bottom line is that we strive to provide outstanding kitchen hood repair service by combining professionalism, reliability, personalized service and competitive prices.
Here are a few steps you can take to Hotpoint Hood Repair and prevent further damage:
Turn off the power.

Check the cause of the leak.

Replace the seals.

Check the connections and tighten them.

Clean the drain holes.

Perform test operation.