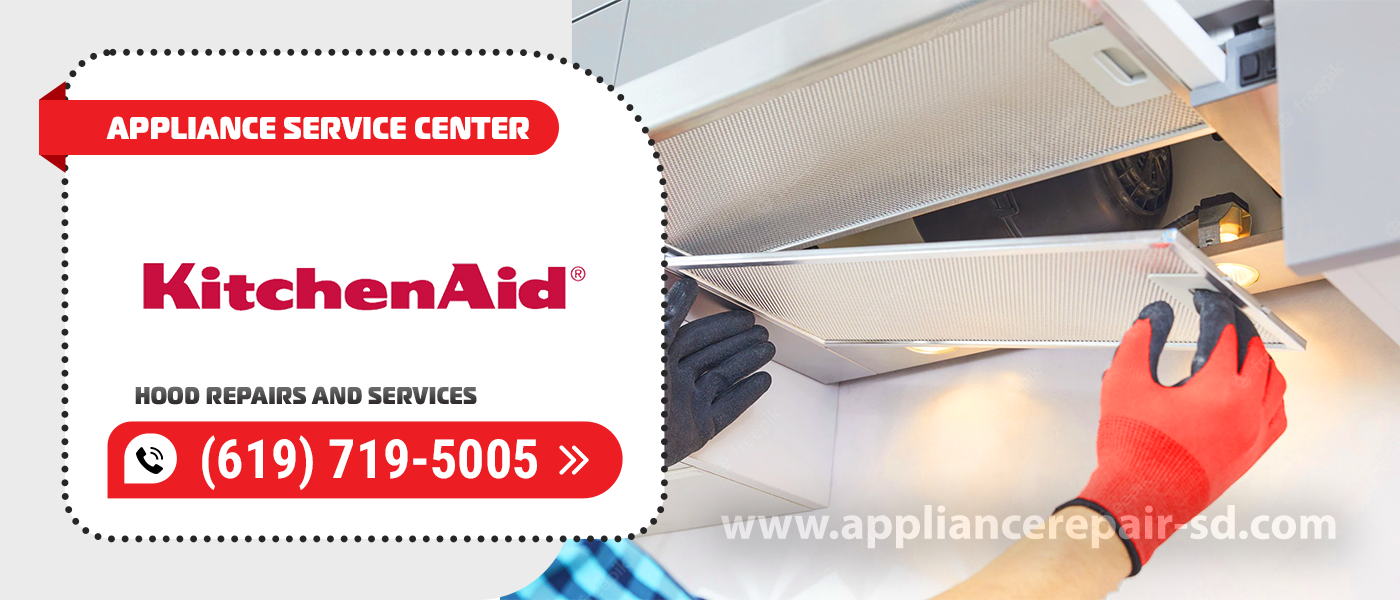 People who prefer to buy their appliances from reputable and reliable companies don't need repairs as often, but it gets more complicated when the warranty period ends or if the official service center is far away and it takes a long time to get there. At Appliance Service Center, we believe that people who choose premium electronics should also receive quality service, so we offer only the best KitchenAid Hood Repair in San Diego County.
Why this company?
The experts at our service center perform KitchenAid Hood Repair and Service. We perform various types of kitchen hood repairs and make home visits to customers. The appliance can also be transported to our service center for troubleshooting.
The specialists at the service center troubleshoot different types of problems. We offer services for KitchenAid Hood Repairs that vary in complexity.
Our masters perform the following types of repairs:
Minor repairs. In this case, troubleshooting is not time-consuming.

Category 1 (medium) repairs. Elimination of faults of the hood involves replacement of spare parts that are not included in the above category.

Category 2 (major) repairs. Major repairs involve disassembly of the hood body and work of a high level of complexity.
Not only KitchenAid Hood Repair and Service, but also other types of work are performed by our specialists.
We offer a variety of services, including:
Hood fault diagnosis.

Make an on-site visit.

Transportation of equipment to the workshop, its return to the customer after troubleshooting.

Issue a warranty on all types of work.

Removal of built-in hoods from hard-to-reach places.
You can make a KitchenAid Hood Repair call directly on the website: just fill out the online feedback form. You can also call our consultants by phone and make a request for a master visit.
The main problems
The kitchen hood does not turn on
Cases when the hood suddenly stops turning on, quite a lot, and here we should consider the steps to be checked. The first thing to do is to unplug the hood for a couple of minutes and then plug it back in. In some cases, this helps.
But applicable only to electronically controlled kitchen hoods. Resetting the electronics should help to correct the cause and the hood works properly.
Kitchen hood motor doesn't work doesn't pull
A powerful motor is needed to steadily recirculate and pull air from the kitchen space into the ventilation shaft. Copper-graphite sleeve motors are used for this purpose.
Since the hood motor works in an environment where there is water vapor, the motors with the classic ball bearing are not suitable here. Otherwise, condensed moisture vapor provokes corrosion of the bearing unit. Contact a KitchenAid Hood Repairs and Services technician to solve the problem.
Hood lighting not working
The lighting system in most hoods is not complicated. Start by inspecting the bulb itself and the socket contacts. Insert a known good bulb and immediately verify that the bulb itself is in good working order.
If there are no faults, make sure that the extractor motor is working, if not, start from the socket and inspect all circuits and the switch panel (buttons). You can check the contact pads with a screwdriver, a tester or a light bulb.
A lot of noise during operation
Most cheap low-quality hoods have an increased noise level due to the low-quality assembly of the device. Even a small backlash and gap during motor operation, can create a lot of vibration, buzzing and knocking. Over time, even in doloire not bad models, mounts come off and mechanisms are broken due to wear and tear.
To make the device less noisy, you need to tighten all the fasteners and put a thin layer of insulation or at least an ordinary floor mat that is put under the laminate flooring in the vibrating surfaces. Contact a KitchenAid Hood Repair service center for this work.
Appliance Service Center is available to you 24/7 at the highest quality and most affordable price! All you have to do is call the listed phone number and ask for KitchenAid Hood Repair and Service or leave a request on our website, and the perfect solution is just around the corner!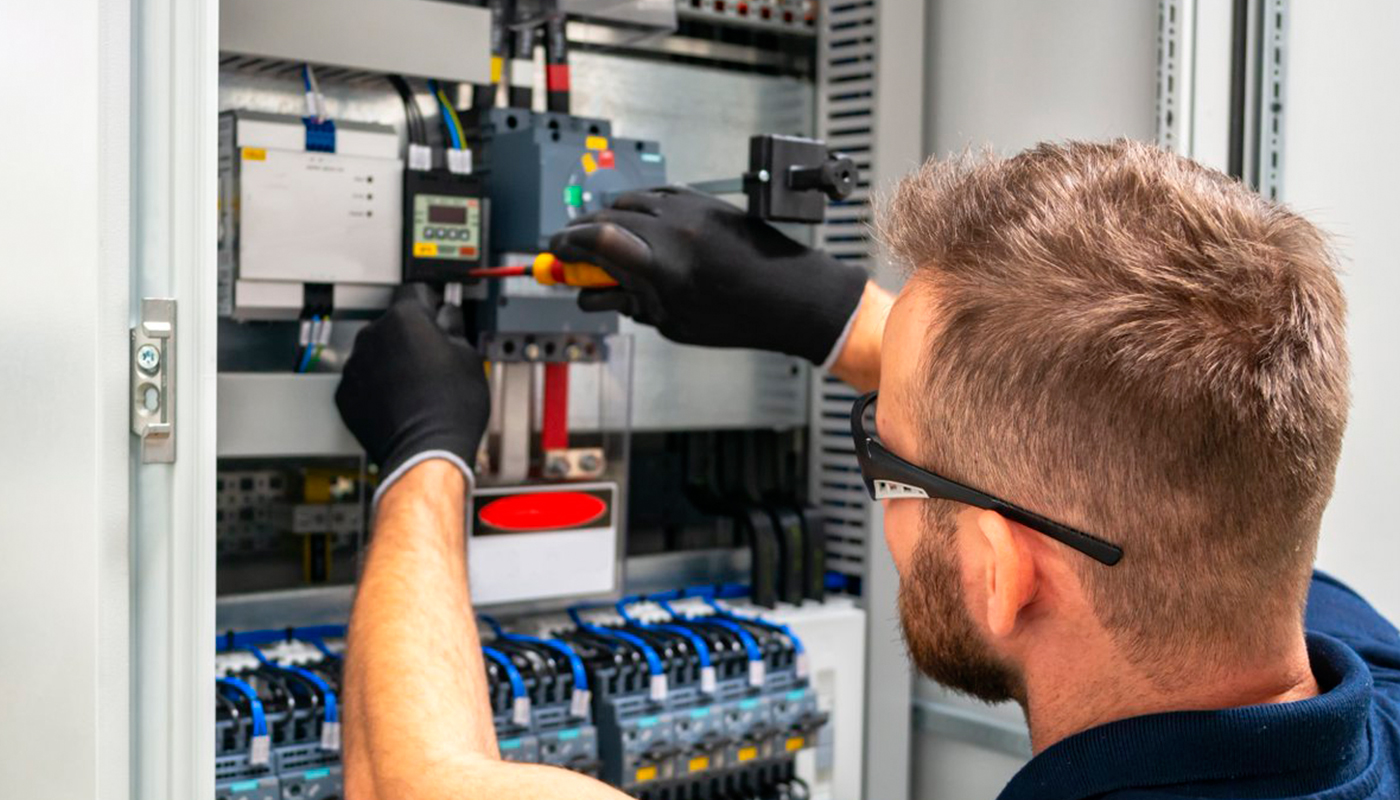 We use only professional equipment and tools, original spare parts, and high-quality consumables. Our technicians have 20 years of experience working with all types of household appliances from well-known brands. Specialists constantly improve their skills to provide you with high-quality services.
Frequently Asked Questions
Do you have questions about kitchen hood repair? Before you contact our operator, we advise you to look at the frequently asked questions that our company's customers ask.
Here are a few steps you can take to clean your vent ducts:
Unplug the hood.

Access the air ducts.

Use a vacuum cleaner or brush.

Clean the air ducts.

Clean the filters.

Ventilate and check.
We offer a wide selection of kitchen hood parts, including the following types of parts:
Fans.

Buttons and switches.

Filters.

Air ducts and connectors.

Valves and controls.
To order parts and find out their availability, you can contact our company at the contact information listed on our website. Our KitchenAid Hood Repair team will be available to help you find the parts you need and arrange delivery or installation.
Follow these steps:
Turn off the power.

Remove the control panel.

Check the switch and contacts.

Replace the switch or buttons.

Check operation.
If you have difficulty or are unsure of your abilities, it is best to contact a qualified KitchenAid Hood Repair technician.