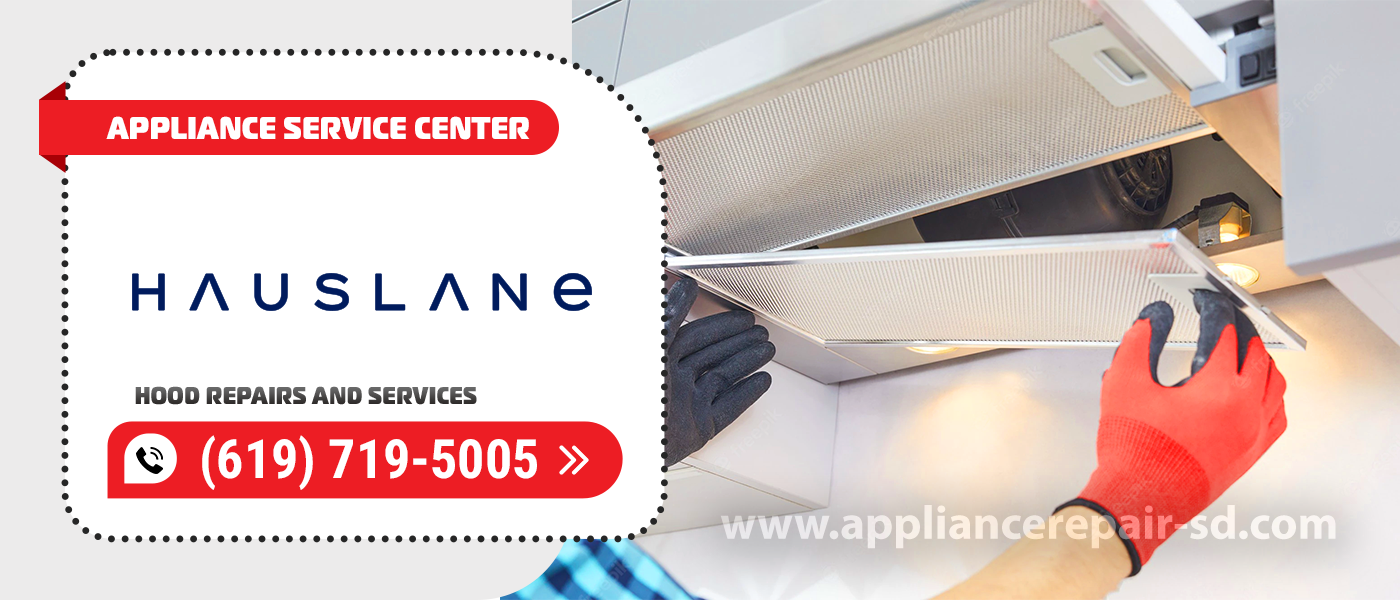 Appliance Service Center believes that all people are entitled to quality and professional repair services. For people who have expensive kitchen hoods, the need for repairs is less. But it gets more complicated when the warranty period ends, or you are far away from the service center of the company you need. We recommend that you contact Hauslane Hood Repair in San Diego County. We are the ones who can provide you with high quality repairs for any appliance.
Why our company?
When you contact us for Hauslane Hood Repair and Service for your kitchen hood, you can be sure that the functionality of your appliances will be restored in the shortest possible time. At any time of the day or night, you can call us for assistance. Our operators are always ready to help you, even on weekends and holidays.
Hauslane Hood Repairs technicians will come to you immediately. They will quickly diagnose the problem with state-of-the-art equipment and fix it.
The price for our Hauslane Hood Repair and Service always matches the quality. While many other companies put a big markup, just for their brand.
Our service center always has genuine Hauslane Hood Repair parts for your hood. The manufacturers supply them directly to us.
Signs of hood malfunctions
A motor noise or unusual noises are heard when your cooker hood is switched on.

Certain functions of the cooker hood do not work (integrated light, mode switch).

After a power failure or power surge, the cooker hood does not start.

A lot of unpleasant odor remains in the room.
But if you encounter a problem that's unlike any of the others listed above, you shouldn't look for the cause yourself. Contact our service center for Hauslane Hood Repairs and Services and we'll help fix the problem.
Major malfunctions
Your cooker hood just keeps on turning on by itself
Modern technology has helped to create models of different sizes and shapes. The control unit has not been spared from the changes. The most common types are:
Touch control unit.

Control box.

Slider control unit.
Push-button control unit
If it is a remote control, it is most likely a short circuit due to water or dust. Also, the hood can turn on by itself due to a button jam, a malfunction in the electronics. Hauslane Hood Repair technicians at our company will help you solve this problem.
Odors are not removed
If the appliance has stopped removing odors, the main reason is contaminated filters. Filters come in two varieties:
Grease filters. They trap the bulk of contaminants. They need to be cleaned regularly to avoid serious problems.

Carbon filters. Their main function is to remove the remaining unpleasant odor and impurities. Carbon filters need to be replaced with new ones every six months.
The cooker hood blows backward
Improper installation of a kitchen hood leads to a quick breakdown. Because of a technician's error, your hood will work backwards. To avoid malfunctions, trust only trusted professionals to install and repair your appliances. Also, reasons why your hood pulls unpleasant odors into your home or apartment are:
A solid sealing of the room.

Improperly sized diameter of the venting pipe with the hood.

Clogged openings.

Steam and moisture buildup.
The extractor does not switch on
If the hood doesn't have a built-in light and can't be turned on, there's a problem with the power supply. The most common problems are:
Faulty power button or power plug.

Damaged internal wiring.

Faulty motor.

Blown fuses.
At Appliance Service Center, our first concern is for our customers. We take care of every breakdown as if it were our own. We perform all Hauslane Hood Repair and Service with the highest level of professionalism, using only quality tools and parts.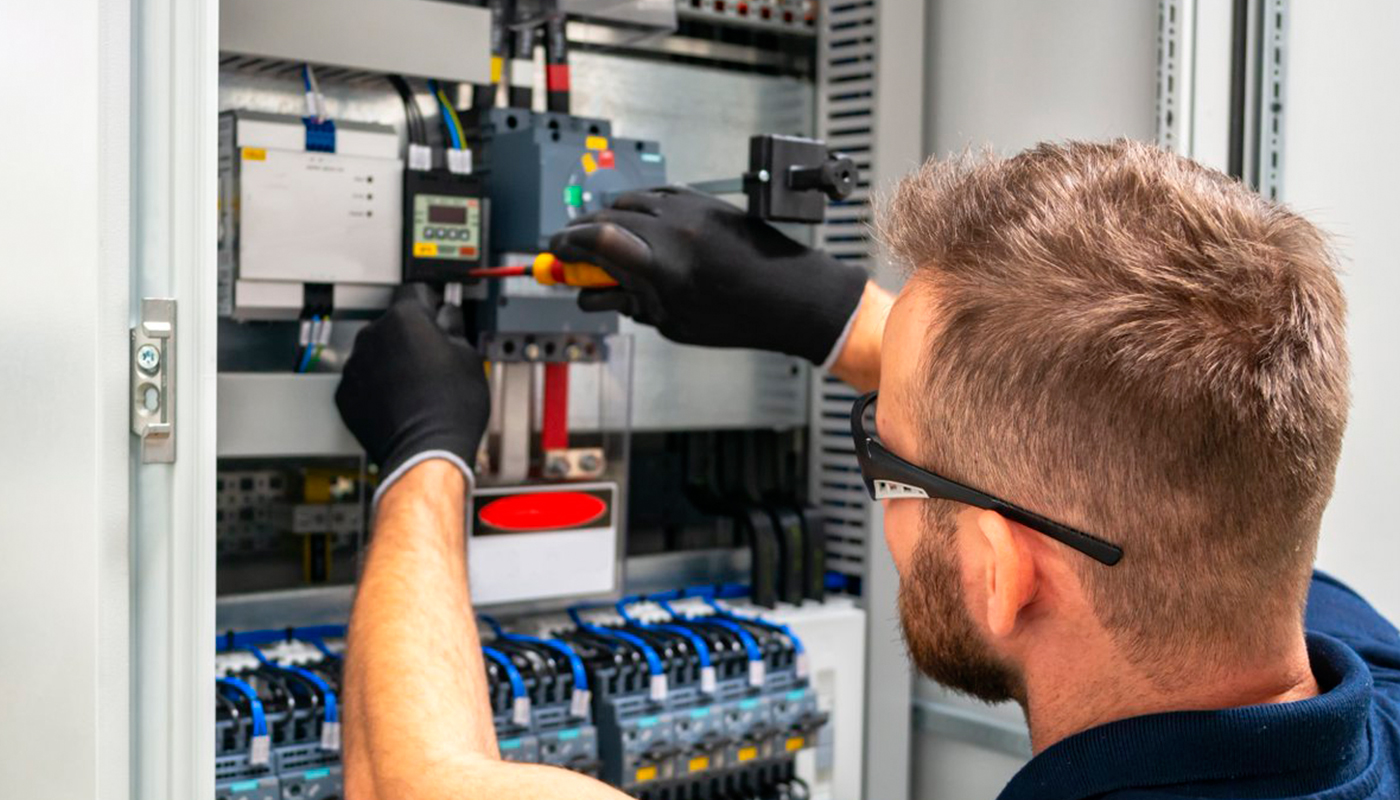 We use only professional equipment and tools, original spare parts, and high-quality consumables. Our technicians have 20 years of experience working with all types of household appliances from well-known brands. Specialists constantly improve their skills to provide you with high-quality services.
Frequently Asked Questions
Do you have questions about kitchen hood repair? Before you contact our operator, we advise you to review the frequently asked questions that our company's customers ask.
Here are some common causes and how to fix them:
Clogged filters.

Loose connections.

Damaged or worn components.

Insufficient hood power.
For kitchen hood problems, if you're unsure of your skills or can't determine the cause of a leak, it's best to contact a professional or a Hauslane Hood Repair service center for expert help.
As a Hauslane Hood Repair company, we have special service programs and regular maintenance contracts. Our goal is to ensure that our customers' hoods are safe, reliable, and efficient.
Our maintenance programs typically include the following services:
Regular inspection and cleaning.

Inspection and replacement of filters.

Inspection of components and connections.

Advice and tips.
Here are a few steps you can take to fix the problem:
Check the power supply.

Clean the filters.

Check the fan.

Check the circuit breaker.

Check wiring.

Contact the manufacturer.