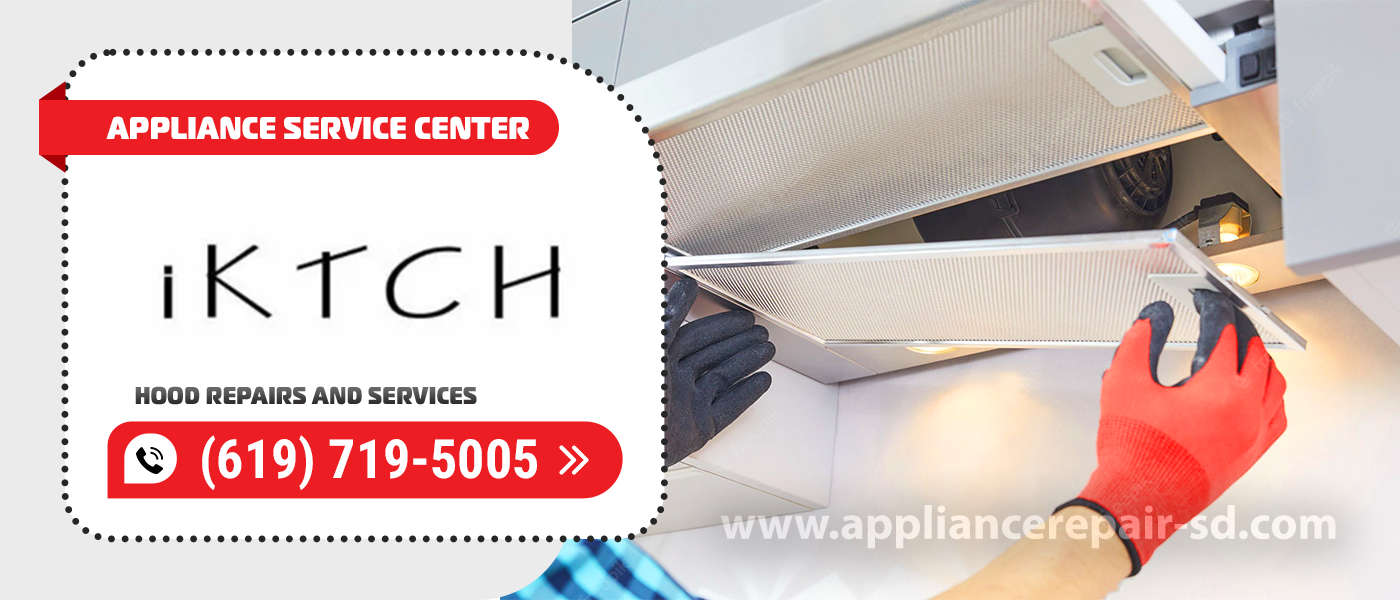 An IKTCH cooker hood is not a luxury, but an essential part of the kitchen. But like any appliance, even the most reliable one can break down. In these cases, you should contact Appliance Service Center – professionals in their field. And these are not empty words. Since 2001, our IKTCH Hood Repair in San Diego County has brought thousands of appliances back to life. And as many have left satisfied customers who have repeatedly recommended us to their friends and acquaintances.
What kind of breakdowns do customers come to us with
Vibration and noise in the hood.

Breakage of a push-button panel.

Failure of touch control.

Fan not turning.

Weak draft.

Hood knockout fixtures.

Light fails to work.

Grease filter malfunctions.

The protective screen doesn't extend.
If you have a similar breakdown, don't waste time – call us. Our IKTCH Hood Repair and Service technician will not make you wait long.
What we offer our customers and what questions we know the exact answer to
We've been in business for over 20 years, and we know exactly which part of your appliance may be failing. Most importantly, the experience of our IKTCH Hood Repairs technicians allows us to fix all breakdowns with quality. You can trust us.
How long will a hood repair take?
There are IKTCH Hood Repairs and Service that we perform within 20 minutes, but on average, it takes one business day. Our engineers are true virtuosos! But there are cases of complicated repairs. Where you have to do some really good work. So, it will take a little longer to restore your equipment. 
Is there a warranty on our services?
The warranty on the work we do is three months. Our technician, after completing the work, provides an official certificate of work performed and a warranty card for all the work performed. But the warranty card is more necessary for your peace of mind. Our technicians know how to carry out IKTCH Hood Repair qualitatively and reliably.
How do we work?
We work 7 days a week. Without weekends. After all, your technique does not ask you when it is better to break. In addition to repairs, we provide scheduled maintenance that will extend the life of your equipment.
Why can you trust us?
We are staffed by licensed technicians with over 20 years of experience. All of our employees regularly visit the manufacturers' factories for training to improve their qualifications. There are no breakdowns that our IKTCH Hood Repairs and Services specialists can't fix. We have positive feedback from satisfied customers who recommend us to their friends and acquaintances. 
What kind of parts do we work with?
Our technicians work only with genuine IKTCH replacement parts. We have our own stock of spare parts from different manufacturers. It is a guarantee of the quality of our work and speed of repair. After all, original components break down less often and are more reliable in operation.
Included in the price of repair parts?
Yes, the cost of repair includes the price of parts. We take for the work exactly as much as it costs. Components are sold at cost. Our partners are manufacturers of household appliances.
What else do we repair?
We repair everything from small household appliances to large commercial equipment. From the simplest to the most complicated and modern. We have licensing for the newest and most advanced appliances. 
How to place an order?
You need to contact us in any convenient way – make an order on the site or just call. Then our managers will contact you to clarify the nature of the breakdown, the timing of your appliances and the arrival of our specialist. Our specialist IKTCH Hood Repair on the call will come with all the necessary equipment and supplies.
Turning to the Appliance Service Center, you can be confident in the quality of services provided. Over the years we have earned the trust of our customers. And it is not just words. You can read the testimonials of grateful clients who recommend us to their friends and acquaintances. When you order IKTCH Hood Repair and Service from us, you can be sure of the quality of our work.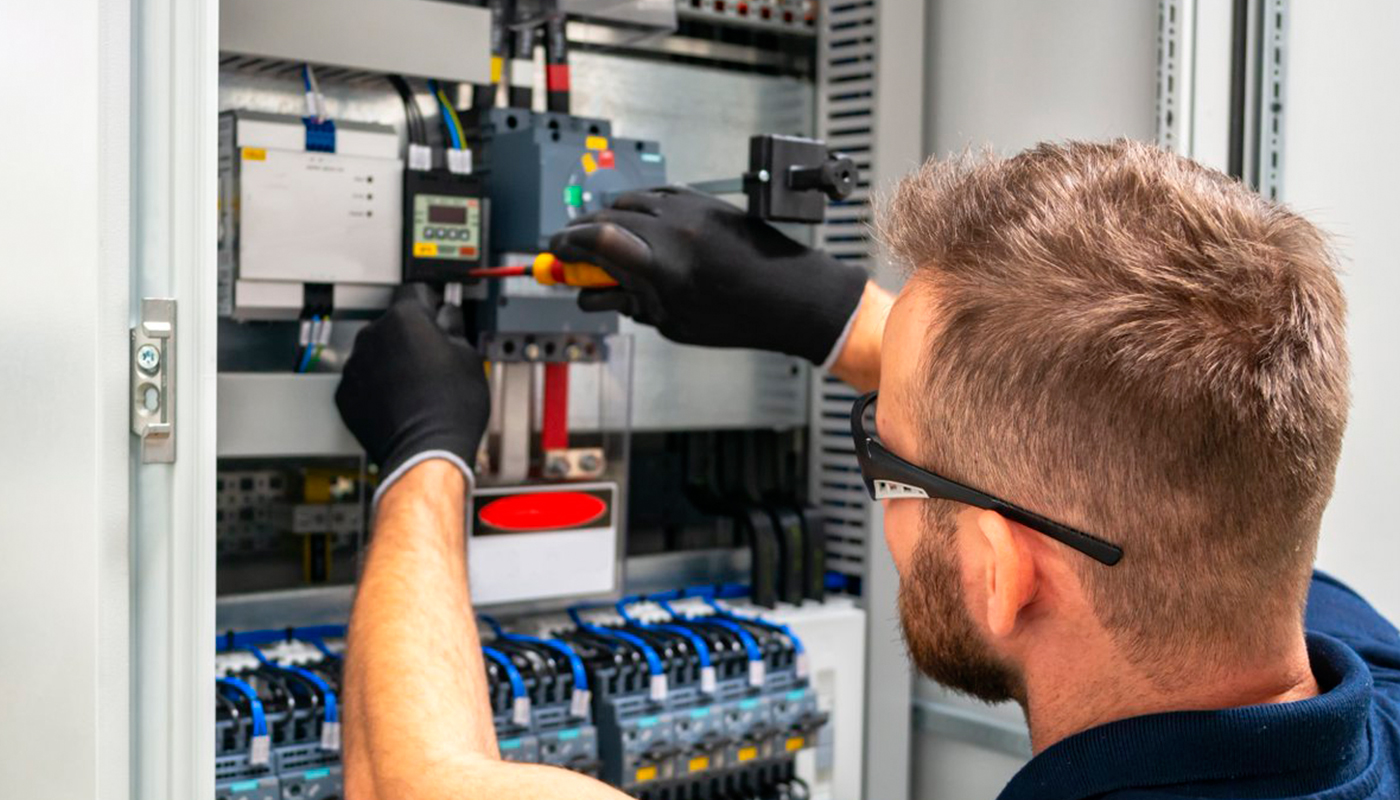 We use only professional equipment and tools, original spare parts, and high-quality consumables. Our technicians have 20 years of experience working with all types of household appliances from well-known brands. Specialists constantly improve their skills to provide you with high-quality services.
Frequently Asked Questions
Do you have questions about kitchen hood repair? Before you contact our operator, we advise you to look at the frequently asked questions that our company's customers ask.
Here are a few steps you can take:
Turn off the power.

Check the electrical wiring.

Tighten the connections.

Check the grounding.

Use an instrument to check.
If you find an unstable electrical connection, and you are unsure of your skills or experience in repairing electrical appliances, it is recommended that you contact a professional for IKTCH Hood Repair. 
As a company that specializes in IKTCH Hood Repair, we are experienced in solving a variety of problems that our customers often encounter. Here are some typical kitchen hood problems that we handle successfully:
Motor malfunction.

Control and electrical connection problems.

Noise and vibrations.

Leaks or blockages.

Filter replacement and maintenance.
If you're having a problem with poor airflow in your kitchen hood, here are some steps you can take to IKTCH Hood Repair:
Clean the filters.

Check the air ducts.

Check the fan.

Increase the power of the hood.