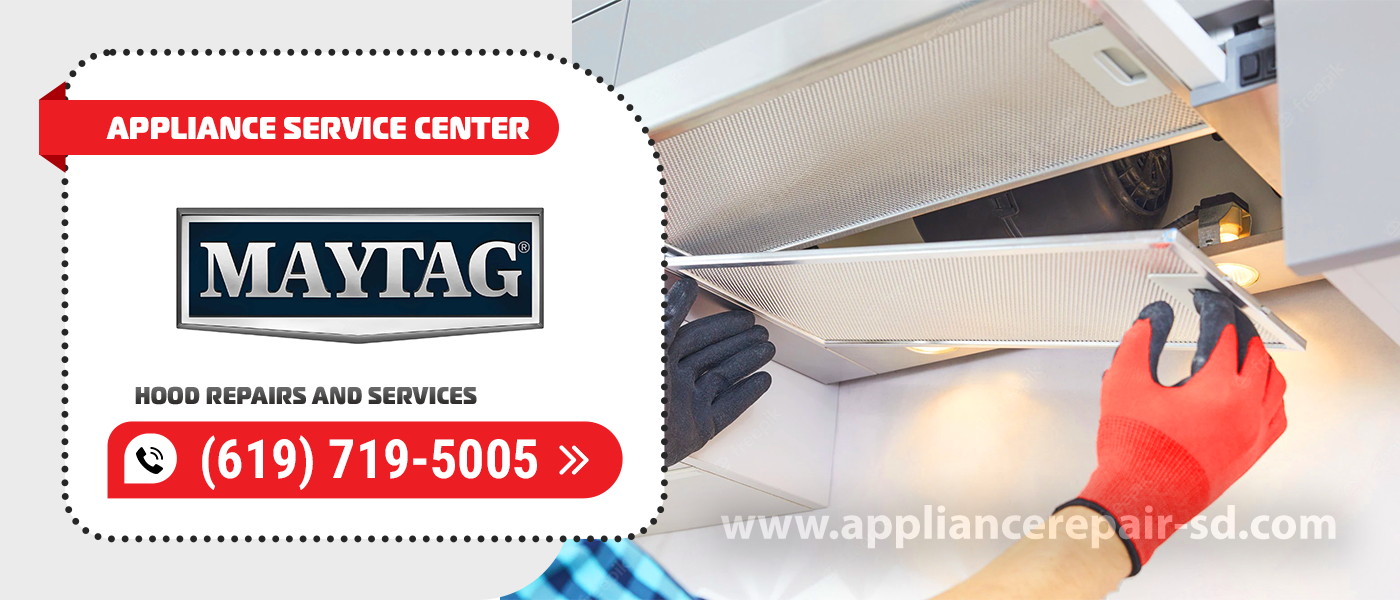 People who prefer to buy their appliances from trusted and reputable companies don't need repairs as often, but it gets more complicated when the warranty period ends or if the official service center is far away and it takes a long time to get there. At Appliance Service Center, we believe that people who choose premium electronics should also receive quality service, so we offer only the best Maytag Hood Repair in San Diego County.
Why this particular company?
Our company performs Maytag Hood Repair and Service. We fix dome and telescope models. Our technicians with years of experience work on equipment from all manufacturers.
Here you can order quality and fast Maytag Hood Repairs with or without warranty. The company accepts orders for kitchen hood repairs of any complexity. We will repair your appliances and fix the problems within the specified time frame. Any spare parts we install have a personal guarantee.
Every Maytag Hood Repair and Service is made with only original manufacturer parts.
Only an experienced master can determine the exact cause of the breakdown and perform a quality Maytag Hood Repair. At our center, experienced professionals will conduct a comprehensive appliance diagnosis and eliminate the origins of the problem. In order to choose the right type of hood repair, it is necessary to correctly determine the very cause of the malfunction.
The main malfunctions
The hood doesn't work
There can be many reasons for such a problem: a faulty motor, problems in the electrical system or damage to the cord. In such a situation, it is better to start diagnosing the mechanism from the beginning.
First of all, make sure that the hood is plugged in, then – whether there is voltage in the socket. You can simply turn on the backlight: if the bulb lights up, then there is power, and the cord is serviceable.
After that, you can check with a tester if there is voltage going to the motor. If there is voltage, then most likely the whole problem is a broken motor, but if it's not coming – look for a problem in the circuit or control panel. Very often, because of power surges, fuses can blow, so you should also check for continuity.
The hood seems to work, but it doesn't draw in air for cleaning
Thus, this means that the efficiency of its work is zero. Such a breakdown can only occur due to the loss of power of the unit or clogging of the ductwork. All this occurs due to the accumulation of grease on the filters.
If users do not clean them regularly, they gradually become even more contaminated, as a result of which the motor of the appliance cannot draw air. To clean the filters, it is better to call a competent master, who will be able to gently remove the dirt and get your appliance back in operation. The hood works well only if the house has good air ventilation. Only a Maytag Hood Repairs and Services technician can handle such a problem.
The hood motor may not work due to overheating
Such a part needs to cool down periodically. If the hood filters are clogged with grease, the motor will stop cooling and overheat. In addition, such a part can fail due to a short circuit on the windings. In this case, Maytag Hood Repair will be impossible to carry out. The cause of failure of the hood motor can also be a blown fuse or capacitor.
Control panel failure
The buttons that the user presses control the appliance through a special control board. The cause of such a breakdown may be the burnout of a contact or button failure. In such situations, it is necessary to change the button unit or resolve the damaged contact.
Non-functional hood backlighting
Although such a malfunction can hardly be called critical, for some users – it is also a problem. As a rule, in such situations, you just need to replace the bulb, which does not cost that much. So, we have considered the most popular breakdowns of kitchen hoods, as well as their methods of elimination. If you take care of such a device in time, you can avoid many such malfunctions.
Appliance Service Center of the highest quality and at the most affordable price is available to you 24/7! All you have to do is call the listed phone number and ask for Maytag Hood Repair and Service or leave a request on our website, and the perfect solution will be right away!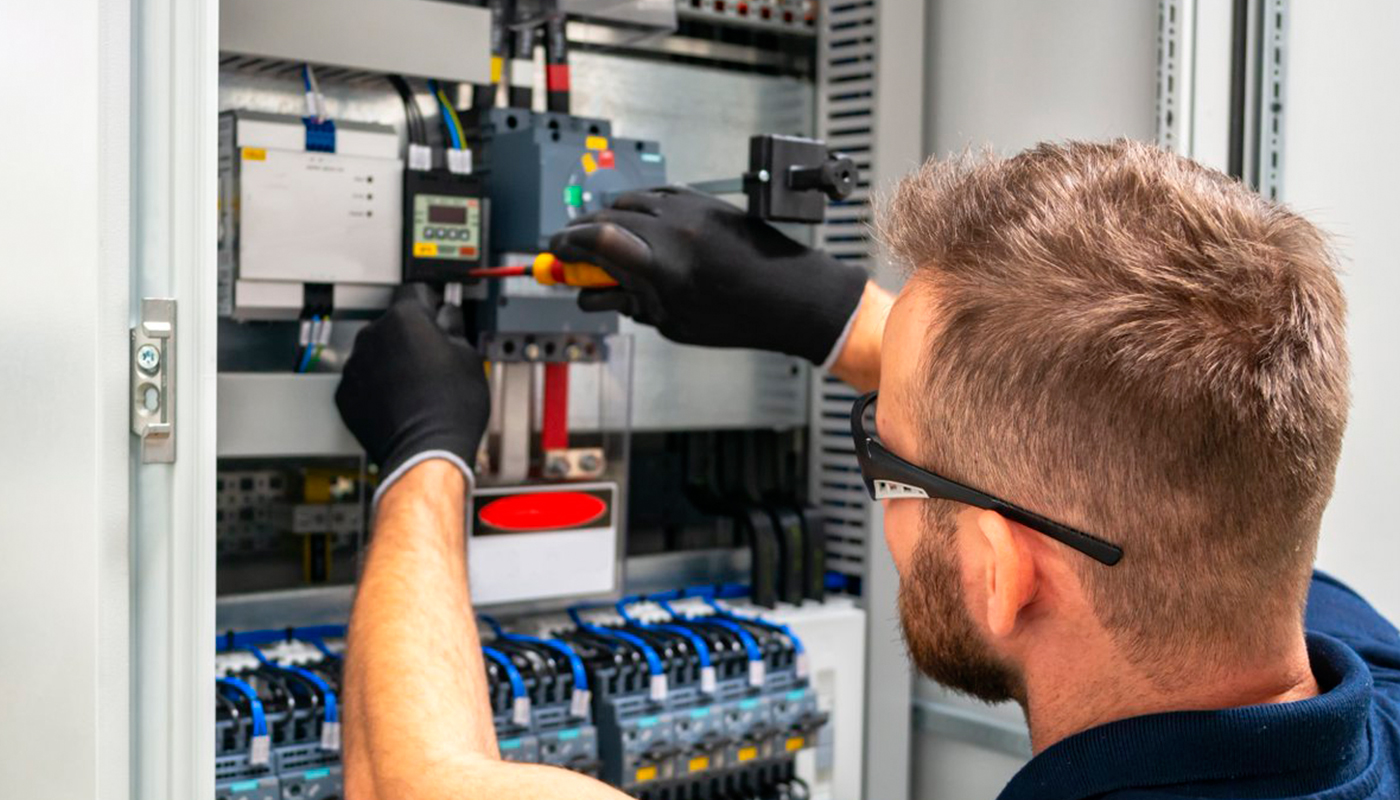 We use only professional equipment and tools, original spare parts, and high-quality consumables. Our technicians have 20 years of experience working with all types of household appliances from well-known brands. Specialists constantly improve their skills to provide you with high-quality services.
Frequently Asked Questions
Do you have questions about kitchen hood repair? Before you contact our operator, we encourage you to review the frequently asked questions that our company's customers ask.
Here are some of them:
Non-working buttons or switches.

Unresponsive behavior.

Incorrect display of information.

Problems with fan speed control.

Frequent malfunctions or overloads.
If you find one or more of the above signs, it is recommended that you contact a professional Maytag Hood Repair technician.
We place great importance on keeping our Maytag Hood Repair professionals' knowledge and technical skills up to date. Here are a few ways we ensure this:
Training and skill updates.

Access to up-to-date information.

Collaboration with manufacturers.

Experience and practice.

Feedback and knowledge sharing.
The overall life expectancy of kitchen hoods can vary depending on several factors, including quality of workmanship, intensity of use, regular maintenance, and adherence to operating rules. 
It is generally believed that the average life expectancy of a kitchen hood is around 10-15 years. However, this is only a rough estimate, and some hoods may last longer or shorter than this period.