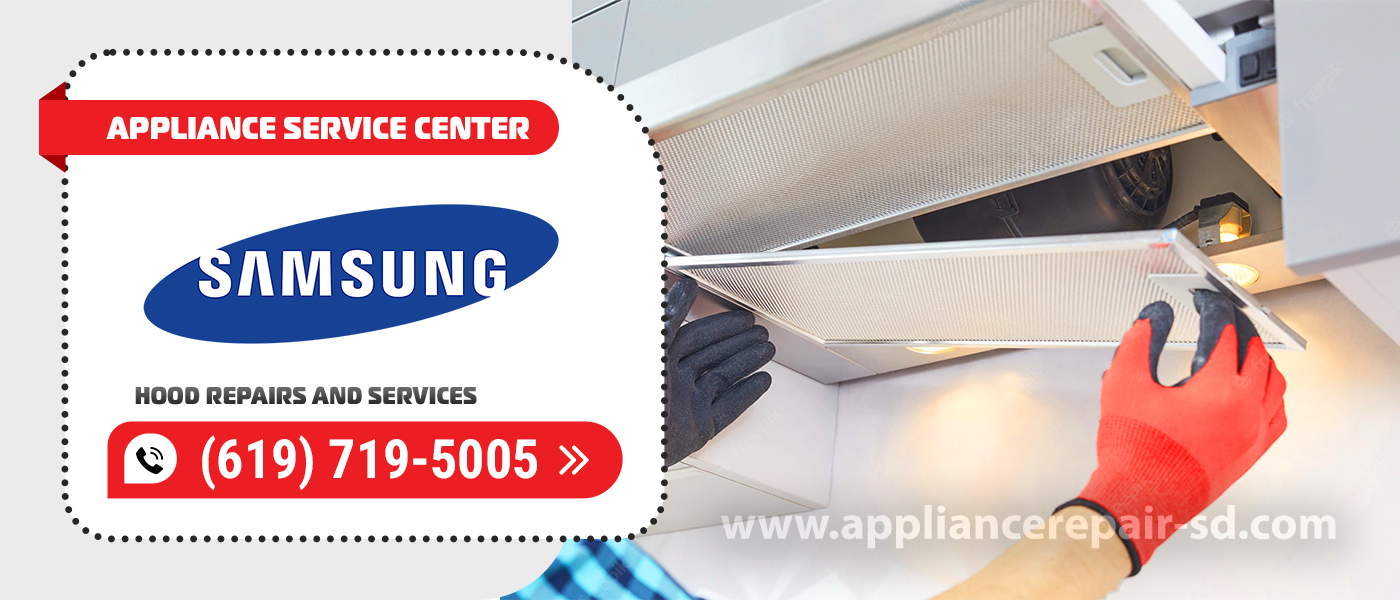 People who prefer to buy their appliances from trusted and reputable companies don't need repairs as often, but it gets more complicated when the warranty period ends or if the official service center is far away and it takes a long time to get there. At Appliance Service Center, we believe that people who choose premium electronics should also receive quality service, so we offer only the best Samsung Hood Repair in San Diego County.
Why this company?
Our company has been doing Samsung Hood Repair and Service for over 20 years. We employ only experts in their craft who regularly take refresher courses.
For quality Samsung Hood Repairs, proper and effective diagnostics are critical. Mistakes in diagnosis can lead to unnecessary additional costs and even bring your equipment into total disrepair! It is important to choose only official service centers that are responsible and give a warranty on the work.
In our service center for Samsung Hood Repair and Service is always a positive result, thanks to the responsibility and professionalism of the masters. Only highly qualified electronics professionals work in the workshop! They are equipped with the latest diagnostic and repair equipment, through which they can competently identify faults and fix them in a short time, having the right tools and equipment.
As a result, if you contact us, you are completely relieved of any hassle associated with transportation: delivery to the workshop and back to the customer's address is free of charge for our staff.
Customer protection. Warranty on completed

Samsung Hood Repair.

All works are accompanied by receipts and the acts of performed works, which guarantees to the customer to defend his/her rights in case of disputable issues.

Guarantee of comfort – neat and polite masters

Warranty on quality parts

Quality control – we carefully control the level of service of our specialists.
Main malfunctions
The cooker hood does not draw and poorly removes odors
This can happen if the device is not properly operated. For the hood to be able to effectively deal with odors, it must be turned on well in advance, before cooking, and turned off about 15 minutes after turning off the stove, not immediately. By following this elementary rule, you can permanently get rid of unpleasant odors in the kitchen.
A fairly common cause of this "breakdown" is a late change of filters. Also, charcoal filters may simply not work effectively. To make repairs to the hood, the filter must be disassembled, previously removed, and replace the charcoal pellets with new ones. To do this, contact a service center for Samsung Hood Repairs and Services.
The cooker hood does not turn on
The hood doesn't turn on at all. There can be several reasons: for example, the device is unplugged or there is no current in the socket.

The switch on the hood is defective. You can check this with a tester, and if broken, replace it.

There is no electric current. You need to check the electrical switchboard. Maybe the circuit breaker has tripped automatically, or the fuses have blown.

The power plug is faulty. Maybe the fork fuse is blown. You can replace it yourself.

Breakdown in the internal electrical wiring. Inspection should be carried out with the help of a tester, tightening loose contacts and pressing the lugs with pliers in the process.

The electric motor is broken. To start

Samsung Hood Repair

in this case is useless, the motor should just be completely replaced. Trying to repair it in most cases is economically unprofitable. Buying a new motor for the hood will be cheaper, more efficient and much more sensible.
Appliance Service Center of the highest quality and at the most affordable price is available to you 24/7! All you have to do is call the listed phone number and ask for Samsung Hood Repair and Service or leave a request on our website and the perfect solution is just around the corner!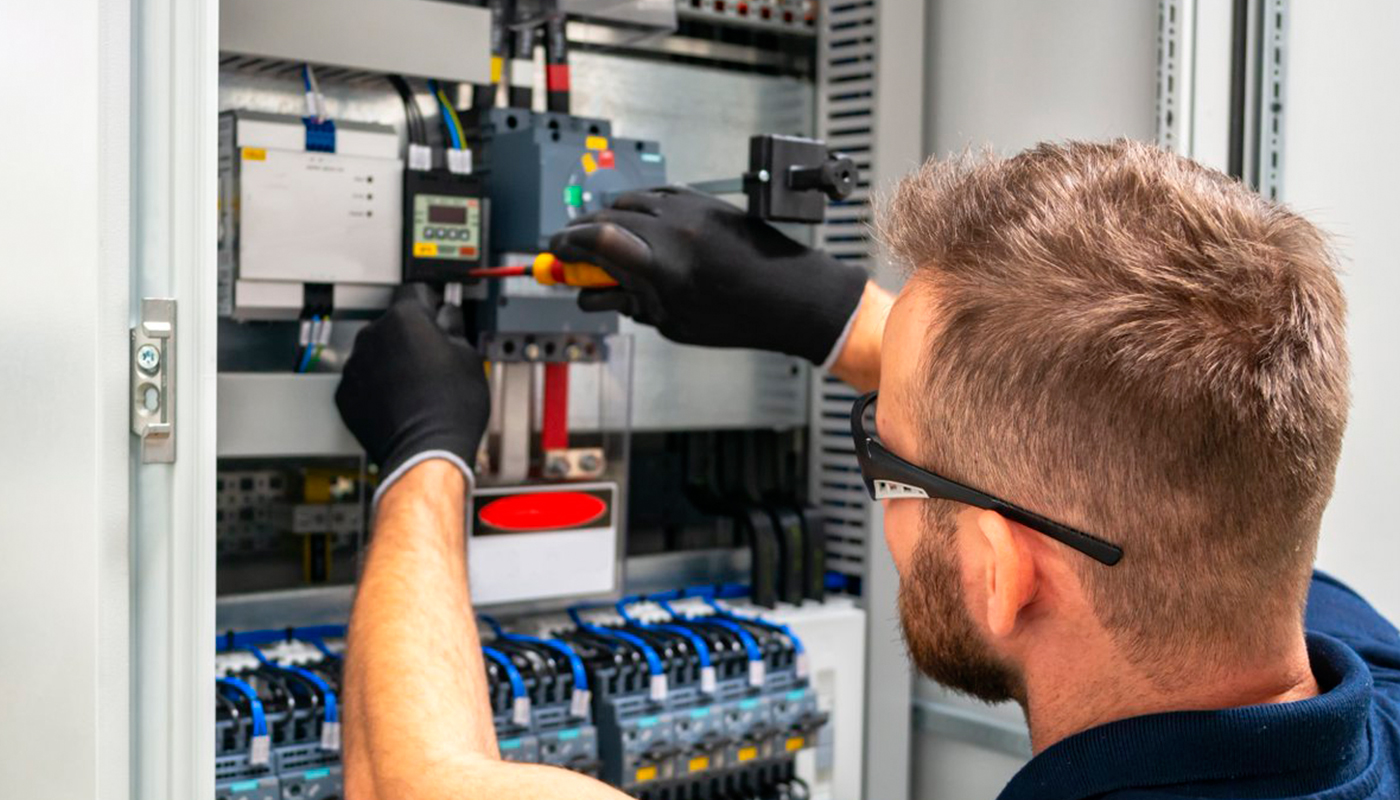 We use only professional equipment and tools, original spare parts, and high-quality consumables. Our technicians have 20 years of experience working with all types of household appliances from well-known brands. Specialists constantly improve their skills to provide you with high-quality services.
Frequently Asked Questions
Do you have questions about kitchen hood repair? Before you contact our operator, we advise you to review the frequently asked questions that our company's customers ask.
If you're having a problem with insufficient lighting around your stove when using your kitchen hood, here are some recommendations that can help you solve the problem:
Check the light fixtures.

Clean the light fixtures.

Adjust the position of the light fixtures.

Use additional light sources.

Contact the manufacturer or a professional.
On behalf of Samsung Hood Repair, we work with commercial customers, including restaurants, cafes and other food service businesses, to repair and service their kitchen hoods. We understand the importance of reliable hoods in professional kitchens to ensure safe and efficient operation.
We understand that commercial customers often have specific requirements and schedules, so we are flexible in scheduling and performing the work to minimize downtime and inconvenience to your business.
Here are some steps to help you solve the problem and prevent damage:
Unplug the hood.

Clean the filters.

Check the air ducts.

Check the fan.

Contact a professional.

Routine maintenance.