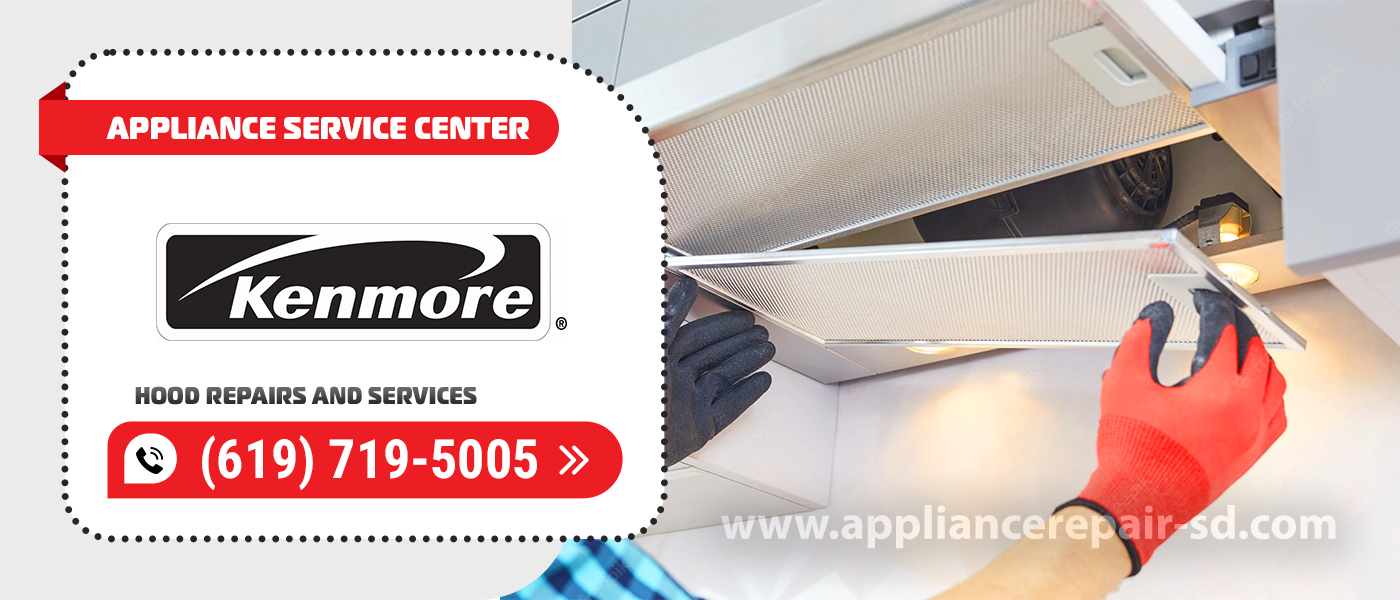 If you find that your Kenmore hood doesn't work, makes a lot of noise, or you're not satisfied with its performance. Then you should contact the Appliance Service Center and call a technician at home. Our specialists will accurately determine the cause of the breakdown and promptly conduct Kenmore Hood Repair in San Diego County. 
Like any appliance, kitchen hoods can break down. There can be several reasons – careless handling, power surges, and over time. But either way, you have someone to turn to. And you can know for sure that Kenmore Hood Repair and Service our technicians will produce the best possible service.
When to call our service center
Your kitchen hood or other electrical appliance has broken.

You need your kitchen hood plugged in and installed. Or any other household appliance.

You for the reliability, efficiency, responsibility and warranty.
Then you are in our service center Appliance Service Center – we are professionals in this field. People trust us! We've been serving the market for over 20 years for Kenmore Hood Repairs. We have a high level of service, flexible pricing, and we are responsible for everything we say and do. Our clients are comfortable with us. 
Our staff is made up of qualified engineers with years of experience. Turning to us, you can be assured of trouble-free operation of your equipment after repair for many years!
Our professionals solve all the problems you may encounter
Kitchen hood does not turn on.

The light is on, the motor does not rotate.

The motor rotates slowly.

You can hear a grinding and whistling noise when the hood is running.

When lights are switched on, the motor stops or does not start.

When the lights are turned off, the motor starts.

Occurrence of back draft.

Kitchen hood does not respond to buttons or sensors on the control panel.

Control module repair.

Repair of mechanical control panels 

Repair of electronic control panels.

Repair of motors.

Operation and maintenance advice for your hoods.
Faced with these problems, all you have to do is call us and our Kenmore Hood Repair and Service technician will solve them for you.
How we work
Call or order a technician from our website.
Our manager will definitely call you back. He will specify the nature of the breakage, the model of your equipment, the operating time. And specify a convenient time for you to arrive masters. This will allow the technician to come to the site already equipped with everything you need for diagnosis and Kenmore Hood Repair. 
We work without weekends and holidays! If you have any questions, please contact our call center. We are always ready to give a free consultation on the issues that interest you.
Diagnosis of a breakdown at your home
Our specialists have the latest equipment for diagnosis and are fluent in everything. Master does not make it difficult to accurately and quickly determine the cause of failure. And after agreeing on a plan of action with the customer, the technician will proceed to Kenmore Hood Repairs and Services. 
Repairs.
Our company is known for promptness and quality service. To do this, we have everything you need. Our own warehouse with original parts, state-of-the-art equipment, and a staff of professional technicians with 20 years of experience. Repair in 90% of cases takes a day. We can make your home comfortable again! Our technician will not leave until he is satisfied that your equipment is in working order. 
We provide a three-month warranty
After all the work is done, our technician will provide you with a 90-day warranty card. This is more for your peace of mind. After all, we know how to Kenmore Hood Repair, so it doesn't break down again.
Take our advice. 
If you want to save your time, your money and not put your health and the health of your loved ones at risk, don't repair your appliances yourself. And do not entrust the repair to dubious professionals. Attempting to repair yourself very often leads to the inevitable subsequent referral to the Appliance Service Center. And that Kenmore Hood Repair and Service will most likely cost more than it could have before the unprofessional intervention. But that's not the sad part, it's the fact that your appliance can be completely out of commission.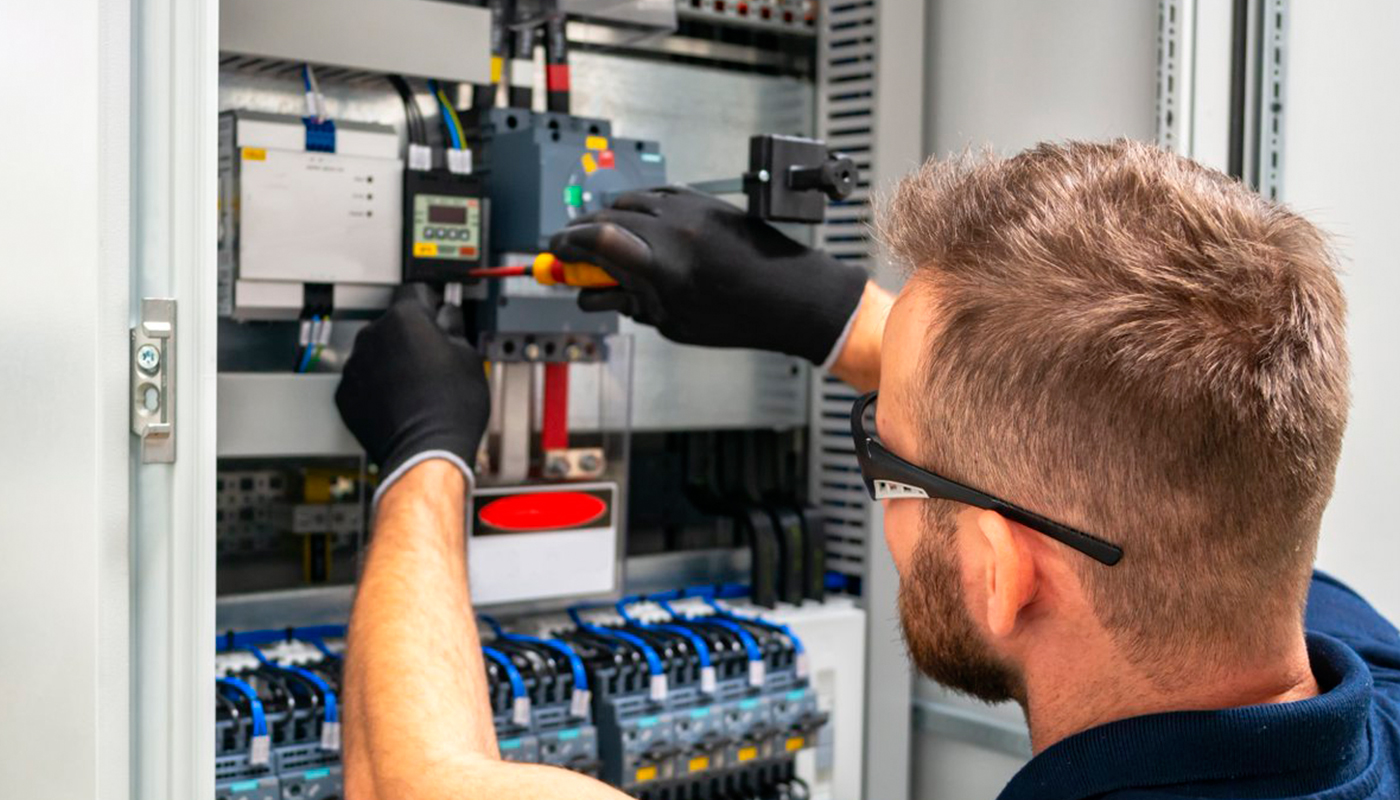 We use only professional equipment and tools, original spare parts, and high-quality consumables. Our technicians have 20 years of experience working with all types of household appliances from well-known brands. Specialists constantly improve their skills to provide you with high-quality services.
Frequently Asked Questions
Do you have questions about kitchen hood repair? Before you contact our operator, we suggest you look at the frequently asked questions that our company's customers ask.
If you're experiencing a problem with your kitchen hood, here are a few signs that indicate you need to call a professional for repairs:
Complete interoperability.

Unstable operation.

Noises and vibrations.

Smells or smoke.

Lighting problems.
If you are experiencing any of the above problems, or if you are unsure of the cause of your hood malfunction, it is recommended that you call a qualified Kenmore Hood Repair technician. 
Here are the main aspects of our policy regarding possible repair or warranty cases:
Warranty on work performed.

Warranty on parts used.

Professional technicians.

Customer support.

Consultations and recommendations.
We strive to provide maximum customer satisfaction and solve any Kenmore Hood Repair problems in accordance with our policies and quality standards.
If you're having a problem with a hood that isn't exhausting the outside air or not recirculating, here are a few steps you can take for Kenmore Hood Repair:
Check the air ducts.

Check the valves and controls.

Check the filters.

Check the fan.

Contact a professional.