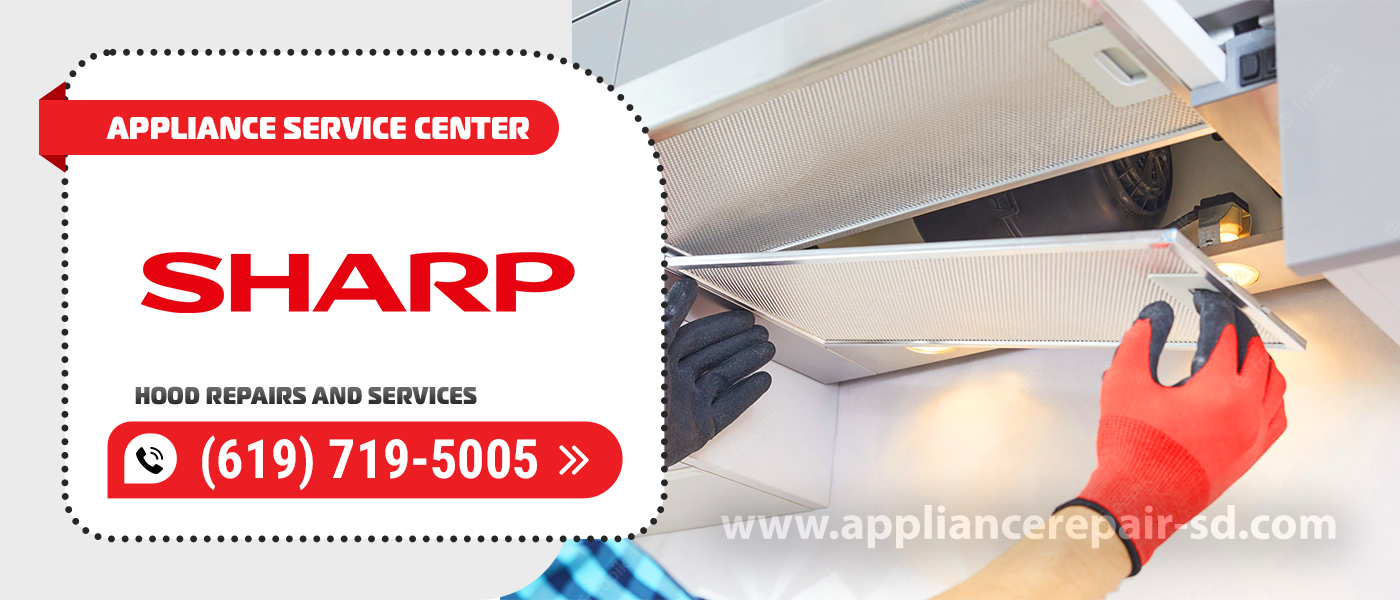 People who prefer to buy their appliances from trusted and reputable companies don't need repairs as often, but it gets more complicated when the warranty period ends or if the official service center is far away and it takes a long time to get there. At Appliance Service Center, we believe that people who choose premium electronics should also receive quality service, so we offer only the best Sharp Hood Repair in San Diego County.
Why this particular company?
Our company offers its services for Sharp Hood Repair and Service. The use of professional equipment, availability of genuine accessories and quality consumables allows us to perform hood repairs of any complexity.
In addition, our experienced managers will be happy to advise you on any issues related to Sharp Hood Repairs. You can turn to our service center for kitchen hood repair of any year of manufacture and any type:
Built in.

Island.

Wall mounted.
Our technician will come to you on the day of the request, remove and disassemble the kitchen hood, install and fix the cause of the problem. The work may require repairs to the motor, control module, backlight and other components of the appliance. Our Sharp Hood Repair and Service technician will come to you with genuine parts, so he or she will replace fan parts, the fan itself or the motor if necessary.
You can use the order form on the right column of our website to place an order, or you can order a call back. If it is more convenient for you to contact us as quickly as possible, call us. Our specialist will find out the problem of the breakdown and arrange a convenient Sharp Hood Repair time with you.
Our benefits:
We know how to do emergency repairs. We leave within 3 hours of your call.

We cooperate with customers in choosing solutions in hood repair.

We use only original components.

We give a warranty on all types of services.
Main malfunctions
Breakdown of the power board of a kitchen hood
Kitchen hoods at their core, use electronic control boards. Usually consists of a separate relay module and control board. As well as the board as an assembly. More expensive kitchen hoods from the premium segment, are equipped with additional sub-modules. Well, the simplest and perhaps the most reliable, is considered a mechanical remote button.
Failure of the control unit of the kitchen hood, leads to a complete failure in the work of the entire hood or a particular function of it. For example: The lights have stopped working. The motor stops pulling out. The pull-out mechanism doesn't work.
Electronic units are not simple enough and if there was damage to the board, it is strongly not recommended to rush to change the power unit. For this, it is necessary to diagnose. After all, the cause of the damage to the power board is not identified, which means that after the purchase and installation of a new board everything will happen again.
Hood lighting does not work
Hood lighting plays an important role in the kitchen. It is very convenient when the work area near the stove is additionally illuminated while cooking or heating food. Later models of cooker hoods featured incandescent halogen lamps that were superseded over time by LEDs.
Almost all modern cooker hoods are now equipped with LED lights. This was done to save energy, as well as in favor of the fact that the LED is brighter and has a spectrum closer to the natural.
If your hood is missing lighting, and it will be on the basis of LEDs, then it is better to turn to a specialist. This is such a complexity, to select and calculate the power of LEDs. Have a Sharp Hood Repairs and Services professional do it for you.
The hood makes strange noises
Many people wonder why the hood whistles, makes noise, or squeaks when it's running. You can get the answer by reading the technical specifications. Any model, has a certain range of noise, and extraneous sounds appear for several reasons:
Factory defect. Determined by a special examination in the service center.

Clogging of filters or ventilation shafts. To get rid of such a problem, measures of cleaning are taken.

Improper installation of the equipment: the presence of a large angle of bend, loose connection in the attachment points, a lot of constrictions.
For Sharp Hood Repair contact a service center, do not try to fix the problem yourself.
Appliance Service Center of the highest quality and at the most affordable price is available to you 24/7! All you have to do is call the listed phone number and ask for Sharp Hood Repair and Service or leave a request on our website and the perfect solution is just around the corner!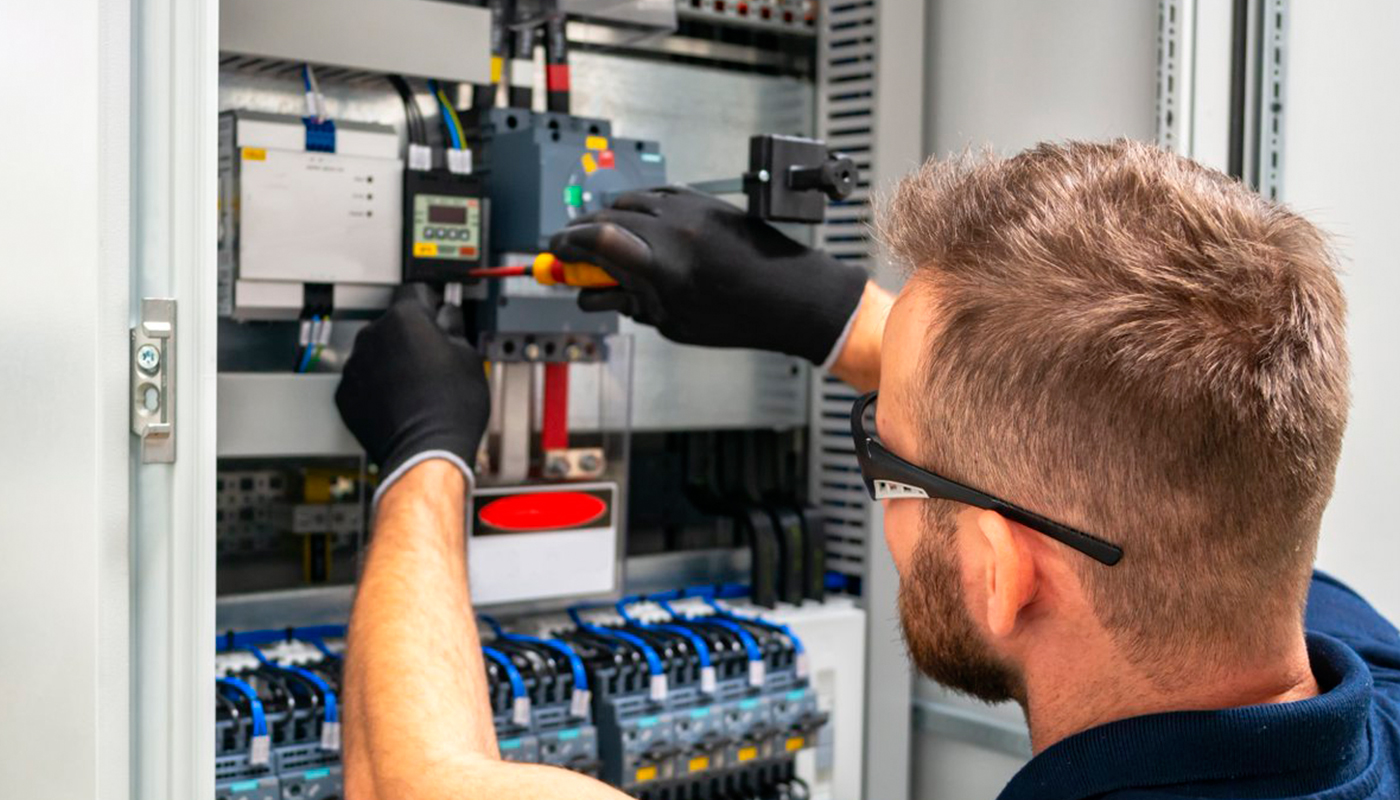 We use only professional equipment and tools, original spare parts, and high-quality consumables. Our technicians have 20 years of experience working with all types of household appliances from well-known brands. Specialists constantly improve their skills to provide you with high-quality services.
Frequently Asked Questions
Do you have questions about kitchen hood repair? Before you contact our operator, we suggest you look at the frequently asked questions that our company's customers ask.
If you're having a problem with improper alignment or mounting of your kitchen hood, here are a few steps to help you fix it:
Check the fasteners.

Check alignment.

Check the support and mounting on the wall.

Contact a professional.
It's important to remember that proper alignment and mounting of your kitchen hood is important for it to work safely and efficiently. If you are unsure of what you are doing or have doubts, it is better to ask for help.
Our technicians at Sharp Hood Repair take a number of safety measures to ensure that they work safely and protect both the technicians themselves and customers. Here are some of the safety measures we employ:
Use of personal protective equipment.

Disconnecting power.

Safe handling of electricity.

Proper use of tools.

Knowing and following regulations and standards.

Regular training and knowledge updates.
Determining whether a kitchen hood needs to be replaced or upgraded depends on several factors. Here are a few signs to look for:
Efficiency of ventilation.

Noisiness.

Aging and wear and tear.

Design and functionality.