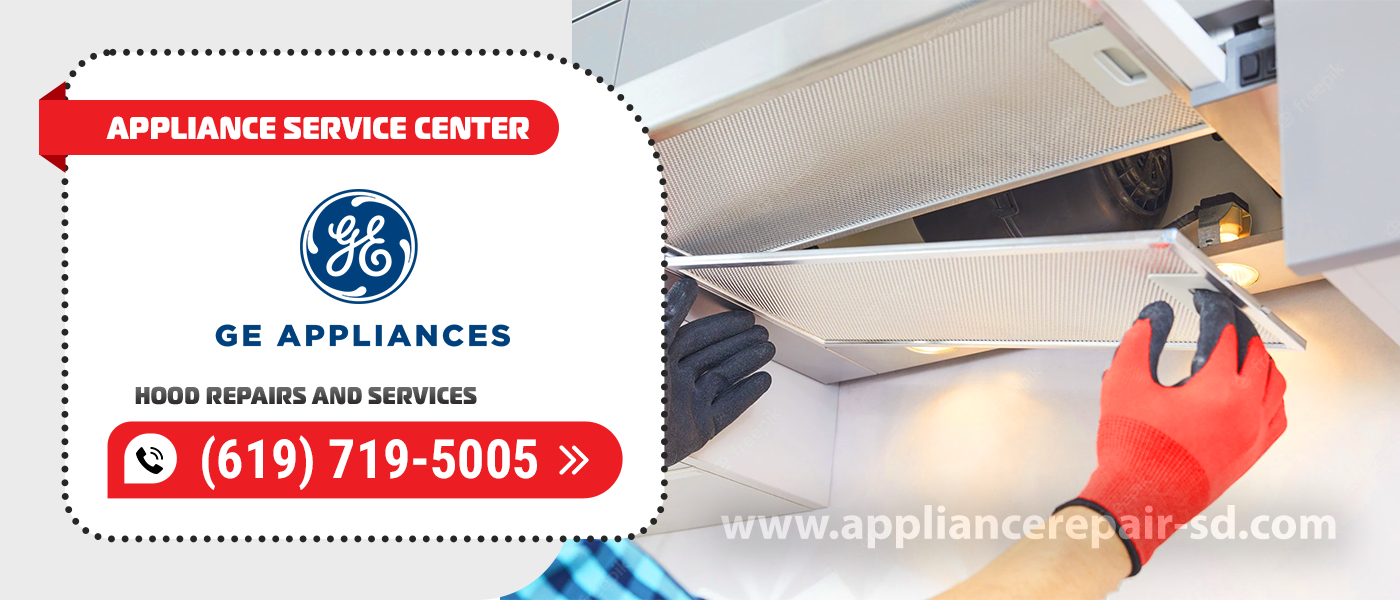 Wanting to make life easier for themselves and their significant other when cooking, people buy cooker hoods. Over time, it becomes an integral part of our lives. But like all appliances, hoods can need repair. Appliance Service Center has been repairing all appliances for over 20 years. We have made sure that trying to repair your appliance on your own will result in more than one failure. We recommend you contact GE Hood Repair in San Diego County for the fastest and best repair job possible.
The benefits of working with our company
Appliance Service Center operators are available to you 24/7. You can contact us by phone or fill out an application on our website. In the shortest time it will be accepted and examined. A

GE Hood Repair and Service

technician will arrive at your location the day you call.

We don't have to worry about shipping and the necessary parts for repairs.

GE Hood Repairs

are performed in your home 100% of the time, so you don't have to worry about shipping your hood to the service. We also provide all the premium parts you need for repairs. 

Before the technician arrives, we'll dial you in for all the details. Such as: the model of the hood, the time of use, what problem you're worried about, and more. All this will help us take the necessary details with us and make repairs on the same day. Operators will pick a time that is convenient for you, at which technicians can come to diagnose and fix the repair.

Our company works with only premium materials and tools. Since we understand that this is very important for quality

GE Hood Repair and Service.

Nanotechnology, which we use during the diagnosis, allows you to quickly find the cause of any failure.

Owners of expensive and unique hoods from well-known and reliable companies do not have to worry about finding the right parts for them. Since we officially work with companies that produce original parts. They directly provide us with the necessary parts, so the price is much lower, but the quality remains the same.

For Appliance Service Center technicians there is no breakdown they can't fix. Each one of our repair technicians has undergone more than one special training, which makes you feel confident in the quality of our services. He or she has more than one year of experience in

GE Hood Repair

, which allows him or her to find and fix a breakdown quickly and efficiently.

The price of our service is always consistent with the complexity of the work done. All parts that are repairable, we will fix. All parts that need to be replaced – we will replace.

The main rule of our company – happy and satisfied client. We always negotiate all the details of the job with him. Before the start the master will name the price for his services and if you are satisfied with the sum, only after your approval will you proceed to work.

We make an official contract with each of our clients. And after the

GE Hood Repairs and Services

we issue a 2-month warranty. Which in the event of a breakdown, you will be able to use.
The most common breakdowns
Over many years of work, we have allocated breakages with which our masters meet most often.
Weak or complete lack of drought.

The extractor does not turn on.

The fan does not work.

Spontaneously turns on the hood.

Everything is working except the recessed lighting.

Fan makes unexplained noises and whistles.

Hood does not remove odors well.

The speed selector does not work.

There is an unpleasant odor coming from the switched-on hood.
But if you are faced with another breakdown, do not guess, and do not try to make repairs yourself. Contact us, our GE Hood Repair technicians will promptly find the cause and fix the breakdown.
Every customer is important to the Appliance Service Center. We take care of every breakdown as if it were our own. Because of this, we have heard a lot of good comments in our direction. All customers of our company have repeatedly recommended us to their relatives, friends, and family. The technicians always do a quality job, so we are responsible for each one of our GE Hood Repair and Service.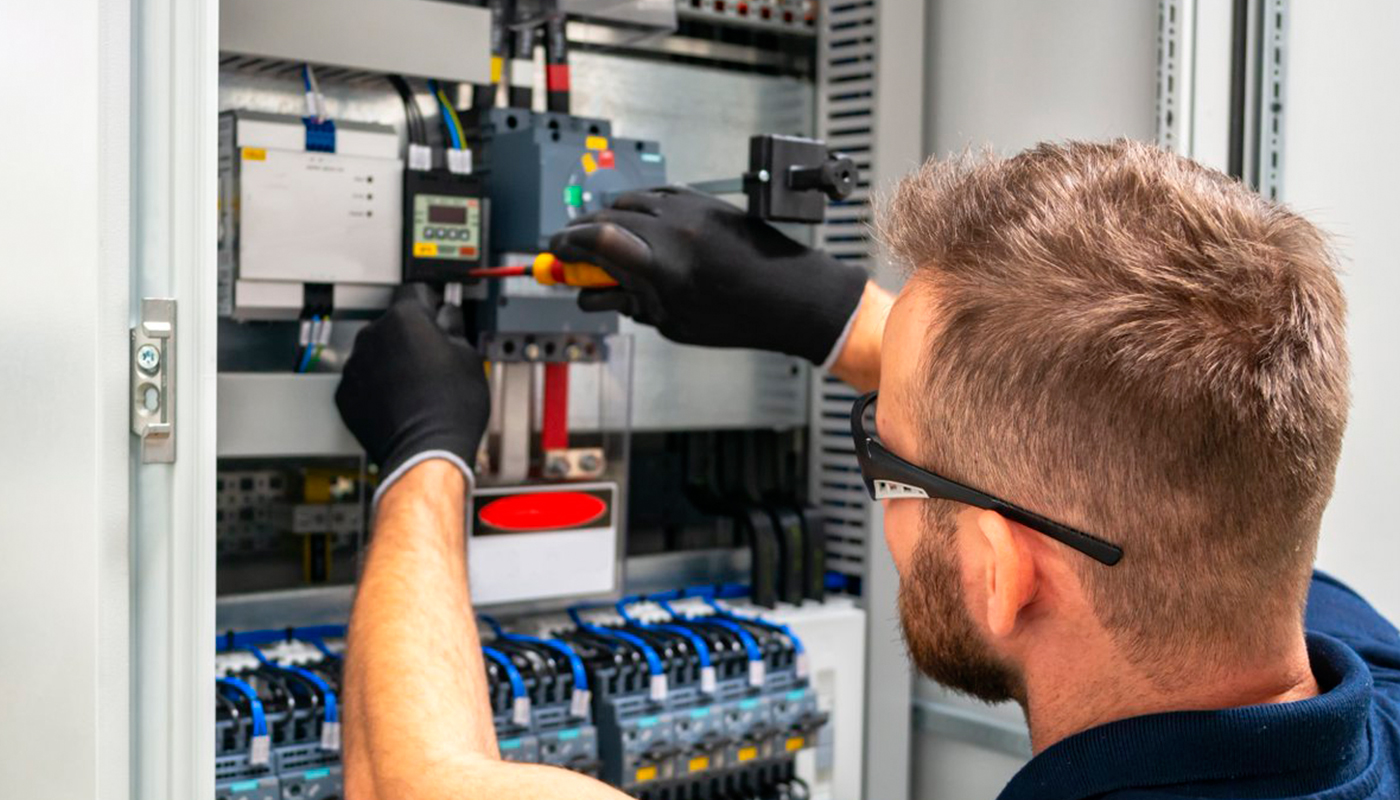 We use only professional equipment and tools, original spare parts, and high-quality consumables. Our technicians have 20 years of experience working with all types of household appliances from well-known brands. Specialists constantly improve their skills to provide you with high-quality services.
Frequently Asked Questions
Do you have questions about kitchen hood repair? Before you contact our operator, we advise you to look at the frequently asked questions that our company's customers ask.
There are a few steps to follow when choosing the right replacement parts for your GE Hood Repair:
Determine your hood model.

Contact the manufacturer or authorized dealers.

Use service centers.

Online Search.

Consider the features and requirements of your hood.
It is important to note that purchasing genuine replacement parts usually guarantees the best compatibility and quality.
As a kitchen hood repair company, we strive to provide complete customer satisfaction and long-lasting results after repairs are completed. We offer the following additional services and recommendations after GE Hood Repair:
Warranty on the work performed.

Maintenance recommendations.

Advice and support.

Extended maintenance services.
Our goal is to provide quality hood repair and long-term customer satisfaction.
The following precautions are recommended before starting GE Hood Repair:
Turn off the power.

Protect your hands and eyes.

Ventilation.

Use the correct tools.