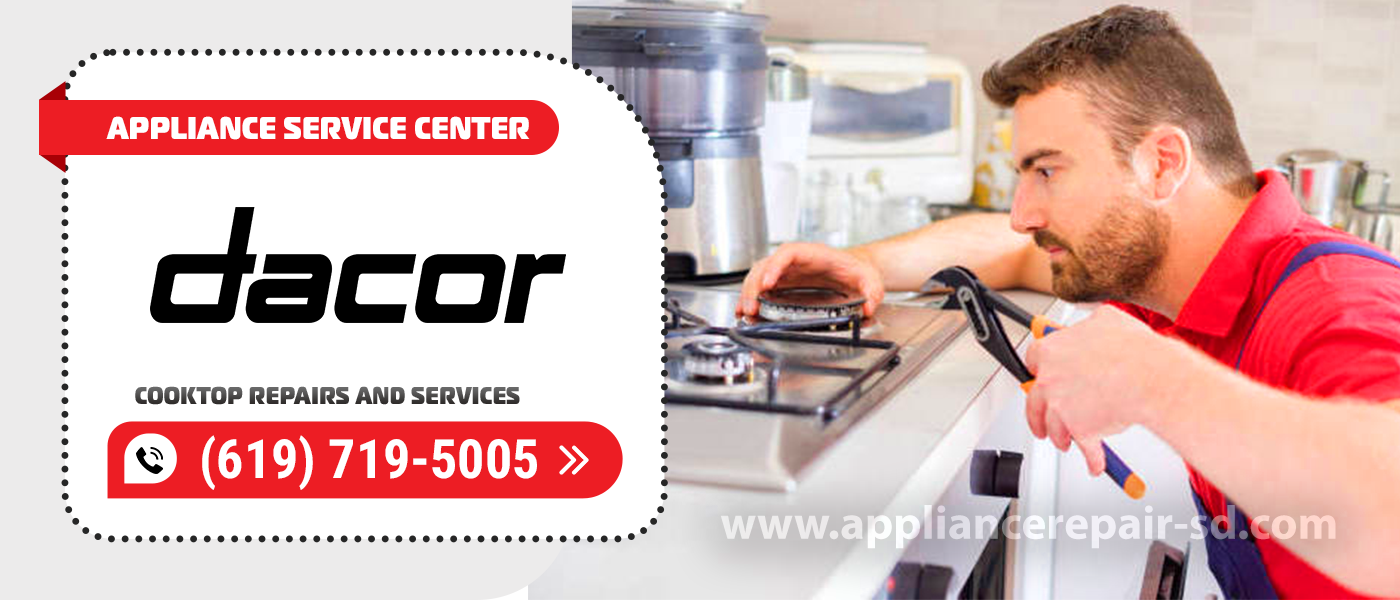 Appliance Service Center was founded in 2001. For 20 years we have built a close-knit and friendly team of highly qualified specialists in different areas. If your Dacor cooktop has malfunctioned. We know exactly what to do about it. To carry out quality and prompt Dacor Cooktop Repair in San Diego County, our highly trained professionals can.
We have specialists in both general and specialty areas. We offer technical excellence and absolute reliability in performing Dacor Cooktop Repair and Service. We provide advice on operation from the moment you plug in.
How repairs take place in our service center
First, the affected cooktop will undergo a diagnosis, which is free of charge and carried out by an experienced Dacor Cooktop Repairs technician.
This procedure is recommended even if the device performs its functions, but some malfunctions and temporary malfunctions have been noticed. Timely diagnostics help to discover all causes of breakdowns and prevent additional costs.
Then, our top Dacor Cooktop Repair and Service technicians will get to work. They will restore all components to working order, replace the necessary parts, and do the cleaning. A certified electrician will repair the electronic boards if necessary.
Our technicians are equipped with modern equipment for diagnosis and repair of equipment of any set. And most importantly, our craftsmen know how to use it.
There is a Dacor Cooktop Repair that we perform within 20 minutes. Most of the time it takes one working day. But there are cases of complex repairs. Where you must work very hard. So, it will take a little longer to restore your appliances.
Our master, after completing the repair, provides an official certificate of work and warranty list for all the work performed. The warranty period is 3 months. This warranty is a guarantee for your peace of mind. After all, our experts know how to fix the failure so that it is not repeated. And you would not have to call us again.
To make a request with us is very simple. You need to contact us in any convenient way – make an application on the site or just call. Then our manager will contact you to clarify the nature of the breakdown, the timing of your technique and the arrival of our specialist.
Our specialist Dacor Cooktop Repairs and Services will arrive on call with all the necessary equipment and components for repair. We only work with original parts from the manufacturer.
Reliability of repair is based on the skill of our technicians and the quality of the parts used for repair. After all, original spare parts can last for many years if used with care.
Why our customers trust us
Professionalism of technicians. Engineers of our center regularly attend training at representative offices of different producer companies.

Quality of repair and service works.

Promptness of reaction to a call and the repair of home appliances.

We use new technologies for diagnostics and

Dacor Cooktop Repair.

Three months warranty on all types of services.

Original Dacor accessories.

We take all known brands for repair.

We approach comprehensively and individually.

We share our experience and give valuable advice on further use of repaired household and industrial appliances.

We always listen to your wishes and try to minimize repair costs.
Every self-respecting craftsman will tell you that a breakdown is better prevented than repaired. Our company provides services not only for equipment repair, but also for servicing. That allows preventing hob breakage in advance.
Appliance Service Center appreciates the time and nerves of its customers. Therefore, we understand how important it is to restore the functionality of your oven. All you must do is make a request at our service center and wait for a Dacor Cooktop Repair and Service technician to arrive. The work is carried out in the shortest possible time, and upon its completion, the master will provide recommendations on the further use of the appliance. With us you can be calm – your equipment is in good hands!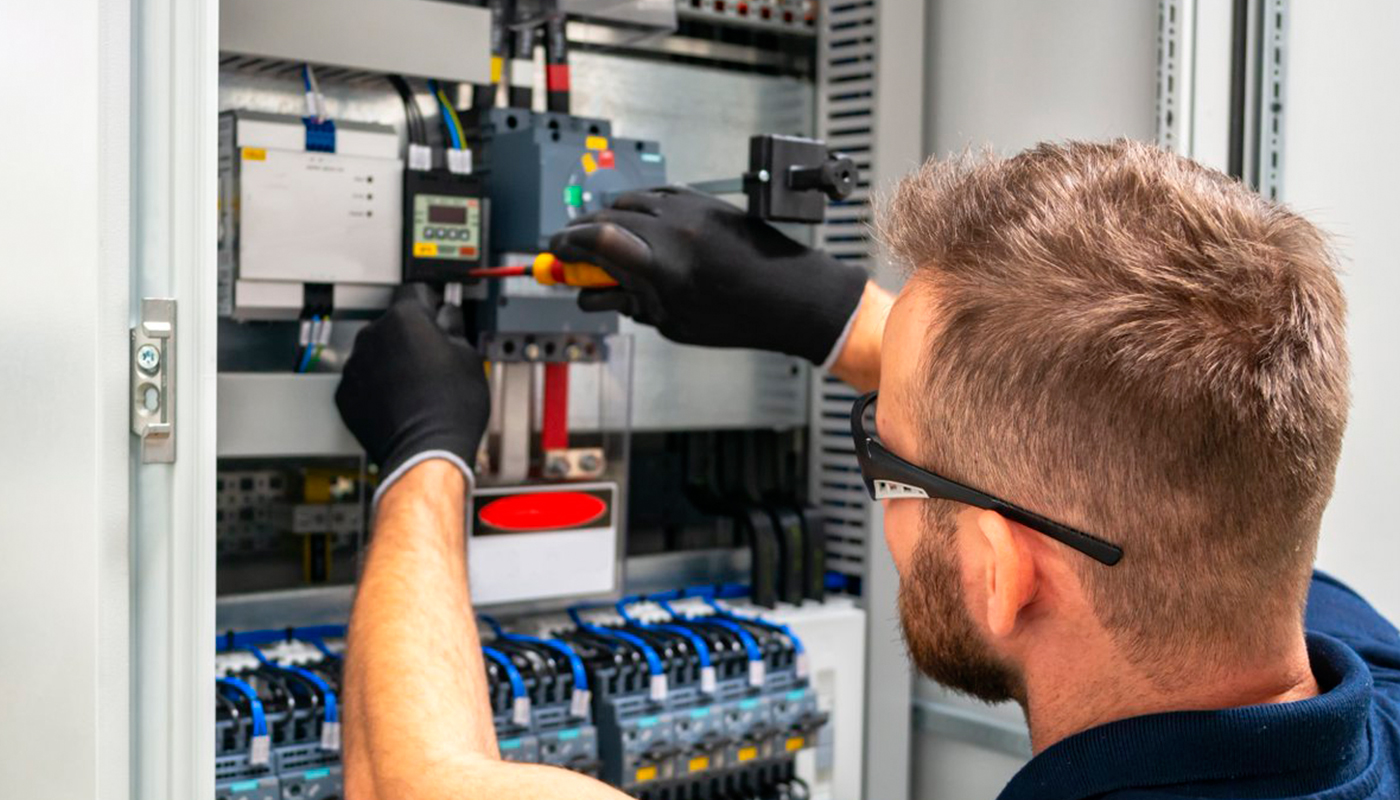 We use only professional equipment and tools, original spare parts, and high-quality consumables. Our technicians have 20 years of experience working with all types of household appliances from well-known brands. Specialists constantly improve their skills to provide you with high-quality services.
Frequently Asked Questions
Do you have questions about cooktop repair? Before you contact our operator, we suggest you look at the frequently asked questions that our company's customers ask.
The possible causes are as follows:
Power.

Button lock.

Damage or wear and tear.

Electronic malfunction.

Damaged wiring.
It is important to note that it is recommended to contact a professional Dacor Cooktop Repair service center to diagnose and repair the problem with the control buttons or the touchpad. 
We offer a variety of payment methods for Dacor Cooktop Repair services to provide convenience to our customers. Here are some of our accepted payment methods:
Cash.

Bank Transfer.

Credit or debit cards.

Electronic payment systems.
If you hear sparks or noise when you turn on a hob burner, you should take the following steps immediately:
Turn off the burner.

Switch off the power supply.

Check the state of connections.

Clean the burner.

Contact a professional.