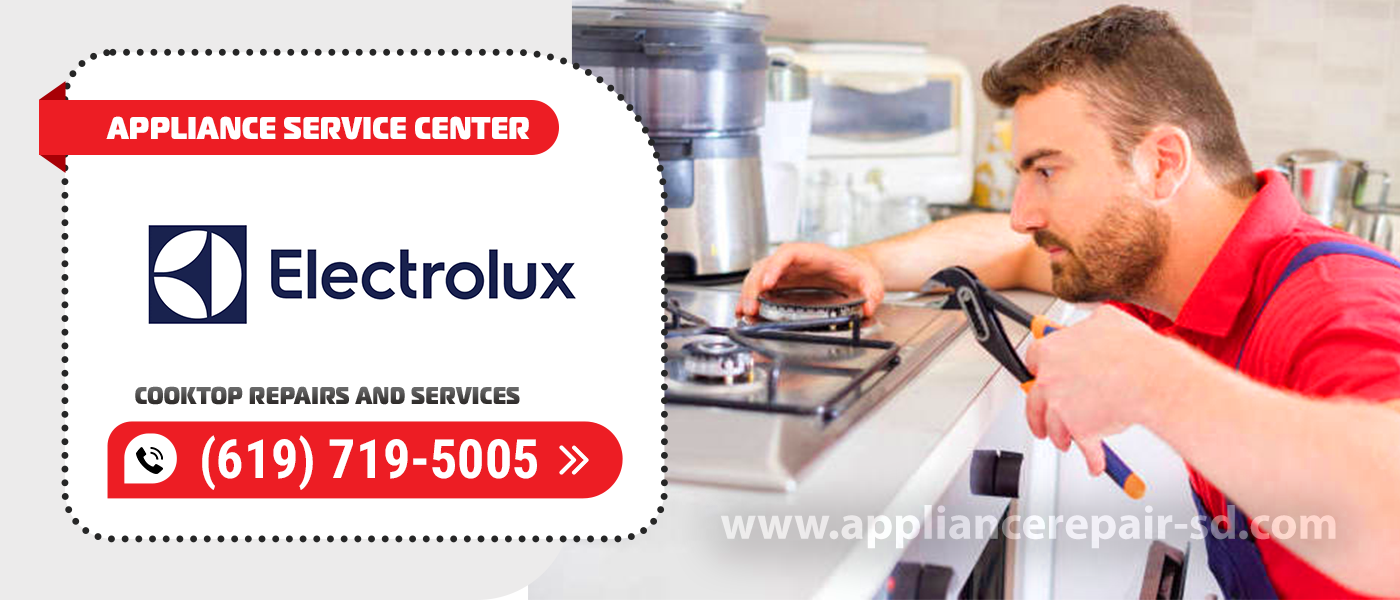 Electrolux Cooktop Repair
Your Electrolux cooktop is out of order. And you don't know what to do? Appliance Service Center since 2001 is engaged in professional and quality repair of various household appliances. All you must do is call our technician and he or she will promptly perform Electrolux Cooktop Repair in San Diego County. It's in our power to restore your comfort that you've grown accustomed to.
For over 20 years, our technicians have been fixing appliance breakdowns of different brands and models every day. We know firsthand that any appliance can fail. Even the most reliable and high quality. Electrolux cooking surface is no exception.
Over the long period of our work, we have left thousands of satisfied customers. The reviews of which you can freely read on our website or on Google. But the best proof is their recommendation to their friends and acquaintances. In addition, our customers return to us repeatedly.
Why customers choose us 
Our service center provides the highest quality service for many global brands, including Electrolux Cooktop Repair and Service. This allows our customers to have all their appliances repaired in one place, regardless of brand or manufacturer.
You don't have to bring your appliances to us, we will come to your home at a time that is convenient for you. In 90% of cases, repairs take one day. But even if we have a complicated breakdown, we have a specialized workshop. It has all the equipment you need for even the most complex repairs.
For us, every breakdown is important. After you leave a request for Electrolux Cooktop Repairs on our website, you will be contacted by our manager to clarify the nature of the breakdown and the duration of the operation. This is in order to prepare the components that may be needed. In 90% of cases our technicians solve all problems in one day.
Our service engineers are all insured and certified by the equipment manufacturers. They regularly undergo training, which confirms their high professional level. There's no breakdown that our Electrolux Cooktop Repair and Service technicians can't fix.
We keep a stock of original parts. This greatly speeds up repair times, and most importantly is a quality guarantee. Original spare parts, when used with care, last longer.
On completion of our work, the customer gets a warranty of three months. But we are sure that you will not have to contact us again. The technicians at Electrolux Cooktop Repair know how to get the job done so that the appliance runs like new.
An important advantage of our service center is a convenient work schedule. We work seven days a week. Our craftsmen work seven days a week. Order the repair service and our master will not keep you waiting.
Our company provides full service and support to its customers. We always tell and show you how to handle your equipment to avoid repeated breakdowns. We will carry out routine service equipment, diagnosis of wear and tear nodes. After all, professional advice – this is an increase in the life of the devices.
Fair price for Electrolux Cooktop Repairs and Services. Our craftsmen charge exactly what they are worth for repairs. We work with genuine parts that come at cost. It's not our policy to repair what can't be repaired. And it's not our policy to replace what is repairable.
Our service center focuses not only on developing the technical knowledge of our employees. We teach our employees how to communicate with customers and understand them. Our craftsmen are always tidy, friendly, and tactful.
Electrolux Cooktop Repair and the work of any appliance involves electricity, don't experiment with your own life, trust it to the professionals!
Appliance Service Center guarantees quality service and excellent service because we love our job. Contact us and our Electrolux Cooktop Repair and Service technician will fix any breakdown quickly, and most importantly qualitatively. Your home will have a delicious and hot dinner and supper again!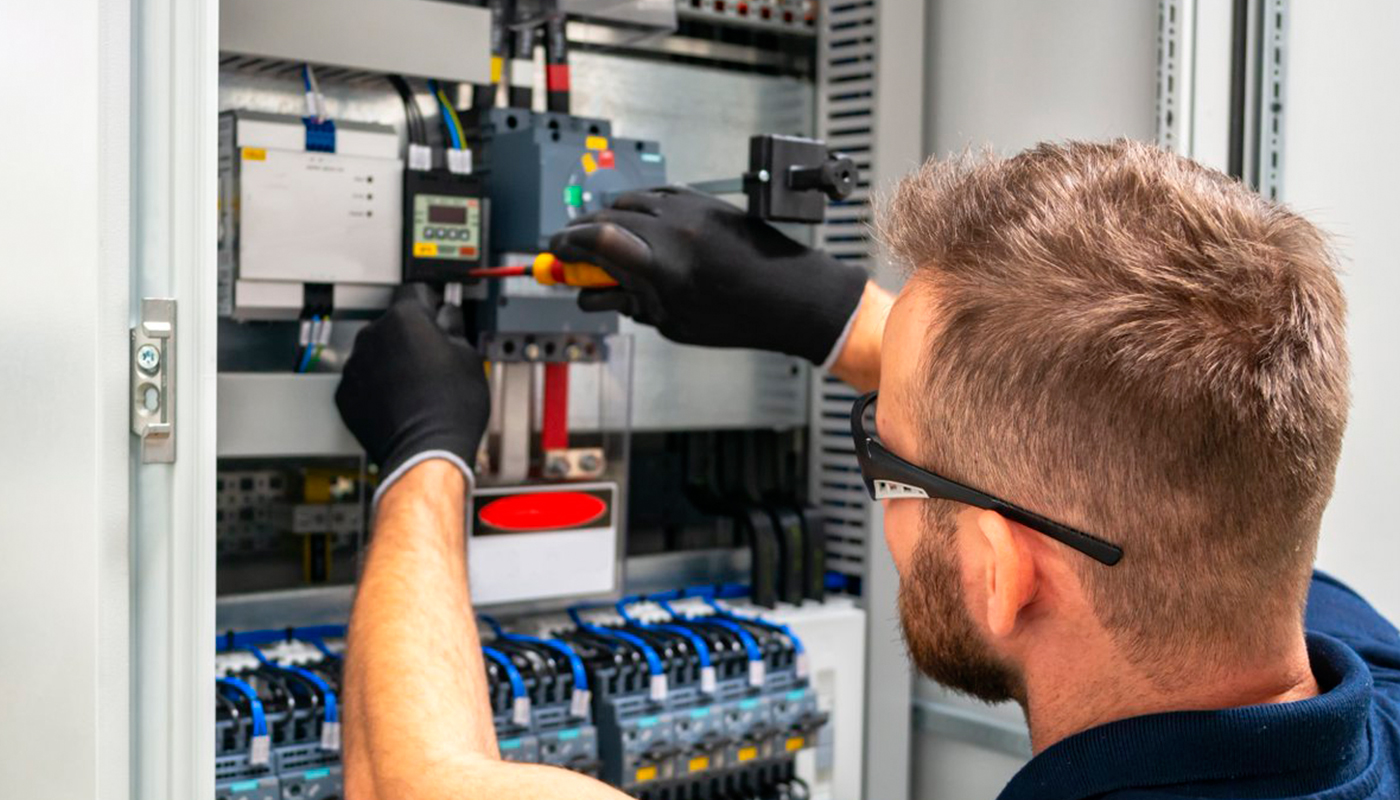 We use only professional equipment and tools, original spare parts, and high-quality consumables. Our technicians have 20 years of experience working with all types of household appliances from well-known brands. Specialists constantly improve their skills to provide you with high-quality services.
Frequently Asked Questions
Do you have questions about cooktop repair? Before you contact our operator, we suggest you look at the frequently asked questions of our company's customers.
If you have some skills in Electrolux Cooktop Repair and want to try to do the replacement yourself, follow these general steps:
Safety first.

Dismantling the damaged cooktop.

Disconnecting the wires.

Installing the new surface or burner.

Checking for proper operation.
Here are some of the common malfunctions that can occur on a cooktop:
Malfunctioning burners.

Problems with the heat controls.

Control panel malfunction.

Problems with the gas supply.

Damage to the glass ceramic cooktop.
It is recommended that you contact professional service centers that are experienced in Electrolux Cooktop Repair for more accurate diagnosis and specific troubleshooting.
We recommend following these steps:
Turn off the gas immediately and close the gas valve.

Do not use an open flame and do not turn on any electrical appliances.

Ventilate the room.

Do not use a lighter or matches.

Call a service technician.