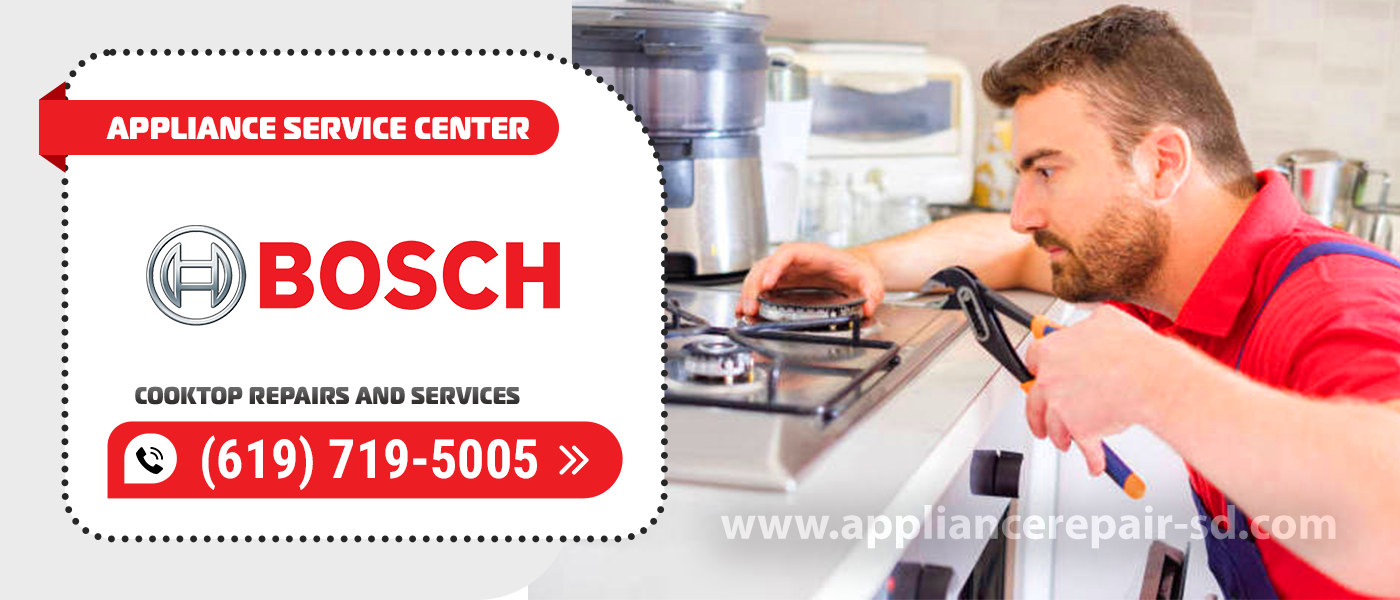 In today's world it is very difficult to do without appliances in the kitchen. Once you experience comfort, you don't want to settle for anything less. And what to do if your Bosch cooktop breaks down? Appliance Service Center since 2001 performs professional repair of various household appliances. It's no problem for our specialists to perform Bosch Cooktop Repair in San Diego County. It's our expertise to bring your home back to its former comfort and coziness.
For your own safety: any work on Bosch Cooktop Repair and Service electrical or gas components must be performed by a qualified professional.
Our technicians are happy to provide repair services for your appliances:
Electric cooktop.

Induction cooktop.

Gas cooktop.
How our work process works
Ordering
You leave a request for Bosch Cooktop Repairs. A manager contacts you, specifies the manufacturer, the model and the age of the appliance, as well as the nature of the problems encountered. This is necessary in order to prepare the spare parts that may be needed. You coordinate conveniently for your time of the arrival of the master.
Diagnostics
Our specialist conducts visual and technical diagnostics, determines the cause and nature of the breakdown. To do this they have the most modern equipment. And the main thing is they know how to use it. Precise and qualitative diagnostics is what determines the success of the repair.
Troubleshooting
After an accurate diagnosis, the technician will inform you of the nature of the breakdown. The technician will tell you the plan of action and the exact price of Bosch Cooktop Repair and Service. You will know exactly which parts need to be replaced and the duration of the work. The professionals at our center have more than 20 years of experience repairing appliances from all well-known manufacturers.  In 90% of cases, repairs take only a short time.
Warranty formulation
After the repair is complete the technician will fill out an official warranty for the part and for his work – up to 3 months. This will allow you during this period to contact us with any questions and moments. And if necessary, our Bosch Cooktop Repair technician will come to you absolutely free of charge. But you should know that this is extremely rare, because our craftsmen know how to get your cooktop.
What breakages our specialists eliminate
The cooktop doesn't turn on.

One of the burners does not work.

If a heating element is out of order.

A damaged sensor that does not "listen" to commands. 

The hob shuts down by itself.

Chips and cracks in the glass ceramic cooktop.

Cooking surface does not heat.

Gas burner does not ignite.

Gas goes out while the cooktop is in use.

Electric ignition does not work.

Low gas flame.

Smoking burner, discoloration of gas flame.

Gas adjustment valve does not turn easily.

Gas leakage.
We advise the restoration of gas and electric devices to reliable specialists. Who has the necessary experience, technical knowledge and practical skills? Our technicians always carry state-of-the-art equipment for accurate diagnosis and Bosch Cooktop Repairs and Services. And most importantly, they are authorized to perform this type of work.
Household appliances are not the cheapest purchase, so you should not carry out repairs yourself so as not to exacerbate defects. If the maintenance is done by dubious repairers, you risk losing the right to warranty support. And there's also the chance of creating a hotbed of fire hazard in your home and paying twice to fix the same breakdown. Trust Bosch Cooktop Repair to the professionals in the business.
Don't procrastinate and order the service. It's our expertise to bring the comfort and hot dinner back to your home.
Appliance Service Center offers professional home appliance repair and maintenance services for all well-known brands. We can handle any repair, even the most complicated. Our experienced Bosch Oven Repair and Service technicians will find the cause of your appliance breakdown and fix it. And the three-month warranty is a guarantee of your peace of mind. After all, we know how to repair quality and reliability.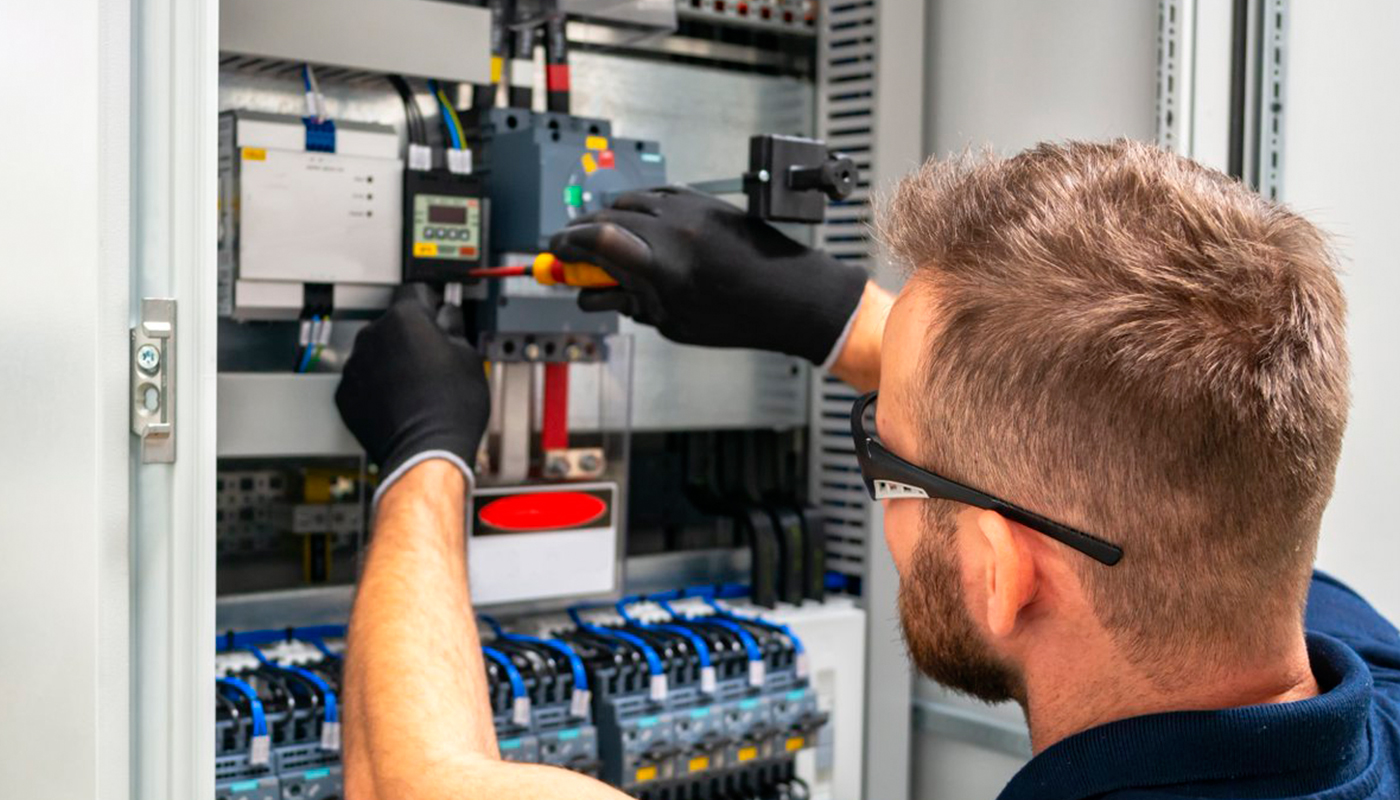 We use only professional equipment and tools, original spare parts, and high-quality consumables. Our technicians have 20 years of experience working with all types of household appliances from well-known brands. Specialists constantly improve their skills to provide you with high-quality services.
Frequently Asked Questions
Do you have questions about cooktop repair? Before you contact our operator, we encourage you to look at the frequently asked questions our customers have.
If the heat controls on your cooktop are not responding or not working properly, here are a few steps you can take:
Check the power supply.

Check the heating controls.

Check connections and wiring.

Contact a service center.
If you are not sure of your skills or experience, it is better to call the professionals for Bosch Cooktop Repair.
The time it takes for Bosch Cooktop Repair depends on several factors, such as the nature of the fault, the availability of the necessary parts and the workload of our service center.
For small problems that only require replacing some components or carrying out simple repairs, we can usually complete the repair in a single visit by a technician. This can take a few hours or even up to one day, depending on the complexity and scope of the work.
If you are experiencing a problem with the gas supply to your cooktop burner, it is recommended that you take the following steps:
Check the gas supply.

Check the gas faucet.

Check the gas nozzles.

Contact a professional.