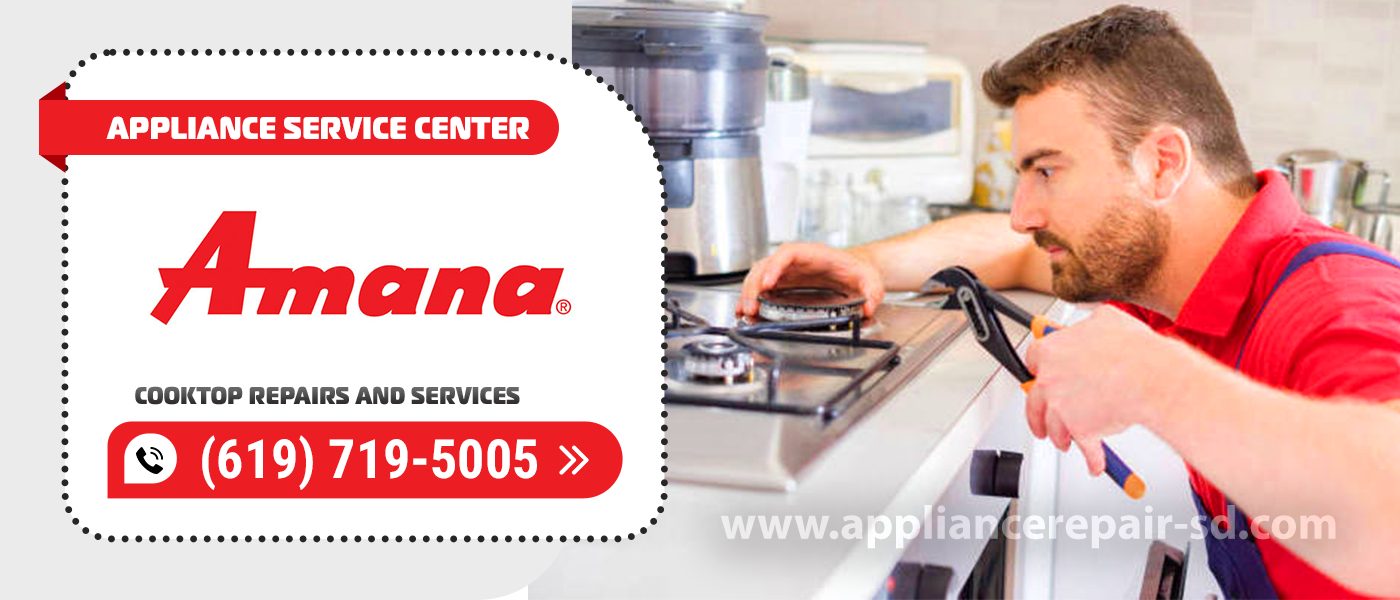 The Amana cooktop has long earned the trust and love of many homeowners in the kitchen. But like any appliance, even the most reliable can fail. Appliance Service Center is the right company to help you with all kinds of appliance repairs. Our technicians have been performing professional Amana Cooktop Repair in San Diego County for over 20 years. There are no breakdowns that our technicians can't fix.
Before you call our Amana Cooktop Repair and Service engineers and have them come to your home, read through some frequently asked questions. You may be having just such a problem with your appliance.
Why isn't the burner heating up?
This problem only applies to electric cooktops. The common cause is that the cooktop element has a malfunction. If this is the case, our Amana Cooktop Repairs engineers can replace the elements without a problem.
Why can't I adjust the temperature on my cooktop?
This can be a problem with any type of cooktop, whether it is electric, gas or induction. The cause could be a faulty ignition. Our Amana Cooktop Repair and Service engineers will determine if this is the problem. Once determined, they will be able to make the recommended adjustments.
If you have other questions, such as "why does my cooktop keep showing an error symbol?" Or "why is my cooktop not turning on?", Please call and have an Amana Cooktop Repair technician come to your home.
We are chosen for many reasons
Our engineers are fully trained and familiar with a wide variety of home appliance models. We repair both residential and commercial appliances. But one of the most important factors is not repair, but prevention of breakdowns. We provide scheduled service and maintenance of equipment.
Professionalism of our specialists and usage of original spare parts are the guarantee of quality repair. All our technicians regularly undergo training in the production of equipment to improve their skills.
We have direct contracts with manufacturers for supplying original spare parts. After all, original parts last much longer when used with care.
Our own parts warehouse makes Amana Cooktop Repairs and Services as fast as possible. After all, a technician on call already arrives with everything you need to diagnose and repair your surface.
Our prices are affordable. Specialists will never repair anything that can't be repaired. And they will repair what can be repaired. And they won't trick you into repairing parts that don't exist. At the end of his work technician will issue a statement of work and provide a 3-month warranty.
Warranty card – a guarantee of your peace of mind. We know how to repair your appliances reliably and efficiently, so you do not have to come back to us. Unless you need extra help.
Our company policy – to leave a satisfied customer and repair equipment. And this is not just empty words. You can read reviews of grateful customers on our website. But the best proof of our professionalism is the fact that we are recommended to our friends and acquaintances. As well as repeated treatment.
So, if your electric or induction cooktop is malfunctioning, don't hesitate to use our easy and quick online booking form. Alternatively, you can call us for a consultation on your concern. Also, call for an Amana Cooktop Repair technician at your convenience. We are open seven days a week.
To extend the life and proper operation of your appliances, ongoing maintenance of your appliances is essential. Depending on the type of appliance, maintenance may include different jobs. It is recommended that appliances be serviced at least once a year. Small appliances can be serviced by yourself. Large appliances, on the other hand, should be serviced by professionals.
Appliance Service Center is a service center authorized by many manufacturers. We have all the necessary documents, our technicians are certified professionals, and our arsenal is made up of the latest tools and parts. We have been responsible to you and to the appliance manufacturers for over twenty years. We back our warranty on Amana Cooktop Repair and Service.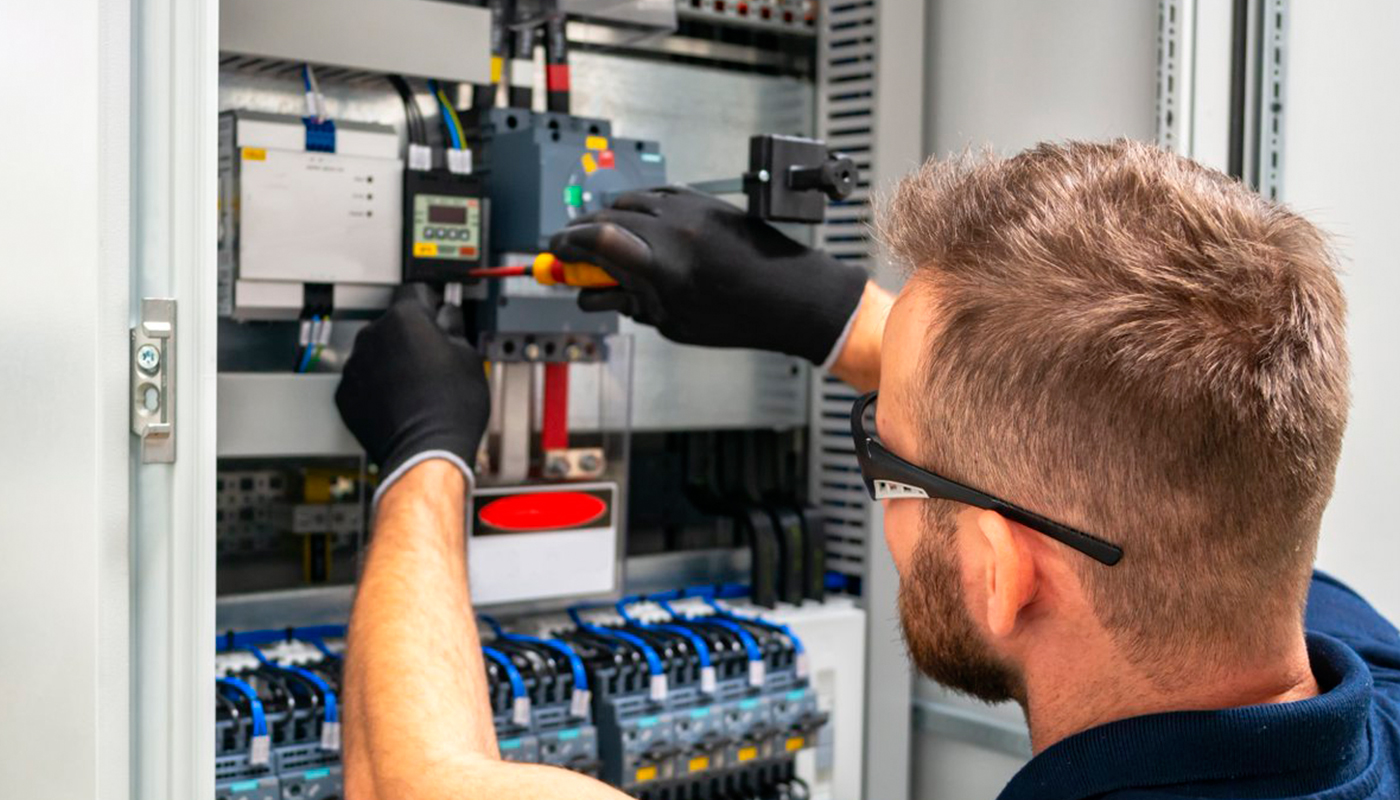 We use only professional equipment and tools, original spare parts, and high-quality consumables. Our technicians have 20 years of experience working with all types of household appliances from well-known brands. Specialists constantly improve their skills to provide you with high-quality services.
Frequently Asked Questions
Do you have questions about cooktop repair? Before you contact our operator, we suggest you look at the frequently asked questions of our company's customers.
There may be several reasons for this:
Electrical problem.

Damaged heating elements.

Problems with temperature controls.

Damaged electrical contacts.

Problems with the electronic control board.
If you are having trouble heating your burners, it is recommended that you contact a qualified Amana Cooktop Repair technician so that they can diagnose the cause of the problem and make the necessary repairs.
Of course, we offer a free estimate for Amana Cooktop Repair. Our team of experienced technicians and repair specialists will be happy to inspect your stove and identify any malfunctions. 
If your stove has completely stopped working, here are a few steps you can take to try to fix the problem:
Check the power supply.

Check the controls and buttons.

Check the electrical connections.

Contact a professional.
It is important to remember that Amana Cooktop Repair can be complicated and require specialized skills