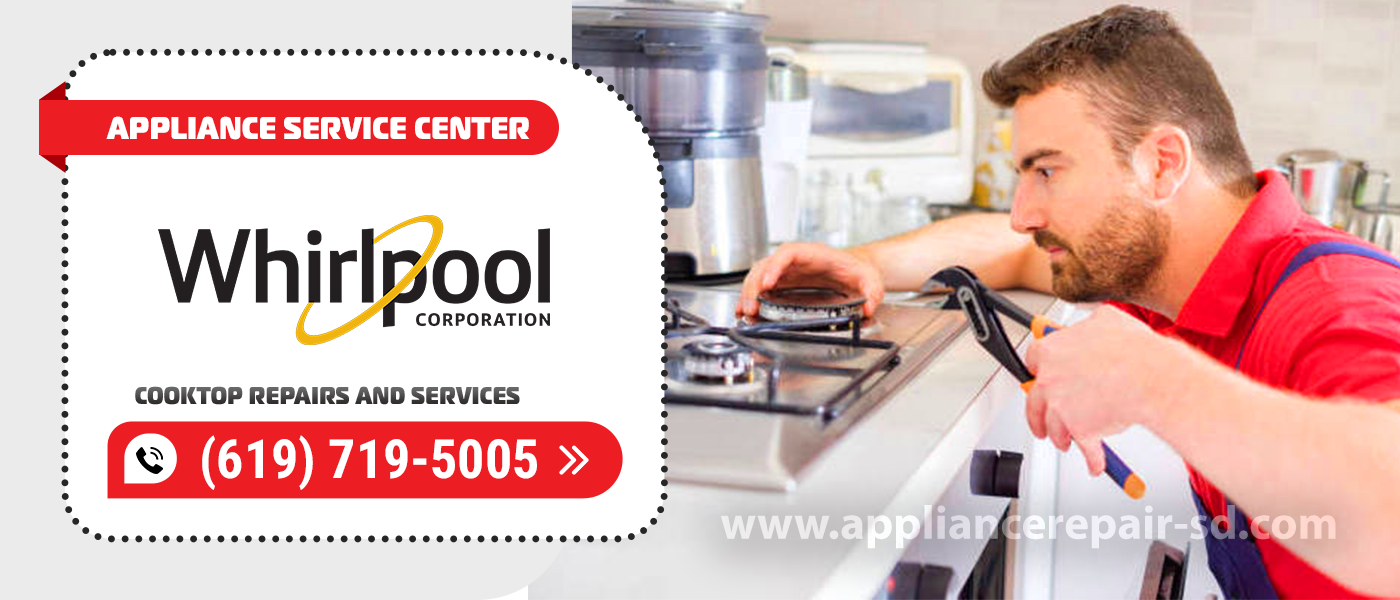 For people who prefer to buy their appliances from reliable and well-known companies, the need for repairs does not arise as often, but becomes more complicated when the warranty period ends or if the official service center is far away and it takes a long time to get there. At Appliance Service Center, we believe that people who choose premium electronics should also receive quality service, so we offer only the best Whirlpool Cooktop Repair in San Diego County.
Why this company?
Appliance Service Center offers quality and professional Whirlpool Cooktop Repair and Service. Skilled technicians will perform all necessary troubleshooting and diagnostic work.
On-site electric cooktop repair is performed right at your home. The specialists at our company perform Whirlpool Cooktop Repairs.
We perform Whirlpool Cooktop Repair and Service of any complexity during and after the warranty period. There is no need to bring your cooktop into the service to repair it, all 100% of repairs are done at the customer's home.
Applying for repair of your cooktop service, you can be sure that the performance of the device will be restored as soon as possible. To place an order for repair, simply call the dedicated phone number of the reception of orders or fill out the contact form.
Our operator will agree with you on a convenient date and time to visit the wizard. On most visits, our technicians arrive with the right Whirlpool Cooktop Repair parts.
Main malfunctions of electric cooktops
Modern models of electric cooktops are very reliable, so breakdowns are most often caused by improper operation and maintenance. The most common factors that lead to the breakdown of electric cooktops are:
Mechanical damage to the cord or plug.

Improper operation of the mechanical/electronic controls.

Blown heating elements.

Failure of electronic components.
Increased cooking time – the upper heating element is broken
If the upper heating element is worn out, then it will show characteristic black spots, swelling – signs of wear or holes – a sign of short circuit. You will have to replace this part with a new one. To do this, call a Whirlpool Cooktop Repairs and Services technician.
One or more burners do not turn on
The burner does not turn on or heats unevenly. Chances are one of the parts is broken and you'll need parts for your electric stove (thermostat, relay, heating element, etc.).
Cooktop will not turn on
In this case, the causes of the malfunction can be both external and internal. In most cases, this is due to a violation of the power supply: lack of voltage in the network, faulty sockets, plug or cord. Therefore, first, before you blame the technique, you need to make sure that there is voltage in the socket.
Most often, the cord is damaged in the place where it comes out of the body of the electric cooktop. This can occur due to improper transportation, as well as when you move the cooktop. It happens that the plug or cord is melted because of high temperatures.
Power surges can disable the internal electronic components, causing the electric stove not to turn on. Only a qualified technician will be able to determine the exact cause of this kind of malfunction and perform Whirlpool Cooktop Repair.
Burners not working (all or part of them)
If one or more burners do not work, the first thing you should pay attention to is the presence of voltage in the sockets. Cutting off electricity throughout the apartment is an obvious factor, so the cause is most likely in a faulty socket or switchboard-distributor.
If everything is okay with the power supply, then most likely the problem lies in a malfunction of the following components of the electric cooktop:
A blown heating element.

Faulty burner power switches.

A short circuit to the case.

Incorrect operation of the control unit.
Appliance Service Center of the highest quality and at the most affordable price is available to you 24/7! All you have to do is call the listed phone number for Whirlpool Cooktop Repair and Service or leave a request on our website and the perfect solution is just around the corner!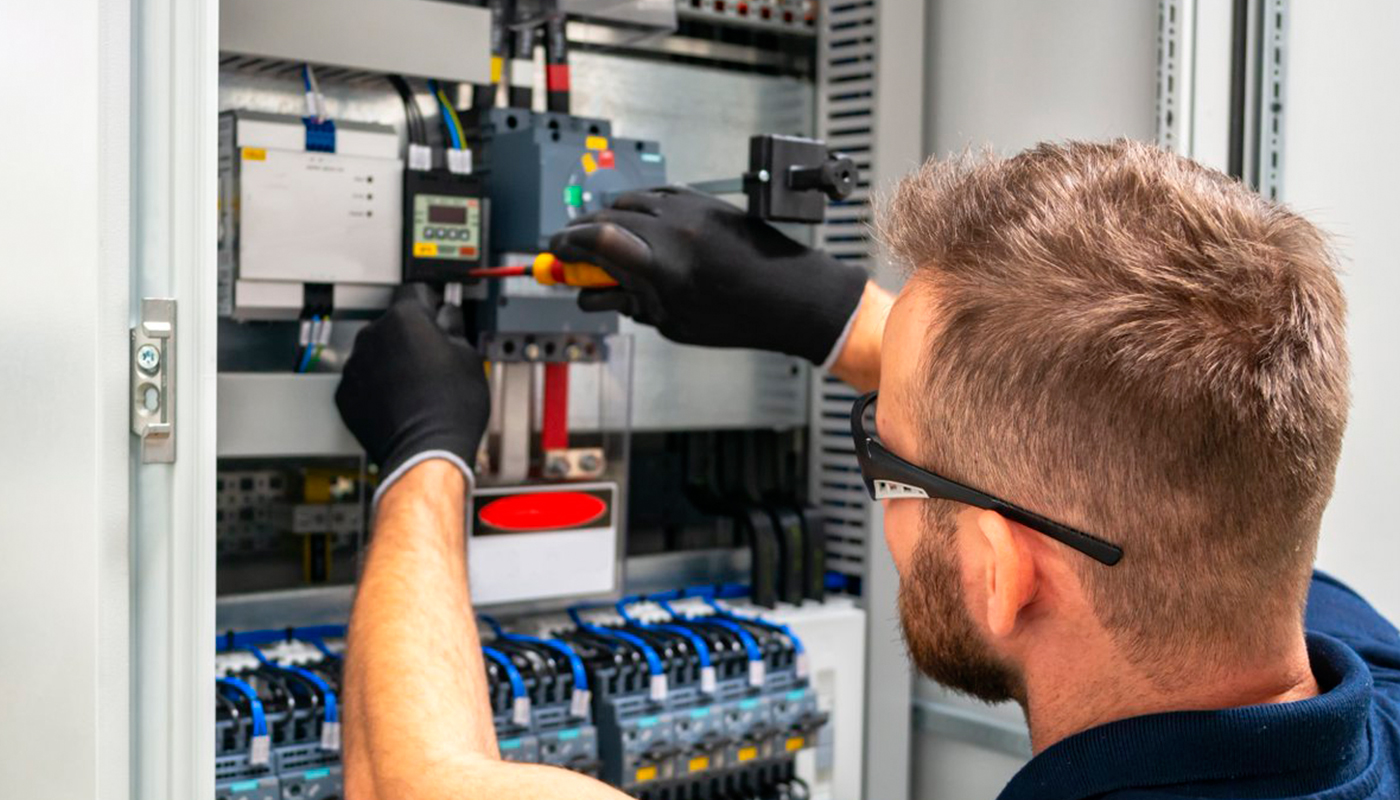 We use only professional equipment and tools, original spare parts, and high-quality consumables. Our technicians have 20 years of experience working with all types of household appliances from well-known brands. Specialists constantly improve their skills to provide you with high-quality services.
Frequently Asked Questions
Do you have questions about cooktop repair? Before you contact our operator, we suggest you look at the frequently asked questions that our company's customers ask.
If you have sufficient knowledge in Whirlpool Cooktop Repair, then follow the general steps below:
Disconnect power.

Identify components.

Check for damage.

Check with a multimeter.

Replace component.
On behalf of our company at Whirlpool Cooktop Repair, we would like to confirm that we have the necessary certifications and licenses to prove our expertise in cooktop repair.
Our technicians receive specialized training and have the appropriate certifications issued by hob manufacturers or institutions accredited in the industry. We are willing to provide documentation of our certification and licensing if needed.
If your induction cooktop does not detect cookware or does not activate the burner, the following steps are recommended for Whirlpool Cooktop Repair:
Check cookware compatibility.

Check that the cookware is positioned correctly.

Clean the cooktop surface.

Reset.

Contact a professional.