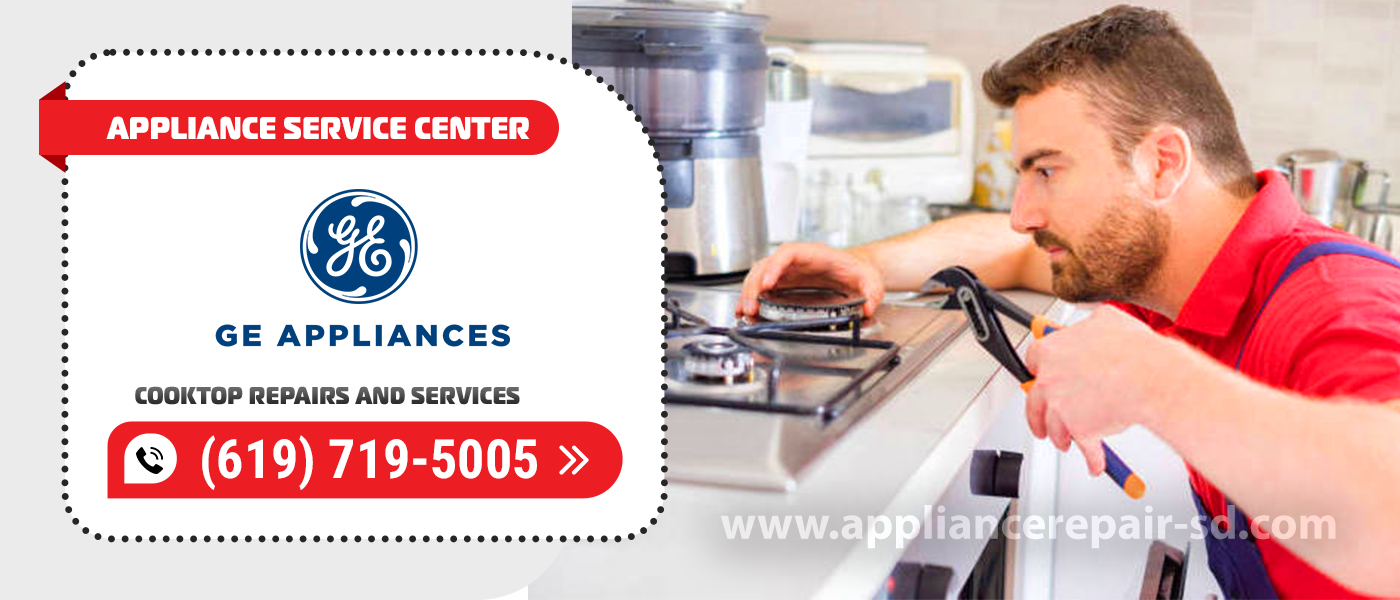 Cooktop have recently deservedly gained high popularity among hostesses. Among the advantages are fast heating, compactness, and size. But regardless of the type, manufacturer and proper care, cooktops, unfortunately, sometimes malfunction. Our Appliance Service Center technicians repair cooktops, glass ceramic cooktops, gas cooktops, induction cooktops at home or in the service center shop. We provide quality GE Cooktop Repair in San Diego County.
Our company has been in business since 2001.Our team includes skilled GE Cooktop Repair and Service technicians who have over 20 years of experience.
The main causes and errors of cooktop operation
Noises when the induction cooktop is working
Cause: Induction heating sends electric waves to the bottom of the cookware, which causes its surface to vibrate.
Remedy: This is a normal operating noise and does not indicate a malfunction.
Cookware vibrating or crackling
Cause: this noise is created by cookware made of layers of different materials.
Remedy: replace the cookware or change the product that is cooked in it. As unbelievable as it may sound, the type of product is also one of the factors affecting the sound made by the panel.
Fan noise
The reason: all induction cooktops have a fan that cools the cooktop and its parts. Depending on the degree of heating and the number of cooking zones in operation, the noise level also depends on it.
Remedy: even after the unit is turned off, the fan will run to cool the hot areas. Our GE Cooktop Repairs will fix the problem.
Causes of glass-ceramic cooktop breakdowns
Sensors do not respond to touch and other actions
Cause: System failure or overheating due to prolonged operation.
Remedy: Disconnect the hob from the power supply for a few minutes, then reconnect it and press the on/off key. If this operation does not help, contact GE Cooktop Repair and Service.
Sensors do not respond well
Cause: panel is dirty/powerful external flashing light.
Remedy: clean the panel and make sure it is dry/remove the source of external light or place the panel out of its reach. GE Cooktop Repair technicians will be able to perform these troubleshooting.
The panel shuts down by itself and an unfamiliar message appears on the display
Cause: Device is dirty/water spilled/places foreign objects.
Remedy: Clean the surface/wipe it down with a dry cloth/remove any excess material from the panel.
Causes of electric cooktop malfunctions
The cooktop shuts off
Cause: all burners are set to heating level 00/the control panel is dirty, water has been spilled/a foreign object is present.
Remedy: If none of the burners is set to heat, it shuts down/clean the cooktop and wipe it with a dry cloth/remove an object.
Sensors do not respond to pressing
Cause: overheated cooktop, dirt, etc.
Remedy: Unplug the device, wait a few minutes, and plug it in again. If you have not been able to fix the problem yourself. Contact a professional GE Cooktop Repairs and Services.
Gas and combination cooktop
Due to the nature of the energy resource (gas) used, we urge you not to make repairs yourself and contact our service center! There is a high risk of an explosion! Our GE Cooktop Repair specialists will determine the nature of the breakdown in no time and can fix it with ease.
If your cooktop has malfunctioned, the right solution is to have the unit diagnosed in the Appliance Service Center by our technician. Cooktop is a complex household appliance, and self-repair can lead to deterioration of the equipment. The skilled technicians at GE Cooktop Repair and Service can solve your problem quickly.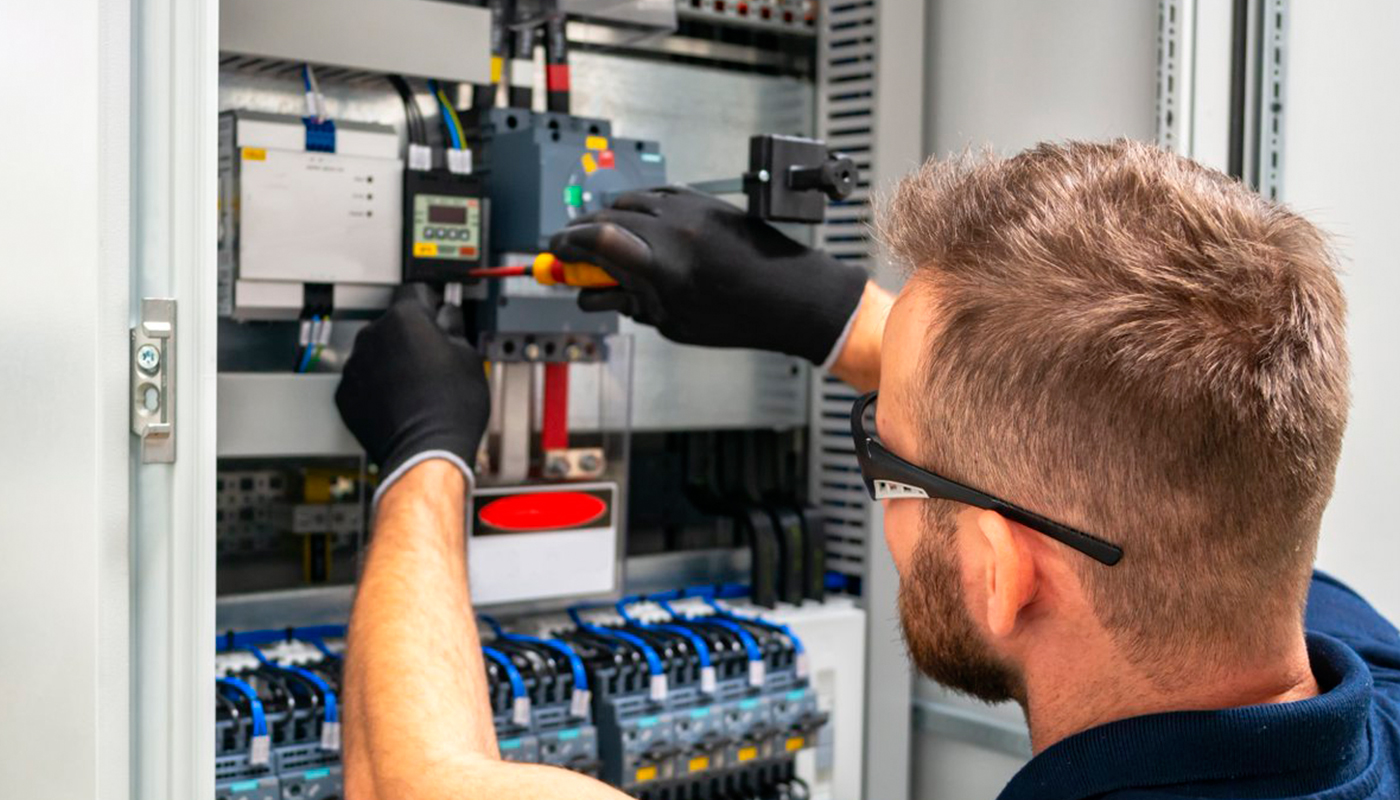 We use only professional equipment and tools, original spare parts, and high-quality consumables. Our technicians have 20 years of experience working with all types of household appliances from well-known brands. Specialists constantly improve their skills to provide you with high-quality services.
Frequently Asked Questions
Do you have questions about cooktop repair? Before you contact our operator, we suggest you look at the frequently asked questions that our company's customers ask.
If you are experiencing noise or vibration while your cooktop is running, here are a few steps you can take during GE Cooktop Repair: 
Check the installation.

Check the level.

Check the support feet.

Check the heating elements.

Clean and check the ventilation.

Contact a service center.
As a GE Cooktop Repair company, we offer the following advantages that can set us apart from other companies:
Professionalism and experience.

Official service center.

Warranty on repairs.

Quick and efficient service.

Individual approach.

Competitive prices.
As a result, our company is distinguished by its professionalism, official status of service center, warranty on work and spare parts, fast and personalized service, and competitive prices.
Here are some recommendations for performing such maintenance:
Regular cleaning.

Cleaning the burners and covers.

Checking connections.

Checking the power controls.

Professional maintenance.