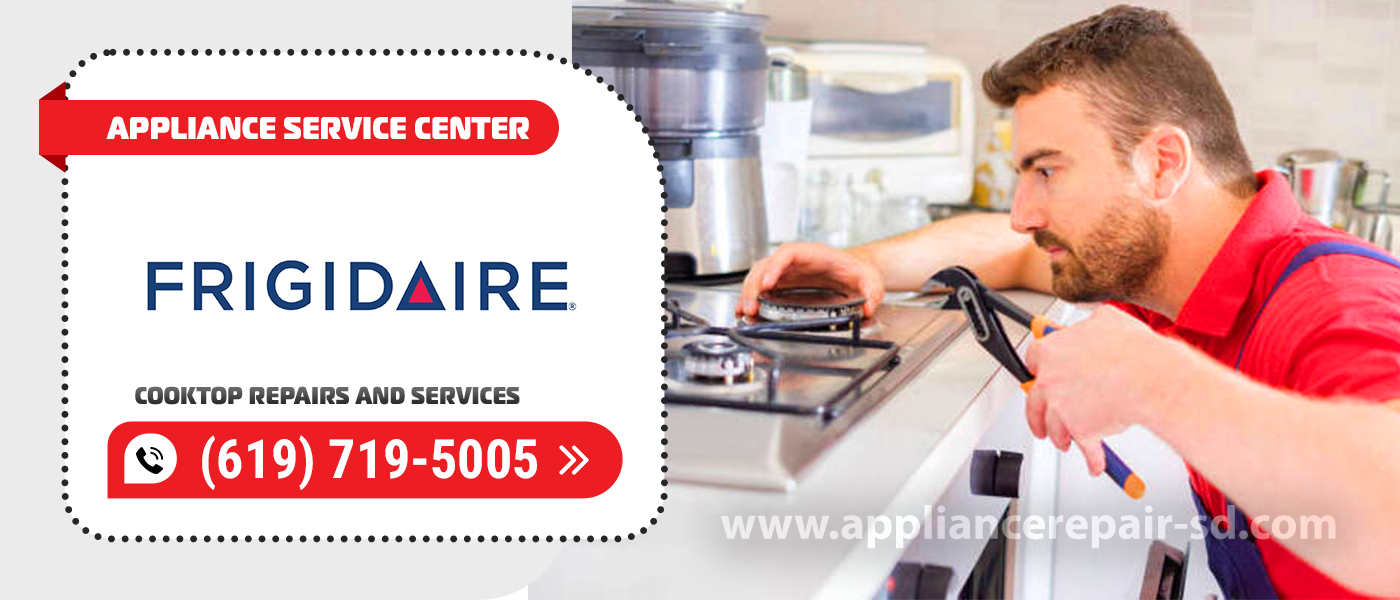 Frigidaire Cooktop Repair
What should you do if your Frigidaire cooktop fails? First, do not panic and do not run to the store for a new one. And secondly – contact the professionals of the Appliance Service Center. Since 2001 our company has been servicing and repairing different types of home appliances. For many years our technicians have thoroughly studied equipment and know everything that can break. Most importantly, we know how to perform quality Frigidaire Cooktop Repair in San Diego County.
If you have a need for cooktop repair, don't try to repair it yourself. It's risky – you could injure yourself and worsen the condition of the equipment. Up to its complete failure. Trust Frigidaire Cooktop Repair and Service to professionals. It's the key to your peace of mind and comfort in the kitchen.
Causes of cooktop breakdowns
Blown fuse.

Improper use.

Broken contacts.

Improper care with prohibited means.

Damage to the cable.

Thermostat defective.

Faulty heating element.

Problems with the hob electronics.
Possible cooktop breakages
Does not switch on.

One or more cooking zones do not work.

Sensor doesn't work.

It heats up badly.

Very hot, it works and won't turn off.

Cracked ceramic glass surface.
Procedure of work
Issue an order by phone or on a site
Our manager will contact you to clarify the model and brand of your appliance, the operating time and the nature of the breakage. As well as agree a convenient time of our masters Frigidaire Cooktop Repairs to your home.
Failure diagnosis
The repairman arrives on the scene with all the necessary equipment for diagnosis. Diagnostics usually take about 30 minutes. And after that the specialist will let you know the plan of the necessary work and its cost.
Troubleshooting
It's easy for a technician to get started with Frigidaire Cooktop Repair and Service. He always has all the necessary original accessories, modern equipment, and his own experience at hand. In 90% of cases the repair takes one day.
Acceptance of the work by the owner on warranty formulation
You accept the work and only then pay for the services. The master will provide an act of work and write a three-month warranty.
Our company provides full service and support to its customers. We always tell you and show you how to handle the technique to avoid repeated failures. Carry out routine maintenance equipment, diagnosis of wear and tear nodes. After all, professional advice – is the increase in life of your devices.
Working with us you get
Working cooking cooktop
Our Frigidaire Cooktop Repair technicians are true professionals who have over 20 years of experience. They regularly complete apprenticeships at manufacturers' factories to improve their professionalism.
Complete service from the comfort of your home
We take care of all the dirty and complicated work.
Original parts.
We don't work with cheap replacement parts of dubious manufacture. We are responsible to you and the appliance manufacturers who are our partners.
The shortest turnaround time for Frigidaire Cooktop Repairs and Services.
One day is all it takes for us to get to the bottom of it and fix it.
A three-month guarantee on the services we provide
At the end of Frigidaire Cooktop Repair, our technician will issue an official warranty for all their work and services. But this is just for your peace of mind. We know how to repair your appliances properly, so they don't break down again.
On our website you can see the approximate prices for the services we provide. And as you can get acquainted with the reviews of grateful customers. We work openly and we are responsible to every customer who turns to us for help. But the best testimonial is that our clients come back to us again and again. They also recommend us to their friends and relatives.
Appliance Service Center – cares about your name. Reputation is not just a word to us. We are ready to take the hassle out of faulty appliances. And put them on the shoulders of the experienced Frigidaire Cooktop Repair and Service technicians at our service center. Save your personal time for more important things! And leave the hassle of repairs to us!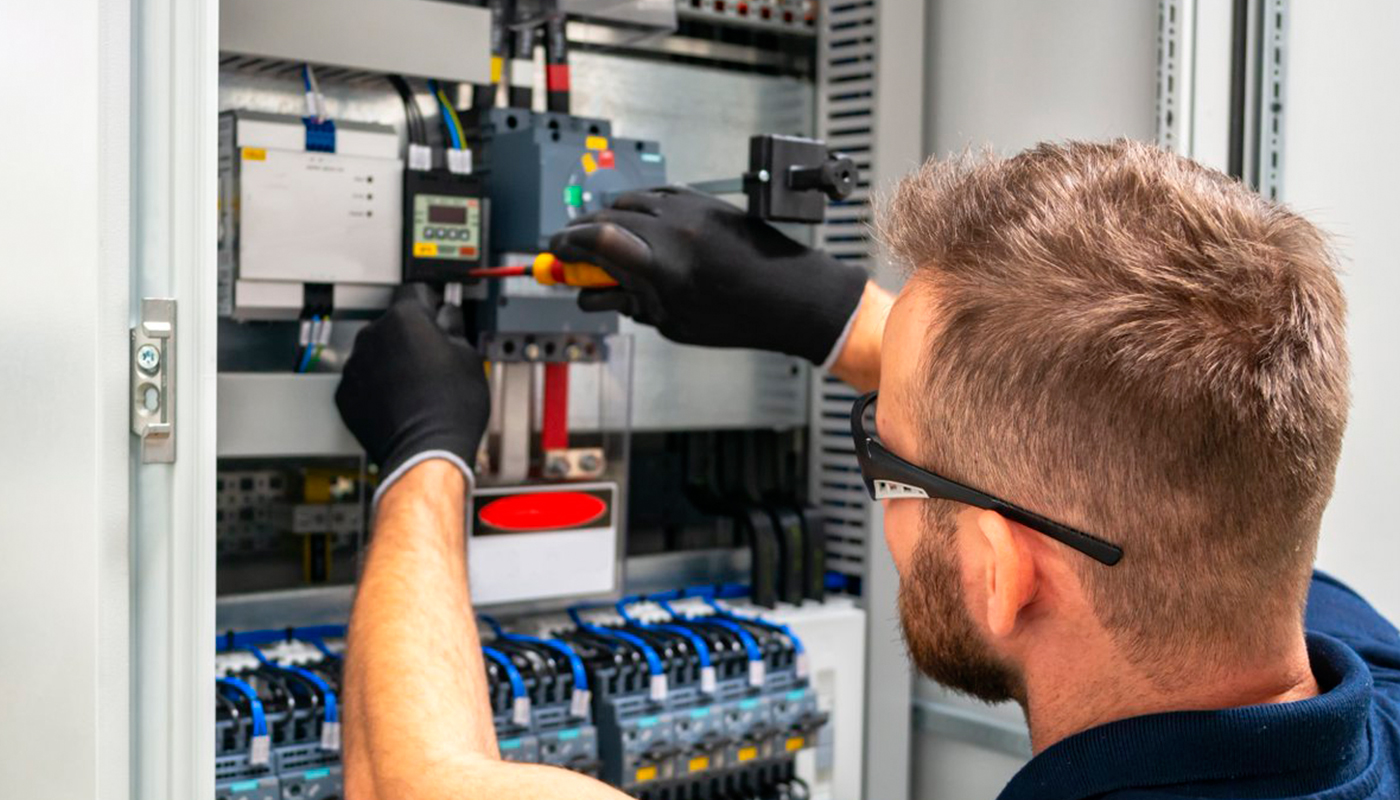 We use only professional equipment and tools, original spare parts, and high-quality consumables. Our technicians have 20 years of experience working with all types of household appliances from well-known brands. Specialists constantly improve their skills to provide you with high-quality services.
Frequently Asked Questions
Do you have questions about cooktop repair? Before you contact our operator, we suggest you look at the frequently asked questions that our company's customers ask.
If you have the necessary knowledge on Frigidaire Cooktop Repair, here are some general steps you can take:
Turn off the power.

Identify the damaged component.

Remove the control panel.

Disconnect the old component.

Install the new component.

Check the operation.
As a Frigidaire Cooktop Repair company, we typically provide a warranty on the parts we install when we replace them. However, specific warranty terms and conditions may vary depending on the manufacturer of the parts and other factors.
We recommend that you contact us for details of the warranty terms that apply to the installed parts in your particular case. Our team will be happy to provide you with all the information you need and answer your warranty-related questions.
The following steps are recommended:
Safety is important.

Stop using the damaged area.

Clean and inspect the damaged area.

Contact a service center.

Observe safety precautions.
It is important to remember that Frigidaire Cooktop Repair should be performed by professionals to ensure the safety and proper functioning of the unit.