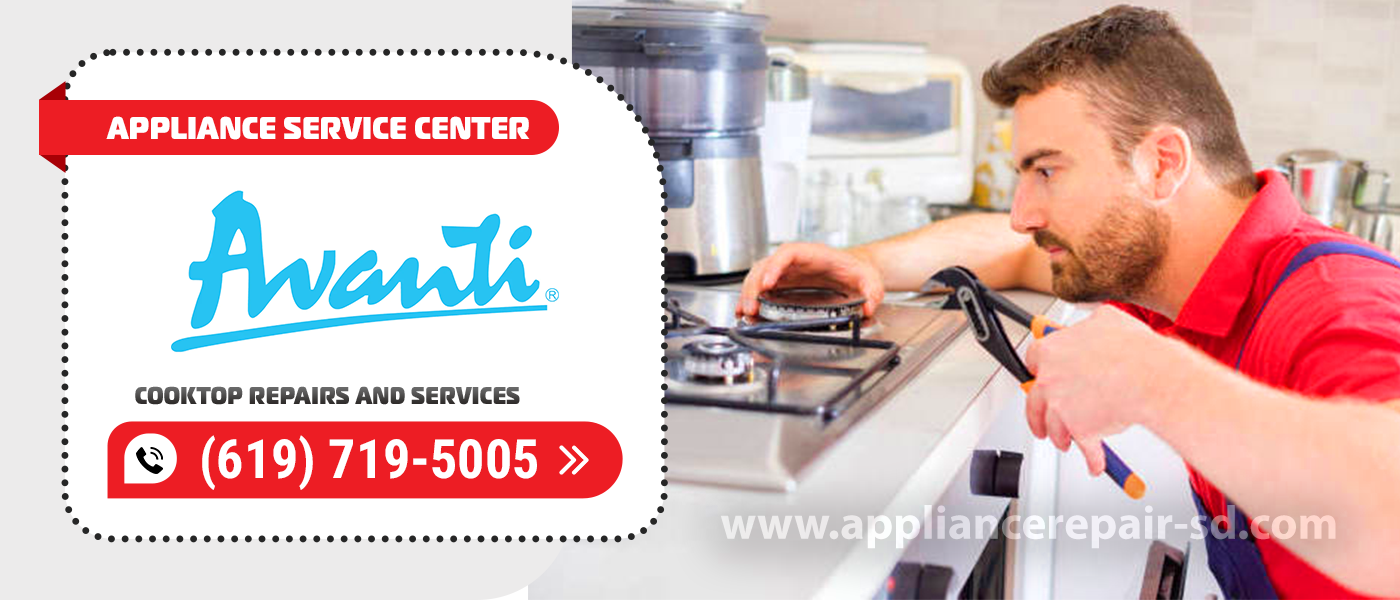 Do you need fast and high-quality equipment repair? Then come to us! Appliance Service Center has been professionally repairing household and commercial appliances since 2001. We know firsthand that even the most reliable and quality Avanti cooktop can break down. All you must do is order Avanti Cooktop Repair in San Diego County from us. And your kitchen helper works like new. 
Breakdowns in appliances can occur for many reasons: power surges, wear and tear on parts, and rough handling. But most often it is a banal failure to follow the rules of use. Or a heavy wear and tear of the parts.
Attempts to save money on calling a master and repair the breakage yourself often make the malfunction even more complicated than it was. And such savings are then costly. Do not try to troubleshoot and change the burnt parts yourself. After all, you can spoil the repair technique quite well. It is better to contact a service center that specializes in Avanti Cooktop Repair and Service.
Plus, our technicians are affordable for everyone. We charge exactly what it costs to fix it. We only fix things that can be repaired. And we only replace parts that can no longer be repaired. For Avanti Cooktop Repairs you pay exactly what it costs.
Every customer is valuable to us. We understand how important it is for your kitchen appliances to work properly. When you place an order, 95% of the time, our technician will come to you the same day. The technician will quickly and efficiently determine the cause of the breakdown and perform Avanti Cooktop Repair and Service at the highest level.
What kind of breakdowns do our specialists face?
A burner is not working.

Cooktop won't turn on at all.

Cooktop won't turn off.

Gas burner does not ignite.

Gas goes out while the cooktop is in use.

Electric ignition does not work.

Poor gas combustion.

Gas adjustment tap does not turn easily.

Gas leakage.

All these and many other problems you may encounter will be easily solved by our specialists.
Our firm provides the following types of service
Disassembly / installation of the cooktop from the kitchen set.

Diagnosis of failure with modern tools and devices.

Repair of electrical boards, flashing.

Elimination of loss (leaks) of gas.

Reconnecting equipment to a separate electric line.

Replacing, cleaning burners.

Replacement of sensors, relays, control module, thermostats.

Replacement of mechanical damages of glass, ceramics.
What is the key to our success and your trust?
We provide high quality and fast warranty

Avanti Cooktop Repair.

We take responsibility for the quality of our service both to the manufacturers and to our customers.

We only work with original parts. We never deal with low-quality counterfeits.

Professional

Avanti Cooktop Repairs and Services

requires professional equipment. Our service engineers have all the necessary equipment and are fluent in it.

Our craftsmen are certified by top appliance manufacturers.
How we work
You can leave your request online or by phone. A manager will contact you and specify the nature of the breakdown, the model, and the operating time of your cooking surface.

Master

Avanti Cooktop Repair

arrives at a convenient time for you. The specialist already has everything you need for repair and diagnosis.

We carry out diagnostics and repairs using original parts and modern equipment.

Master after work provides an official guarantee of 3 months. But it is only for your peace of mind and confidence. We are more than confident. You will not have to contact us again. Unless you have broken some other equipment.
Global quality repair appliances of any class and type, based on the right choice of service center, which will provide all the necessary services at the highest level. Choosing Appliance Service Center, our customers get a wide variety of services not only to repair appliances. But also planned service, advice on the operation and prevention of failures, as well as a quality guarantee on Avanti Cooktop Repair and Service.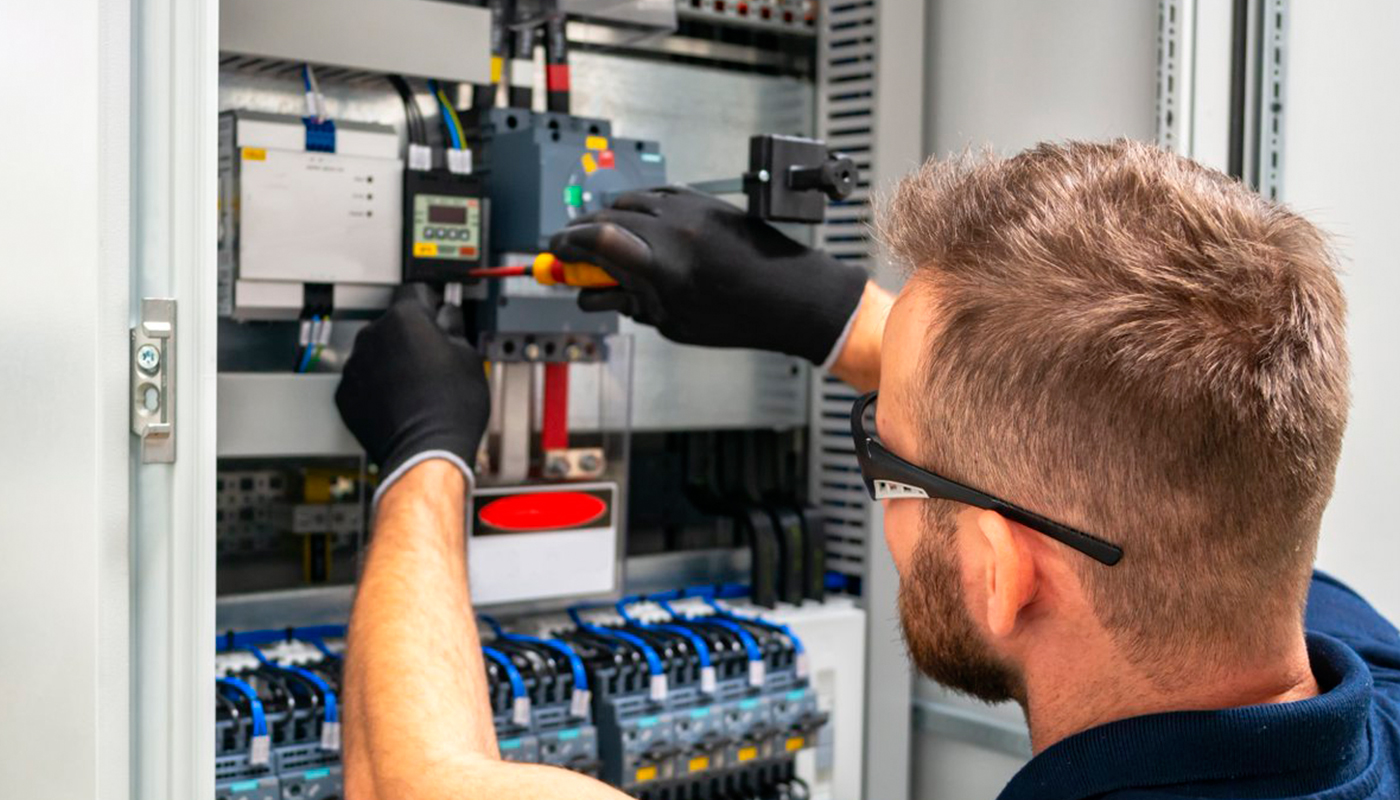 We use only professional equipment and tools, original spare parts, and high-quality consumables. Our technicians have 20 years of experience working with all types of household appliances from well-known brands. Specialists constantly improve their skills to provide you with high-quality services.
Frequently Asked Questions
Do you have questions about cooktop repair? Before you contact our operator, we suggest you look at the frequently asked questions that our company's customers ask.
Here are a few steps you can take to solve this problem:
Turn off all elements of the cooktop.

Locate the electrical panel.

Replace the fuse or reset the circuit breaker.

Check the power supply.
If the problem with the blown fuse or tripped circuit breaker occurs again after replacing or resetting, it is recommended that you contact an electrician for additional diagnostics and Avanti Cooktop Repair.
We warranty Avanti Cooktop Repair for a specified period of time. The length of the warranty depends on the nature of the repair and the components being replaced. If, during the warranty period, there are problems related to the repairs we have carried out, we are obliged to repair these problems or replace the defective components free of charge.
Here are some of the possible causes and recommendations:
Gas leakage.

Incorrect burner adjustment.

Irregular service and maintenance.

Damaged or worn components.