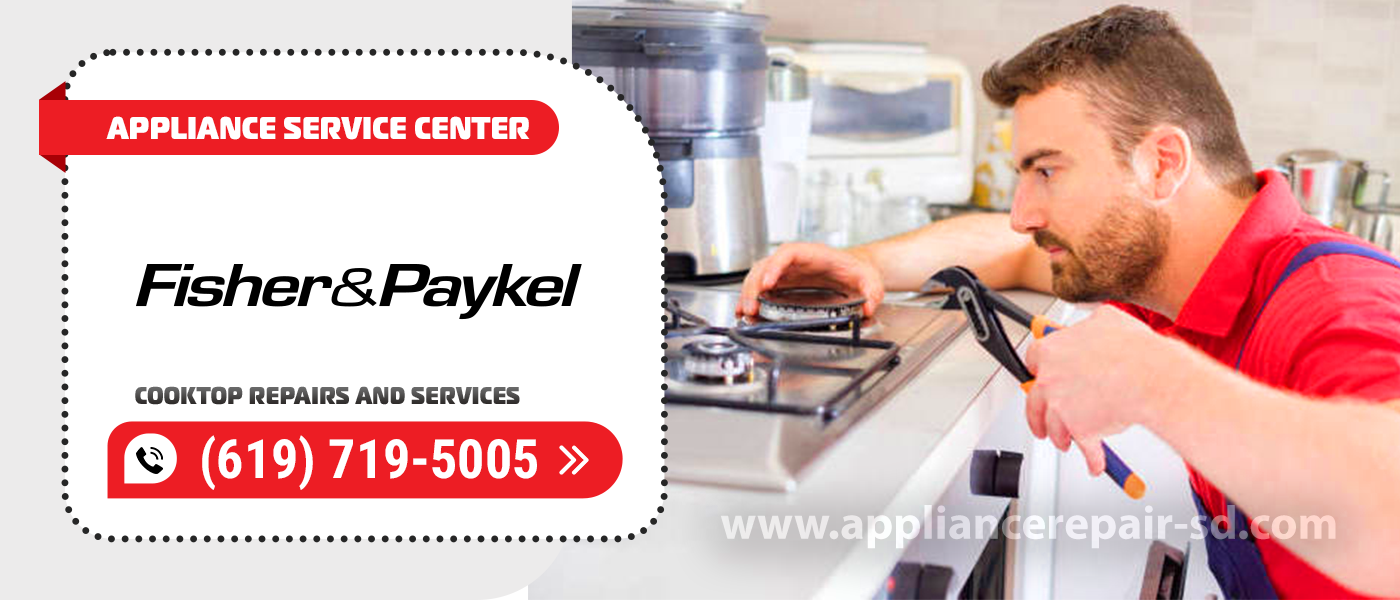 Fisher&Paykel Cooktop Repair
Fisher & Paykel cooktops have long earned the trust and love of many American women. But even the most reliable appliances can break down over time. For more than 20 years Appliance Service Center is engaged in professional and quality repair of household appliances. Highly skilled craftsmen will promptly perform Fisher & Paykel Cooktop Repair in San Diego County. And they will provide a warranty upon completion of their work.
Cooktops help housewives, but they also add problems when they malfunction, triggering serious disasters. To avoid the situations in which our ancestors found themselves, deprived of a comfortable life, it is necessary to promptly repair the malfunctioning appliances. Return to their modern abode a pleasant predictability.
Most often users complain that the cooktop does not turn on
The reasons can be:
Lack of voltage in the socket.

Circuit failure. Namely, a burned fuse and a broken contact, overheating of the sensor, a faulty cable.
Specialist Fisher&Paykel Cooktop Repair and Service can determine the exact cause.
Owners of induction cooktops most often complain about
The unit shuts off immediately after being switched on or does not turn on at all.

Induction provides an insufficient degree of heat.

The cooktop lives its life, turning on by itself, even when there is no pan or kettle on the burner.

The panel does not work at all.
All of these and many other breakdowns can be easily fixed by a Fisher&Paykel Cooktop Repairs specialist.
Do you want your induction cooktop to enjoy trouble-free operation? Use the right pots and pans! The instructions for each product detail which cookware can be used on that cooktop. The bottoms of pots and pans must be perfectly flat. Even millimeter nicks or concavities provoke a decrease in the performance of the unit. Do not neglect the advice, and you will be happy in the form of a delicious dinner!
The most common problems of gas-fueled kitchen helpers are
Problems with gas ignition.

The gas does not come to the burner.

Fisher&Paykel Cooktop Repair and Service

technicians can pinpoint the exact cause of the breakdown and fix it.
Minor malfunctions can be repaired on your own if you've had previous experience with repairs. Or the surface still needs to be replaced, and it will not be a shame to throw it away if unsuccessful. But to fix an expensive unit, it is better to invite a specialist Fisher&Paykel Cooktop Repair. Experimenting with appliances and electricity is not always the best place for heroism. The consequences can be unfortunate not only for the equipment, but also for the user himself.
Why customers choose us
We provide emergency

Fisher&Paykel Cooktop Repairs and Services

– in most cases, our technician will come and do all the work on the day of call.

We work only with original spare parts from the manufacturer. This is a guarantee of the quality of our repairs and the longevity of the appliance.

Quality of repair. Our technicians try to do their work as quickly as possible without sacrificing quality. Upon completion of

Fisher&Paykel Cooktop Repair

, the technician will provide a three-month warranty on all their services.

Our technicians regularly improve their professionalism through apprenticeships at the manufacturer's factories.

Licensed technicians fix breakdowns of any degree of complexity. We can bring back to life from the simplest to the newest equipment.

For more complex repairs, we have a dedicated repair shop. Equipped with all necessary equipment for such repairs.

Among other things, our technicians will tell you how to prevent possible breakdowns and advise on preventive measures. It is important to us that you are satisfied with the quality of our work!
Appliance Service Center adheres to a strict sequence of actions when repairing appliances. We accept and process the request, conduct a free diagnosis, suggest a way to solve the problem, and perform Fisher&Paykel Cooktop Repair and Service. As a result, you get your appliance back in full working order, just as it was when you bought it.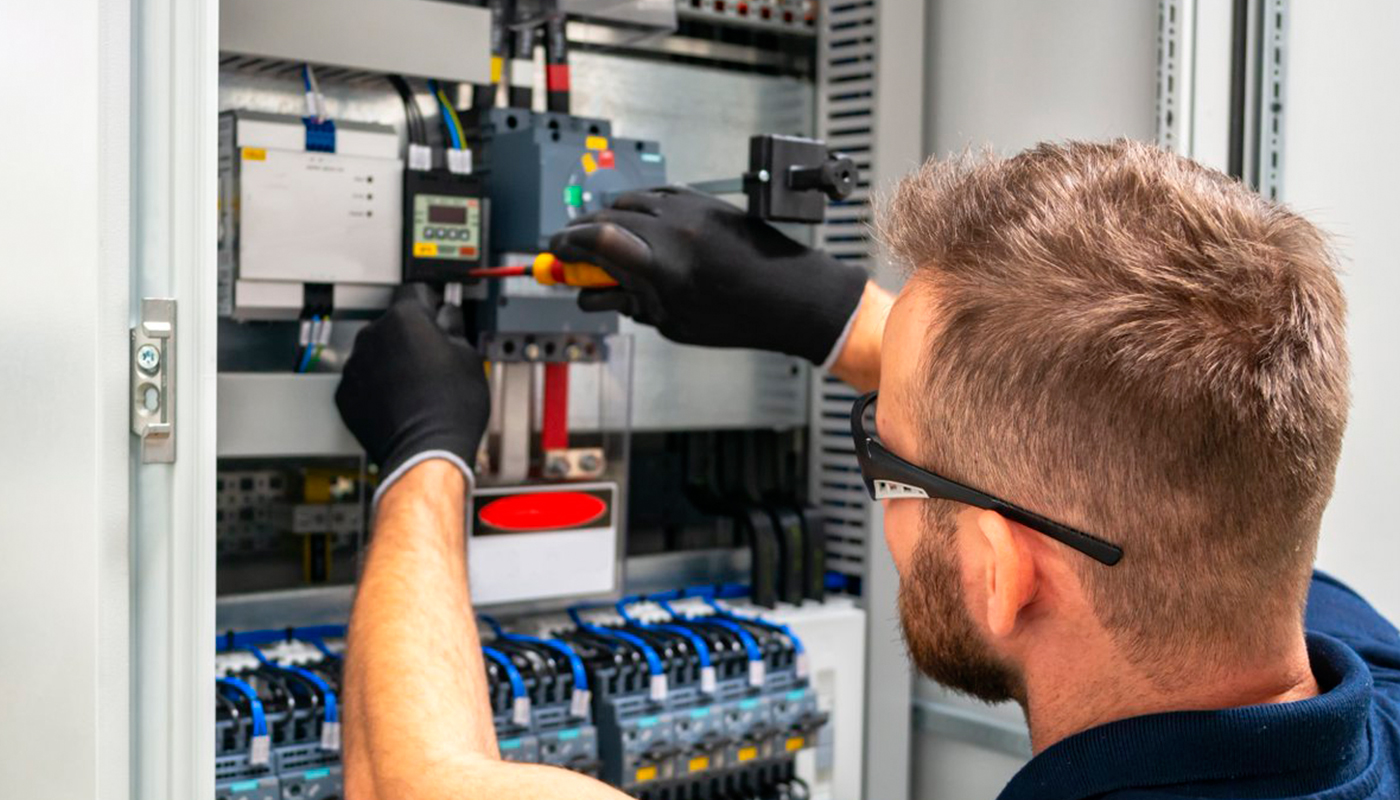 We use only professional equipment and tools, original spare parts, and high-quality consumables. Our technicians have 20 years of experience working with all types of household appliances from well-known brands. Specialists constantly improve their skills to provide you with high-quality services.
Frequently Asked Questions
Do you have questions about cooktop repair? Before you contact our operator, we advise you to look at the frequently asked questions that our company's customers ask.
Here are some tips that can help solve the problem:
Clean the burners.

Check the level.

Check the wiring.

Use the right cookware.

Replace the burners.

Contact a

Fisher & Paykel Cooktop Repair

technician. 
As a cooktop repair company, we try to use genuine parts from the manufacturer if they are available. Original parts provide the best compatibility, reliability, and longevity for your cooktop. Our goal is to provide quality and reliable Fisher & Paykel Cooktop Repair, so we choose parts that meet high standards and ensure that the surface functions properly after repair.
If your cooktop control panel is not displaying information or not working correctly, I recommend the following steps:
Check the power supply.

Reboot the cooktop.

Check the wiring and connections.

Check the settings and lockout.

Contact a service center.