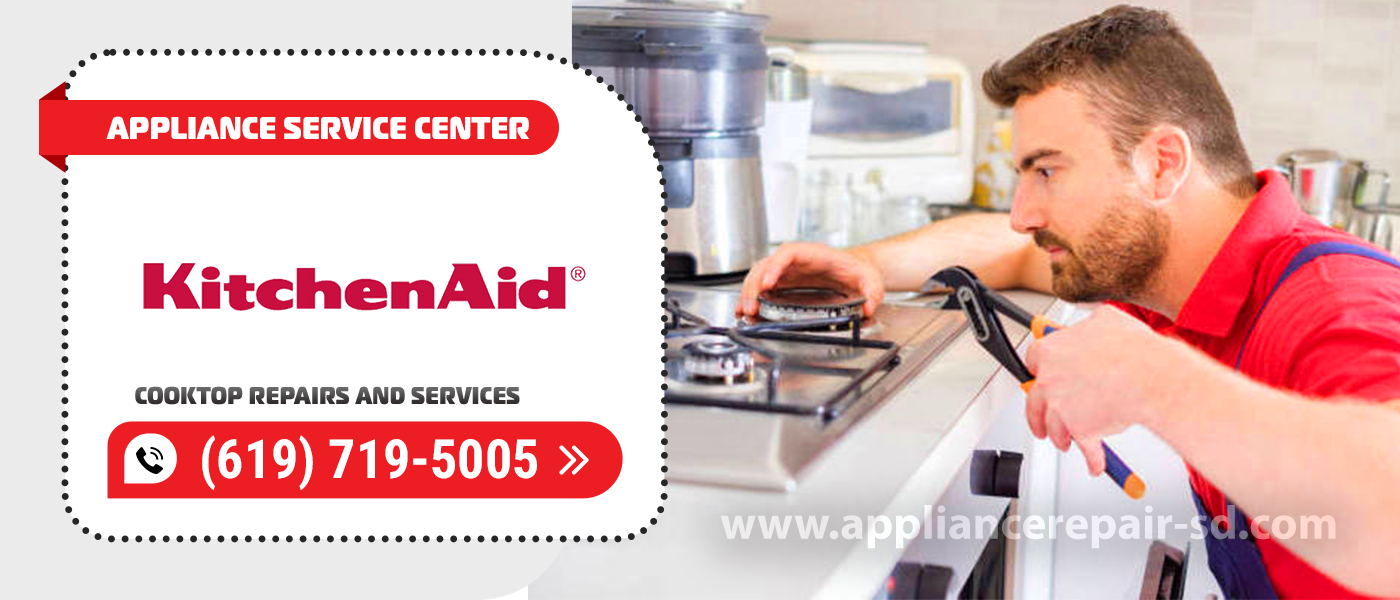 KitchenAid Cooktop Repair
Every home has a gas or electric cooktop in the kitchen, without which it is hard to imagine daily cooking for the family's needs. But various breakdowns can cause the device to malfunction, causing many difficulties. With Appliance Service Center, you can solve such a problem as we provide quality KitchenAid Cooktop Repair in San Diego County.
Types of malfunctions
Modern gas and especially – electric cooktops are complex household appliances. Many types of repairs can well be done by yourself, but electronic components and other complex components still require the attention of a KitchenAid Cooktop Repair and Service technician.
The following signs may be cause for concern:
Uneven or unstable gas combustion.

Inaccurate temperature control.

Lack of ignition spark.

Unusual noises during operation.

The cooktop is not closing properly.

Cracking noise when the gas ignites.
For gas appliances, it is very important to regularly check the integrity of connections to prevent leaks. Electric models also need to be checked by an experienced technician. Our KitchenAid Cooktop Repairs electric and gas cooktop repair technician can do it all and can be called to any area.
The ignition switch does not work, or the flame goes out
Available in most modern models, the electric ignition of the gas cooktop, which repair is required quite often, can vary significantly in its design. To successfully fix the breakdown, it is necessary to have an idea of how exactly this component of the cooktop should function. It will also require at least a basic knowledge of electrical engineering.
Repair of gas cooktops is often necessary since the burner flame goes out for no apparent reason a few moments after switching on. In modern cooktops, the source of the problem may be a failed combustion temperature sensor that will need to be replaced. Our experienced KitchenAid Cooktop Repair and Service cooktop repair technician will be able to recognize this type of breakdown ahead of time and troubleshoot it with ease.
Electric cooktop breakdowns
Any electric cooktop repair is a dangerous venture for people who don't have the specialized knowledge, tools, and experience. Our KitchenAid Cooktop Repair specialists will determine the nature of the breakdown in no time and can fix it with ease. Often, electric cooktop repairs consist of repairing damage to the insulation and heating elements.
Replacement of fuses may also be necessary. Modern models are often equipped with numerous electronic systems, breakdowns in which also occur. A significantly more difficult task is to repair an induction cooktop since this type of household appliances uses completely different principles of heat production.
Often such cooktops need not so much repair as fine-tuning, although with improper use it is quite possible to damage the induction heaters over time. Also, the microcontroller and controls can fail. Repairing touch stoves is quite a challenge, which our KitchenAid Cooktop Repairs and Services technicians will be happy to solve for you.
Fiberglass cooktop repairs
Glass ceramic cooktop repair requires a special approach because its fragile cooktop is extremely vulnerable to shock loads. Quite often during use, owners drop various kitchen utensils on them, which often leads to breaking or cracking.
Our KitchenAid Cooktop Repair technician can repair glass ceramic cooktop of any complexity, repairing such damage if possible. We have extensive experience in performing emergency induction cooktop repairs.
Self-repair of cooking cooktops can be dangerous for the untrained person. Various breakdowns and the results of their unskilled repair can cause electric shock, gas leakage, short circuit, fire and other extremely unpleasant consequences. For this reason, any complicated gas stove repair should be assigned to an Appliance Service Center technician. KitchenAid Cooktop Repair and Service skilled technicians will repair your appliance quickly.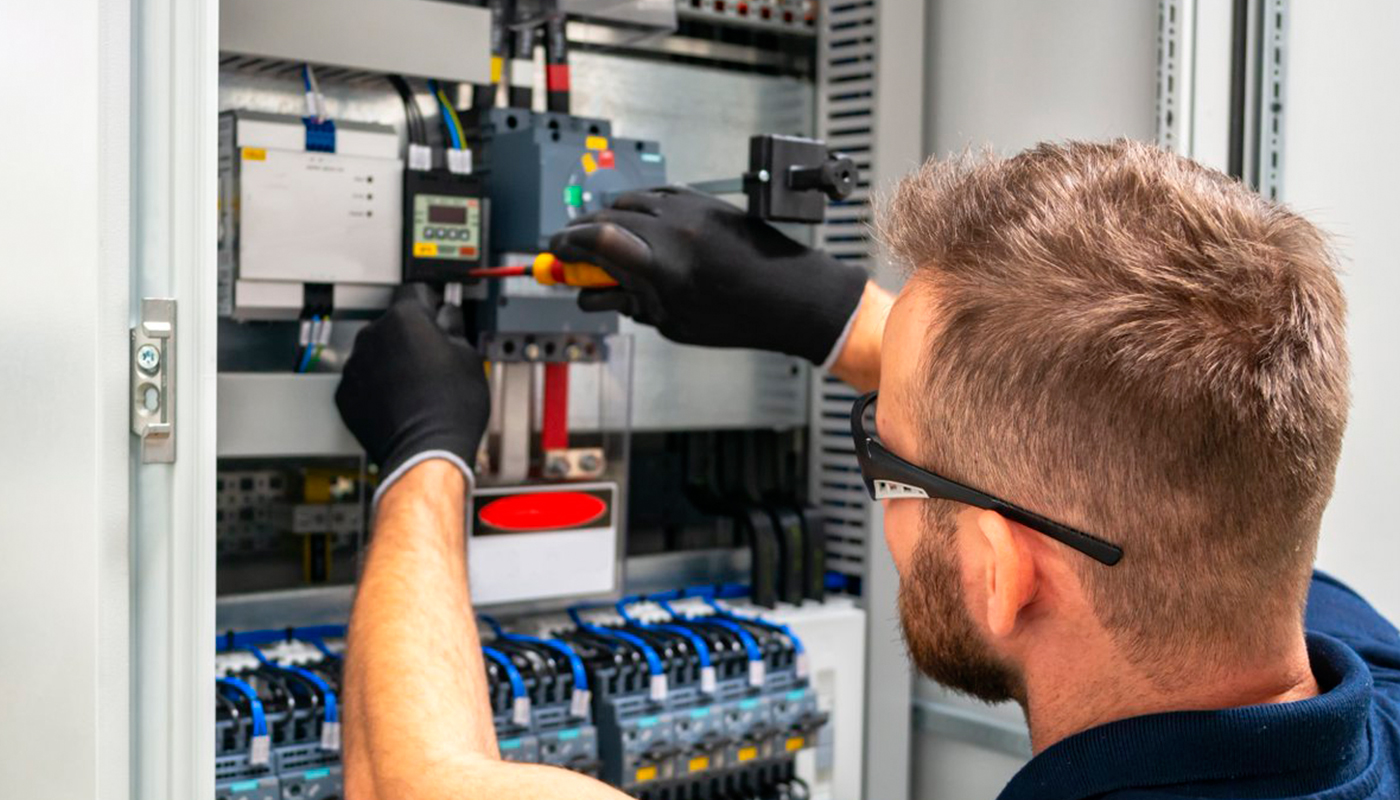 We use only professional equipment and tools, original spare parts, and high-quality consumables. Our technicians have 20 years of experience working with all types of household appliances from well-known brands. Specialists constantly improve their skills to provide you with high-quality services.
Frequently Asked Questions
Do you have questions about cooktop repair? Before you contact our operator, we suggest you look at the frequently asked questions that our company's customers ask.
If your cooktop shuts off by itself while it's running, there could be several reasons for this. Here are some steps you can take to solve the problem:
Check the power connection.

Check the timer settings.

Check for overheating.

Contact a

KitchenAid Cooktop Repair

service center. 
As a KitchenAid Cooktop Repair company, we have a privacy policy and are committed to protecting our customers' data and information. Here are some highlights of our privacy policy:
Data privacy.

Collection and use of information.

Data security.

Information disclosure.

Employees and third-party vendors.

Deletion of information.
If you are inexperienced with KitchenAid Cooktop Repair, it is recommended that you contact a qualified electrician or service center to perform these steps. However, if you want to familiarize yourself with the process, here are general instructions:
Safety is important.

Locate the fuse.

Check the condition of the fuse.

Replace the fuse.

Turn on the cooktop.