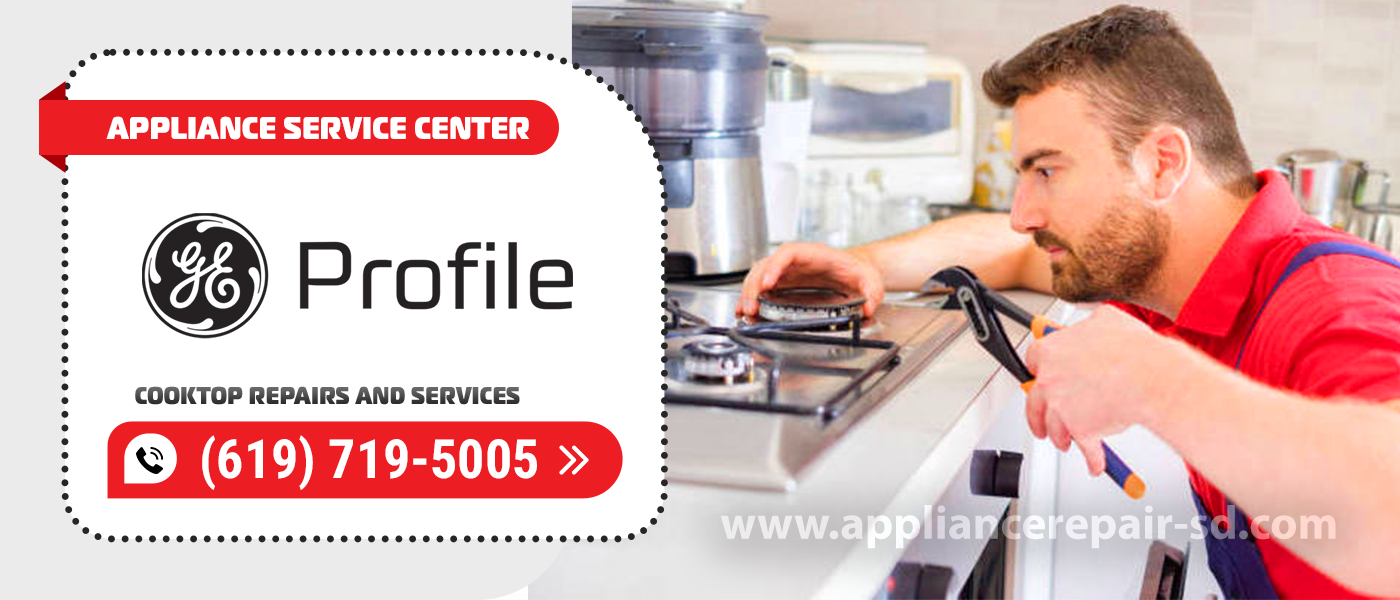 GE Profile Cooktop Repair
For cooking, users prefer electric, induction and gas cooktops. When they malfunction, it is better to contact the professionals at our company Appliance Service Center. Our company employs professional specialists. We provide quality GE Profile Cooktop Repair in San Diego County. Our company provides warranty and post-warranty repair of your equipment.
Types and construction of cooktops
Cooktops are mainly represented by induction cooktop, coated with ceramic or glass ceramic, gas cooktops. Induction hobs heat only cookware, while the cooking area itself is almost cold. Temperature and power can be adjusted from minimum to maximum. Gas cooktops are classified as complex and explosive equipment.
These cooktops fail from time to time. Our GE Profile Cooktop Repair and Service technicians will perform service quickly and in the shortest possible time.
Major breakdowns of induction cooktops include
The cooktop won't turn on or shut off right away
This is not a malfunction, but a function of the appliance. The cooktop has a lock on the wrong material or diameter of cookware. When you remove the cookware, the cooktop turns off automatically.
It turns on by itself
It is necessary to remove metal items from the cooktop, remove salt from it. If it does not turn on – the control unit is broken, which will be repaired by specialists of GE Profile Cooktop Repairs.
Cooktop doesn't work
A fuse has blown, the power supply circuit has broken, or parts have burned out.
The main breakdowns of induction cooktops are caused by failures in the induction generator circuits. The malfunction is due to improper operation and is among the rare ones. Our company has qualified GE Profile Cooktop Repair and Service technicians who will fix this malfunction.
Major gas cooktop breakdowns include
The cooktop doesn't light up or turn off
The cause of the failure is clogged nozzles with food residue, cracks, problems with spark plug insulation, solenoid valve, burned thermocouple. Models with auto-ignition do not turn on when the mains voltage is low. Our GE Profile Cooktop Repair technicians will quickly replace this part.
The burner goes out during operation
Self-repair consists of cleaning the nozzles, adjusting the intensity of the gas fuel supply. Failure may be due to burnout of the thermocouples.
Electric ignition doesn't spark and doesn't flick
There is no voltage in the network, the ignition unit burned out or oxidized contacts of the ignition buttons. The contacts should be cleaned with alcohol, and the ignition element should be replaced by GE Profile Cooktop Repairs and Services.
Weak flame or smoking burners
Nozzle clogged or air damper needs to be adjusted, nozzle needs to be cleaned.
Difficulty in turning the adjustment tap
There is grease stuck on the turning system, which is washed off with a soapy solution. The second point – the graphite grease on the faucet has dried up. It must be renewed.
You can smell gas
Connection failure. The user needs to ventilate the kitchen immediately. The breakage is eliminated only by specialists. Only contacting our company and our GE Profile Cooktop Repair specialists will fix the problem.
The burner switches off when the knob is down
Malfunction in the gas control system or the thermo-electromagnetic valve. The part is replaced. 
If the cooktop's induction or gas suddenly began to work incorrectly or even refused to react to turn on, then you should not immediately perform self-repair. The right solution is to have the unit diagnosed in the Appliance Service Center by our specialist. Cooking cooktops are complex household appliances, and unqualified repairs can lead to a deterioration in performance. GE Profile Cooktop Repair and Services qualified technicians can solve your problem quickly.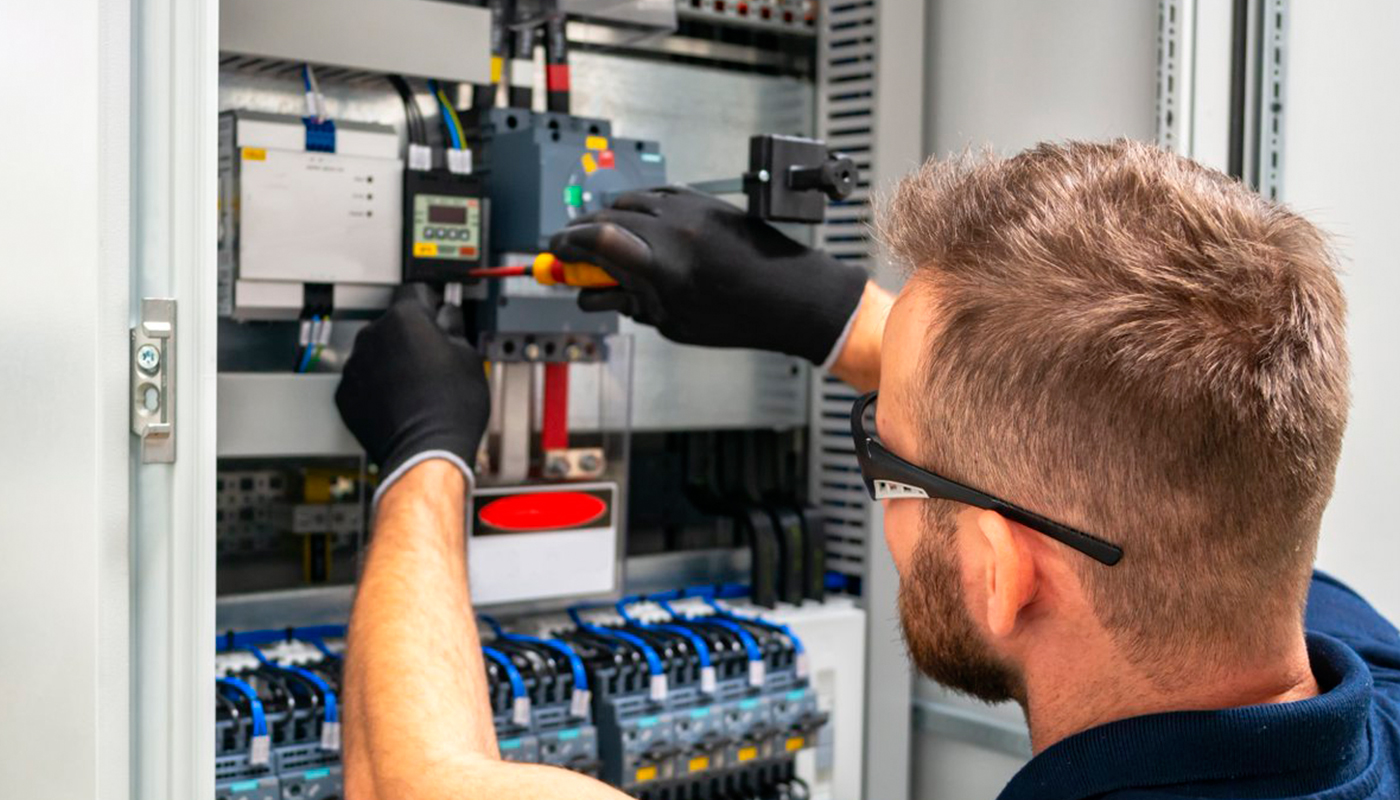 We use only professional equipment and tools, original spare parts, and high-quality consumables. Our technicians have 20 years of experience working with all types of household appliances from well-known brands. Specialists constantly improve their skills to provide you with high-quality services.
Frequently Asked Questions
Do you have questions about hob repair? Before you contact our operator, we encourage you to review the frequently asked questions that our company's customers ask.
If your cooktop doesn't shut off or doesn't turn off, follow these tips:
Try pressing the off button again. 

Check the power supply. 

Try resetting the power. 

Check the fuse.

Contact the manufacturer or contact a

GE Profile Cooktop Repair

technician. 
As a GE Profile Cooktop Repair company, we are happy to offer service programs and service contracts. Our company specializes in repairing various models and brands of cooktops, and we strive to provide a full service to meet our customers' needs.
The service programs and service contracts we offer may include the following services:
Regular maintenance.

Repair and replacement parts.

Technical support.

Emergency services.
It is recommended that you follow these steps:
Safety first.

Visual inspection.

Disconnecting damaged components.

Replacing wires or connectors.

Functionality test.
If you are not sufficiently experienced with GE Profile Cooktop Repair, we recommend contacting our service center.