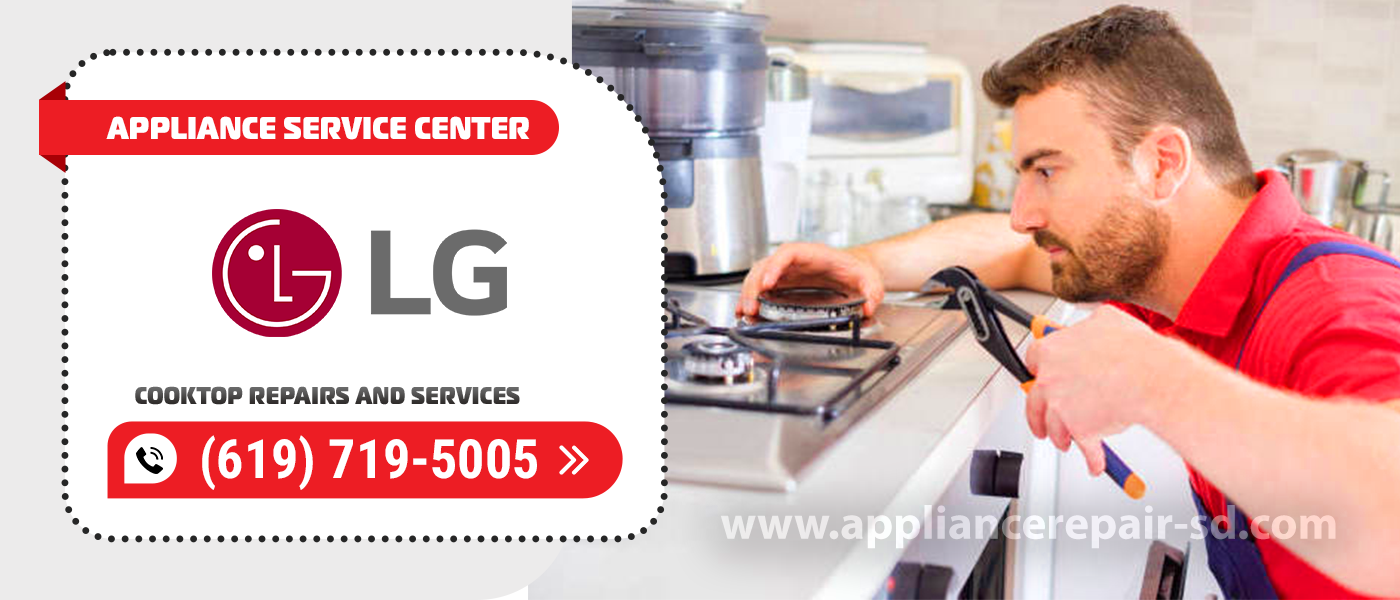 People who prefer to buy their appliances from trusted and reputable companies don't need repairs as often, but it gets more complicated when the warranty period ends or if the official service center is far away and it takes a long time to get there. At Appliance Service Center, we believe that people who choose premium electronics should also receive quality service, so we offer only the best LG Cooktop Repair in San Diego County.
Why this company?
Any home appliance, even very expensive appliances have their lifespan, and parts are subject to natural wear and tear. Add to that unplanned power surges, errors in operation, and you end up with a stove that doesn't work. Our company deals with urgent LG Cooktop Repair and Service at home. We repair all types of cooktops.
You do not have to be absent from work. Master will come at a convenient time for you, work without days off. With high-precision mobile equipment, the engineer will conduct diagnostic work in accordance with safety standards. After determining the cause of the problem, he will tell you the final cost of the work and the course of recovery. After your agreement will proceed to LG Cooktop Repairs.
Upon completion of the repair work checks the technique for performance, draws a full warranty on the results of the work and installed parts.
Our principle is fast, efficient help with a guarantee of an excellent result. We take care of LG Cooktop Repair and Service models of all well-known manufacturers. You can come to us for malfunctions of panels of different brands.
By reducing advertising costs, we can maintain reasonable prices for our services without loss of quality. With the help of mobile high-precision equipment we carry out a complete diagnosis of the equipment, all the nodes and connections.
In addition to the above advantages, LG Cooktop Repair ordered in our repair shop, will not hit your pocket – we offer inexpensive prices for services and high service.
Particular attention should be paid to the quality of diagnostics – all measurements take place using modern high-precision equipment, which allows you to examine every detail with maximum reliability.
Main malfunctions
Burning out of heating elements, usually not all at once, but one after another. The way to fix this problem is to replace the heating element for a new one.
Failure of the power module and its components
Failure, which occupies the second place in popularity. Usually, the symptoms are switching on and off the burners several times during operation or insufficient heating. It is worth adding that the work of the burner at full power in constant mode also indicates a defective power unit. The way to fix it is to find the defective component and replace it, for this you should call a master from LG Cooktop Repairs and Services.
Breakdown of the panel's terminal block
Accompanied by melting of the part and disconnection of the panel during operation, especially if several heating elements are involved. Remedies by replacing the terminal block with a new one.
The fuse of the cooker hob blew
Appears as an abrupt shutdown of the entire unit. LG Cooktop Repair is done by replacing the fuse (usually located at the wire inlet to the cooktop).
Breakdown of controls
Items such as mechanical power switches or touch control modules can cause one or more burners to malfunction and the entire unit to shut down.
Lack of indication
A common cause due to burnout of indicators, breakage of display unit or burner sensor pins. Repaired by replacing the faulty parts or modular replacement of entire units.
Overheating of the worktop
This occurs due to cooling failure on the radiator of the power unit, or a violation of the thermal insulation of the heating elements. In rare cases, irreversible changes in the structure of the glass ceramic may occur.
In addition to the problems described above, it is also possible to encounter a human factor. As a result of improper wiring, you can observe the burnout of the terminal box, socket, wire, up to damage to the power control unit, in such cases, the panel may work with interruptions or not work at all. Some units are able to self-report problems and system failures by displaying errors.
Appliance Service Center of the highest quality and at the most affordable price is available to you 24/7! All you have to do is call the listed phone number and ask for LG Cooktop Repair and Service or leave a request on our website and the perfect solution is just around the corner!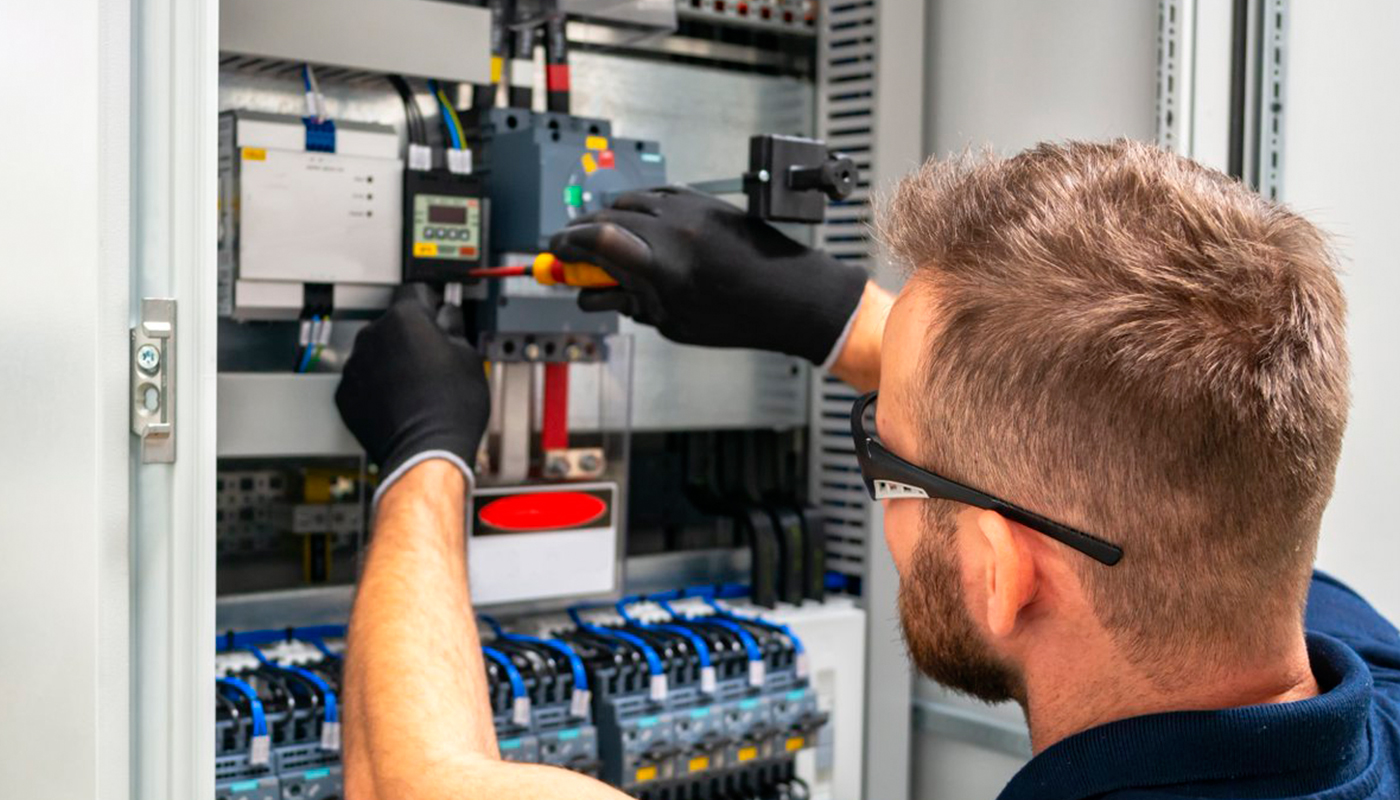 We use only professional equipment and tools, original spare parts, and high-quality consumables. Our technicians have 20 years of experience working with all types of household appliances from well-known brands. Specialists constantly improve their skills to provide you with high-quality services.
Frequently Asked Questions
Do you have questions about cooktop repair? Before you contact our operator, we suggest you review the frequently asked questions that our company's customers ask.
If your cooktop heats too slowly or does not reach enough temperature, there are several possible causes and steps you can take to resolve the problem:
Check the power connection.

Check the selected heating mode.

Check the availability of cookware.

Check the condition of the burners.

Check the timer or lockout settings.
Contact an LG Cooktop Repair service center.
We specialize in LG Cooktop Repair of various types, including:
Electric cooktops.

Gas cooktops.

Induction cooking surfaces.
We take pride in our professionalism and strive to provide quality cooktop repairs of various makes and models to keep your units running efficiently and reliably.
If you're having a problem with poor contact or malfunctioning touch controls on your cooktop, here are a few steps you can take to resolve it:
Cleaning.

Restarting.

Check the connection.

Check for damage.

Contact the manufacturer or service center.