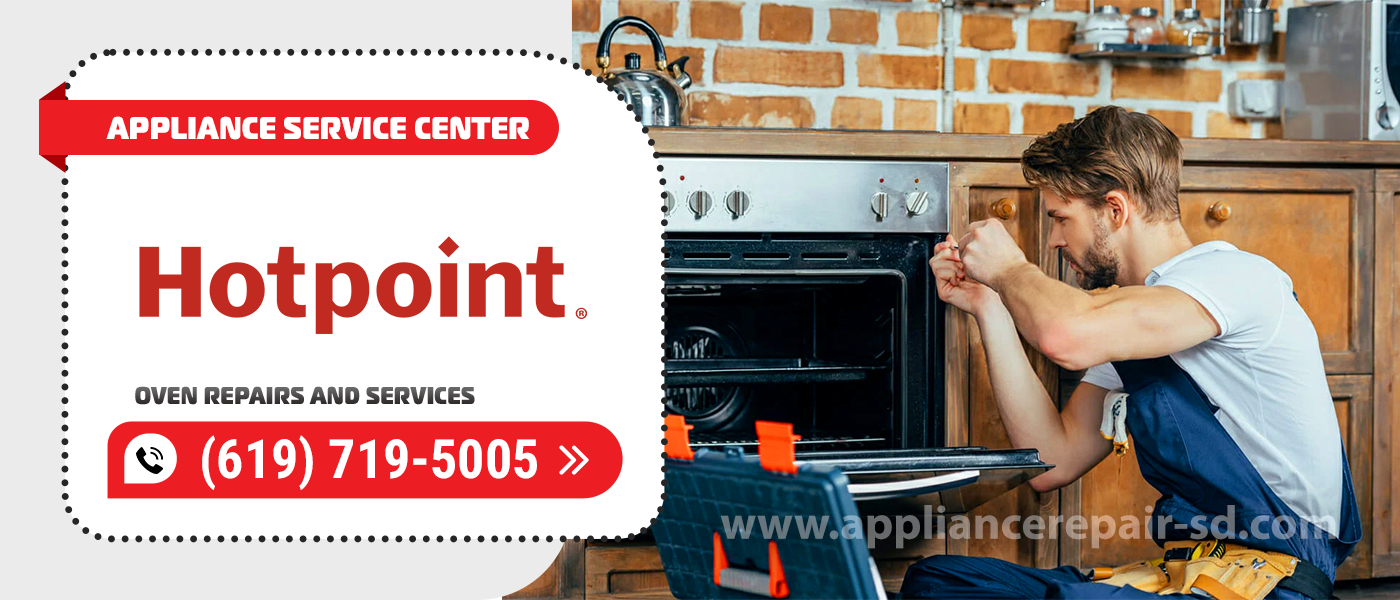 It's hard to imagine any feast without baked or baked main dishes. An oven is an absolutely essential and reliable appliance in any kitchen. Therefore, it is not hard to imagine the frustration of a hostess from a broken Hotpoint oven. Hotpoint ovens break down very rarely, but they do occasionally do. Appliance Service Center – for over 20 years, professionally engaged in repair and service of various home appliances. It is no problem for us to perform Hotpoint Oven Repair in San Diego County and bring back the comfort and holiday spirit to your home.
There can be several reasons for oven breakdowns, but the most common cause of breakdowns is the improper use of the oven. To fix a breakdown, contact our service center right away, and you're guaranteed to get professional help at an affordable price. 
Hotpoint oven repair with your own hands is not recommended, because due to ignorance you can cause even more damage, and in the future Hotpoint Oven Repair and Service will cost much more.
Our specialists have all the necessary knowledge, which has been put into practice many times. The extensive experience of our Hotpoint Oven Repairs staff is sure to help find out the cause of the breakdown and fix it as quickly as possible. The speed of our work is one of the distinguishing features of our service center. 
By contacting us, you will be able to use your oven again in the shortest possible time. Her absence for a short time will not affect your personal comfort in any way.
We do Hotpoint Oven Repair and Service using only quality parts that are supplied by the manufacturer. This means that they are covered by a warranty, as well as that their cost will be much lower than if you buy the parts from an intermediary. 
We recommend contacting us as soon as you notice a deviation from the normal operation of the oven. Also, don't forget to call a Hotpoint Oven Repair technician periodically for a preventive inspection. This can significantly reduce the risk of a breakdown.
The service center was founded in 2001, during this time a close-knit and friendly team of highly qualified specialists of different directions was gathered. Both broad and narrow profiles. We offer technical excellence and absolute reliability in performing Hotpoint Oven Repairs and Services. We provide advice on the operation from the moment of connection.
Why do clients choose us!
We offer an individual approach to each client in each individual case.

We share our experience and give valuable advice on further use of repaired household and industrial appliances.

High quality work and service at a professional level.

We always listen to your wishes and try to minimize repair expenses.

We offer original components and accessories. We have partnership relations with the leading manufacturers of equipment and spare parts.

All masters are mobile and have a transport for transportation of household appliances.

Our engineers regularly attend training at representative offices of different manufacturers.

We use new technologies for diagnostics and

Hotpoint Oven Repair

. We service both domestic and industrial appliances.

We use only quality tools and equipment that have been tested and proven.

After the performed work we provide an act specifying the list of work performed and its price.

For all types of work performed we give a three-month warranty.

Always ready to make advances and answer your questions about the repaired equipment;

We provide integrated care of household and industrial appliances;

We leave promptly on demand and we remove malfunction as soon as possible;

We take all known brands for repair;

We offer cash and cashless payment.
Appliance Service Center appreciates the time and nerves of our customers. That's why we understand how important it is to restore the functionality of your oven. All you have to do is make a request at our service center and wait for the arrival of a Hotpoint Oven Repair and Service technician. The work he is carried out in the shortest possible time, and upon its completion the master will provide recommendations on the further use of the appliances and for all types of services will provide a warranty. With us you can be absolutely sure – your appliances are in safe hands!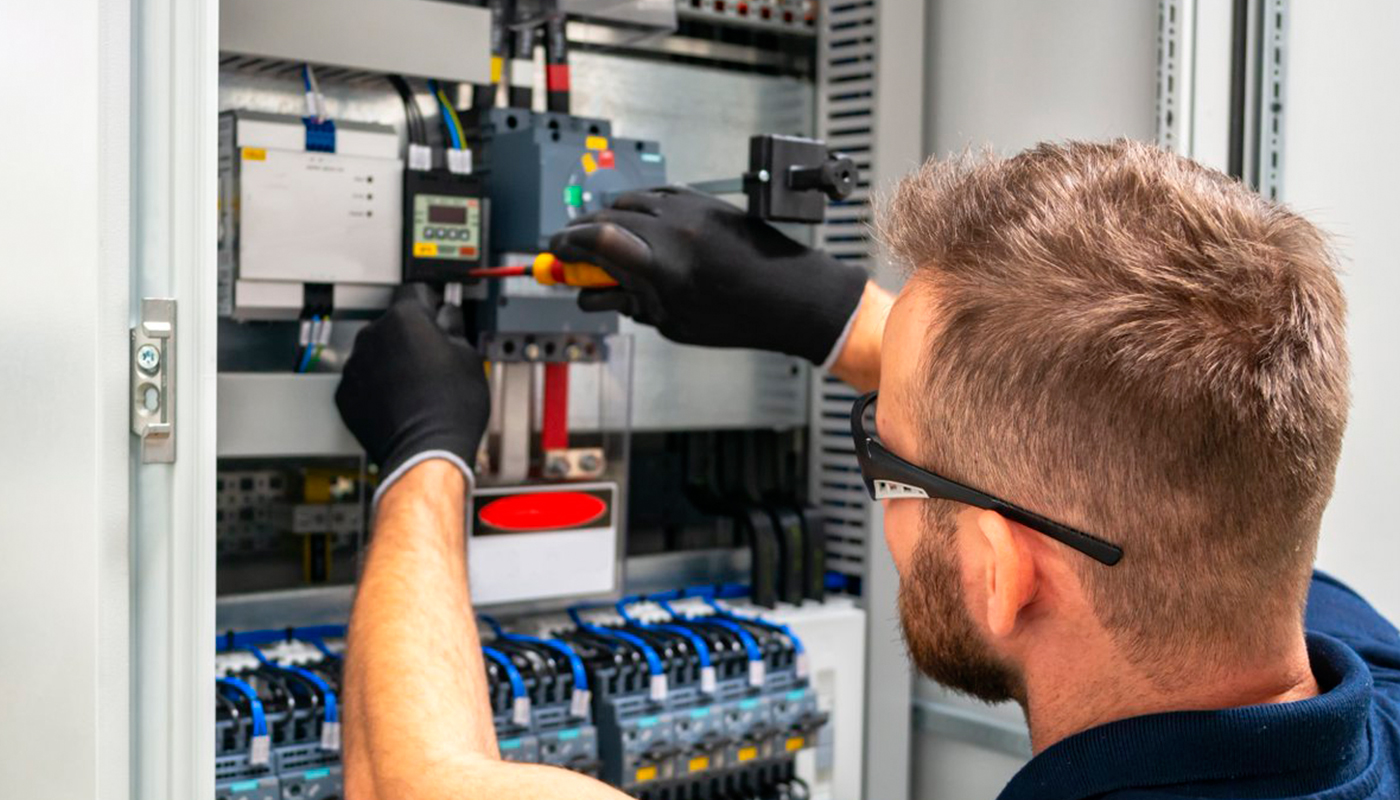 We use only professional equipment and tools, original spare parts, and high-quality consumables. Our technicians have 20 years of experience working with all types of household appliances from well-known brands. Specialists constantly improve their skills to provide you with high-quality services.
Frequently Asked Questions
Do you have questions about oven repair? Before you contact our operator, we suggest you look at the frequently asked questions that our company's customers ask.
Here are a few steps that can help fix the problem:
Check the bulbs.

Clean the bulbs.

Check the contacts.

Check the location of the bulbs.

Check the wires.
If the problem persists, the cause may be in other parts of the oven. If this is the case, it's best to call our service center for diagnosis and Hotpoint Oven Repair.
We only use quality and reliable parts for Hotpoint Oven Repair. We work with authorized parts suppliers to provide our customers with only genuine parts that meet the oven manufacturer's standards. We also offer a warranty on all parts and labor so that our customers can be confident in the quality and reliability of our service. 
Here are a few steps that can help fix the problem:
Check the power connection.

Check the fuse.

Check the thermostat.

Check the elements of the stove.

Check the wires.

Check the electronic components.
If the problem is not resolved after following the above steps, then in that case, it is better to seek help from our Hotpoint Oven Repair professionals.