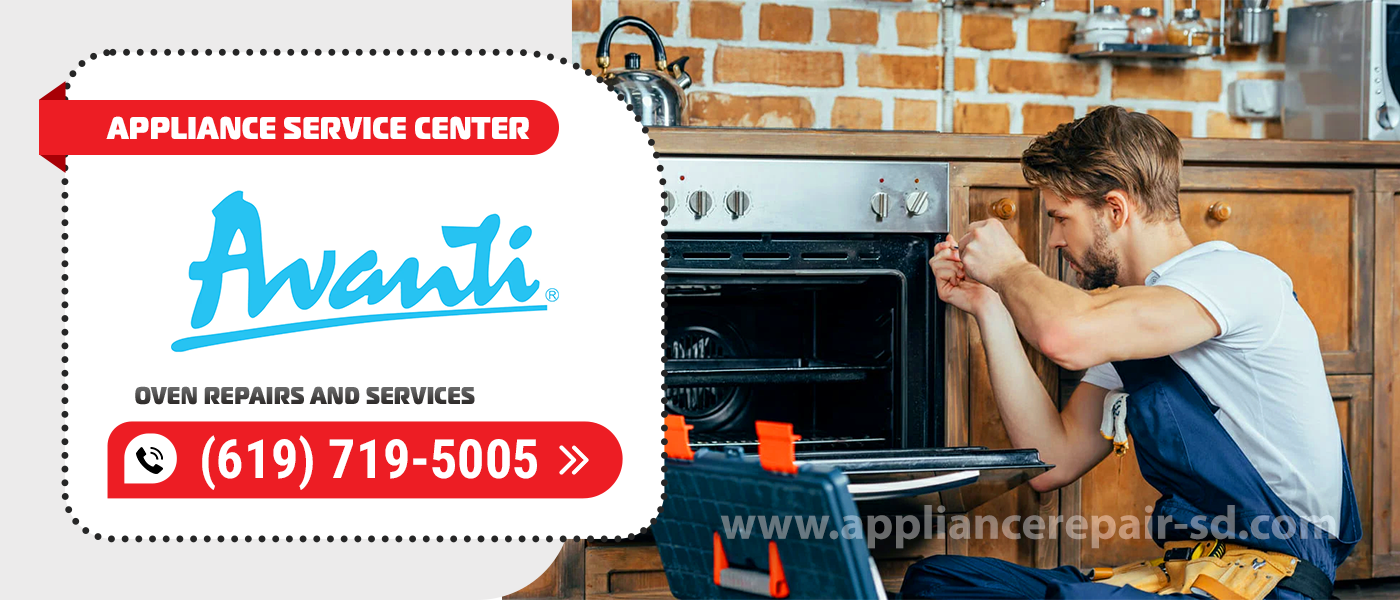 Is it possible to imagine a modern kitchen without an oven? Hardly! Therefore, it is quite logical to imagine the panic and concern of housewives when an Avanti oven malfunctions. Appliance Service Center is exactly the kind of company that will come to your aid promptly at your convenience. For our Avanti Oven Repair in San Diego County professionals, nothing is impossible or complicated when it comes to fixing breakdowns. We can do more than you can even imagine.
When you notice a malfunction with your oven, you shouldn't immediately try to fix it yourself, because doing so with any gas or electric appliance can have very serious consequences. We know everything about household and commercial appliances. 
For 20 years, our Avanti Oven Repair and Service technicians have studied the ins and outs of appliances thoroughly, making us the best in the business. 
We recommend having your gas and electric ovens repaired by reliable professionals who have the necessary experience, technical knowledge, and hands-on skills. 
Our Avanti Oven Repairs technicians always carry state-of-the-art equipment for accurate diagnosis and repair. Best of all, they are authorized to perform this type of work. 
Oven repairs of any complexity that our craftsmen do:
Replacement of heating elements, convector;

Thermostat;

Fan;

Seal on the door;

Installation of a new switch;

Replacement of the control unit;

Restoration of electrical wiring and other types of work.
But most importantly, our craftsmen provide routine service to prevent breakdowns. It's much cheaper and easier to diagnose the technical units and clean the filters than to do Avanti Oven Repair and Service later.
How we work
Ordering
You leave an application for Avanti Oven Repair. A manager contacts you, specifies the manufacturer, model and age of the appliance, as well as the nature of the problems encountered. 
This is necessary in order to prepare spare parts that may be needed. You coordinate conveniently for your time of our master's arrival to your home.
Troubleshooting
Our specialist from Avanti Oven Repairs and Services makes a visual and technical diagnosis, determines the cause and nature of the breakdown. Informs about the exact price of repair and parts. 
We work only with original components from the manufacturer. And for diagnostics we use modern specialized equipment.
Troubleshooting
Our licensed technicians have 20 years of experience with appliances from all well-known manufacturers, including Avanti. That's why appliance repairs don't take long to complete. For our technicians, there are no breakdowns they haven't encountered in their long experience. 
You can hear about their professionalism from each of our clients who have repeatedly recommended us to their friends and acquaintances. 
Masters will explain in detail what parts need to be replaced, what will be the Avanti Oven Repair. They will orient you as to what the price of the service is and answer other questions of the client. 
Specialists come with their own devices, tools, supplies. If you can't repair your broken equipment at home, they will do it in the repair shop.
Warranty formalization
The repairer will fill out an official warranty for the part and his/her work for up to 3 months. Keep the warranty card for the entire life of the appliance. You will no longer be alone with your problems in the future. 
The warranty card is a guarantee of your peace of mind. No more than that. After all, our specialists know how to repair dishwashers with quality and reliability.
Trust your appliances to Appliance Service Center professionals and save your personal time for more important things! Don't waste time. It's easy to make a request with us. You just need to contact us in any convenient way – make an order on the site or just call. Then our managers will contact you to clarify the nature of the breakage, the timing of your technique and model. And also, will agree on the time of arrival of our expert Avanti Oven Repair and Service. Our specialist will arrive on call with all the necessary equipment and components for repair.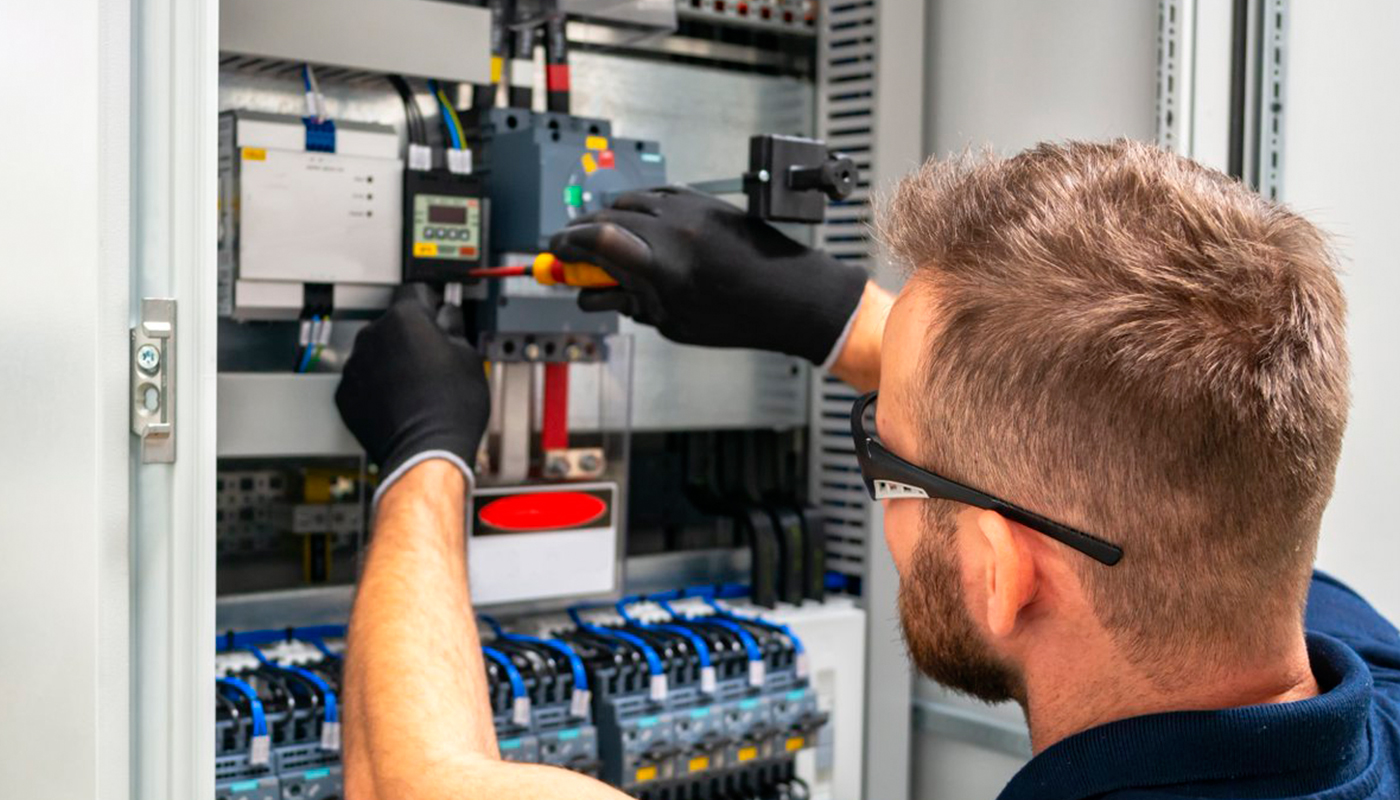 We use only professional equipment and tools, original spare parts, and high-quality consumables. Our technicians have 20 years of experience working with all types of household appliances from well-known brands. Specialists constantly improve their skills to provide you with high-quality services.
Frequently Asked Questions
Do you have questions about oven repair? Before you contact our operator, we encourage you to review the frequently asked questions that our company's customers ask.
Here are a few steps to help you replace a faulty heating element in your oven:
Turn off the power to the oven and unplug it from the outlet.

Disconnect the wires connected to the heating element. 

Unscrew the fasteners that hold the heating element in place. 

Turn on the oven power and check the operation of the new heating element.
It is important to remember that replacing the heating element in the oven can be a dangerous procedure. If you are unsure of your skills, it is best to contact our Avanti Oven Repair experts.
We provide a wide variety of Avanti Oven Repair services including:
Fault diagnosis.

Thermostat repair and replacement.

Fan repair and replacement.

Door repair and replacement.

Control panel repair and replacement.
Some of the most common causes include:
Faulty heating element.

Thermostat problems.

Fan problems.

Problems with the power supply.

Control panel problems.
If your oven isn't heating up, we recommend contacting our Avanti Oven Repair professionals to diagnose the problem and fix it.