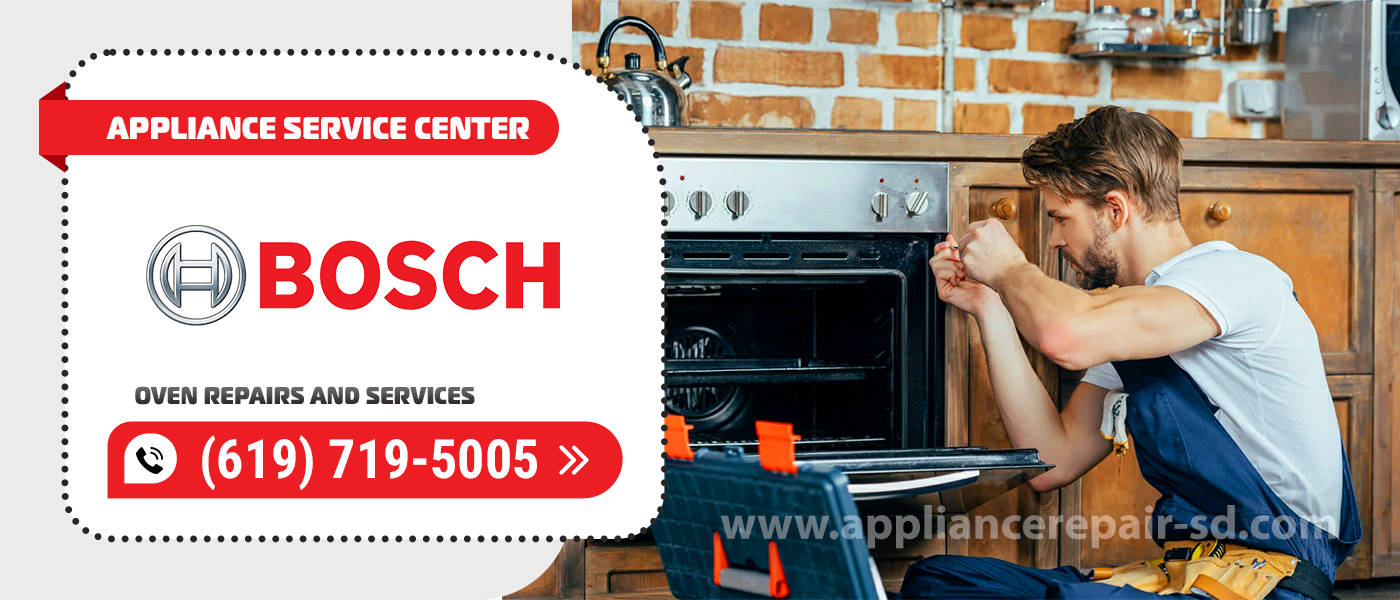 The oven is not the least of these in the kitchen. Many dishes are cooked to perfection in Bosch ovens. But like any appliance, everything can break down, even the most reliable and high quality one. Appliance Service Center – more than 20 years of professional repair of home appliances of all well-known brands and models. Our craftsmen provide prompt and quality Bosch Oven Repair in San Diego County. They can fix any breakdown, no matter how complicated it might be.
The first steps in a situation where your electric oven isn't working
If your oven has stopped heating and you've verified that the oven is energized, check to see if the protection system has tripped. Many models have safety features that prevent combustion by overheating the heating elements. And there is protection against electric shock to the owners, due to leaks through the heating element or poor wire insulation. 
Often the fuse is hidden inside the body of the oven, and without disassembly the oven cannot do. You can check the fuse with a tester, and you can fix the problem by replacing the fuse with a new one. The Bosch Oven Repair and Service technician will come and take care of everything.
Consider the main reasons why the oven does not work:
Tripped or defective protection system;

Faulty connecting wires or contacts;

Failure of the heating element;

Breakage of the thermostat;

Problems with the mode switch.
What can be done in cases where it was found that the electric oven does not heat well or has stopped working at all. The first thing to do is to check if there is voltage in the socket where the oven is plugged in and if the contacts inside are burned. If all these things cause you difficulty, call a Bosch Oven Repairs technician at your home.
Troubleshooting Electric Ovens
Oven not working. After performing diagnostic work, it's very likely that the technician will notice simple problems with the outlet, power grid, insufficient voltage, or wiring. Or he will state the temperature sensor failure, the failure of the control module, the wrong timer setting.

Electric oven distributes temperature unevenly. During the diagnostic process, an experienced

Bosch Oven Repair and Service

technician will determine what the problem is and fix it. It's probably a broken thermostat or one of the heating coils

There are problems in controlling the kitchen oven. The cause of failure in this variant is quite often a malfunction in the sensor units or buttons, knobs, control keys. Without a qualified

Bosch Oven Repair

in this case cannot do without.

The oven does not heat up at all or heats up weakly. In such situations, the most real cause is a breakdown or damage to the thermostat, switch or heating element.

The complexity of the breakdown does not matter. If the unit is repairable, our

Bosch Oven Repairs and Services

technician will definitely fix it.
Why do customers choose us!
We offer a wide range of oven repair services. Call us for expert help at Bosch Oven Repair now!
Officially

Professionally

Fast and qualitative with a well-established technology

Comprehensive

From washing machines to plumbing

Guaranteed

Our technician is responsible for all work

Advice

Free customer advice  

Best Price

We charge for our services exactly as much as they cost

Support 7 days a week

Customers get technical support

Give us a call and we'll help you fix it!
Specialists do not recommend trying to fix the problem on your own, not having experience, tools and skills in repairing electrical or gas equipment. Otherwise, such intervention can seriously aggravate the existing problem. And lead to irreversible damage. In addition, there is an increased risk of electric shock. 
The most sensible solution to the problem is to trust the Appliance Service Center professionals to repair your ovens. Our licensed Bosch Oven Repair and Service technicians will fix any breakdown quickly and efficiently. All work performed is covered by an official warranty.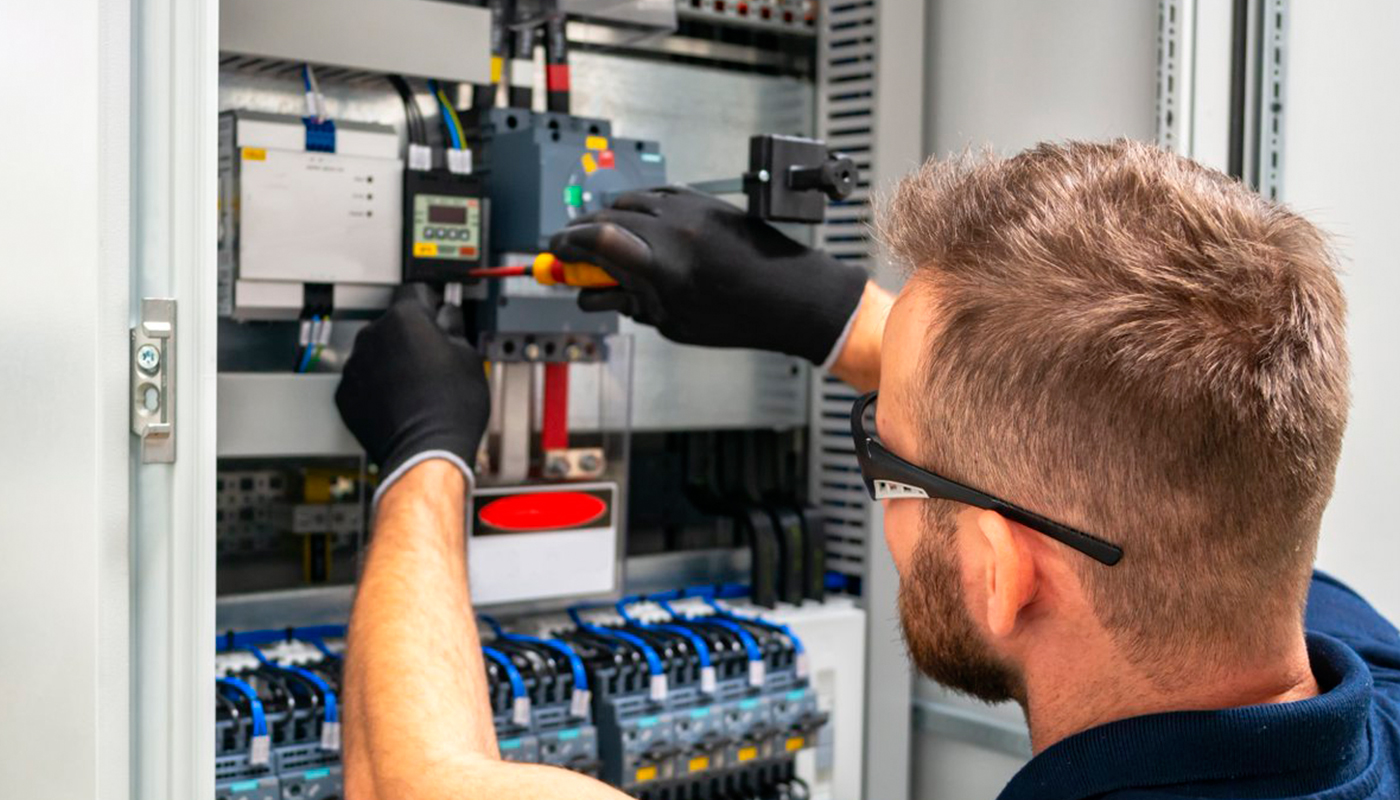 We use only professional equipment and tools, original spare parts, and high-quality consumables. Our technicians have 20 years of experience working with all types of household appliances from well-known brands. Specialists constantly improve their skills to provide you with high-quality services.
Frequently Asked Questions
Do you have questions about oven repair? Before you contact our operator, we suggest you look at the frequently asked questions that our company's customers ask.
To clean dirt and grease from your oven, you can follow these steps:
Turn off the oven and let it cool down.

Remove removable parts, such as grills and trays, and wash them in hot, soapy water.

Mix baking soda and water to make a paste.

Wash the inside of the oven with soapy water and a sponge or cloth.

Wipe the oven with a dry cloth or paper towels.
If you're in any doubt, it's best to call a professional for cleaning and Bosch Oven Repair.
Our company has professional technicians who are experienced with all types of ovens and can repair them using the latest technology and equipment. We are always ready to provide quality and professional Bosch Oven Repair services to all our customers.
One of the most common causes is a malfunction in the fan or ventilation system that is responsible for circulating air inside the oven. If the fan or ventilation system isn't working properly, it can cause noises or growling when the oven is operating. Our technicians can quickly and efficiently identify the cause of the problem and perform a Bosch Oven Repair.