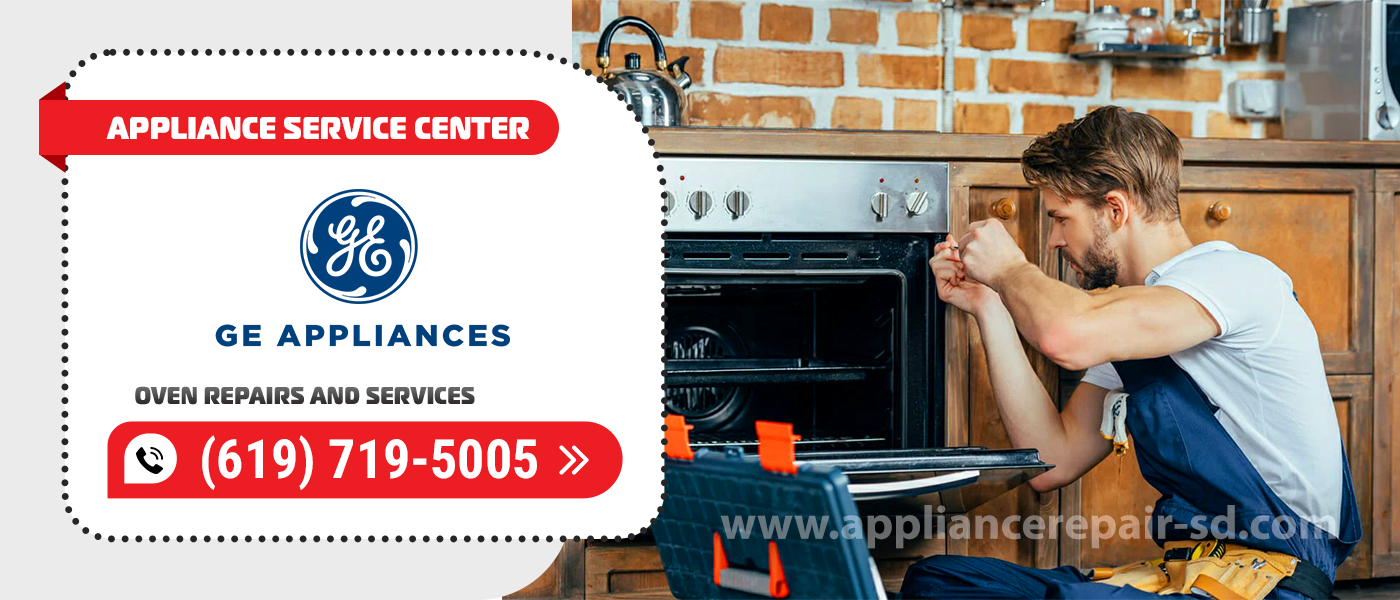 GE Brand Oven Repair from Appliance Service Center at the best prices. Although there are many services out there, we are one of the leaders in the industry. We have proven this to thousands of our customers over 20 years. Since we have a balanced combination of quality and price. Our craftsmen will perform all types of GE Oven Repair in San Diego County and guarantee speed and quality work.
Don't repeat the mistakes of most, don't do the repairs yourself. You should understand that such attempts will most likely only make things worse. By ordering GE Oven Repair and Service from our service, you'll be sure to have your appliances for years to come.
What we offer our customers
Timeliness and reliability of the work performed;

Professional approach;

Work only high quality original components;

Return of the wizard to the customer at home;

Low prices;

Warranty on services;

Advice on repairs.
Nowadays, the most common breakdowns are oven timer repair and temperature indicator lights. In addition, the operation of the oven may require replacement of the heating element, electric module and fan. Also, the technician should be experienced in disassembling the oven. This is the only way to do a quality GE Oven Repairs.
Why is it better to order oven repair with us?
If you have a breakdown, the best way is to call a master, because it is very difficult to find the fault yourself. After a full GE Oven Repair and Service, it will be fully operational. And you will be able to use the technique for its intended purpose. But unfortunately, many people think they have the power to inspect and diagnose the cause of the breakdown themselves. 
Only specialists with professional skills and state-of-the-art equipment can perform a high-quality GE Oven Repair. For this reason, you should contact our service center when you see a problem in the operation of the equipment of any type. It is better to call a highly qualified master, who will do everything quickly, efficiently, and most importantly with a guarantee on their work.
Common breakdowns
Jamming gas valves;

Gas leakage;

The ignition device does not work;

Burner goes out when it is working;

Weak combustion of gas;

Lack of ability to regulate the flame in the oven;

Oven does not work;

Difficulty in turning the gas tap;

Loss of gas adjustment knobs;
How the whole process of our work
ORDER
You leave a request for repair equipment. Manager contacts you, specifies the manufacturer, model and operating time of the device, as well as the nature of the problems encountered. It is necessary in order to prepare the spare parts which can be necessary. You coordinate conveniently for your time of our master's arrival at your home.
TROUBLESHOOTING
Our expert makes a visual and technical diagnosis, determines the cause and nature of the breakdown. Informs about the exact price of GE Oven Repairs and Services. We work only with original components from the manufacturer. And for diagnostics we use modern specialized equipment.
TROUBLESHOOTING
Our licensed technicians have 20 years of experience working with appliances from all well-known manufacturers, including GE. That's why GE Oven Repair takes little time. For our craftsmen, there are no breakdowns that they have not encountered in their long experience. You can hear about their professionalism from each of our clients who repeatedly recommended us to their friends and acquaintances.
FORMALIZATION OF WARRANTY
When the repair is completed, the technician will fill the official warranty for the part and for his work – up to 3 months. Keep the warranty card throughout the life of the device. You will no longer be alone with your problems in the future. 
The warranty card is a guarantee of your peace of mind. No more than that. After all, our specialists know how to repair dishwashers with quality and reliability.
Modern assembly complicates repairs that are almost impossible for a non-specialist to cope with. When you contact Appliance Service Center, you can be assured of promptness and quality of the services provided. And that's thanks to the rules in place at our service center. GE Oven Repair and Service technicians are capable of fixing any breakdown. And these are not empty words. You can read testimonials from grateful customers on our website.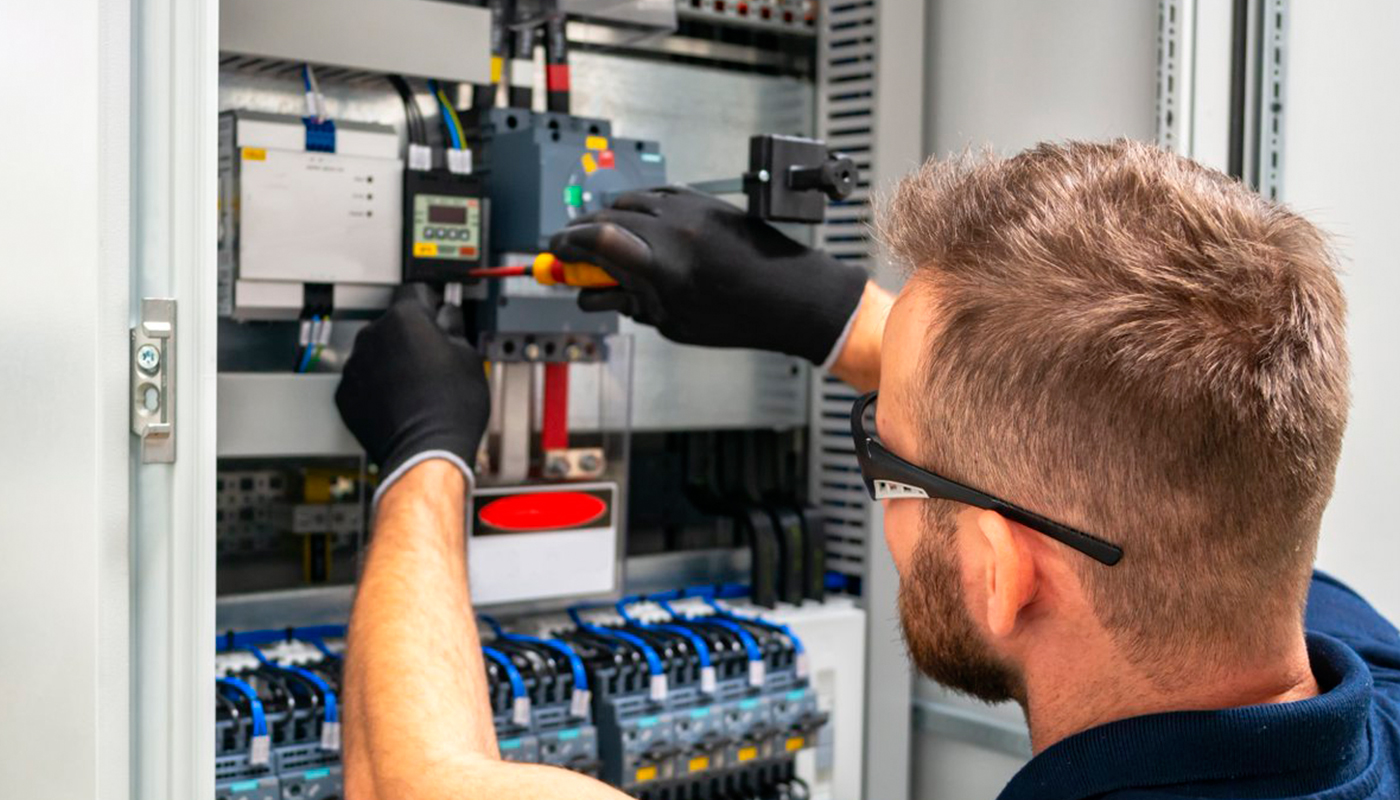 We use only professional equipment and tools, original spare parts, and high-quality consumables. Our technicians have 20 years of experience working with all types of household appliances from well-known brands. Specialists constantly improve their skills to provide you with high-quality services.
Frequently Asked Questions
Do you have questions about oven repair? Before you contact our operator, we suggest you look at the frequently asked questions that our company's customers ask.
Replacing a faulty oven fan may require some GE Oven Repair and electrical skills, so if you're unsure of your abilities, it's best to get help from a professional or service center.
Yes, our company provides in-home GE Oven Repair services. Our experienced technicians can come out to your home at your convenience, inspect your oven, and make any necessary repairs. We have all the tools and equipment you need to get your oven repaired quickly and efficiently. Plus, we guarantee the quality of our services and offer reasonable prices. 
If you're ready to take on the repair yourself, follow these steps:
Unplug the oven from the electrical outlet. 

Locate the damaged resistor inside the oven. 

Reinstall the new resistor.

Connect the wires to the new resistor.

Plug the oven back into the mains and check if the new resistor works.
If you have any problems or questions, feel free to contact our GE Oven Repair service center.