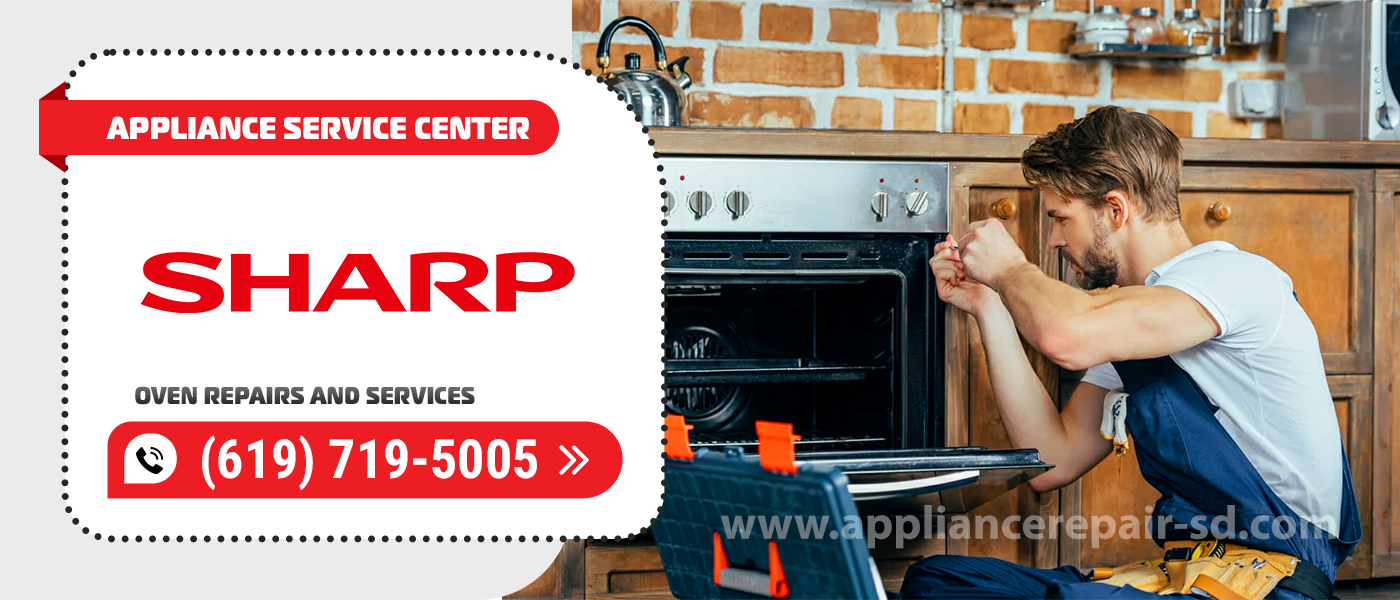 Modern kitchen equipment allows you to prepare delicious dishes without much effort. With its help roasting, steaming, baking, drying, creating conditions for rising dough. Such devices include an oven. When this equipment is damaged, the question arises: "How much does it cost to repair, where to find a smart master, how to eliminate the malfunction quickly and qualitatively". There is an answer. Contact Appliance Service Center. Our team of Sharp Oven Repair in San Diego County will perform quality repairs on your appliance. 
We will perform electrical oven repair in your home. Sharp Oven Repair and Service skilled technicians, with over 20 years of experience in this type of work, will complete a job of any complexity. Our company has been in business since 2001. The speed of completion of the order is influenced by the availability of a wide range of spare parts in stock.
Connecting electrical equipment is a complex and responsible process. The wiring must be grounded, and the cable must be able to withstand the appropriate loads. Skewed installation affects the efficiency of heating. Incorrect installation is the reason for most of the failure of these appliances. You want to avoid mistakes – order installation from Sharp Oven Repairs.
Quality electric oven repair depends on the professionalism of a Sharp Oven Repair and Service technician, who will not only identify the location of the breakdown, but also determine the causes of the malfunction. Simply replacing a component or part doesn't guarantee long, flawless operation of the equipment. 
If the factors that contributed to the malfunction are not eliminated, the situation can occur again. For example, a constant voltage drop in the mains can periodically blow a fuse, which will need to be replaced all the time.
Each breakdown has its own characteristic sign:
The light does not turn on. With this problem, it may be enough to replace a blown bulb;

The temperature mode is not maintained. The causes may be several. Faulty wiring is possible, but often it is the failure of the heating element (heater), which must be replaced;

All modes do not work. The cause should be sought in the electronic unit;

Spontaneous switching on/off. Check the connection cord for rupture;

Turning off after releasing the knob. Problem with thermocouple, solenoid valve.
Oven won't heat
It's best to trust a Sharp Oven Repair technician to find the cause of the breakdown. Incompetent handling of the technique is fraught with additional breakdowns, and accordingly the cost of repair will increase. 
A diagnosis will help to identify the faults:
Heater;

Heating sensor;

Thermostat;

Relay control heating;

Control board.
Control system malfunction
Modern models of ovens and ovens are equipped with a self-test system, making it easy to diagnose and repair the oven. If a problem occurs, the corresponding error code will appear on the display. The electronic control modules of the oven, mini oven is responsible for running the selected program. Sharp Oven Repairs and Services specialists will perform the work.
Thermostat doesn't work
Modern household appliances most often use electronic thermostats. You can determine the breakdown by testing, relative to the set parameters for compliance. To check at the elemental level, the resistance of the sensor is measured, at different temperatures, the controller is checked, as well as the executive unit.
Oven repair should be carried out after the diagnosis, which helps to accurately identify the cause of the malfunction. To repair recessed ovens and gas ovens, our Sharp Oven Repair specialists offer a catalog of replacement parts. They can be purchased separately or included in the cost of routine maintenance.
When you contact our Appliance Service Center for service, you will receive quality service. We take a warranty on the work we do. We also arrange for a Sharp Oven Repair and Service employee to come to your home to arrange a convenient time. Contact us and we will help. Positive feedback from our customers lets you know an independent judgment on our performance evaluation.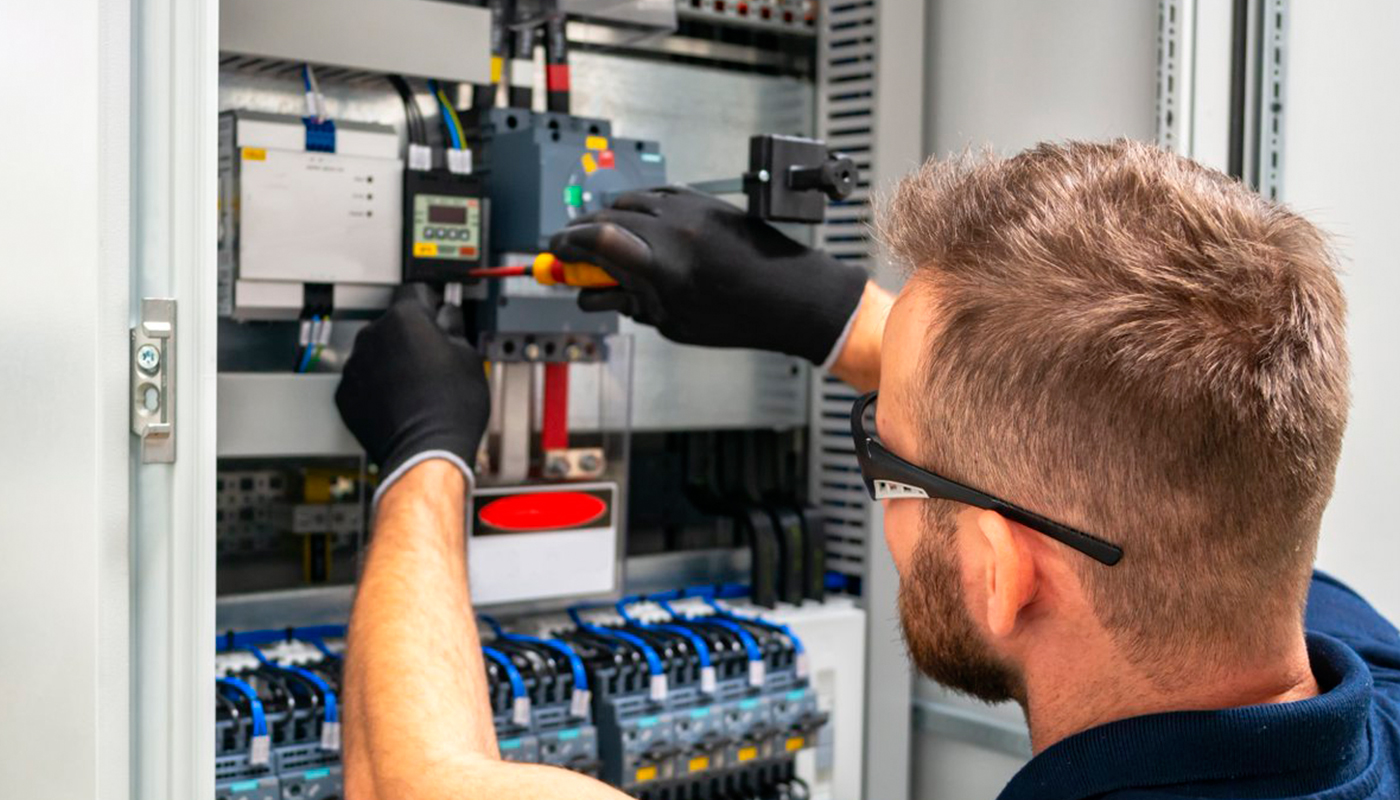 We use only professional equipment and tools, original spare parts, and high-quality consumables. Our technicians have 20 years of experience working with all types of household appliances from well-known brands. Specialists constantly improve their skills to provide you with high-quality services.
Frequently Asked Questions
Do you have questions about oven repair? Before you contact our operator, we suggest you look at the frequently asked questions that our company's customers ask.
Replacing a damaged heat exchanger in an oven can be a daunting task that requires certain skills and tools. If you are inexperienced in Sharp Oven Repair, it is recommended that you contact a professional service center to replace the heat exchanger. Remember, replacing the heat exchanger can be dangerous if you don't know how to handle electrical and gas appliances properly. 
Our additional services include:
Oven service and maintenance. 

Oven accessory installation and replacement. 

Advice on the use and care of ovens. 

Installation and connection of new ovens. 
We are ready to offer our customers a wide variety of Sharp Oven Repair services. 
In general, however, follow the instructions below:
Familiarize yourself with the instructions for your oven.

Set the desired self-cleaning mode on the oven. 

Wait for the self-cleaning process to finish. 

After the self-cleaning process finishes, let the oven cool down to room temperature.