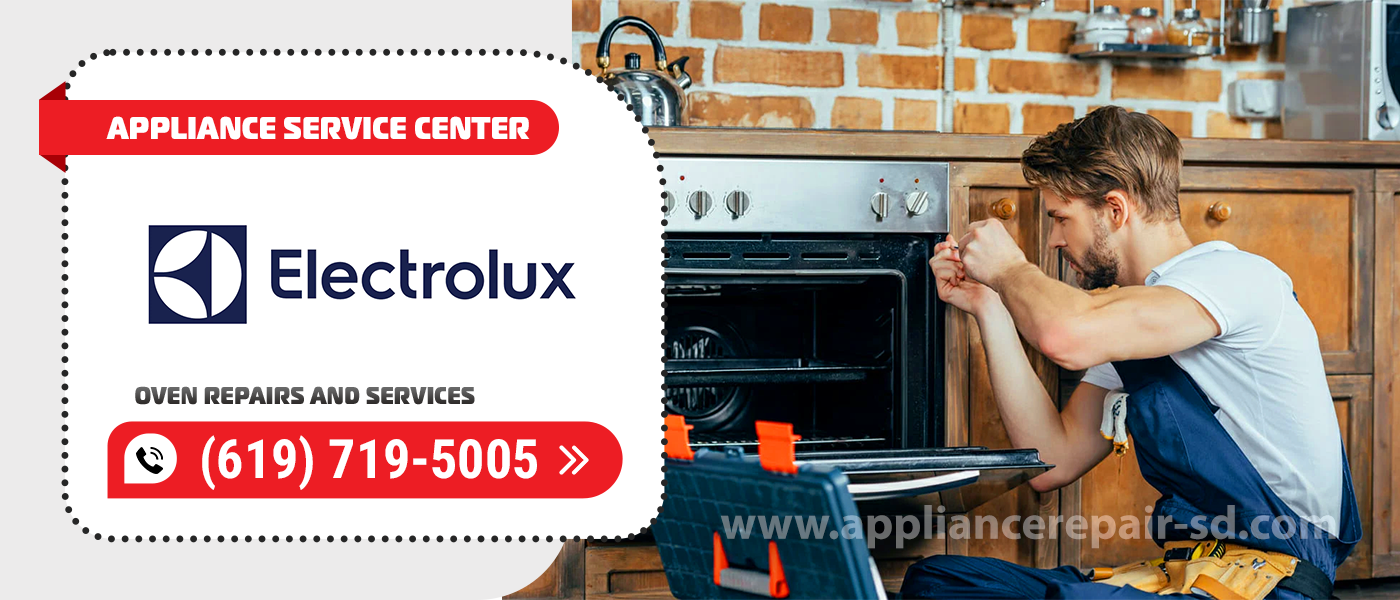 We have all become accustomed to the comfort of home appliances. Especially when it comes to kitchen appliances. It is very difficult to imagine a modern kitchen without an oven. And what to do if the Electrolux oven is out of order? With the Appliance Service Center, it's no problem. Modern and quality Electrolux Oven Repair in San Diego County has been no problem for years. Our craftsmen can bring your appliance back to life quickly and efficiently. And they will be sure to provide a warranty after the repair.
Ovens come in a variety of forms, gas ovens, electric ovens, steaming ovens, and ovens with microwave functions.    
No technique works forever, sooner or later comes the time when you need Electrolux Oven Repair and Service or replacement of one or more components. 
It can happen for several reasons: long-term or improper use, mechanical damage, factory defect. The third option is quite rare and is solved by replacing the product with a quality one.
In the oven (both gas and electric), steamers can break one of the components leading to its interoperability. FEN burns out, fuses, the control module malfunctions, timers are disrupted, programs go astray, gas valves, mode switches, ignition, housing parts and accessories break down. 
This is not the whole list of troubles that the oven can present to its users. But each and every one of them is best left to an Electrolux Oven Repairs technician. 
In order to restore your oven or steamer to its previous performance, you need to pinpoint the exact cause. And this is only possible with a thorough diagnosis. Only an experienced technician who specializes in Electrolux Oven Repair and Service can do this. 
In the staff of our service only such masters, so entrusting your appliances to us, namely the oven, you can be absolutely sure that we will do everything possible to restore its functions. The master Electrolux Oven Repair always has all the necessary spare parts, quality and tested tools at hand. 
Before leaving on the request of a specialist, you will definitely get in touch with our manager. He will clarify the nature of the breakdown, the period of operation, the model of the equipment. This will allow our specialist to come to a call with everything you need for repair and diagnosis. 
After the diagnostics, as agreed with the customer will be held qualitative Electrolux Oven Repairs and Services, issued a certificate of accomplished works with the warranty period. Our technician will be sure to advise on the further use of the oven to avoid similar problems.
In order to avoid having to call the service center for oven repair in advance, follow the instructions given in the instruction manual. Never operate a malfunctioning appliance or attempt to repair it yourself unless you have the proper knowledge to do so. This may lead to irreparable consequences.
Our specialists provide service and repair of ovens of any complexity:
Replacement of heating elements, convector;

Replacement thermostat;

Fan Repair;

Replacement of the seal on the door;

Installation of a new switch;

Replacement of the control unit;

Burner replacement and cleaning;

Replacement of electromagnetic valve;

Thermocouple repair;

Restoration of electrical wiring and other types of work.
There is no breakdown that our qualified technicians at Electrolux Oven Repair can't fix. We will repair anything that can be repaired and replace what can no longer be repaired. You can trust our technicians. We charge exactly what the work is worth.
Appliance Service Center offers professional home appliance repair and maintenance services of all well-known brands and any complexity. Our experienced technicians at Electrolux Oven Repair and Service will find the cause of your appliance breakdown and fix it in a quality manner. And the three-month warranty is a guarantee of your peace of mind. After all, we know how to repair qualitatively and reliably.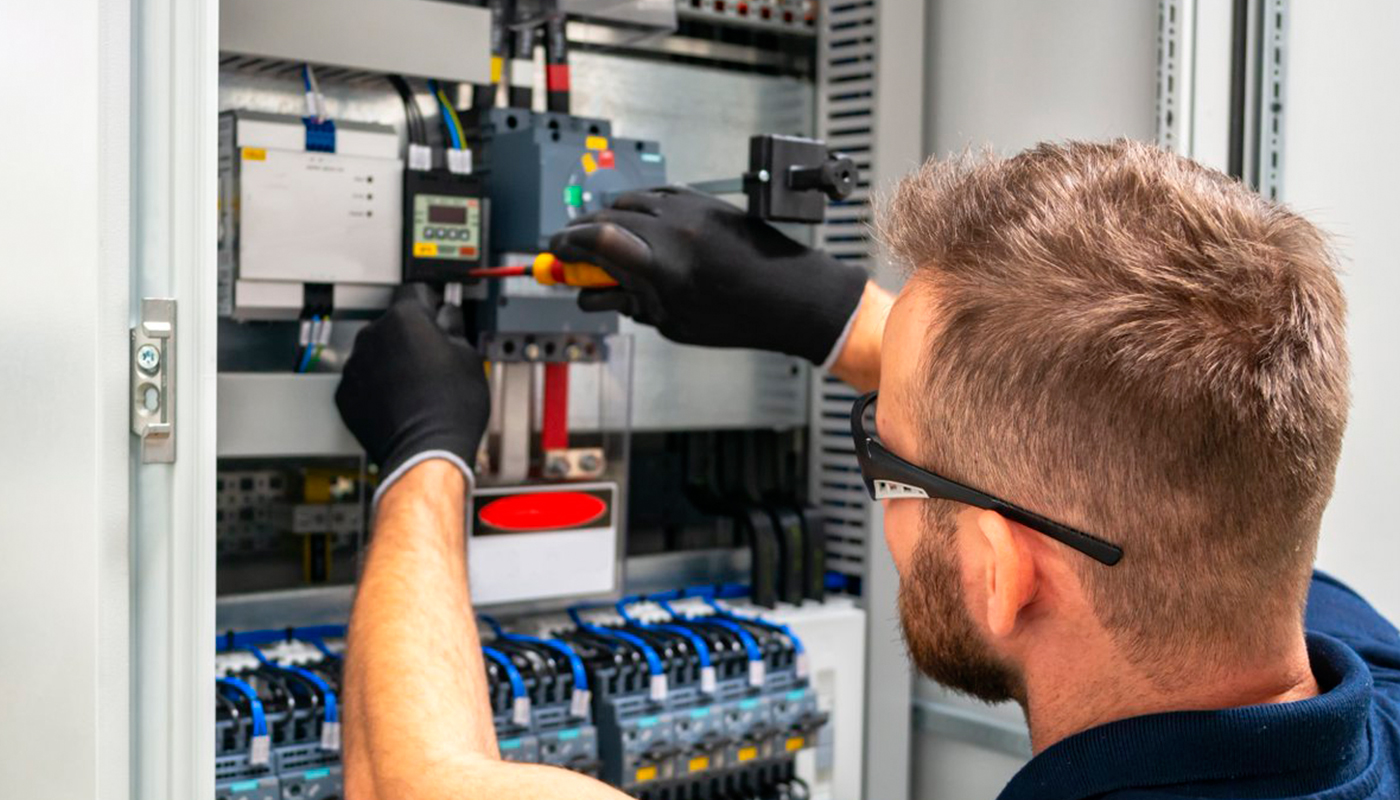 We use only professional equipment and tools, original spare parts, and high-quality consumables. Our technicians have 20 years of experience working with all types of household appliances from well-known brands. Specialists constantly improve their skills to provide you with high-quality services.
Frequently Asked Questions
Do you have questions about oven repair? Before you contact our operator, we encourage you to review the frequently asked questions that our company's customers ask.
Here are a few simple steps:
You need to turn off the oven and unplug it from the power source.

Secure the new door to the hinges by tightening the fasteners all the way.

Install all accessories back into the oven.

Connect the oven to the power supply and test the new door.
It is important to understand that if you have any difficulty or are unsure of your skills, it is best to call a professional for Electrolux Oven Repair.
As an Electrolux Oven Repair company, we guarantee our work and replaced parts. If we have performance issues related to the quality of our work or replaced parts, we are willing to fix the problem free of charge. However, the warranty does not cover new problems that may arise while the oven is in use after the repair.
There are several reasons why an oven may not work after you turn it on:
Improperly connected or damaged power cord.

Blown fuse.

Faulty thermostat or timer.

Faulty heating element.

Problems with the electronic control board.