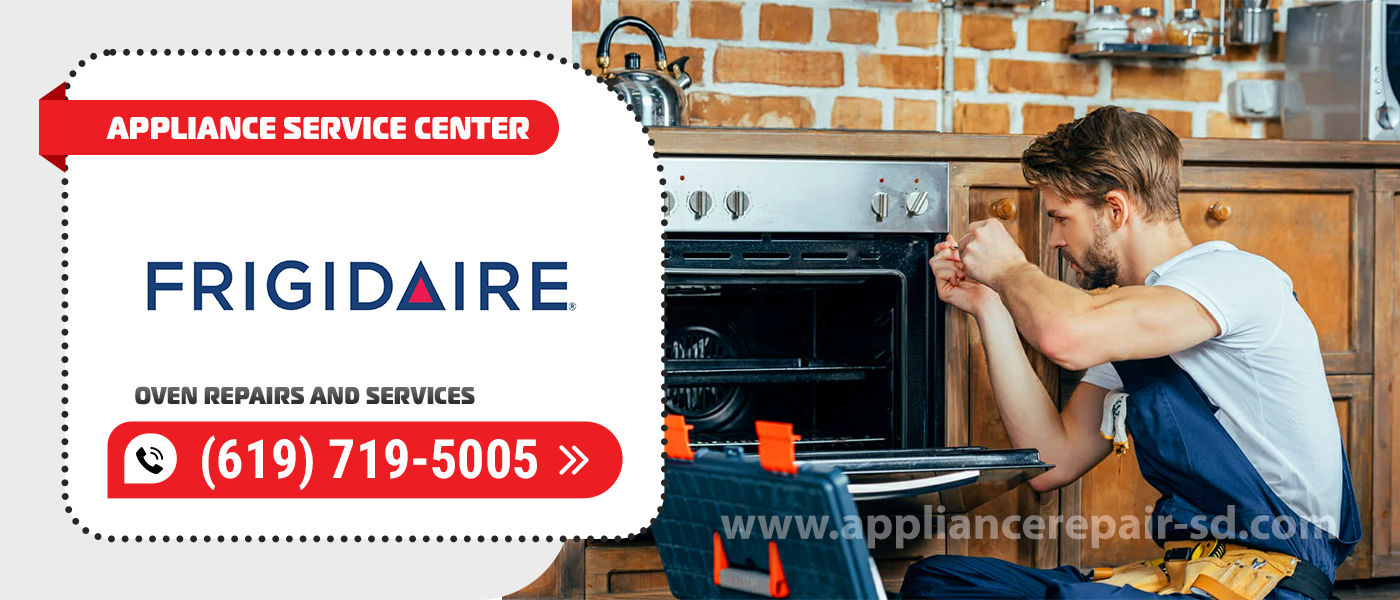 Modern ovens have 3D heating, self-cleaning function, convection mode, grill, equipped with grease filters. All this greatly facilitates and improves the quality of cooking and cleaning, but also complicates the process of repair, if necessary. But no matter how complicated the breakdown is, don't feel bad about it. Appliance Service Center is the right company to help you in this situation. We have been providing emergency Frigidaire Oven Repair in San Diego County at home for over 20 years.
Our professional technicians can restore the functionality of any appliance. Most importantly, we can help you avoid the unpleasant consequences of trying to fix the breakdowns yourself. When you leave a request for Frigidaire Oven Repair and Service with us, you can be assured of the promptness and quality of our work.
Let's take a look at the main faults of ovens:
Mechanical damage in the wiring, wear and tear in the electrical wiring due to improper mains load detection;

Damage of switches;

Failure of electronic control boards, problems with mode selection and temperature switching;

Malfunction of the thermostat;

Power does not turn on / off;

No gas supply to the oven;

The heating temperature does not correspond to the set temperature;

Loss of sensitivity of sensor elements.
Our Frigidaire Oven Repairs technicians will readily fix all of these problems and more.
Advantages of our service center 
We provide high quality and fast warranty repairs for residential and commercial appliances. 

We take responsibility for the quality of our service both to the appliance manufacturers and to our customers. 

Manufacturers supply us with genuine

Frigidaire Oven Repair and Service

parts. We never deal with low-quality knockoffs. 

Professional repairs require professional equipment. Our service engineers possess and are fluent in it.

Our craftsmen are certified by leading appliance and commercial appliance manufacturers. We are able to fix any breakdown, no matter how complicated it may be. 

Our

Frigidaire Oven Repair

technician will perform the service at a time that's just right for you.
We will provide a three-month warranty on completion of repair work.  Contact us in your preferred way and leave a request. Our manager will call you back and clarify all points on the equipment.  The model, the nature of the breakdown, the operating time and a convenient time of our specialist's arrival. Our technician will come to your home already with everything you need for Frigidaire Oven Repairs and Services. 
We care about our reputation. And those are not just empty words. The technicians at Frigidaire Oven Repair can fix any breakdown, no matter how complicated it is. What matters to us is our customers' peace of mind and comfort and the serviceability of their appliances. Over our many years of successful experience, we have left thousands of our customers satisfied. You can read their reviews on our site. But the most important thing is that they recommend us to their friends and acquaintances. 
Do not repair your equipment yourself. Without the proper knowledge, skills, tools and parts to make repairs to household appliances will not work. Electrical appliances are dangerous devices in and of themselves, because of the danger of electrocution. Unprofessional intervention in them can lead to unpleasant consequences. Both for you and your appliance. A small breakdown can be irreversible for your oven. Contact us and we'll take care of your appliance!
Only at Appliance Service Center can you order a truly quality and urgent Frigidaire Oven Repair and Service at affordable prices. Upon completion, our handyman will provide a three-month warranty on all his services. We guarantee positive results and longevity of your appliances!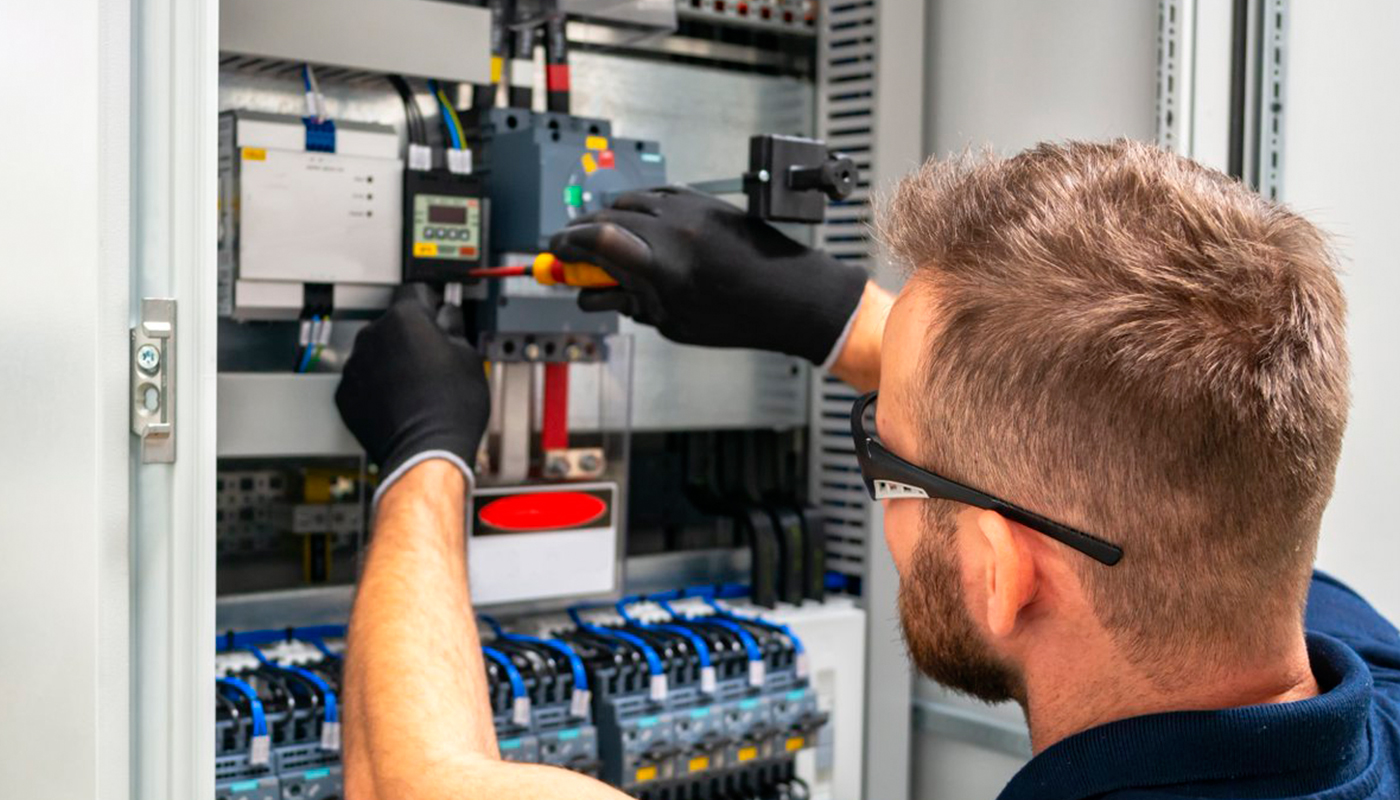 We use only professional equipment and tools, original spare parts, and high-quality consumables. Our technicians have 20 years of experience working with all types of household appliances from well-known brands. Specialists constantly improve their skills to provide you with high-quality services.
Frequently Asked Questions
Do you have questions about oven repair? Before you contact our operator, we suggest you look at the frequently asked questions that our company's customers ask.
To eliminate the smell of burnt food in your oven, the following steps are necessary:
Open windows and doors to allow air circulation in the kitchen.

Remove the food from the oven and check for burnt food.

Moisten a cloth or tissue in a vinegar solution and wipe the oven to remove the smell of burnt food.

Allow the oven to dry completely before using it again.
Also, using a special oven cleaner can help remove the smell of burnt food and remove grease residue.
We are happy to provide you with Frigidaire Oven Repair services. We accept the following types of payment:
Cash.

Cashless.

Credit Cards.
Thank you for choosing our company. We are ready to provide you with high quality oven repair services.
To fix this problem, the following steps are recommended:
Unplug the oven from the electrical outlet.

Check the condition of the fuse.

If the fuse blows again immediately after replacing it, try disconnecting other appliances using electricity at the same time.

If this does not help, contact a professional electrician or appliance repair technician for diagnosis and

Frigidaire Oven Repair.