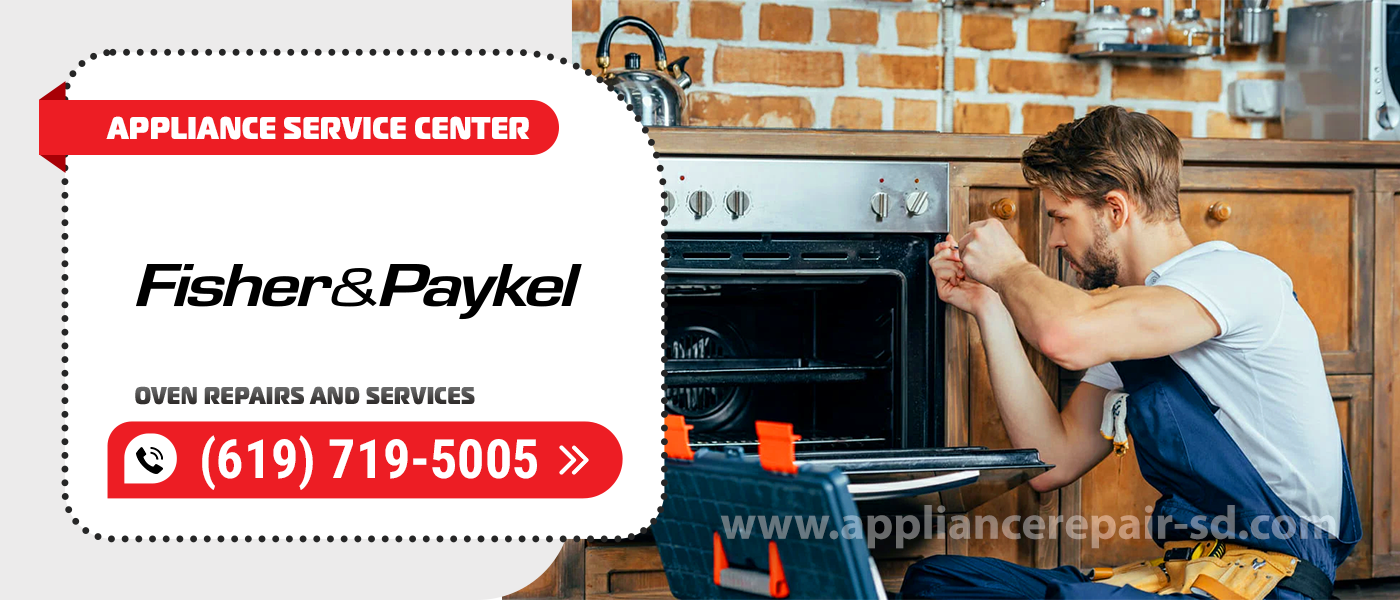 Fisher&Paykel Oven Repair
Modern Fisher&Paykel ovens are reliable and powerful devices that have many different functions, and most importantly are able to serve long enough. But in the process of operation any technique can break down for various reasons. Do not rush to run to the store for a new one. Contact Appliance Service Center. We've been professionally performing Fisher&Paykel Oven Repair in San Diego County since 2001. We have the expertise, state-of-the-art equipment, and true experts in the field to do the job.
Despite the quality of modern appliances, problems can arise with them if the rules of operation are not followed. Or it is the natural wear and tear of the parts over time. Any breakdown can be repaired, and the failed part can be replaced with a new one. By entrusting Fisher&Paykel Oven Repair and Service to professionals, you can be sure that your appliances will last for years to come.
Typical malfunctions faced by owners of ovens:
Gas supply problems;

Clogging of burners and burners;

Failure of tightness of ducts;

The ignition does not work;

Wear of the thermostat or thermocouple;

Replacement of heating elements, convector;

Replacement of the fan;

Replacement of the seal on the door;

Installation of new switch;

Replacement of the control unit;

Restoration of electrical wiring and other types of work.
Keep in mind that if you encounter such problems, it is necessary to immediately shut off the gas supply if you have a gas oven and call a company employee. All our specialists of Fisher&Paykel Oven Repairs have the necessary approvals to work with such equipment. You can be sure that the activities are safe.
Calling a master is made by phone or by email. You need to leave an application on our site or call the operators. The manager will specify the model of the unit, as well as the nature of the malfunction. This will help the specialist to navigate and take the necessary accessories for operational work. 
Upon arrival at the place of repair the master of Fisher&Paykel Oven Repair and Service will make a diagnosis and identify the breakdown, as well as determine the scope of work. And then he will orientate on the cost. After agreeing on these points with the customer, the specialist gets to work and makes repairs at home.
Cleaning and repair of components
If it is necessary to replace consumables and components, we use only original spare parts from manufacturers. Most spare parts are already in stock at our warehouse. This allows us to speed up the work, because you do not have to wait for the delivery of components. We are sure of the quality of the materials we use, and then we give a warranty on them, as well as on Fisher&Paykel Oven Repair. 
We offer our customers the best conditions and a lot of advantages, such as:
Free diagnostics, when ordering repairs with us;

Repair of equipment at the customer's home;

Promptness of repair;

Three-month warranty on all types of services;

Our

Fisher&Paykel Oven Repairs and Services

technicians work only with original components;

Own delivery service if necessary;

Reasonable prices for service;

Comprehensive approach to repair and service.
Important!
Do not repair your appliances yourself.
The attempt of self-repair very often leads to the fact that it will inevitably be followed by treatment in the service center. And most likely the repair will cost more than it could cost before unprofessional intervention. Regularly we get our equipment, which was damaged by the repair, with our own hands. 
Do not use broken equipment.
Timely diagnostics will help to identify the problem at an early stage. Practice shows that the earlier the problem is identified, the easier, faster and cheaper it is to fix.
Do not go to the dubious "specialists".
There are several reasons for this – lack of experience, knowledge, special equipment, warranty. So that you do not have to re-repair your oven after repairing amateurs, immediately contact the professionals of Fisher&Paykel Oven Repair.
If you want to save your time, your money and not put your health and the health of your loved ones at risk, do not repair your appliances yourself. Contact the Appliance Service Center and we'll do the job for you! Fisher&Paykel Oven Repair and Service of any degree of complexity is no problem for us. And we guarantee you quality and efficiency!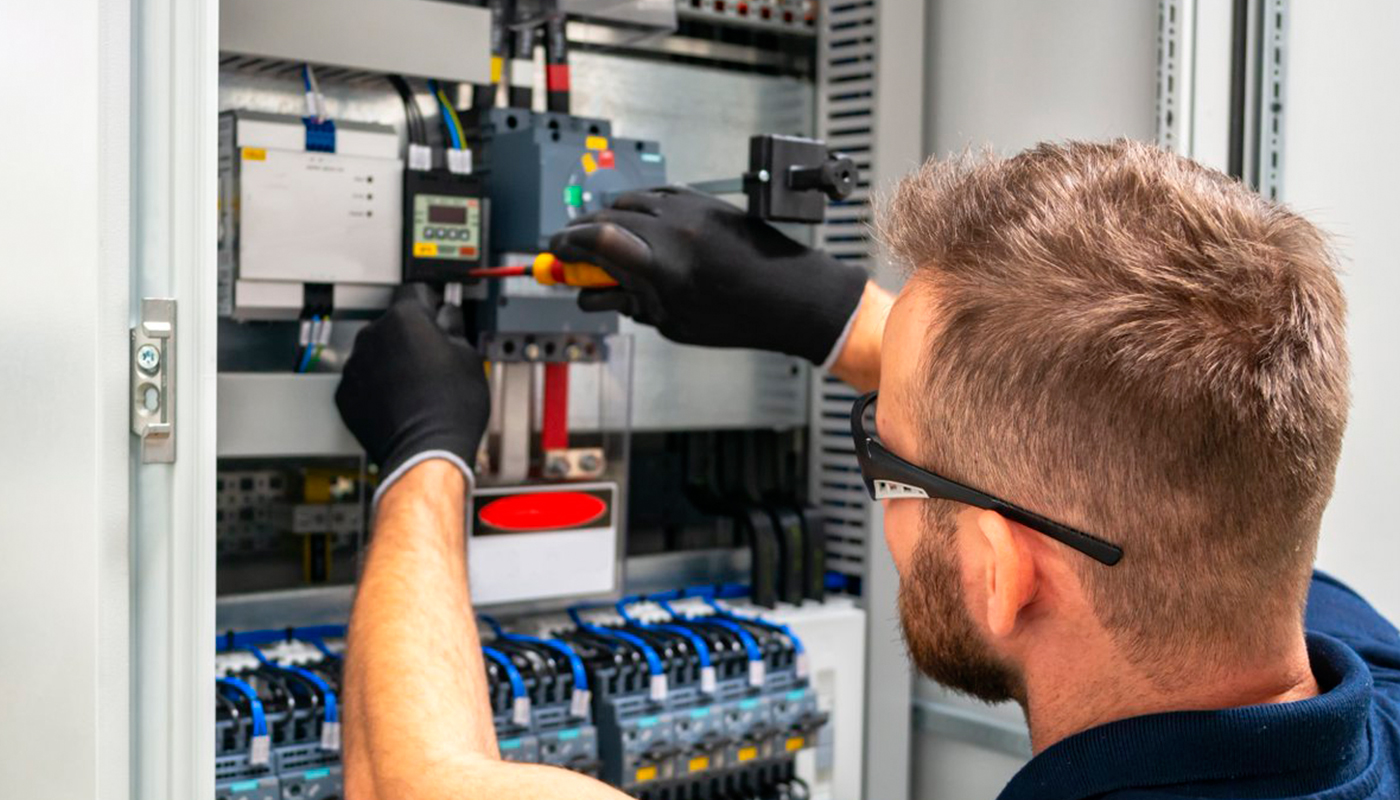 We use only professional equipment and tools, original spare parts, and high-quality consumables. Our technicians have 20 years of experience working with all types of household appliances from well-known brands. Specialists constantly improve their skills to provide you with high-quality services.
Frequently Asked Questions
Do you have questions about oven repair? Before you contact our operator, we suggest you look at the frequently asked questions that our company's customers ask.
Installing a new thermostat in an oven can be quite a complicated procedure and, therefore, it is recommended that it be done by a qualified Fisher&Paykel Oven Repair technician. Note that each specific type of oven may require unique steps to install a new thermostat.
Our Fisher&Paykel Oven Repair technicians are highly trained and experienced in the field. We only work with experienced professionals who undergo regular training and professional development to stay up to date on the latest trends and techniques in oven repair. Our team of experts is experienced with various brands of ovens and can solve any problems related to their repair.
There can be several reasons why an oven overheats. It is possible that the heating elements are malfunctioning, causing overheating and damage to other components. Also, a malfunctioning thermostat or temperature sensor that doesn't control heating properly could be the problem. Fisher&Paykel Oven Repair requires a diagnosis of the heating system and the thermostat.