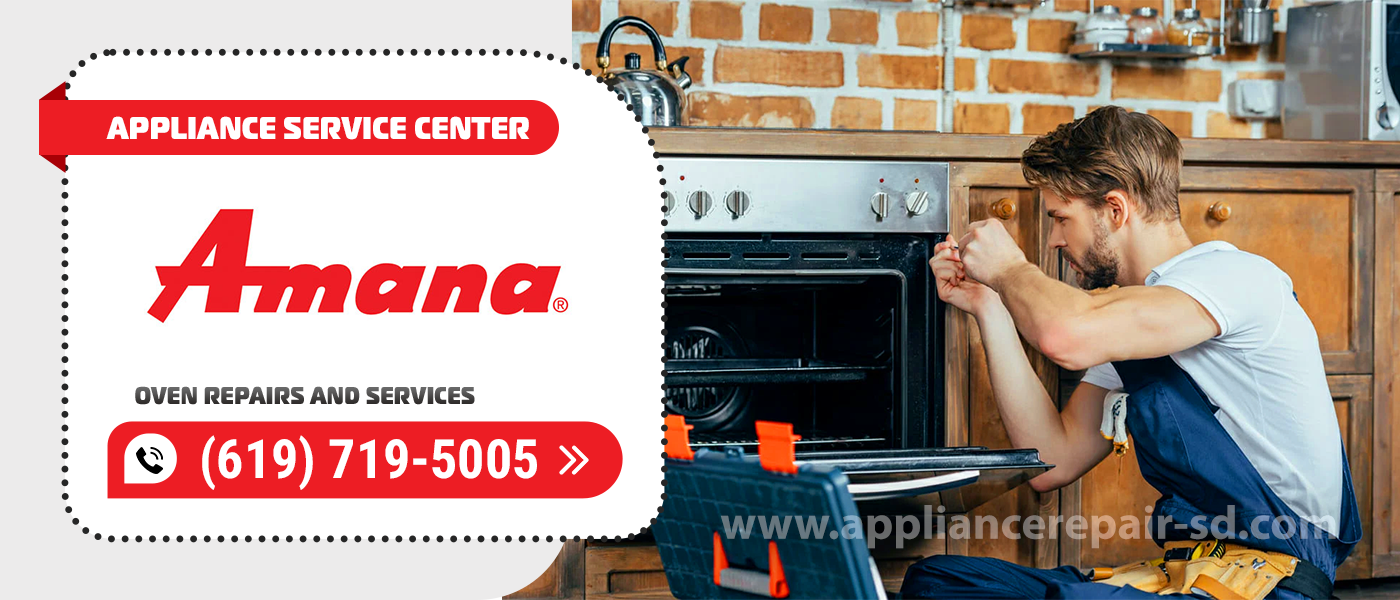 Amana ovens have been a permanent fixture in the lives of modern homeowners for a long time. The successful combination of design, necessary options, ease of use and quality is difficult to trade for anything less. Your faithful helpers should be treated as carefully and reverently as you treat yourself. So, if your oven breaks down, contact the professionals at Appliance Service Center right away. With us, Amana Oven Repair in San Diego County will be comfortable and fast for you. Every time you contact us, it's important to us, which is why we take our job responsibly.
When you notice that your oven isn't working as well as it used to and your food isn't baking as gloriously as it used to, call us right away. Very important, do not try to figure out what the problem is and how to fix it. 
Unprofessional intervention can be detrimental to the technique itself and be dangerous to your health. Only by trusting Amana Oven Repair and Service specialists, you can be sure of the quality of the work done.
Our specialists carry out repair of both electric and gas ovens. No matter the complexity of the breakdown or the year of manufacture of your appliance. We handle every Amana Oven Repairs job promptly and bring it to an end.
What breakdowns our technicians fix
You can feel free to call our technicians at home with any breakdown or problem. With years of experience, we are versatile and experienced Amana Oven Repair and Service specialists.
We perform:
Replacement of heating elements, convector.

Thermostat replacement.

Fan replacement and repair.

Replacement of the gasket on the door.

Installation of a new switch.

Replacement of control unit.

Restoration of electrical wiring.

Cleaning, repair and replacement of gas burners.

Installation and disassembly of appliances and other types of work.
But most importantly, you can contact us for routine service. You don't have to wait for a major breakdown that requires a major Amana Oven Repair. It is much cheaper and easier to diagnose the technical units and clean the filters than to make repairs later.
How oven repairs work at our service center
After you have made a request for a call from our expert, our manager will call you back. After asking clarifying questions and agreeing on a convenient time for you for Amana Oven Repairs and Services, our technician will already rush to your home.
First, the affected oven will undergo a diagnosis, which is free of charge if the repair of the appliances will be carried out by our specialists. Diagnostics help discover all the causes of the breakdown and determine a repair plan.
And only after the diagnosis, our licensed technicians start Amana Oven Repair. We use state-of-the-art equipment and original components in our work if a failed part needs to be replaced. 
Upon completion of the repair work, our technician will leave a certificate of completion and provide a three-month warranty. We don't worry when we give you our commitment because we are confident in the quality of our work. 
How long does it take to repair in our service center? 
A very frequent question from clients. There are repairs that we perform within 30–40 minutes. But most often it takes one working day. But there are cases of complex repairs. Where you need to work very hard. Therefore, the repair of your equipment will take a little longer. And in the most complex cases, we carry out Dacor Oven Repair in our workshop. 
Our company has been chosen by thousands of customers as a professional service center that you can turn to in emergency situations. Or simply for routine maintenance. We are trusted partners of many manufacturers, and that says a lot. It means they trust us!
No problem is too big for our qualified technicians. We repair what can be repaired and replace what can't be repaired. We charge exactly what it costs to get the job done.
Save our number or link to our website. Appliance Service Center offers professional home appliance repair and maintenance services for all well-known brands and of any complexity. Our experienced Amana Oven Repair and Service technicians will find the cause of your appliance's breakdown and fix it right. And a three-month warranty is a guarantee of your peace of mind. After all, we know how to work with quality and reliability!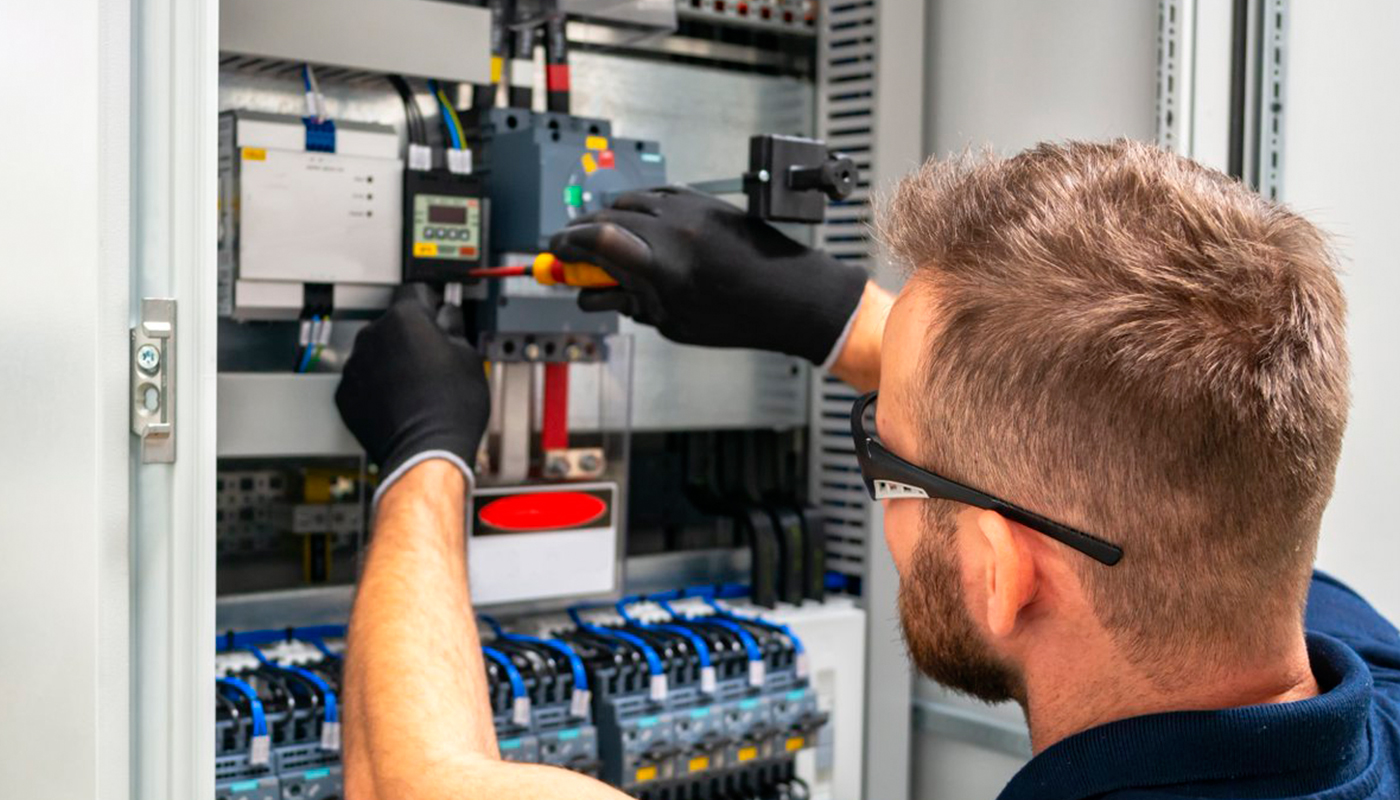 We use only professional equipment and tools, original spare parts, and high-quality consumables. Our technicians have 20 years of experience working with all types of household appliances from well-known brands. Specialists constantly improve their skills to provide you with high-quality services.
Frequently Asked Questions
Do you have questions about oven repair? Before you contact our operator, we suggest you look at the frequently asked questions that our company's customers ask.
If your oven isn't heating up, a variety of factors could be the cause. Here are a few possible causes and solutions:
Check the electrical connection.

Check the temperature setting.

Check the heating element.

Contact the professionals at

Amana Oven Repair. 
Yes, we provide emergency Amana Oven Repair service. We understand that problems with an oven can occur suddenly and require immediate intervention. Our company strives to offer a quick response to such situations. If you have a need for emergency oven repair, simply contact our service center or leave a request on our website. 
If you can smell burnt food inside your oven, there are several steps you can take to Amana Oven Repair:
Check for food residue.

Clean the inside of the oven.

Check the filters and ventilation.

Run a self-cleaning oven (if available).

Use natural odor absorbers.