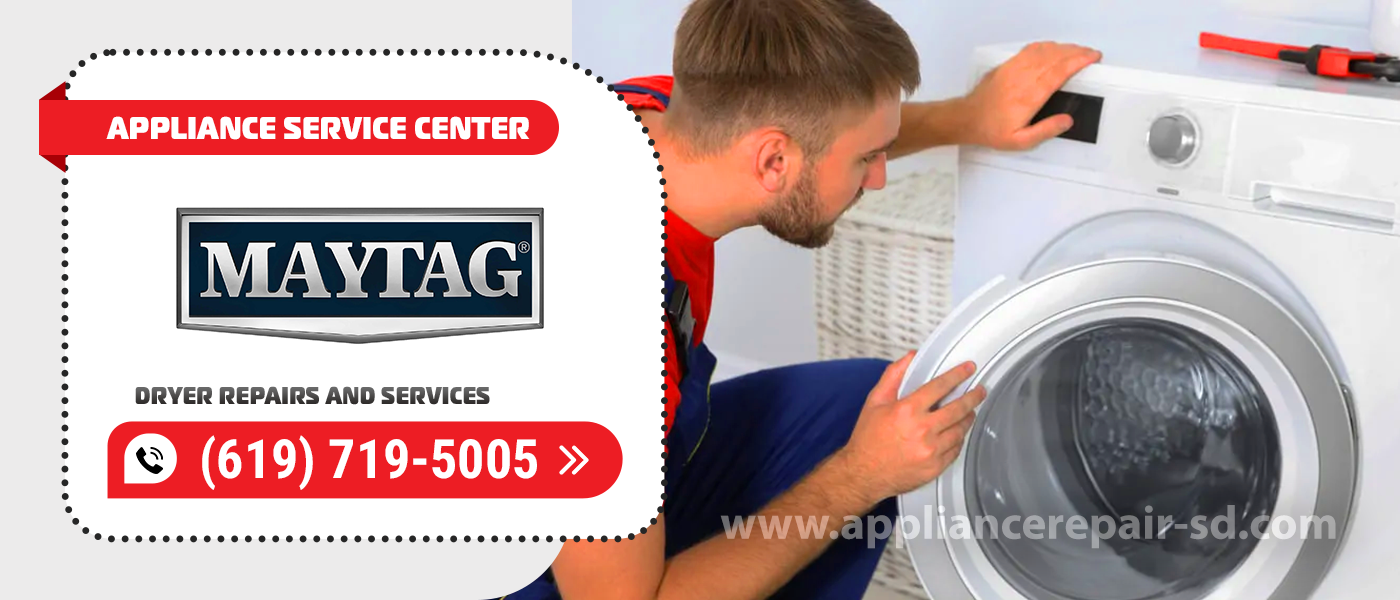 A dryer is an appliance for comfort and service. And how sad it gets when it fails. Maytag brand dryers have long been trusted by many Americans for their quality and reliability. Appliance Service Center is a company which has been professionally repairing different kinds of home appliances for 20 years. When you order Maytag Dryer Repair in San Diego County from us, you will be assured of excellent service, efficiency, and the quality of all services rendered.
Breakdowns in appliances can occur for many reasons: power surges, wear and tear on parts, rough handling. But more often it is the banal failure to follow the rules of use. Or heavy wear and tear on the parts. In our world, nothing is everlasting.
Attempts to save money on calling a master and repair the breakage yourself often make the malfunction even more complicated than it was. And such savings are costly in the long run. Do not try to fix the problem yourself. After all, you can spoil quite well for repair technique. In addition, the services of Maytag Dryer Repair and Service are affordable for everyone.
If your dryer doesn't dry your laundry or leaves it wet, a detailed inspection of the equipment is required to determine the exact cause. Our company employs licensed professionals who annually confirm their professionalism. 
Regularly are trained in the factories that produce equipment, our masters improve their experience and are fluent in all the latest technologies. There are no breakdowns that our Maytag Dryer Repairs technicians can't fix.
What are the most common breakdowns that people call our service center about?
Breakdown of the temperature sensor, which is responsible for heating the heating element to a predetermined temperature. 

Failure of the heating element.

Electronics and control module failure. 

Dryer is working, but not drying the laundry.

Dryer does not turn on/off.

Worn drive belt.

Drum bearing wear.

Breakdown of the flow fan.
These and many other breakdowns will be easily fixed by our Maytag Dryer Repair and Service specialists.
How we work
Our manager will call you back without fail. He will specify the character of a breakage, model of your dryer, the term of operation and will specify the time convenient for you for the arrival of the master. 
This will allow the master to come to the site already equipped with everything you need for diagnosis and repair Maytag Dryer Repair. If you have any questions, please contact our call center from 09:00 AM to 9:00 PM, including weekends!
Our Maytag Dryer Repairs and Services technicians carry the latest diagnostic equipment and are fluent in everything. 
Our company is known for prompt and quality repairs. To do this we have everything you need. Our own warehouse with original parts, modern equipment, and a staff of professional technicians with 20 years of experience. Repair in 90% of cases takes one day. And your comfort reigns again in your home!
Quality control of the work performed.
Our Maytag Dryer Repair technician won't leave until he or she is satisfied that your appliance is in working order.
We provide a three-month warranty.
Upon completion of all work, our technician will provide a 90-day warranty card. This is more for your peace of mind. After all, we know how to repair appliances, so they do not break anymore.
We value our customers' time and understand how important it is to restore the functionality of household appliances promptly. Therefore, we carry out repair of dryers at home – please fill out an application on our site or call us. 
The master will arrive at the address at a convenient time for you. Repair work is carried out with the use of special equipment that allows you to accurately determine the cause of failure, and if necessary obsolete parts will be replaced by new original components.
Prices for Appliance Service Center repair depend on the nature of the fault, but in any case, remain affordable for customers. The works are carried out in the shortest terms, and upon their completion the Maytag Dryer Repair and Service master will provide recommendations on the further use of the equipment. All our services come with a three-month warranty.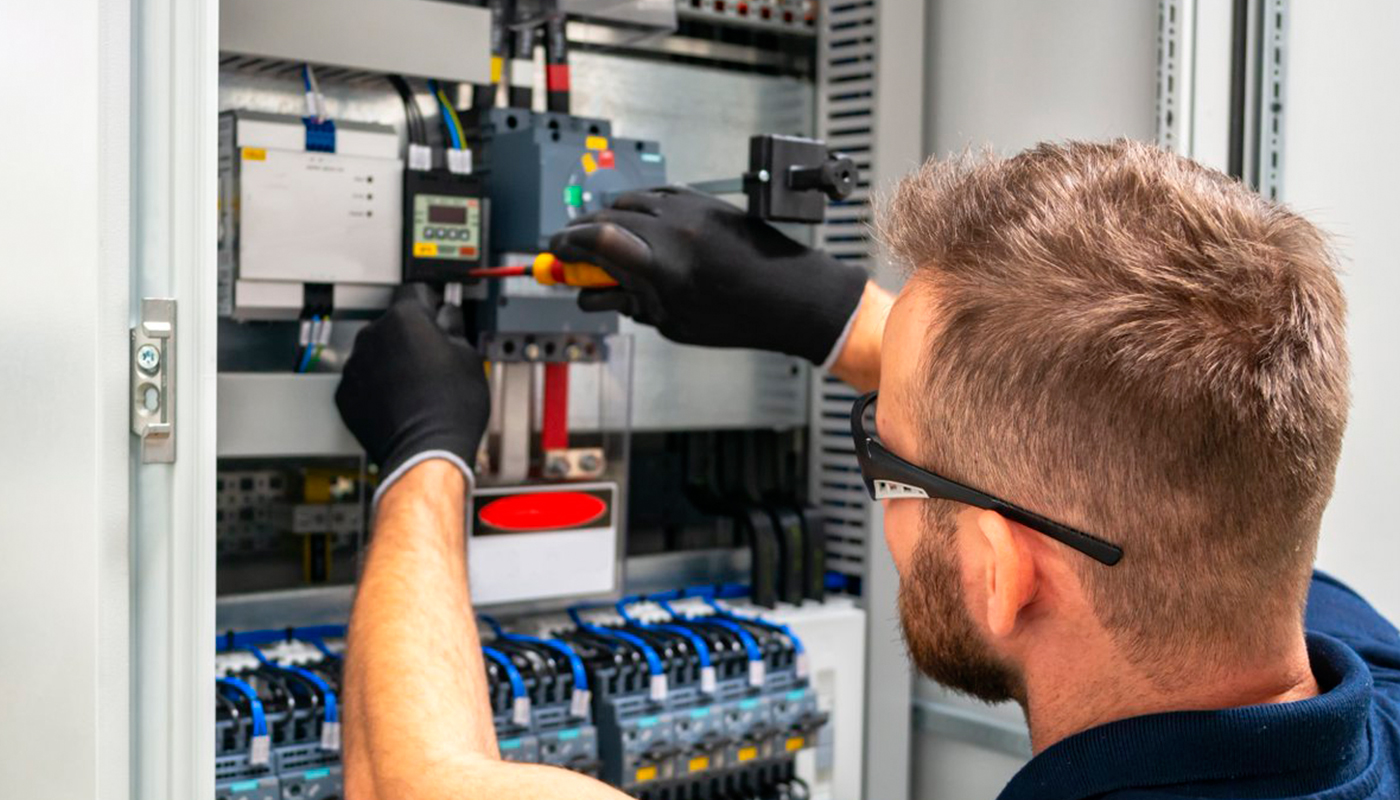 We use only professional equipment and tools, original spare parts, and high-quality consumables. Our technicians have 20 years of experience working with all types of household appliances from well-known brands. Specialists constantly improve their skills to provide you with high-quality services.
Frequently Asked Questions
You can get answers to all your questions from our specialists who have extensive experience in repair and maintenance of household appliances.
The main rule of thumb when choosing a dryer's capacity is its drum. It should be slightly larger than a washer dryer. The calculation here is simple – after the wash cycle, all the laundry is moved to the dryer. And for even and high-quality drying in the drum should leave enough space. And for the dryer itself – the main thing is not to overload, so you can avoid breakdowns and Maytag Dryer Repair.
Our Maytag Dryer Repair technicians regularly attend continuing education courses and gain new knowledge and experience. We employ licensed technicians with the latest and greatest technology. For 20 years, our technicians have studied the appliances thoroughly and know everything that can break and how to fix it.
Before Maytag Dryer Repair, our service center's technicians perform a thorough diagnosis. This allows us to pinpoint the exact cause of the malfunction. Whether the control module, motor, heating element, thermostat or valve is broken, the specialist will quickly find the breakdown. With this approach, any errors are excluded, and the dryer can be repaired many times faster. The repair usually takes one day.