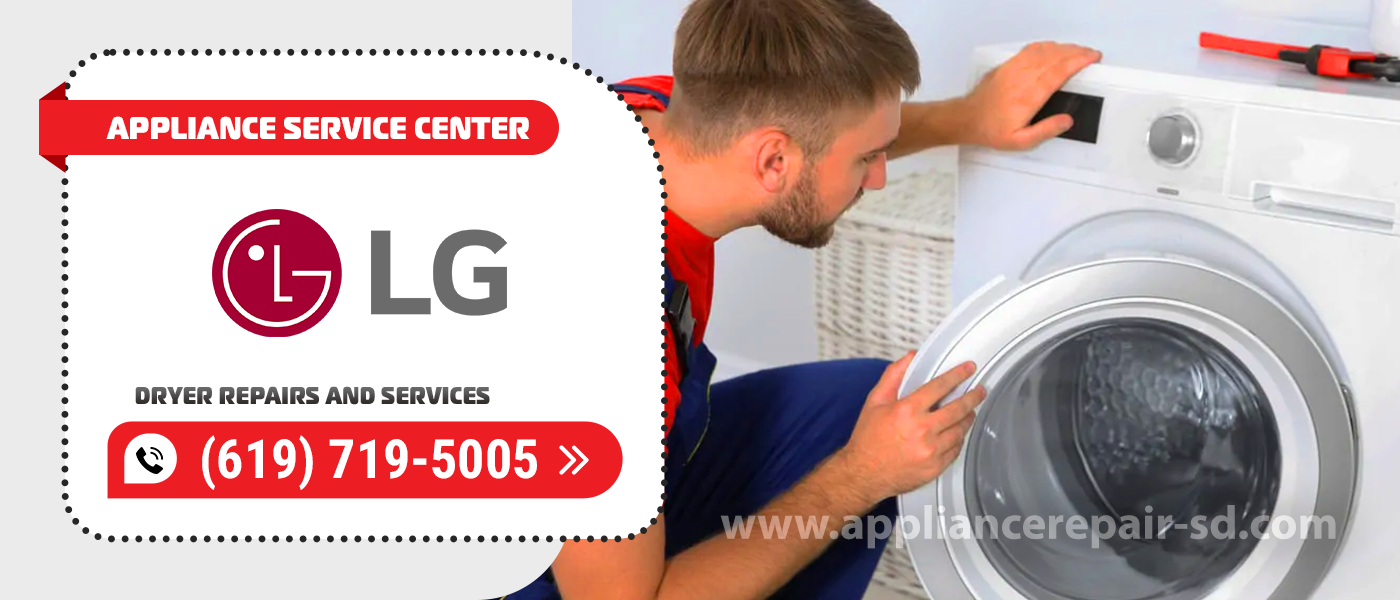 LG dishwashers have long been trusted by consumers for their reliability and quality. But over time, even the highest quality appliances can break down. If you encounter such a problem, the Appliance Service Center is always ready to come to your aid. For our LG Dryer Repair in San Diego County technicians, there are no breakdowns they can't fix. Anything that is repairable will be repaired, and anything that needs to be replaced will be replaced. 
Open Service Scheme
We document all the steps in advance with the customer.

You call a master.

Arrange the arrival of a master online or by phone at a convenient time for you.

LG Dryer Repair and Service

technician arrives.

Master arrives at the appointed time with the necessary tools.

Diagnostics and coordination of repair works.

The wizard identifies the problem and agrees an estimate for

LG Dryer Repairs

with you.

Repair of appliances and warranty registration.

The technician makes repairs and leaves a warranty on the work and components.

Inspection, acceptance of equipment and payment.

Check completed repair and if you are satisfied you make the payment.
We serve inexpensive and at home!
It often costs more to ship a dryer to and from a service center than to do the actual repair. And it takes a lot of time – you have to sacrifice half a working day. Not everyone can afford it. Our masters at LG Dryer Repair and Service work exclusively at home. This format of cooperation is beneficial for the customer. 
You just need to call the manager and order repairs at a convenient time – we take care of the rest. The master will arrive just in time to diagnose the dryer.
Our experts understand the service of household appliances at home has its own specifics, so the repair is carried out considering all the rules. We work with equipment from different manufacturers, and we always have branded accessories for dryers. It is a guarantee of quality and reliability of our repair.
Why do customers choose us!
We provide urgent

LG Dryer Repair

– in most cases, our specialist will come and do all the work on the day of call.

We work only with original spare parts from the manufacturer.

Quality of repair. Our craftsmen are trying to do their work as quickly as possible, without compromising on quality. On completion of the repair work to provide a three-month warranty on all types of its services.

Our specialists regularly improve their professionalism by undergoing training at factories of the manufacturer.

LG Dryer Repairs and Services

licensed specialists fix breakdowns of any degree of complexity. From the simplest to the newest appliances, we can bring them back to life.

Among other things, our technicians will tell you how to prevent possible breakdowns and advise you on preventive measures. It is important to us that you are satisfied with the quality of our work!
Care of the dryer
A dryer can easily malfunction if not used properly. The main malfunction of all dryers is overheating. When loading, you need to consider the weight and class of the dryer, not following these rules can cause the machine to overheat or tear the drive belt. Which will require urgent LG Dryer Repair. And finding a specialist. 
Clean the heat exchanger of the dryer, this procedure is very important as lint and dust easily clog the channels of the heat exchanger. This can cause the dryer to overheat and even catch fire! 
For cleaning it is necessary to take out condensate to collect all dust and preferably flush under a strong head of water achieving the best result. On statistics 80 % of all breakages occur because of the clogged heat exchanger.
The dryer did not come to your house. It is necessary to observe the rules of operation. Non-observance of which causes the most frequent breakdowns of dryers. You should not dry oversized items in the dryer, poorly wrung out, as well as overfill the drum with heavy items.
For best drying results, use the dryer's factory-set programs for each type of laundry. Remove water from the condensate tank. To avoid the appearance of various malfunctions of the dryer, you need to carefully follow the manufacturer's advice. Then the machine will last much longer. But if a breakdown does occur, Appliance Service Center is your reliable helper. Our LG Dryer Repair and Service technicians will get your appliance back in working order promptly, efficiently, and with a warranty.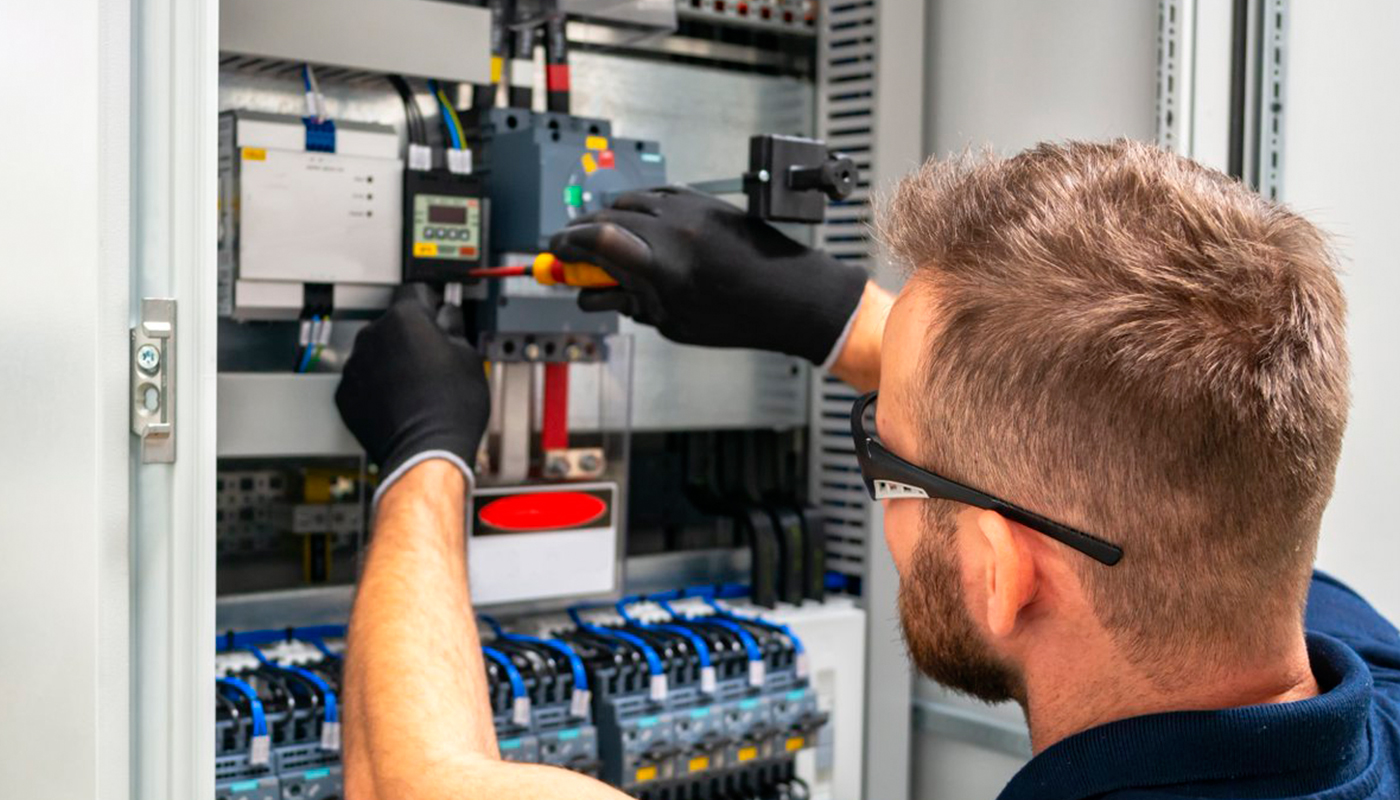 We use only professional equipment and tools, original spare parts, and high-quality consumables. Our technicians have 20 years of experience working with all types of household appliances from well-known brands. Specialists constantly improve their skills to provide you with high-quality services.
Frequently Asked Questions
The most frequently asked questions from customers and answers from our specialists. Can't find an answer to your question – call us directly!
In most cases, the reason for the lack of air heating is the failure of the heating element. This can occur when the temperature sensor is broken. The heating element in this case can heat up to maximum temperatures and eventually burn out. If you notice the first abnormalities in your appliances, contact an LG Dryer Repair service center right away.
The dryer, like any other household appliance, is recommended to be transported in an upright position. Since all the heavy parts of this appliance (motor, compressor, evaporator) are on the bottom. And tilting on the side or overturning the machine will create additional load on the fastening points of these elements, which will lead to their damage and loosening. This is fraught with unplanned LG Dryer Repair.
Some dryer models have automatically triggered shipping bolts that lock the drum in place. The first time you start the unit, you may hear a knocking sound, indicating that the shipping bolts are loosening. This is a normal phenomenon that does not require LG Dryer Repair. But if the noise appears after some time, you should think that there was a problem with the bearing.