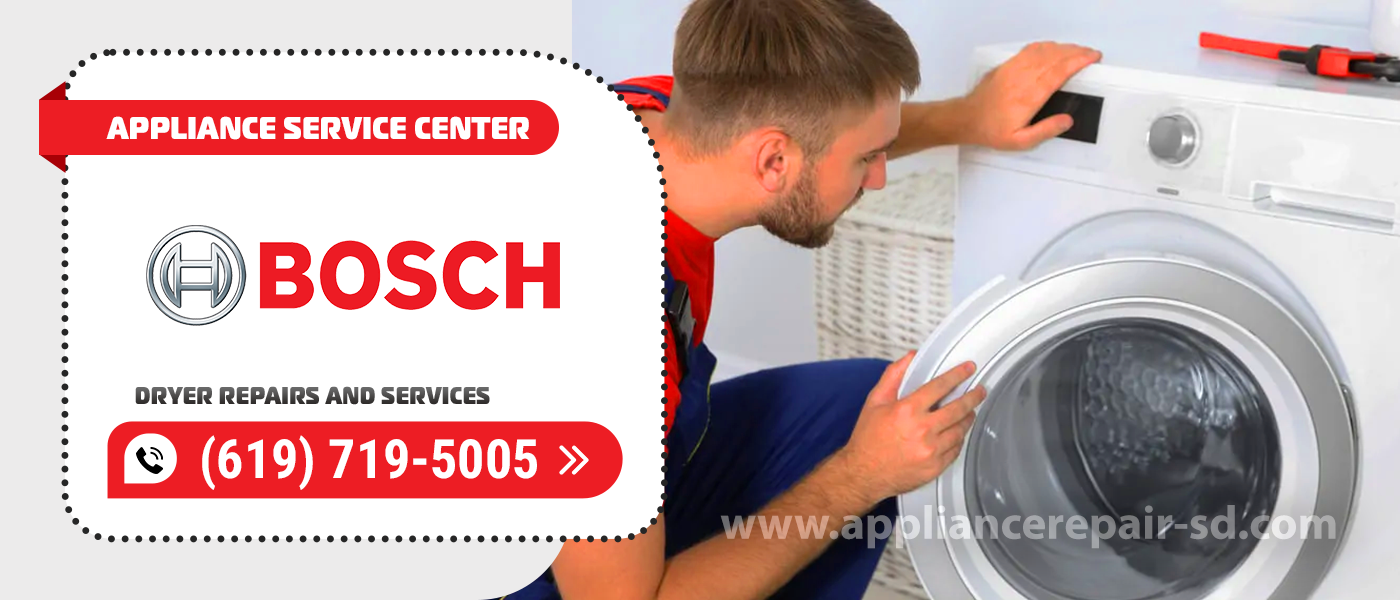 If you are looking for professionals who can get your appliance repaired quickly, contact the Appliance Service Center. Bosch Dryer Repair in San Diego County is a popular service because we use our dryer daily. The dryer has become so indispensable, has become so indispensable that even the slightest malfunction can cause serious problems. We have experienced craftsmen who know all the features of appliances from different brands and have modern repair equipment, which makes it possible to guarantee an excellent result. 
Why this company? 
Our service center offers post-warranty Bosch Dryer Repair and Service in any form or complexity. We'll extend the life of your dryer and repair it inexpensively and promptly. Even the most reliable appliances sometimes break down and need repairs. Causes for breakdowns can vary, from errors in operation to an ordinary power surge. 
If your dryer breaks or something stops working, make a service and repair request. The technician will perform an urgent Bosch Dryer Repairs at your home, at your convenience and with a warranty. Diagnosis of the repair is free.
Our company has been in business for 21 years, and during that time our service for Bosch Dryer Repair and Service has not only gained a lot of experience in working with equipment. 
But also proved to be a reliable company, able to cope with any breakdown of the equipment inexpensively and perform Bosch Dryer Repair in a short time. 
Our masters will come to your home or will carry out a visit to the object of the customer in case of breakage of dryers. Bosch Dryer Repairs and Services are much more economical than buying new appliances. 
Bosch Dryer Repair is carried out using modern equipment and using original spare parts. If you wish, you can order the service of taking the technique to us in service and delivering it to you after repair. 
The main malfunctions 
Dryer doesn't rotate
The dryer in your home is designed to dry things instantly. When the dryer doesn't spin, it could be due to a broken belt. This will make it impossible to dry things and get rid of creases. Because of the difficulty of replacing the belt, you will need to hire a professional to do the job.
In other situations, the dryer drum may not rotate due to a jammed motor or other damage to the supporting components. The cost of replacing these components depends on the model of your machine.
The dryer is not producing heat
If you hear the dryer spinning but things are still wet afterward, it is due to insufficient heat production. Be sure to check the dryer's settings before calling in a professional to diagnose this problem. If the heat is not turned on correctly, this could be the cause of this problem.
The problem may also be related to the temperature switch that is located on the control panel. If this is the case, getting professional help is the only way to solve the problem.
The dryer is working but not drying
If the laundry no longer dries in the dryer, you can conclude that the technique is outdated, especially if the device has been in the household for many years. But this error can occur for several reasons. In most cases, it can be due to a broken heating element. 
If the dryer takes too long to dry your laundry, it may be a technical defect. The heating element may be damaged, and this may cause the dryer to not heat up enough. The problem could also be because the temperature sensor is faulty. Also, the software switch may be the cause. Usually, these parts can be replaced and then you do not need to buy a new dryer.
Without special skills and knowledge, it is highly discouraged to do the repair yourself. Trying to fix the problems on your own, you may encounter more serious malfunctions. Professionals will allow you to avoid these mistakes.
Appliance Service Center has been on the market since 2001. All our craftsmen have more than 15 years of experience, and they regularly take advanced training courses. We carry out Bosch Dryer Repair and Service and all our customers get all the services of interest from the comfort of their home or office. To contact us, you can call the number listed or leave a completed form on the website and our manager will contact you as soon as possible.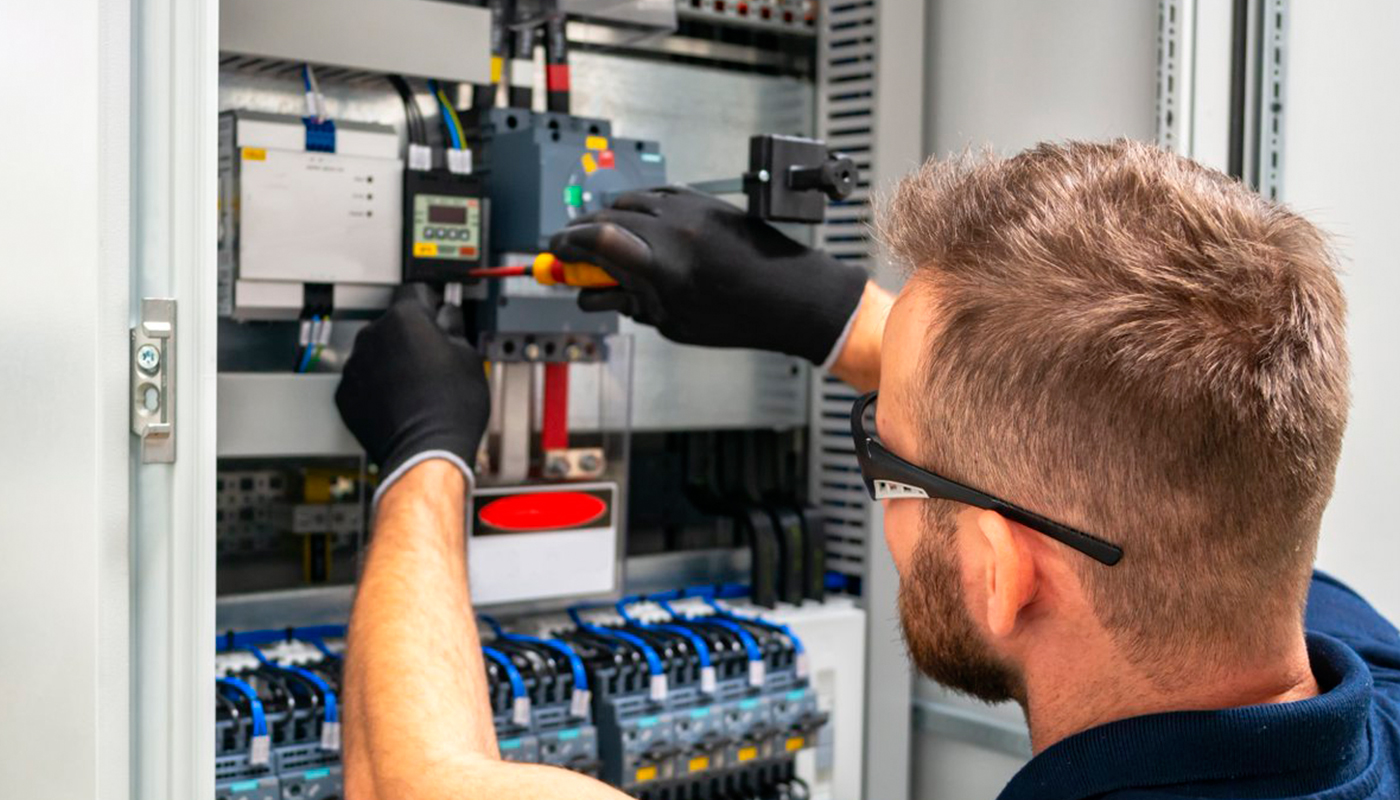 We use only professional equipment and tools, original spare parts, and high-quality consumables. Our technicians have 20 years of experience working with all types of household appliances from well-known brands. Specialists constantly improve their skills to provide you with high-quality services.
Frequently Asked Questions
If you have any questions about the operation of your Bosch dryer, all you must do is contact us and get answers.
The answer is simple: you will not get perfectly dry and wrinkled clothes. After all, drying won't be effective if the laundry can't rotate freely in the drum. That's not to mention what's the danger to the appliance itself when it's overloaded with wet laundry. To avoid Bosch Dryer Repair, follow the standards prescribed in the manufacturer's instructions.
Our technicians provide a 3-month warranty on all the work they do. Each of our technicians is proficient in the latest technology in dryer maintenance, repair, and diagnosis of dryer breakdowns. And for Bosch Dryer Repair, we use only original parts. That's why we're sure you won't have to come to us again. Unless you have a new breakdown of another appliance.
A dryer is not one of the cheapest segments of home appliances. And Bosch Dryer Repair in most cases is much cheaper than buying a new appliance. Especially if your dryer has only been in service for a few years. We can confidently say that the repair will cost you much less. And we use only original components for repairs that fit your appliances perfectly and last long enough.