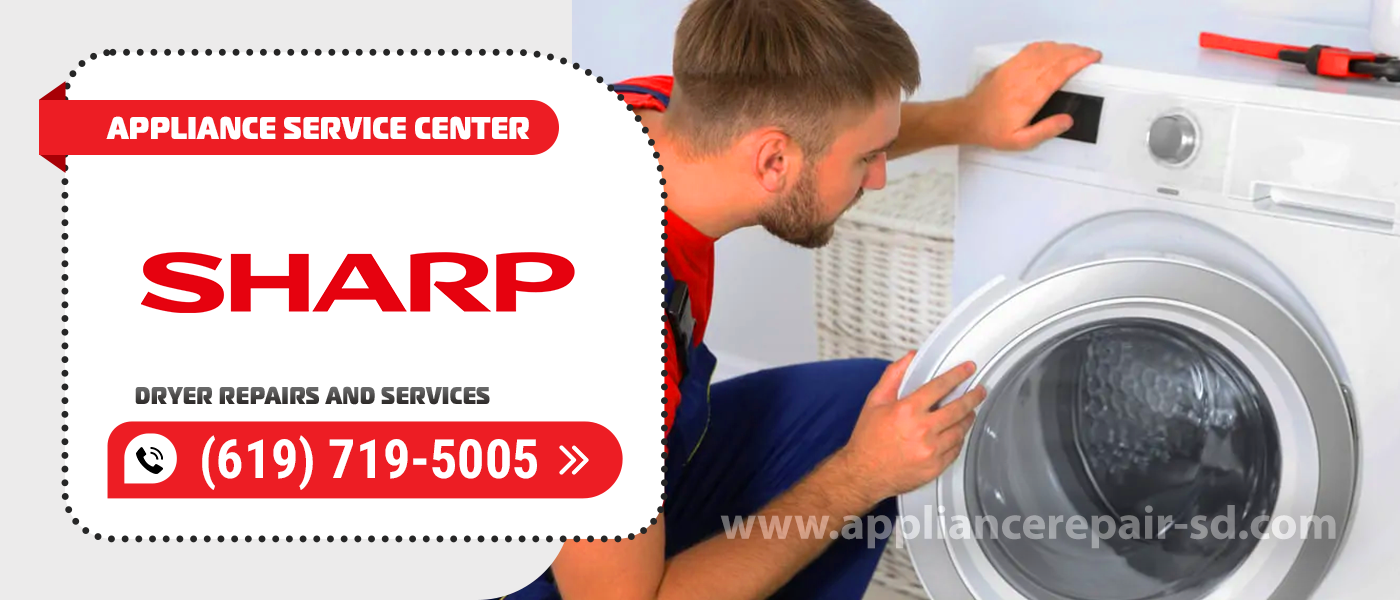 With dryers it is much easier and faster to dry things, and it is enough to just throw them inside, set any mode and after a while get your clothes completely dry. The principle of use is very simple and clear. But, like any technique, dryers are subject to wear and tear. Some machinery breakdowns can lead to complete failure. In such cases, our Appliance Service Center will help with this issue. Our experts provide quality Sharp Dryer Repair in San Diego County and perform maintenance on your appliances.
Below are some of the most common dryer breakdowns and how to fix them.
The dryer doesn't turn on
There are pounds of items that go through your dryer every day. What if the dryer stops turning on? The first thing to do in this situation is to contact the professionals at Sharp Dryer Repair and Service. 
Once the professionals start looking for the source of the problem, the first thing to do is to pay full attention to the circuit breaker that powers the dryer. If there are constant power surges in the mains, the dryer will shut down.
The dryer has many moving parts and each of them must work in concert for the unit to perform its functions properly. If you notice your dryer making squeaking, humming, or banging noises, you need to call the professionals at Sharp Dryer Repairs. If your dryer is making a knocking noise, it could be due to a malfunction. 
Most dryers have guides, which are small plastic parts located at the front of the drum. Over time, they wear out and break, causing excessive noise problems.
Clothes stay crumpled when they are taken out of the dryer. The first thing most people do when faced with wrinkled clothes is throw them back into the dryer. The heat and rotating motion usually smooth out the creases. If the creases are still present on the garment afterwards, there is a definite problem that needs to be corrected.
In some cases, this problem may be caused by throwing a lot of clothes in the dryer at the same time. You can also try changing your dryer settings. If you try to deal with this, but the problem does not go away, the dryer needs to be repaired. In such a situation, it is best to contact Sharp Dryer Repair and Service and replace the heating element in the dryer. If the functioning element is not producing enough heat, this can lead to problems with wrinkled clothes.
The dryer in your home is designed to dry things instantly. When the dryer doesn't spin, it could be due to a broken belt. This will make it impossible to dry things and get rid of creases. Because of the difficulty in replacing the belt, you will need to have a Sharp Dryer Repair technician do the job.
The dryer is not producing heat
If you can hear the dryer spinning, but things are still wet afterwards, it is due to insufficient heat being produced. Be sure to check your dryer settings before calling Sharp Dryer Repairs and Services to diagnose this problem. If the heat is not turned on properly, this could be the cause of this problem.
Dryer Overheating Problems
If your dryer starts to overheat, it can cause damage to your clothes or even a small fire. Thermostat problems are one obvious cause of overheating. If you postpone repairs, the situation can get worse. We recommend that you don't postpone the repair, but instead contact Sharp Dryer Repair immediately.
Self-intervention in the dryer or the actions of unprofessional craftsmen can lead to undesirable consequences for both the machine itself and the person. That is why I call qualified engineers of Appliance Service Center who provide free advice on any issues related to the work of household appliances and advise what you need to do to prevent recurrence of failures in the future. Our craftsmen Sharp Dryer Repair and Service have extensive experience and perform repairs of all makes and models of dryers.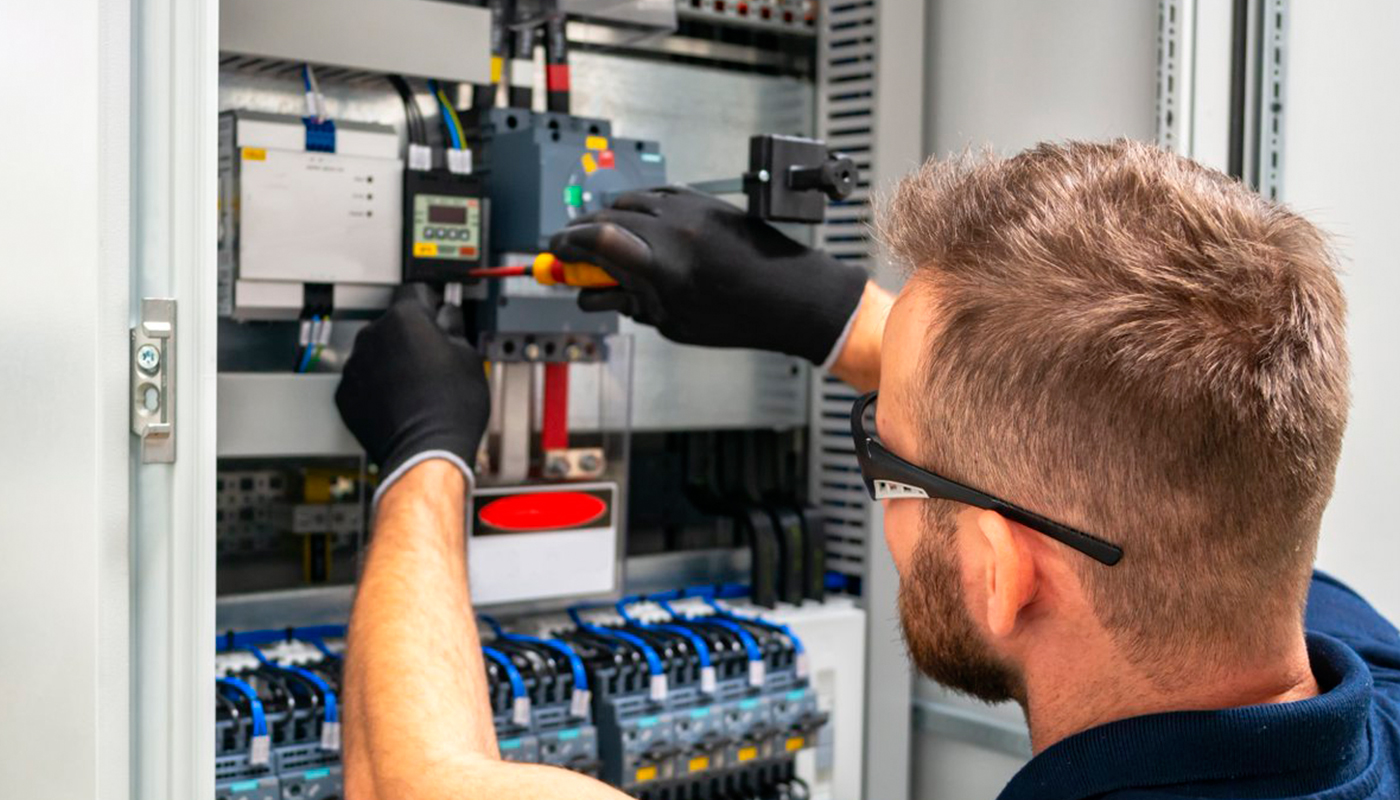 We use only professional equipment and tools, original spare parts, and high-quality consumables. Our technicians have 20 years of experience working with all types of household appliances from well-known brands. Specialists constantly improve their skills to provide you with high-quality services.
Frequently Asked Questions
The specialists of our company will answer all your questions in detail and completely. They've been in the service and repair business for over 20 years.
To extend the life of your dryer, it's important to follow all the instructions in the manual. Namely, do not overload, follow safety precautions, and take preventive measures in advance. For service work, it is better to call the services of a Sharp Dryer Repair professional. A careful and attentive approach to your household units, carrying out timely preventive measures will allow the equipment to last for decades to come.
Calling a Sharp Dryer Repair specialist is the right thing to do when an expensive household appliance malfunctions. Don't try to troubleshoot your appliance on your own. Modern appliances require special knowledge and approach, otherwise you risk being left without a dryer at all. And most importantly, it can be dangerous for your life and the lives of those who will then use it.
The breakdown is considered the most common. There can be several reasons for the malfunction: the board broke, the heating element or the board relay failed. To pinpoint the main cause, a Sharp Dryer Repair technician will perform an accurate diagnosis of each part. On your own, you can only check the tank in which condensation collects. Water and all lint presents should be removed from it.